I went to Odayasu (小田保) to have breakfast the other day. Recently, Odayasu have lots of people coming. When I got to there, there were only two vacant seats left.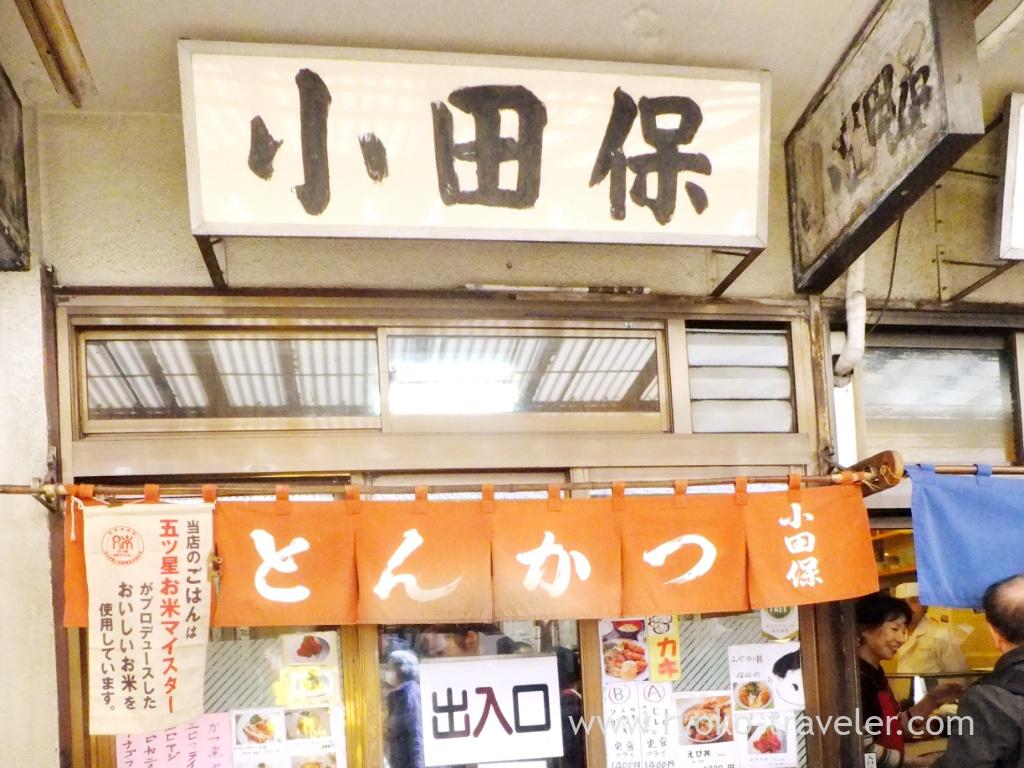 I wanted to eat fried something with butter. I checked Today's menu. Flatfish or cod …. I decided what to eat after a while and then I saw right side of me. I found there's my acquaintance there. I was really surprised. By chance !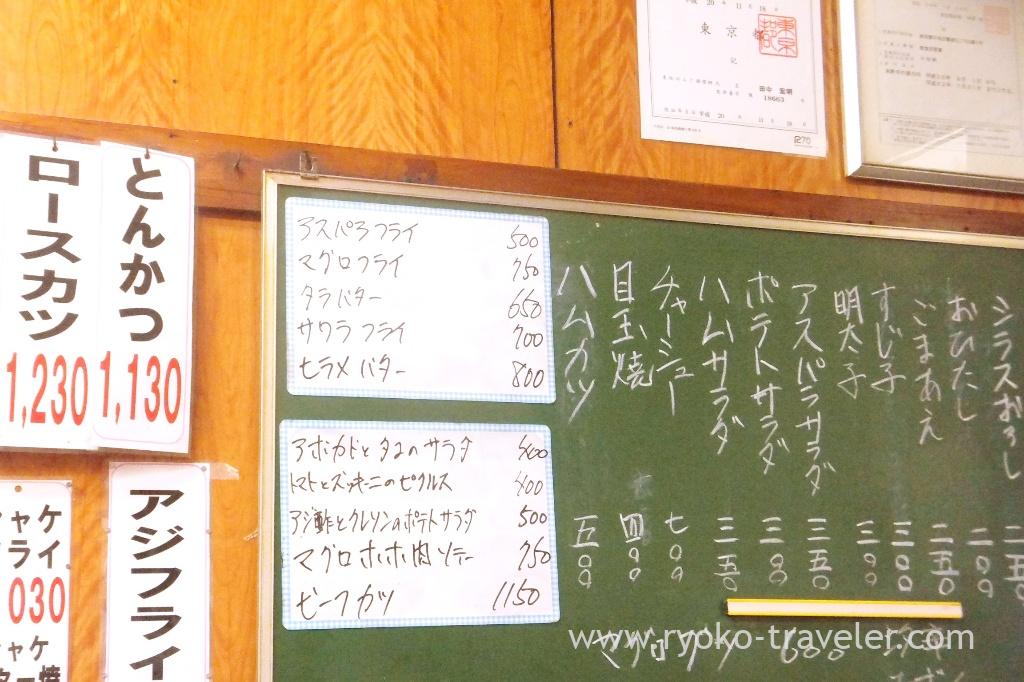 This was my breakfast. Fried flatfish with butter, kakifurai and rice set. Flatfish is called "Hirame" in Japanese. They accept order of kakifurai from one piece.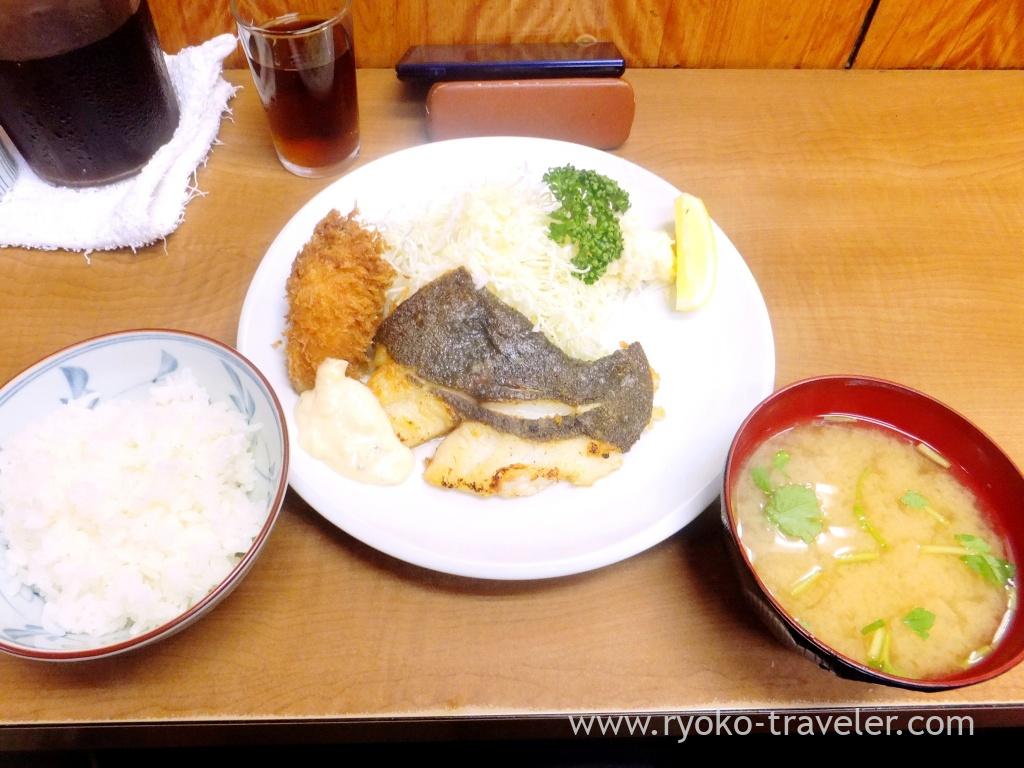 Kakifurai. Deep fried oyster. Huge. I heard that they serve oysters yet. But they'll finish serving oysters in a few days. Hurry up if you want to eat deep fried oysters at Tsukiji 😉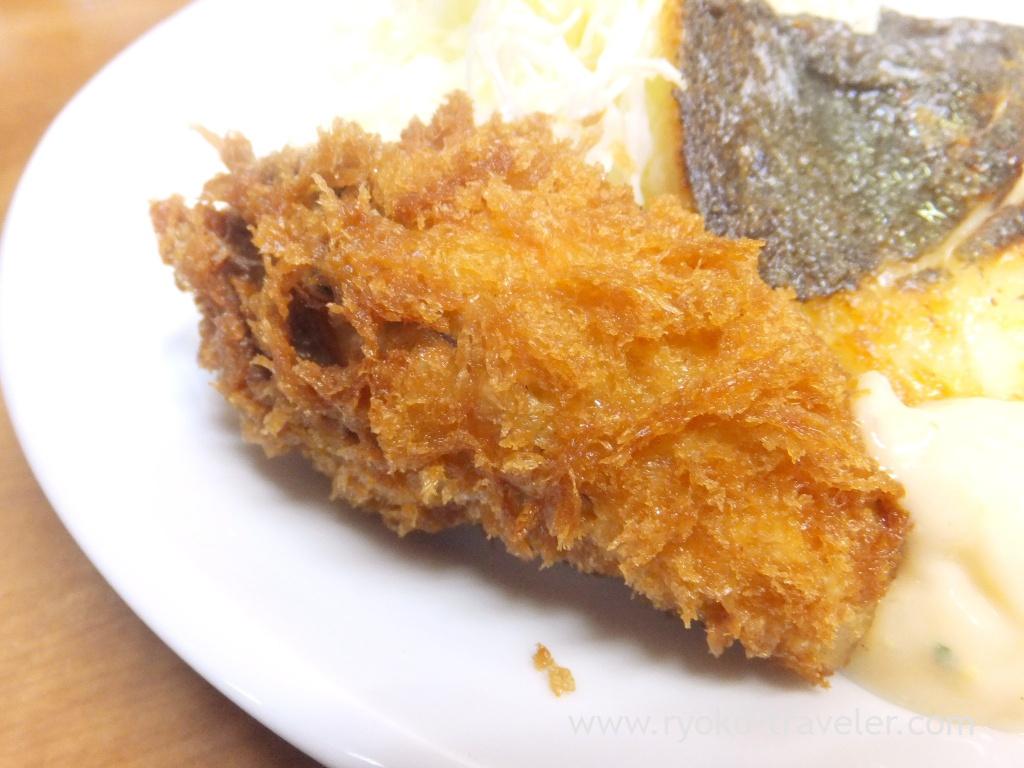 I intended to order fried cod with butter though I wanted to eat flatfish because they rarely serve cod and they often serve flatfish. But as I said, I mistook my order :p
But I was satisfied. Its skin was crisp and meat was soft.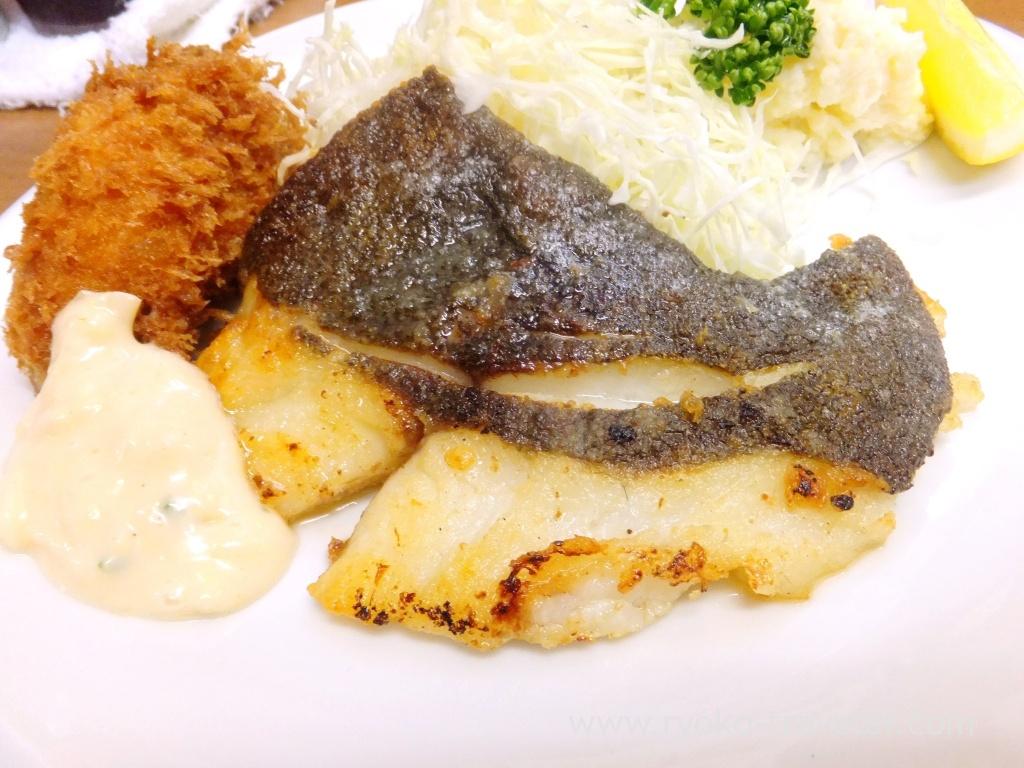 I want to eat cod next time, but sauted cheek meat of tuna that my acquaintance ate next to me looked delicious and I want to eat that, too. I can't decide next breakfast at Odaysu !
About

Name Odayasu (小田保)
Open Morning through noon
Reservation Unavailable
Credit card Unavailable

Google Map (Current location in Toyosu Market)