The time was past 3 p.m. I got to Odawara with empty stomach. And I searched for some shop for late lunch. And I found Ramen Momonoya (らぁ麺 桃の屋) was open throughout their business hour. So, I decided to have lunch at there. Momonoya means peach shop ? Cute. Two ladies worked at the shop that time.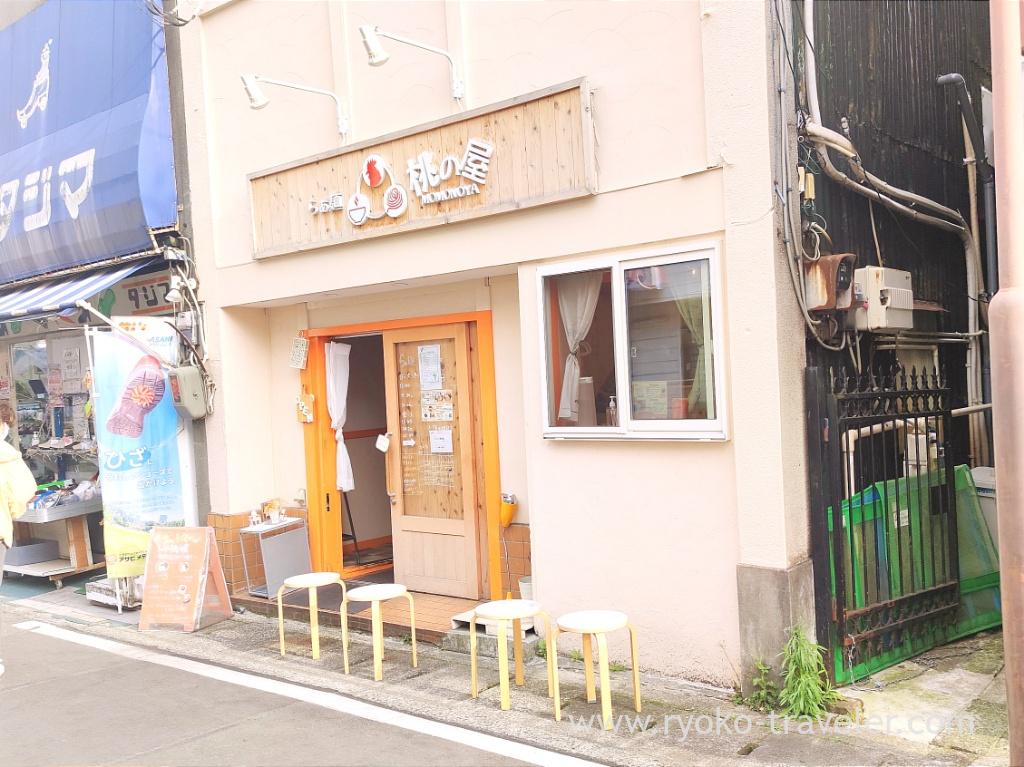 It takes about 5 minutes walk from Odawara station. It might be difficult to find a bit because they're not along a large street.
Though they are ramen shop, they have such a cute menu. They have two types of ramen. Sio and shoyu. Both is popular. Basically both cost 800 yen. And they recommend MOMONOYA SET. It have one ramen, and one dish with extra 200 yen. The dish can be chosen from rice bowl, salad, dessert and so on.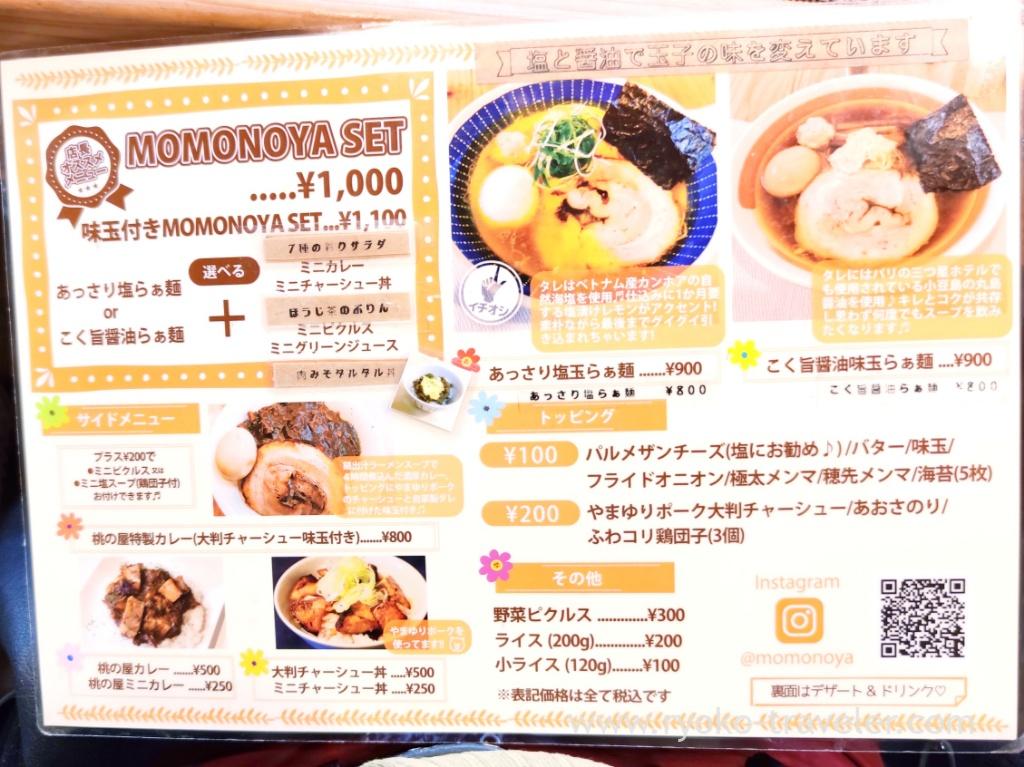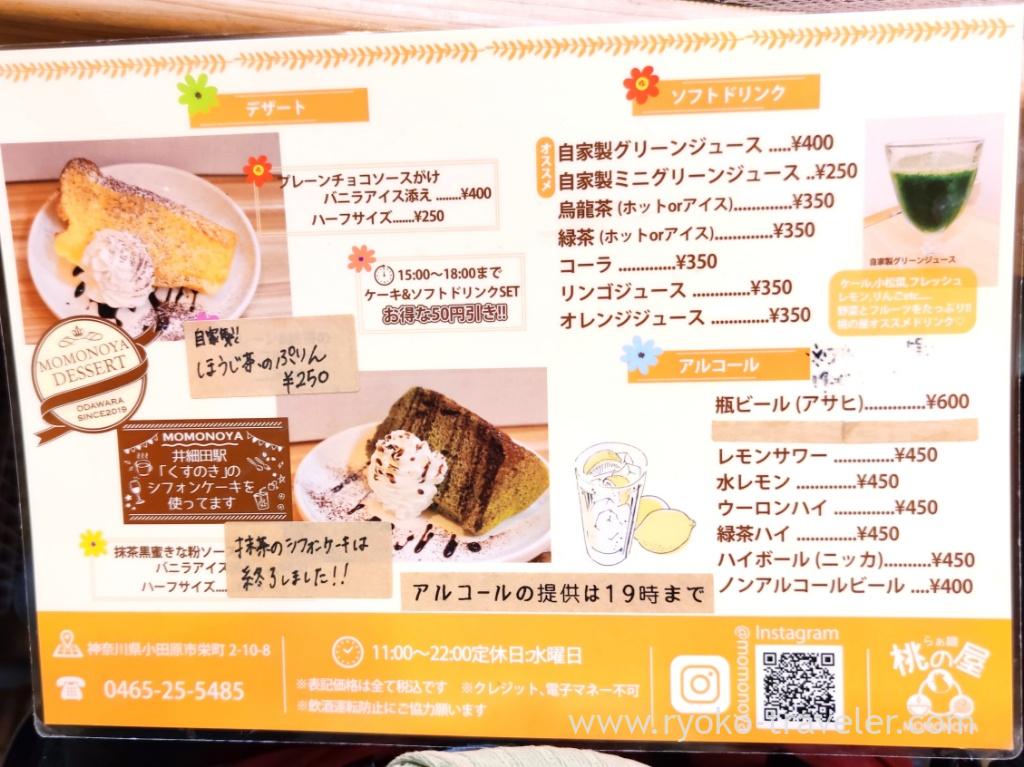 Because I wanted to eat small roast pork bowl, I ordered MOMONOYA SET with ajitama (1100 yen).
This is light sio ramen with ajitama. It have laver, roast pork, green onion and bamboo shoot. And it had salted lemon on the green onion. Plus ajitama. The ajitama was seasoned lightly. It was half-boiled. The roast pork was large and simmered. The soup had plenty of extract of chicken. And it had much fat of chicken, so I didn't feel it's light soup. Fatty and good. And the noodles were narrow and soft. They have shredded cheese for extra toppings. I agree. I think cheese go with the soup.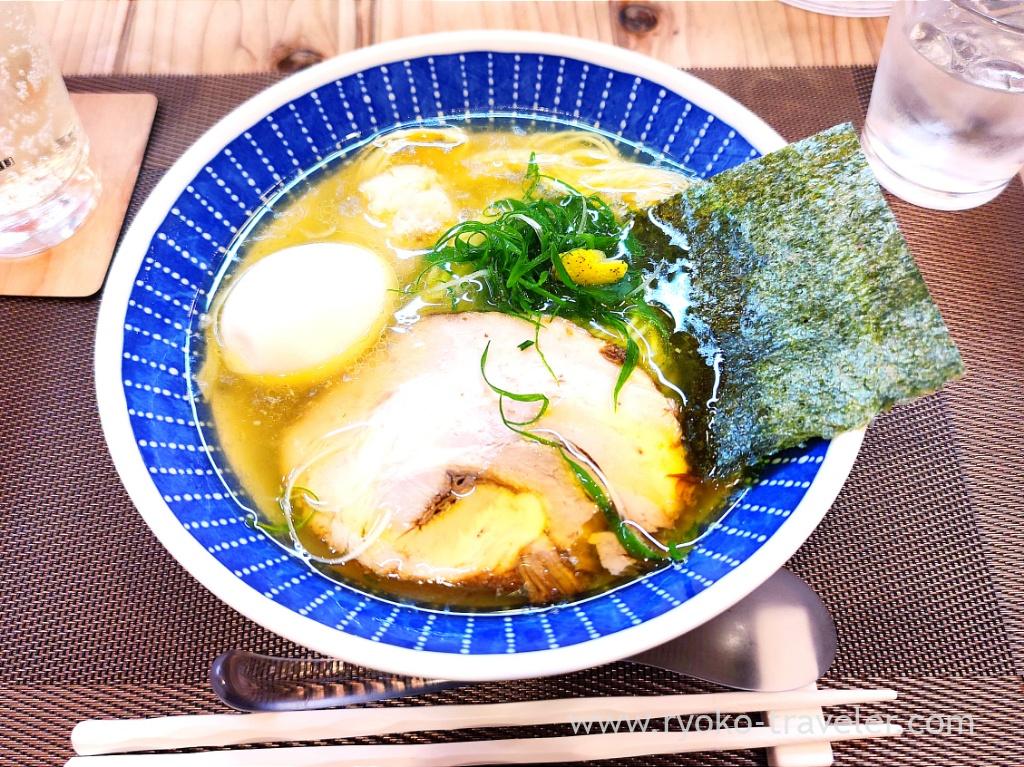 I chose mini roast pork bowl. The rice isn't much, so I managed to eat it up. It had diced roast pork. Those were seasoned strongly and the sauce was soaked into the rice. Delicious.
About

Name Ramen Momonoya (らぁ麺 桃の屋)
Open Lunch, Dinner
Reservation Unavailable
Credit card Unavailable
URL Instagram
Google Map