Because the soba restaurant where I intended to have lunch was temporarily closed, I visited Nomugi (御そば打処 野麦) instead. Many soba restaurants in Matsumoto are managed by elder families. So, you'd better think about alternative restaurants. Matsumoto have many good soba restaurants, so it's not difficult 🙂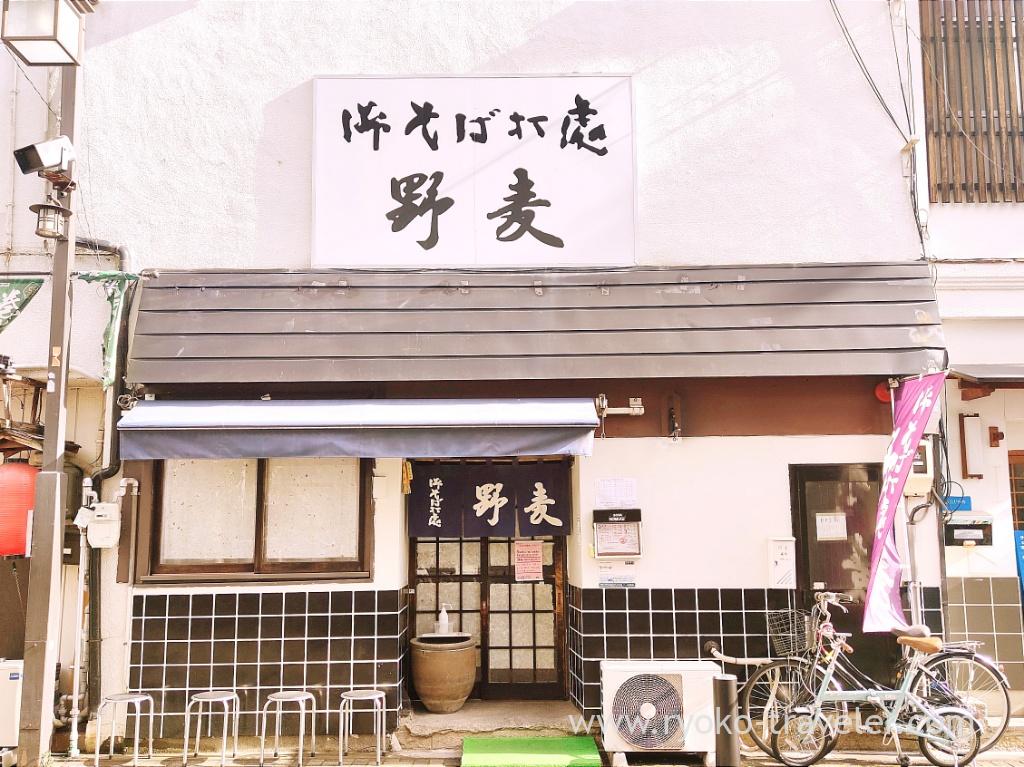 It was on Saturday and the town was empty in the morning. But there were many people waiting in front the restaurant. They have only 12 seats, so those seats were occupied as soon as the door was open. And people came one after another after that. It takes about 15 slow walk from JR Matsumoto Station.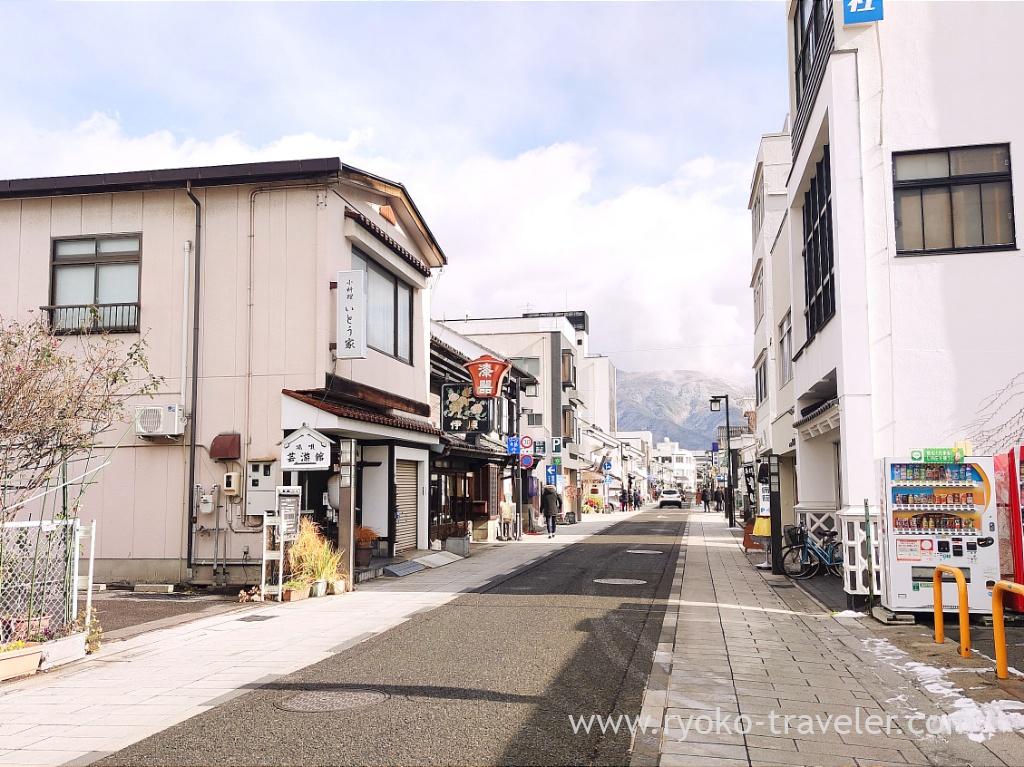 They have only two species of soba. Zaru soba and Gomoku kake soba. Gomoku kake soba warm soba and available from the end of November to the middle of April. They also have craft beer produced in Matsumoto and another alcoholic drinks, but they serve soba only during busy time. They accept the order half helping of soba and it's suitable for people who want to visit some soba restaurant in Matsumoto.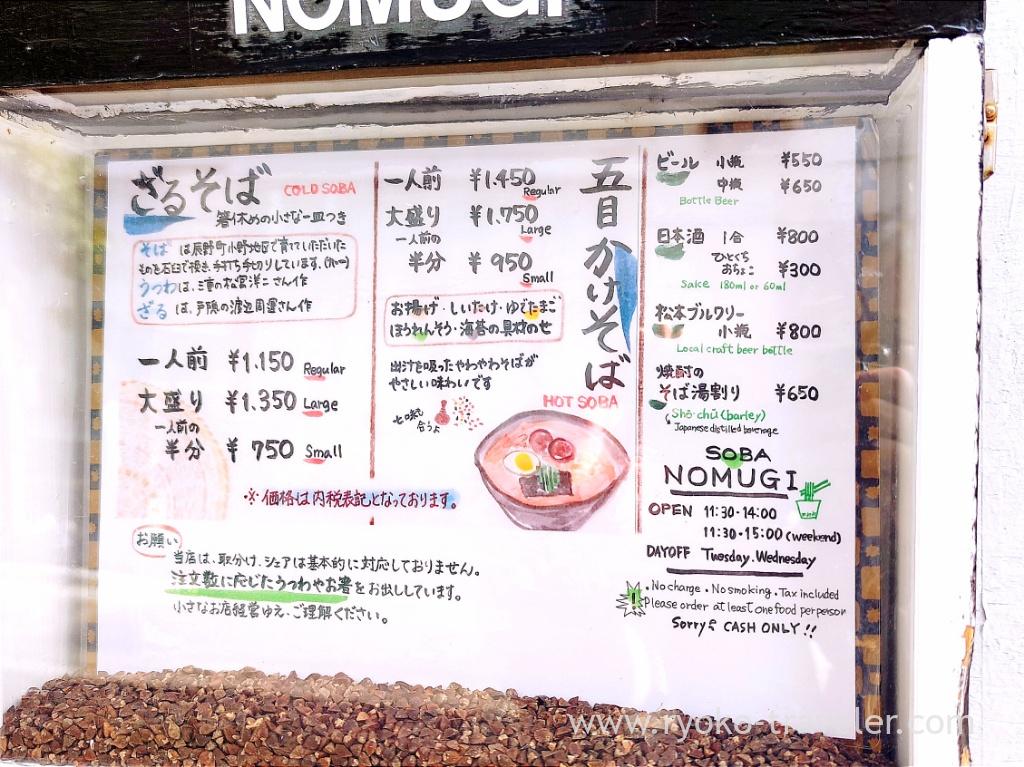 I ordered Zaru soba. Zaru soba is cold soba and cold soup separately. It was served with green onion, wasabi, daikon radish. I said they take order of half helping of soba now. But their normal size of soba is not large. And the soba is excellent having good flavor of soba. So, you'd better eat full size or large helping. Or you might be regret.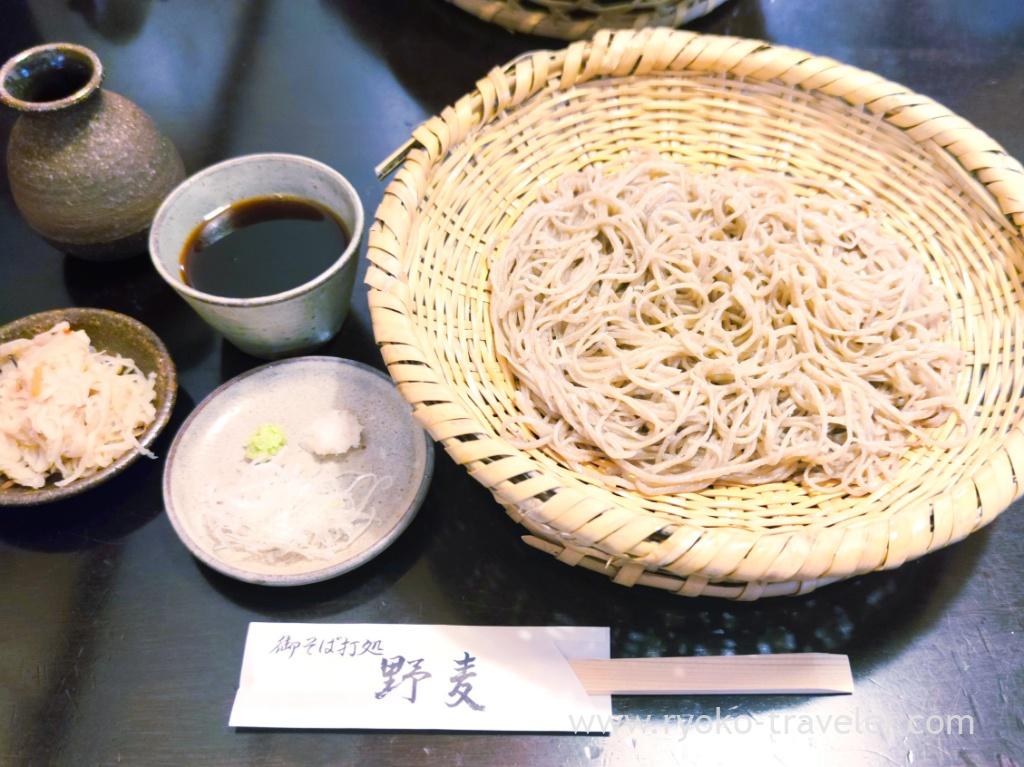 I don't like kiriboshi daikon. But it's really nutritious. So, I ate it up without thinking.
They make their soba from flour produced in Ono area of Tatsuno town, Nagano prefecture only. This is Kyuwari-soba. Kyuwari-soba is soba made from 90 percent of flour and 10 percent of another ingredients to mix. Kyu is nine. Wari is ratio.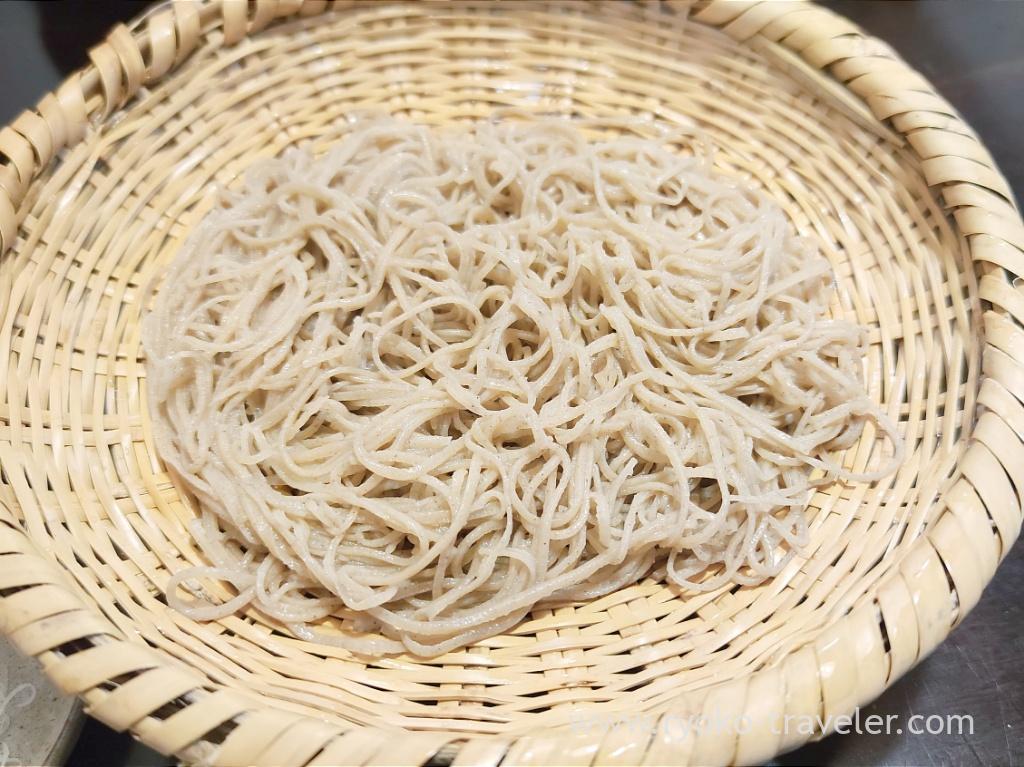 Sobayu (Hot water with soba powder) was served at the end of eating. It's light and good.
About

Name Nomugi (御そば打処 野麦)
Open Lunch
Reservation Unavailable
Credit card Unavailable
URL Website

Google Map