I visited Tsudanuma branch of Naritake (なりたけ) 10 years ago. I visited Motoyawata branch this time. Speaking of Naritake, they are one of the most popular ramen shop in Chiba prefecture ! Their extremely fatty ramen is loved by many people. The Motoyawata branch is large. There're many seats. Counter seats, and legtangle tables. When I got to there a few minutes later the opening time, there were already many people.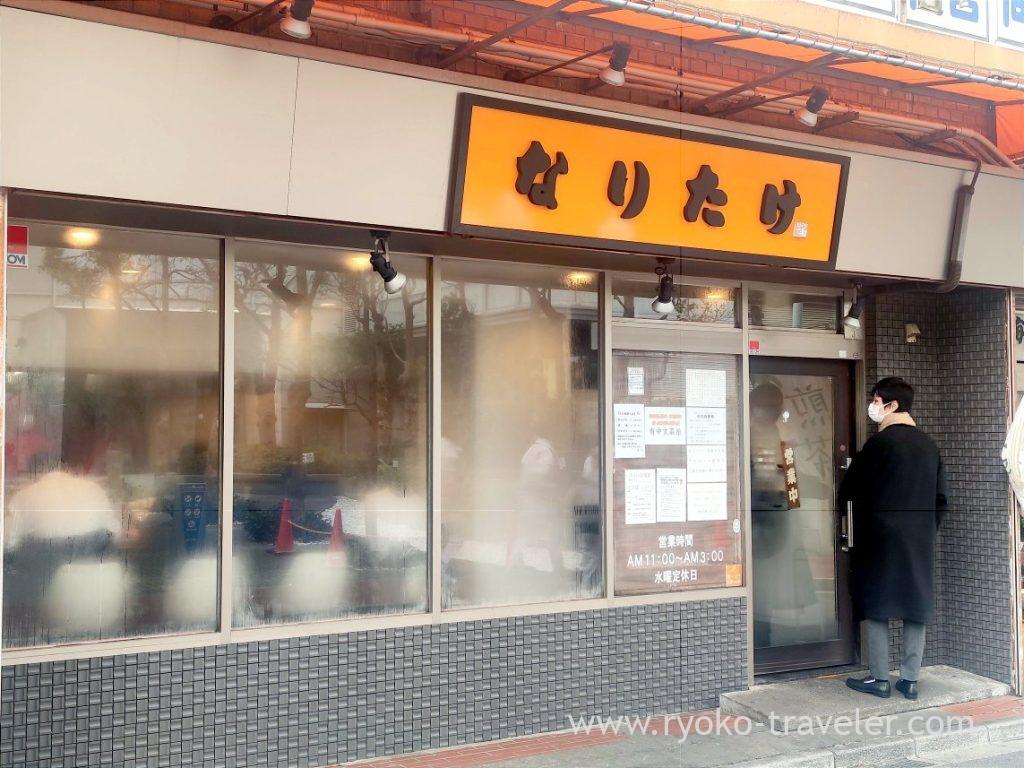 Naritake is open until 3 a.m. basically and people enjoy ramen there after drinking alcoholic drinks somewhere in mid-night. (Now they close earlier because of covid-19). There're 6 branches in Japan, and Paris have a branch, too. By the way, Paris branch is called "Paritake" by Naritake lovers :p
There's a ticket vending machin inside of the shop at the door. Menu is here. They accept order ramen with weaker, or stronger. And they prepare soup to weak soup.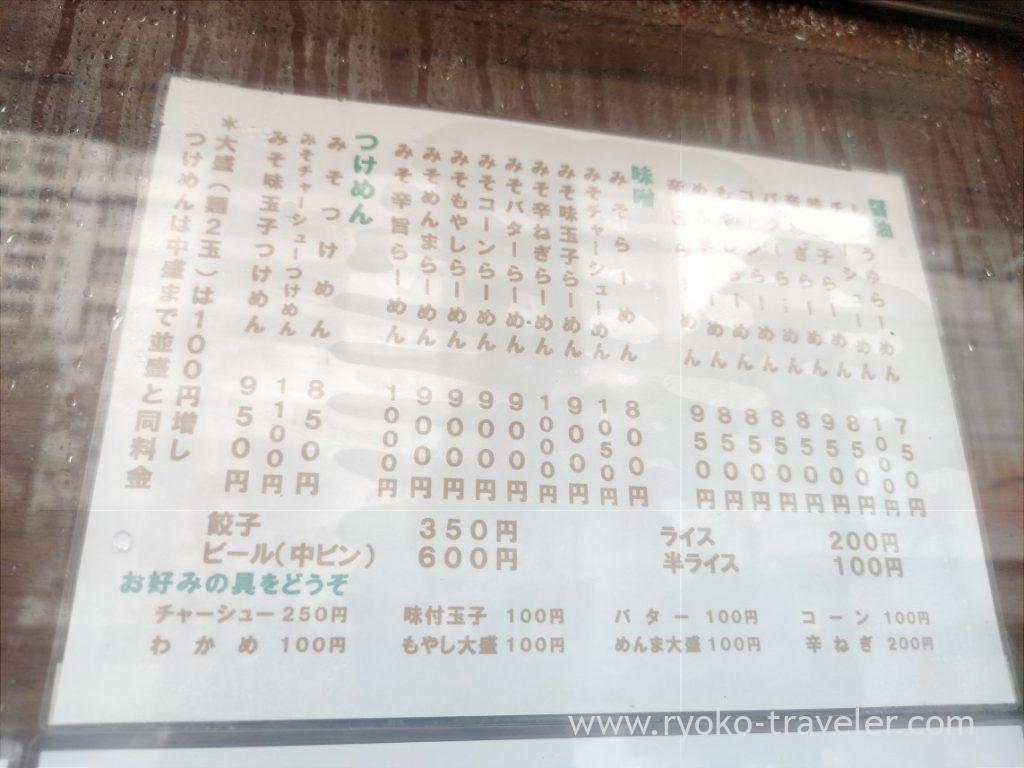 I ordered miso ramen. This is the Naritake's ramen ! It have much pork back fats ! I couldn't find difference between miso soup and pork fat in color. Because of much fats, I felt the flavor of miso was weaker. But it's miso. It have menma, green onion, roast pork and a few sprouts. Also roast pork was fatty. It's the Naritake !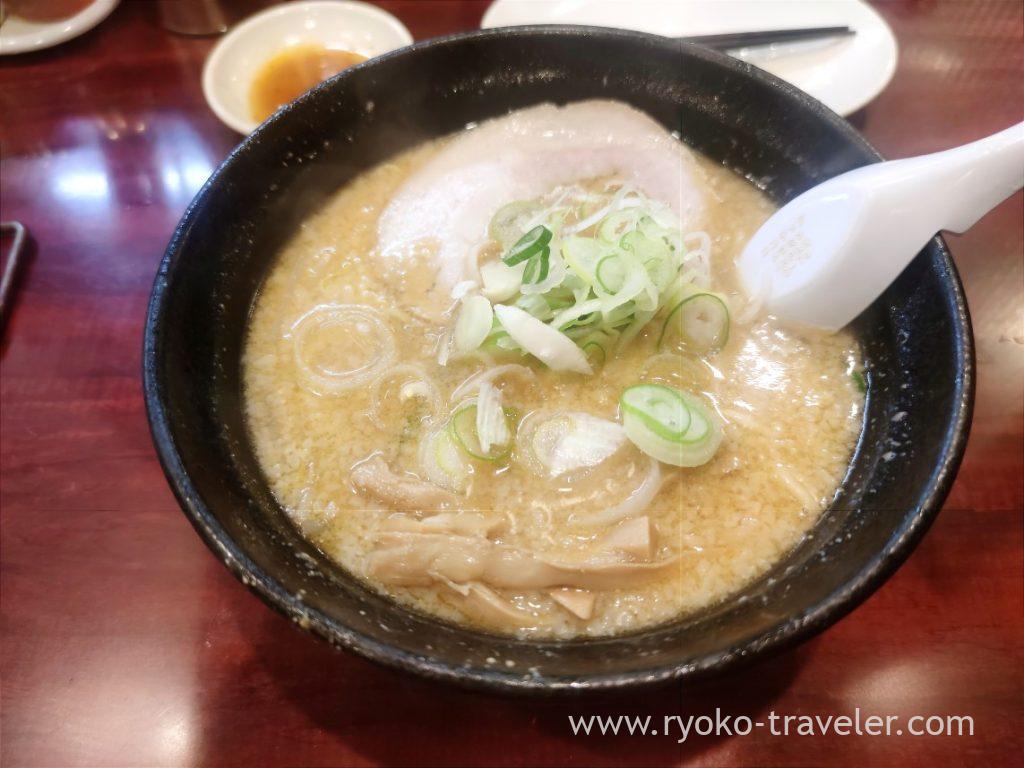 The curly noodles were dressed with the miso soup having much pork fat well. I didn't feel it's so fatty, so it was easy to eat. But it's quite salty. Though it's delicious, I stopped drinking the soup.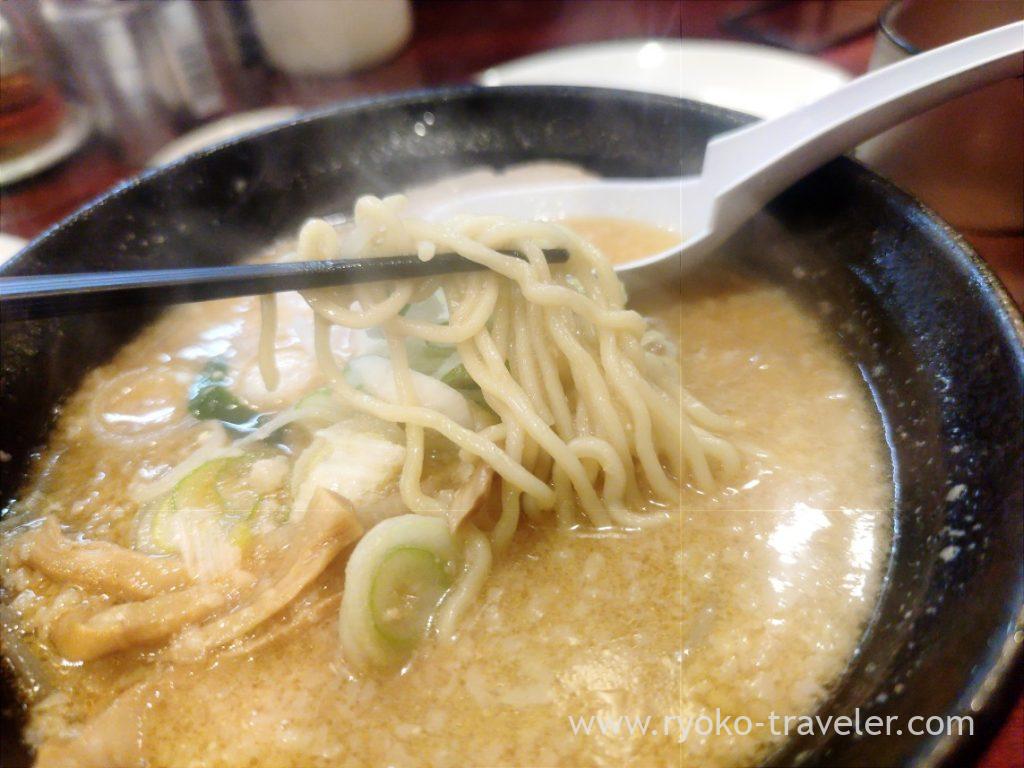 When the staff served ramen to me, she said "Please say if you need soup to weak". I realized the meaning. A man next to me tought me. He finished eating noodles and said to the staff, "Soup please" and then he put added soup into the bowl and drunk it up.
This is gyoza. Its skin is thinner and the filling was seasoned with garlic strongly. It's orthodox gyoza. It was seasoned well, so vinegar, pepper, and chili oil is good sauce.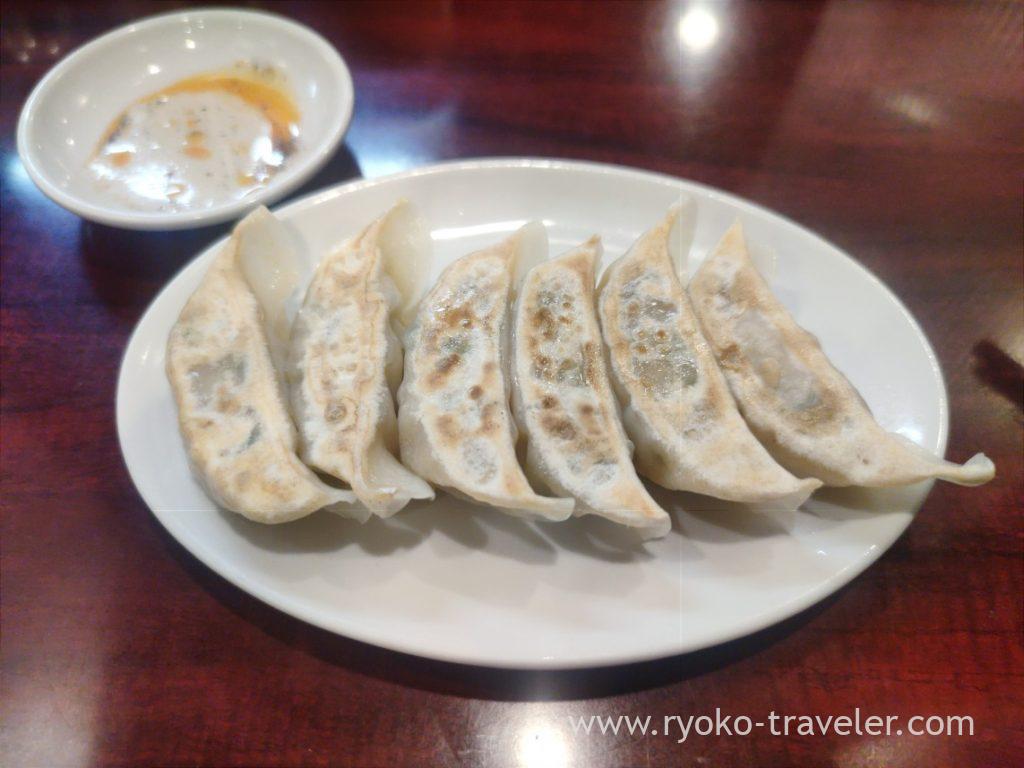 About

Name Naritake Motoyawata branch (なりたけ本八幡店)
Open Lunch through dinner
Reservation Unavailable
Credit card Unavailable
URL Website

Google Map