I visited Nanmen Market close to Chiang Kai-shek Memorial hall to eat tofu pudding (doufua). There's a tofu pudding shop that is named Nanmen Market Douhua (南門市場傳統有機豆花) in the food court.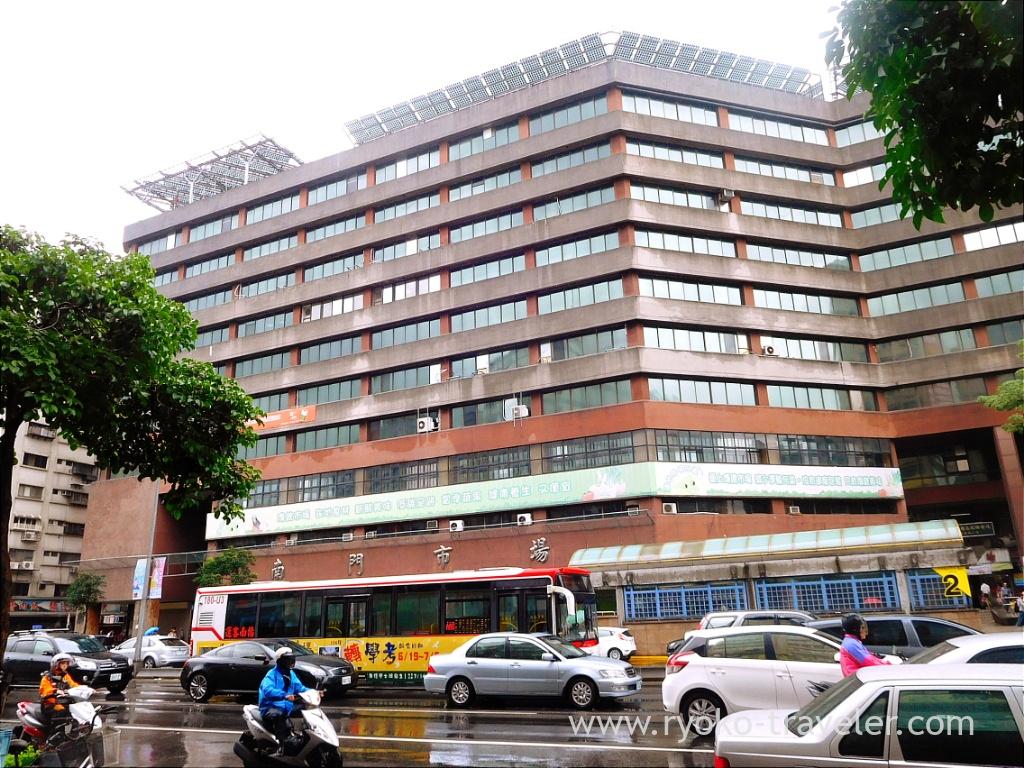 The closest station is Chiang Kai-shek Memorial hall station. As soon as you get out from entrance 2 of the station, there's a entrance of Nanmen Market on the right.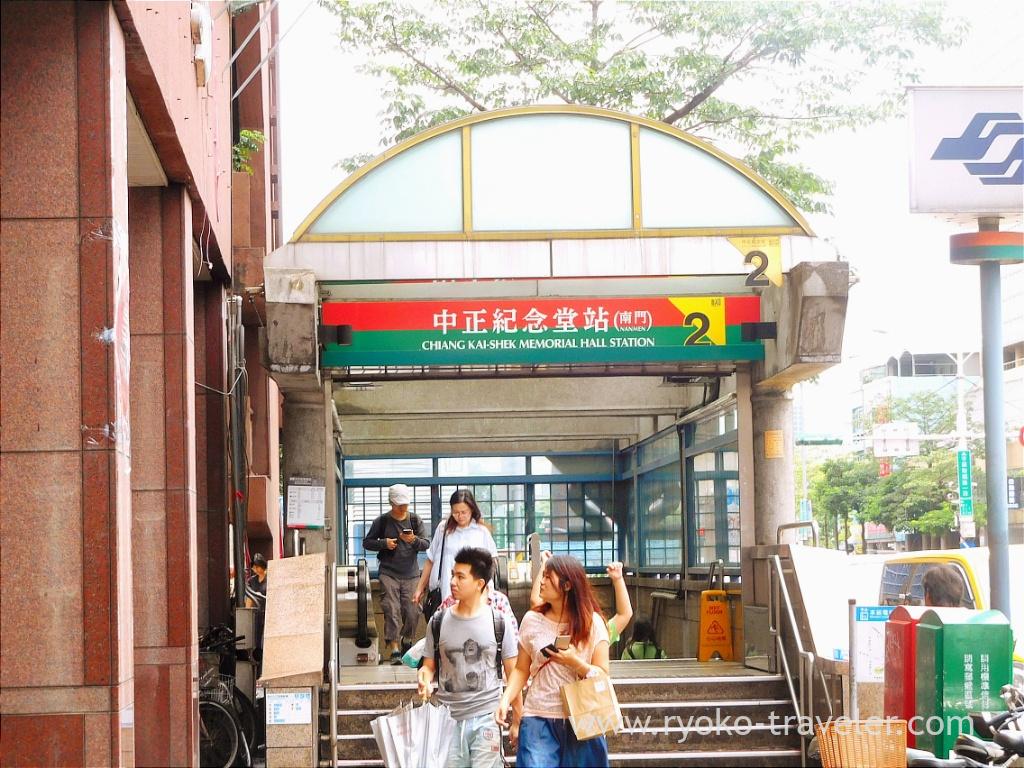 There're many foods shops on the ground floor. Food court is on the 2nd floor. You can use elevator.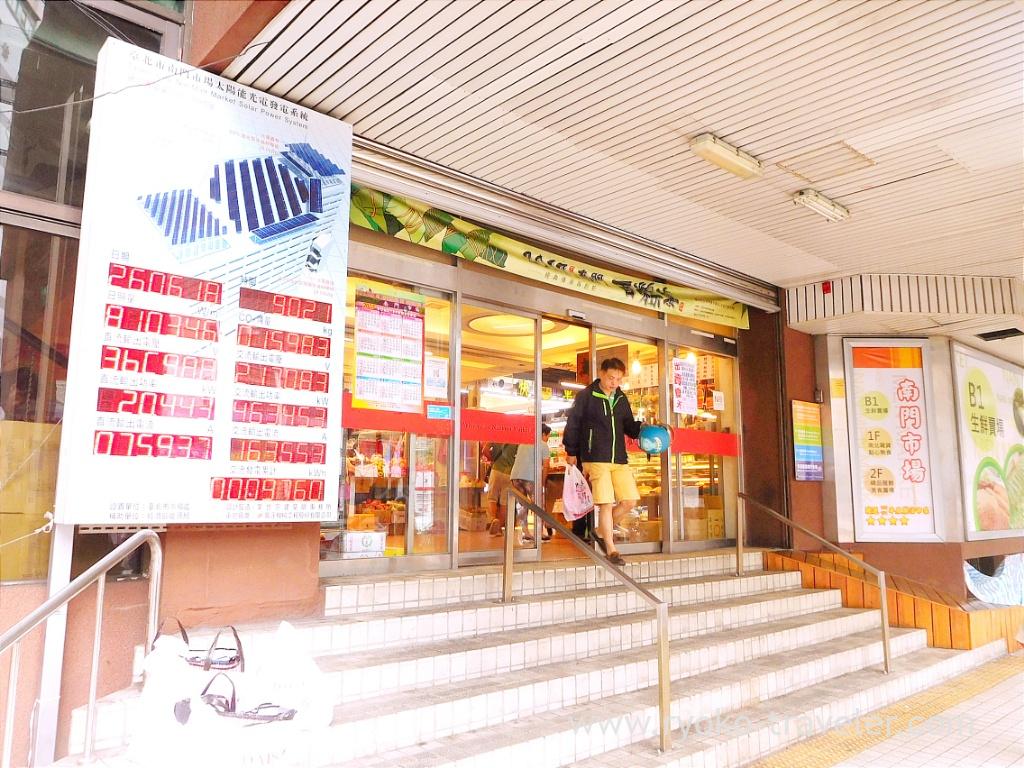 This is the entrance of food court. It looks like the door for staff only. But there's a food court inside. As you see, there're many foods shops not only tofu pudding shop.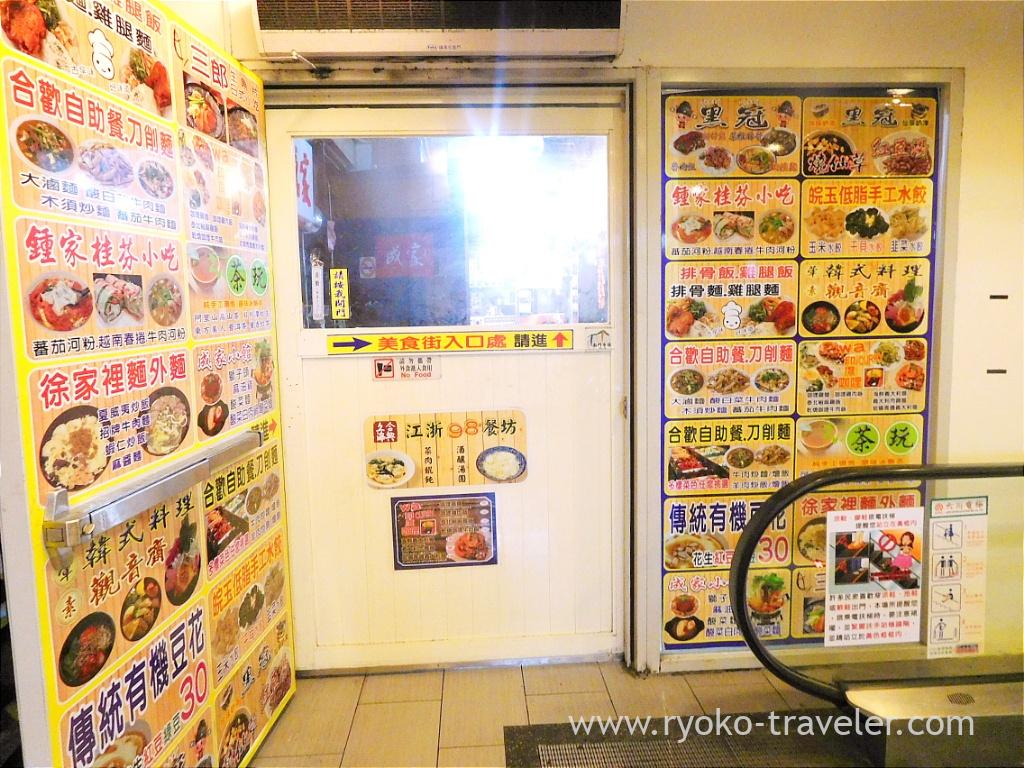 Inside the food court. Though it was before noon, there were many vacant seats.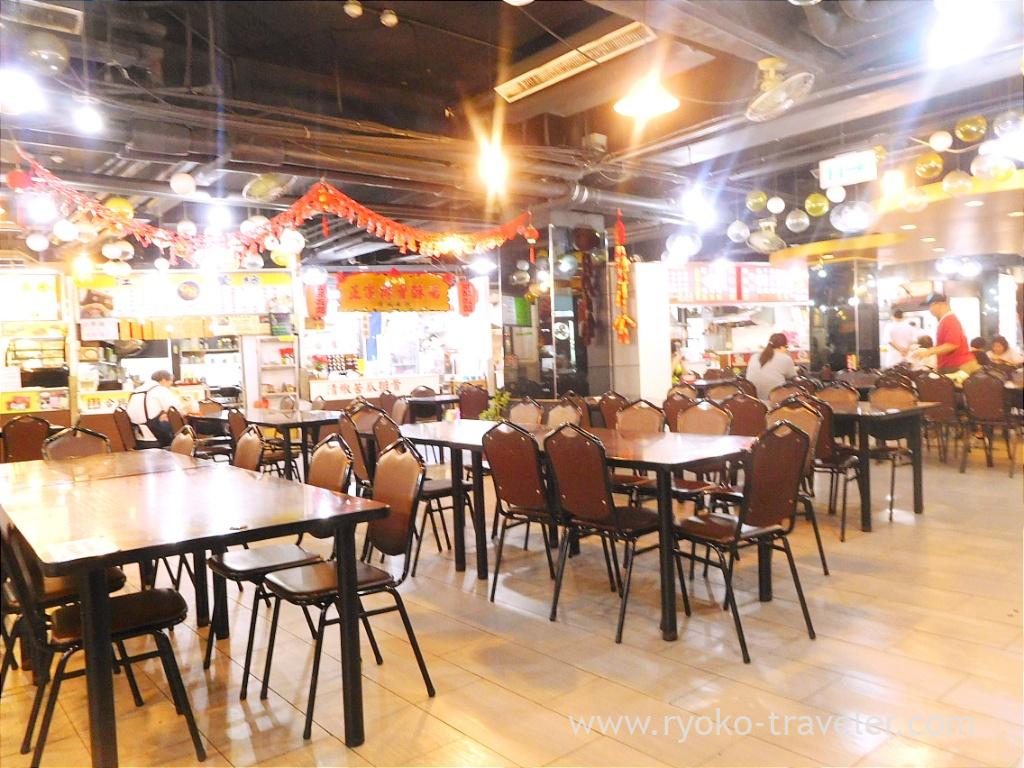 This is the tofu pudding shop. "傳統有機豆花". Umm. I know this signboard… You know ?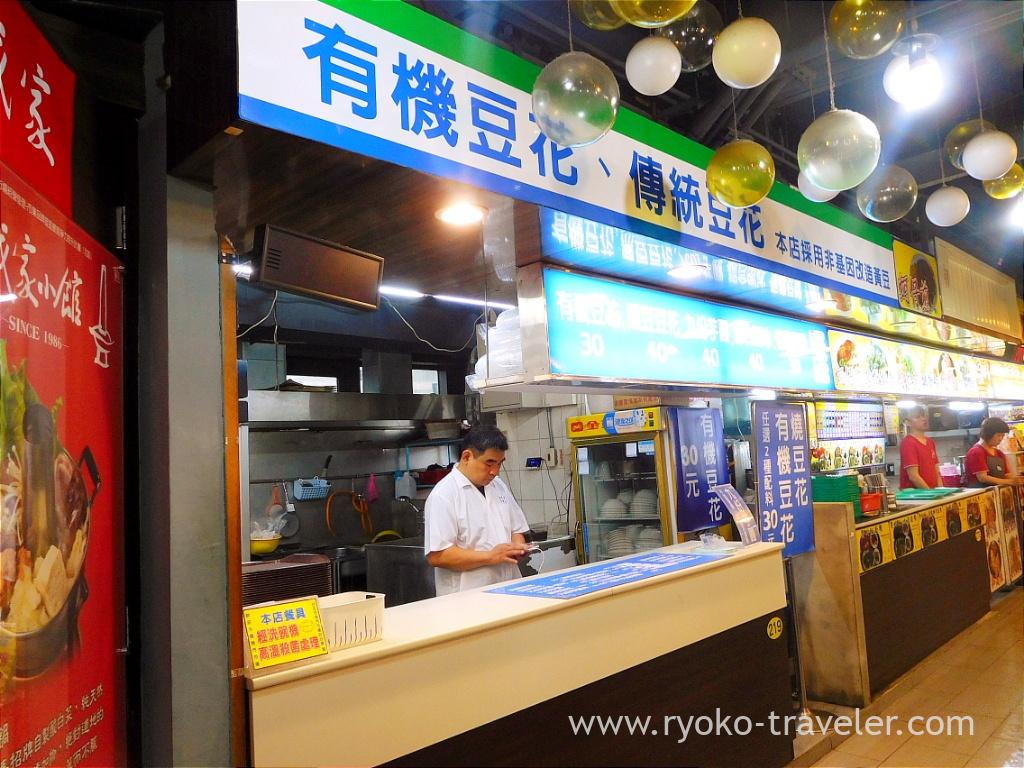 Yes. As same as this signboard. Family Mart :p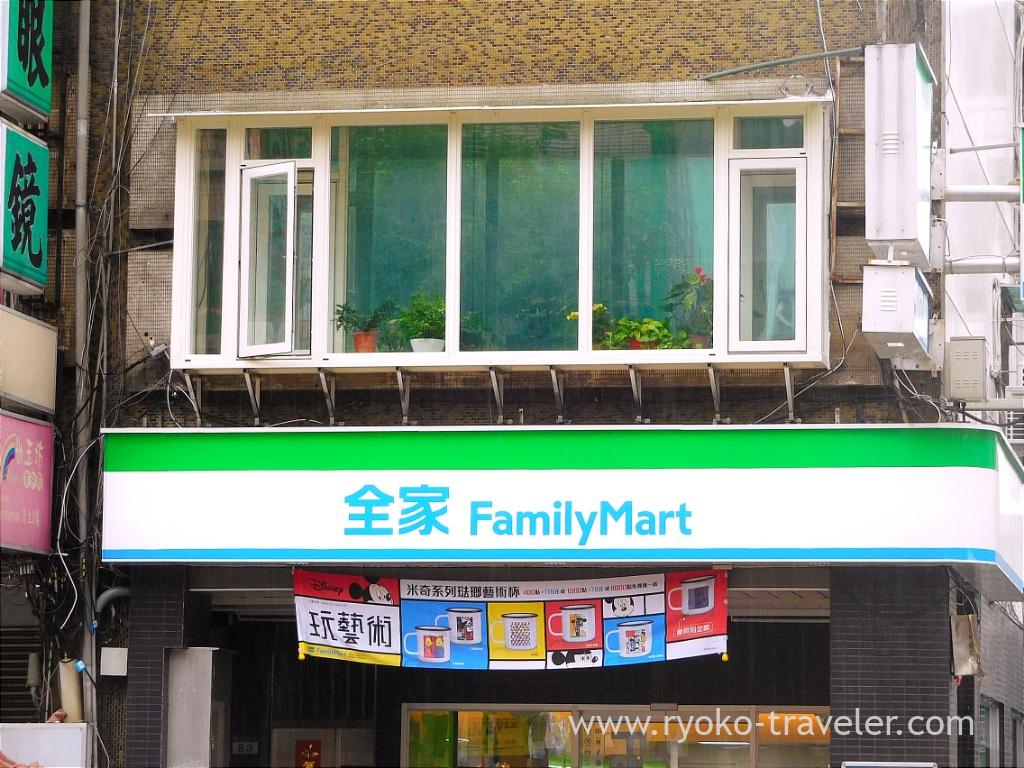 This is the menu. I ordered and paid at the counter. And then I god my tofu pudding. They don't have both English and Japanese menus.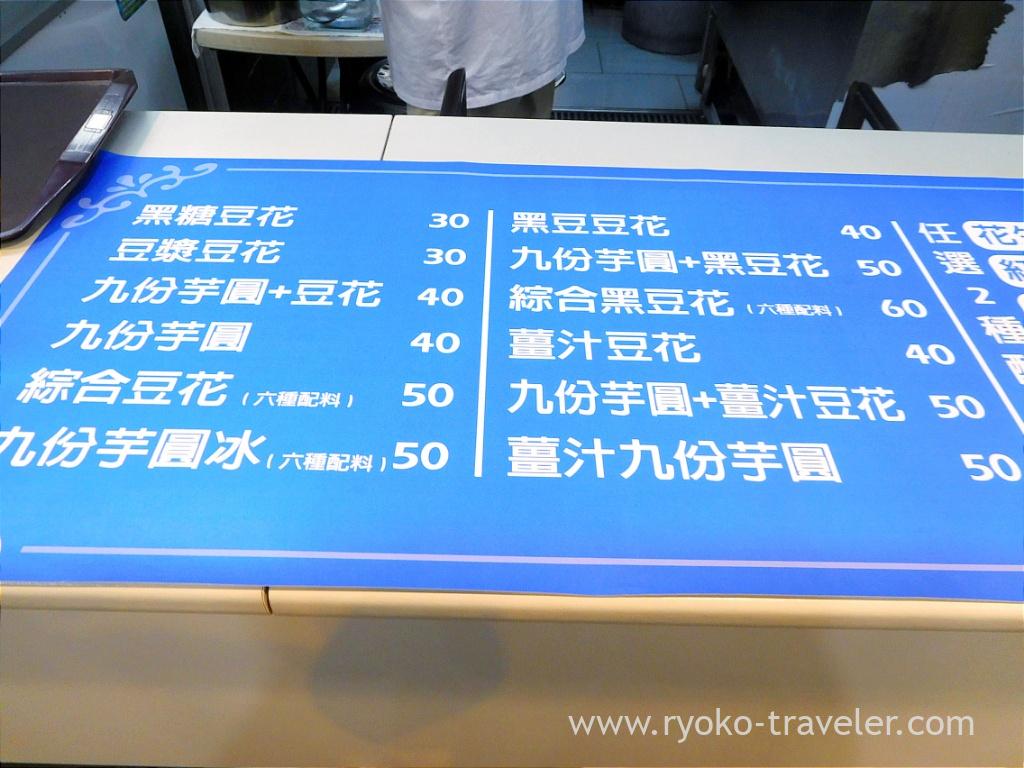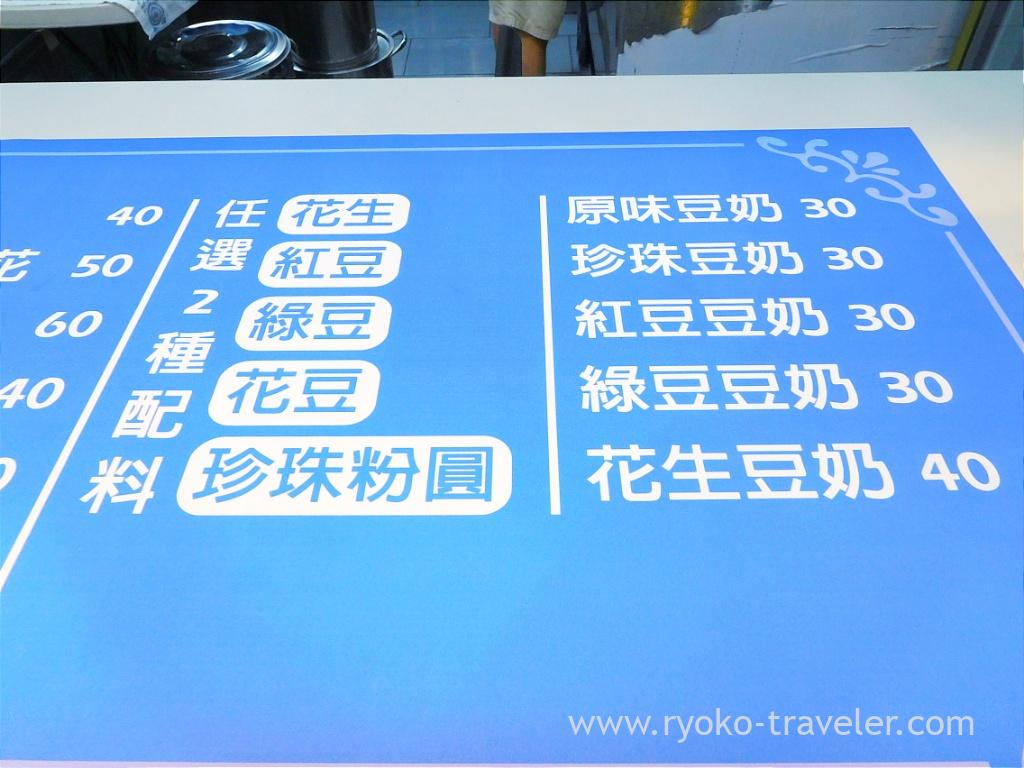 Their tofu pudding is covered with soy milk. There're five toppings. Peanuts (花生), red beans(紅豆), green beans (緑豆), Phaseolus coccineus (花豆) and tapioca (粉圓). Basically you can choose two toppings from them. "綜合" means all toppings. I chose red beans and tapioca with tofu pudding. Their tofu pudding don't use GM foods and they say their foods are safe and you can eat them without any anxious.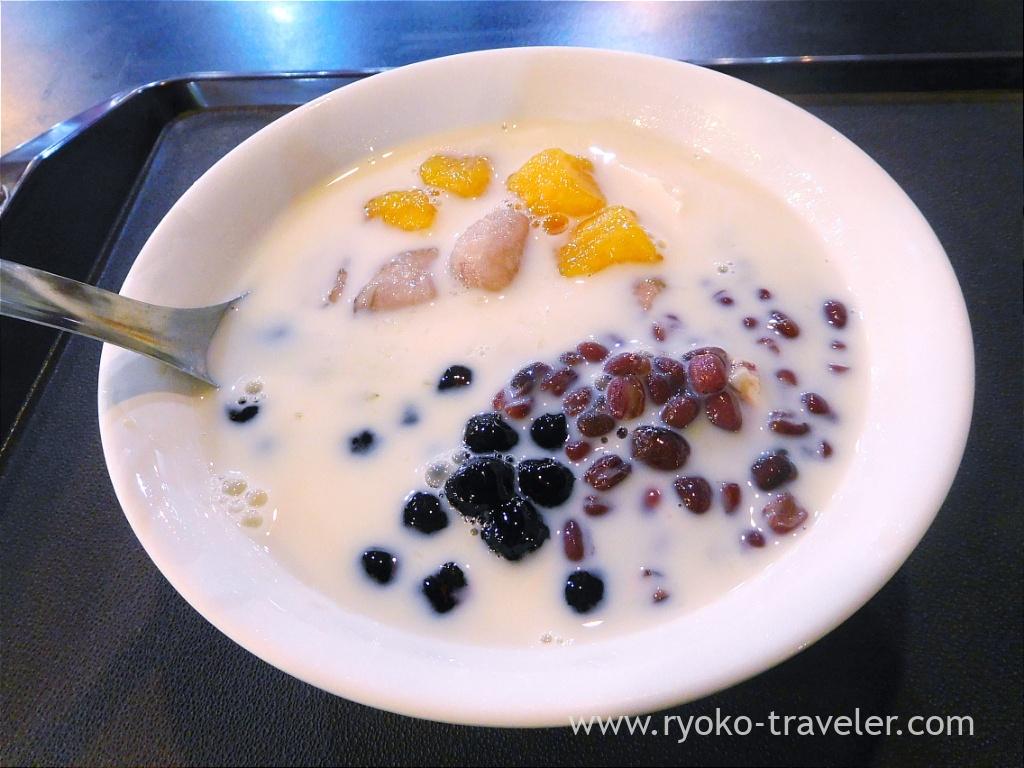 Much tofu pudding was hidden by soy milk. Because it's not syrup but soy milk, it wasn't too sweet. Delicious.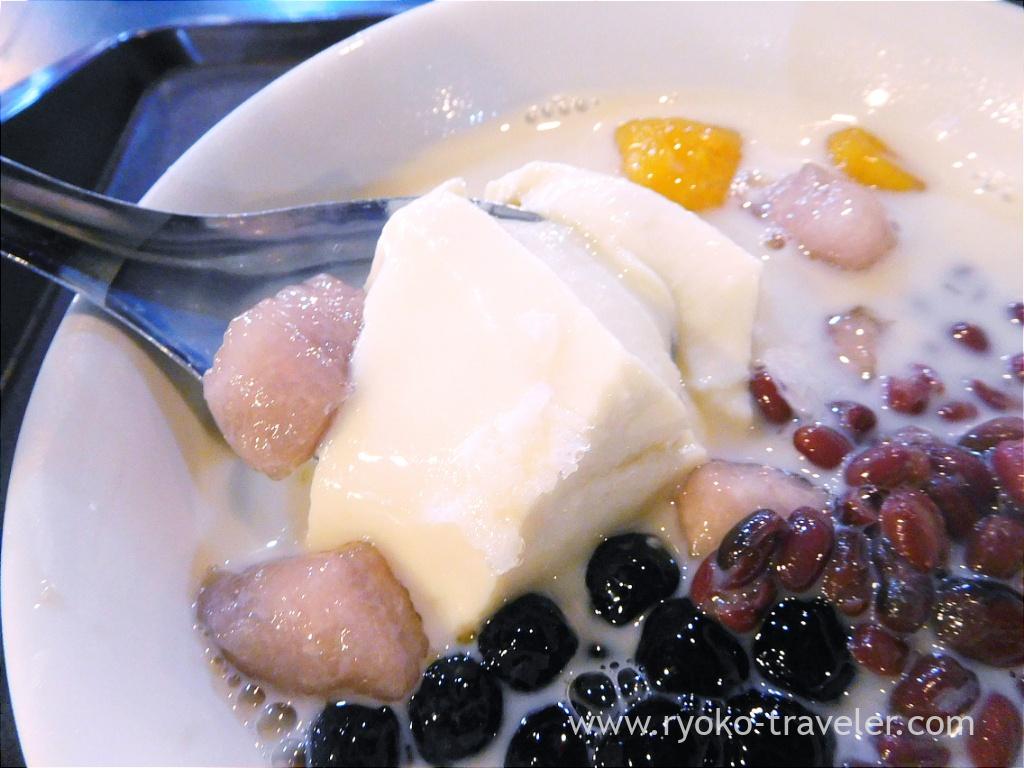 Enough sweet with these red beans. If you love sweet things, you might be dissatisfied with the sweetness.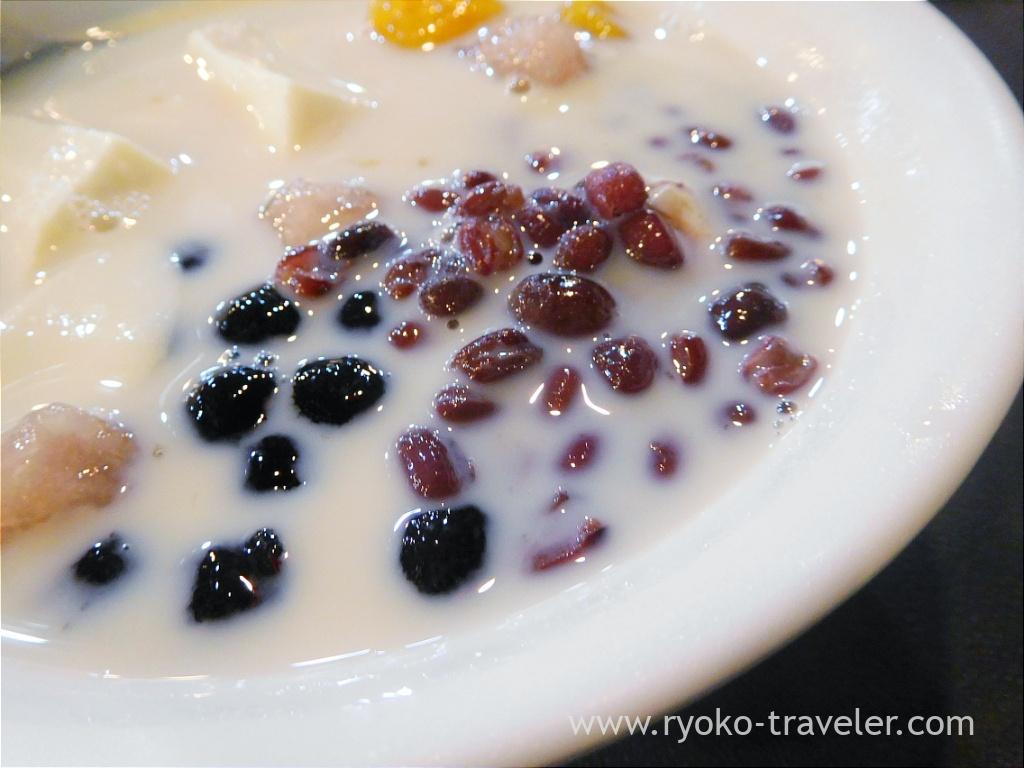 The taro balls were, of course, springy. Springy foods are called "QQ" in Taiwan. Yes! Those were QQ ! I love taro balls !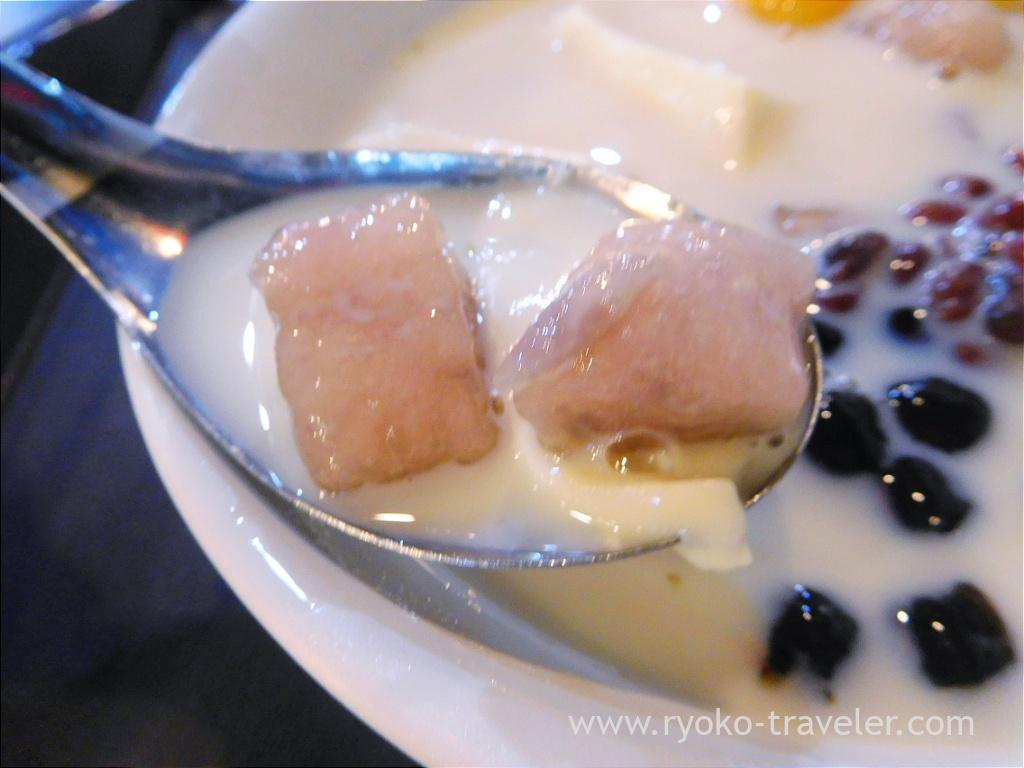 I want to try black bean tofu pudding (黒豆豆花), too.
They are open from 8 a.m.
About

Name Nanmen Market Douhua (南門市場傳統豆花)
Open Morning through evening
Reservation Unavailable
Credit card Unavailable

Google Map