I decided to go to Motsunabe Oyama (もつ鍋おおやま) when I feel like eating motsunabe at lunchtime in Hakata. Oyama have some branches around Hakata station. And I visited Hakata Deitos branch in Hakata station. Unfortunately I had to wait for 30 minutes or so, but they keeped some vacant tables aftera while.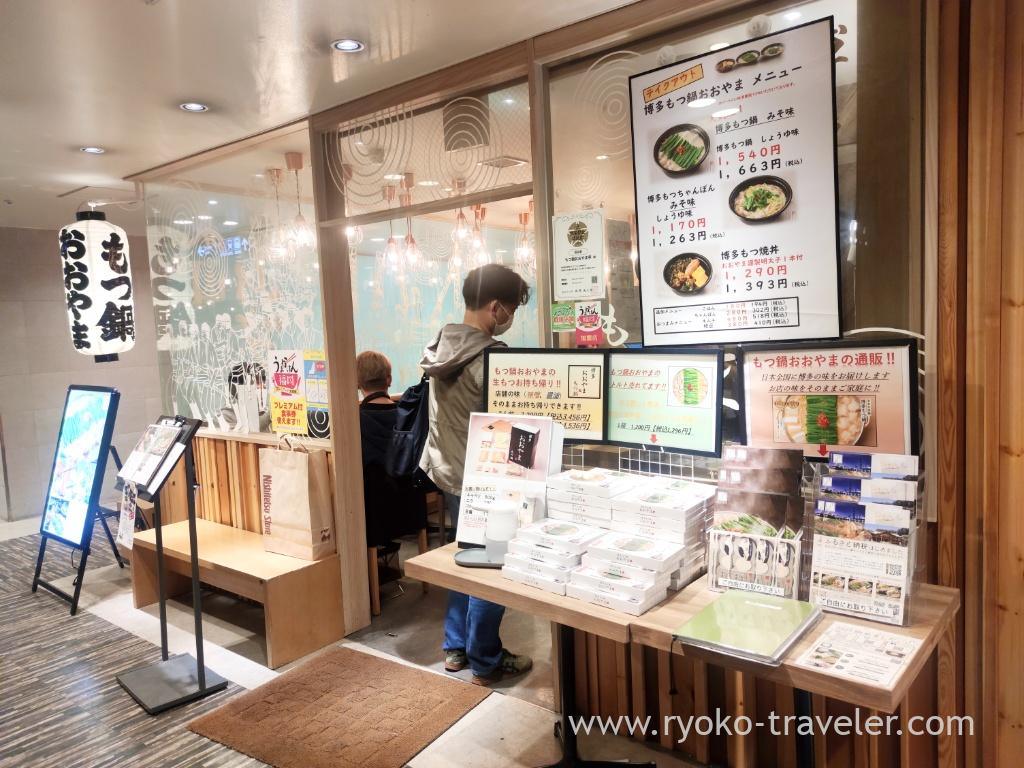 You can see well from outside, so you can enter the restaurant after you check the crowds in the room. They don't have much tables. 32 seats in all. So, if you visit there and there's not vacant table and you want to have motsunabe at Oyama, you can consider
KITTE Hakata branch, Counter KITTE Hakata branch,
Hakata Ichibangai branch,
Miyako Hotel branch. You can reserve on the website for lunch except Counter KITTE branch.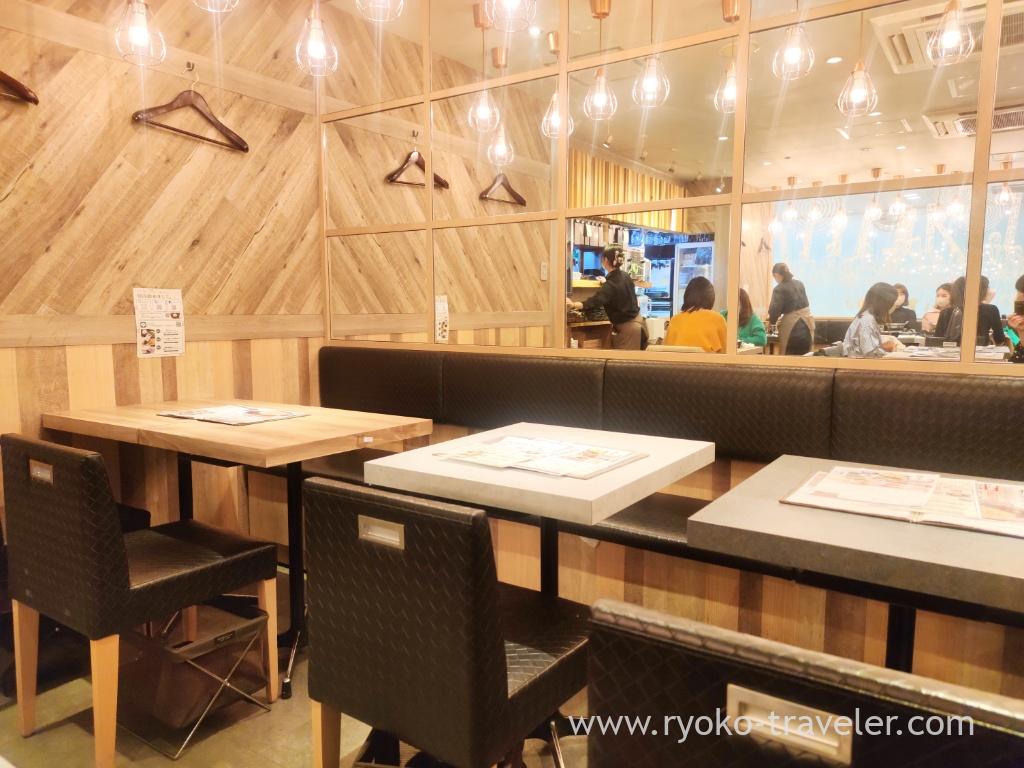 Lunch menu. They serve one-portion hotpot per one person at lunchtime. And also you can order from the regular menu at lunchtime, too. Motsunabe have three flavors. Miso, soy sauce, and mizutaki. They recommend miso.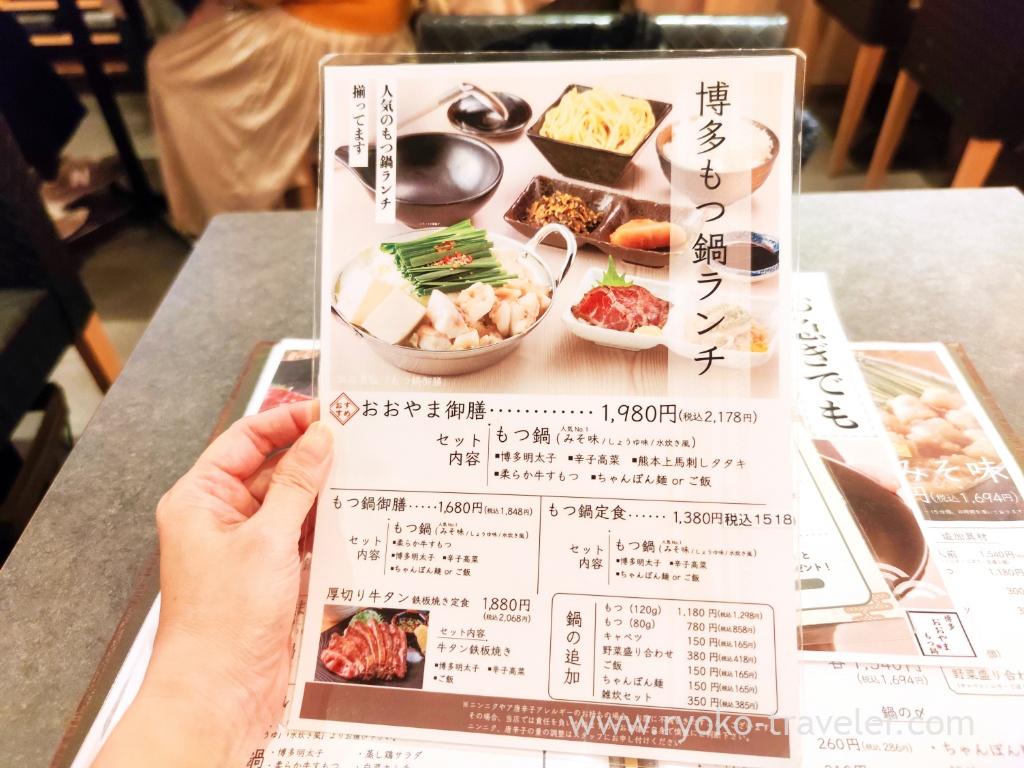 I ordered motsunabe gozen. The staff fired my gas stove after order. And everything except hotpot was prepared soon. Pickled takana (karashi takana), mentaiko, giblet with sour sauce, and chanpon for finish. Rice can be chosen, but I chose chanpon.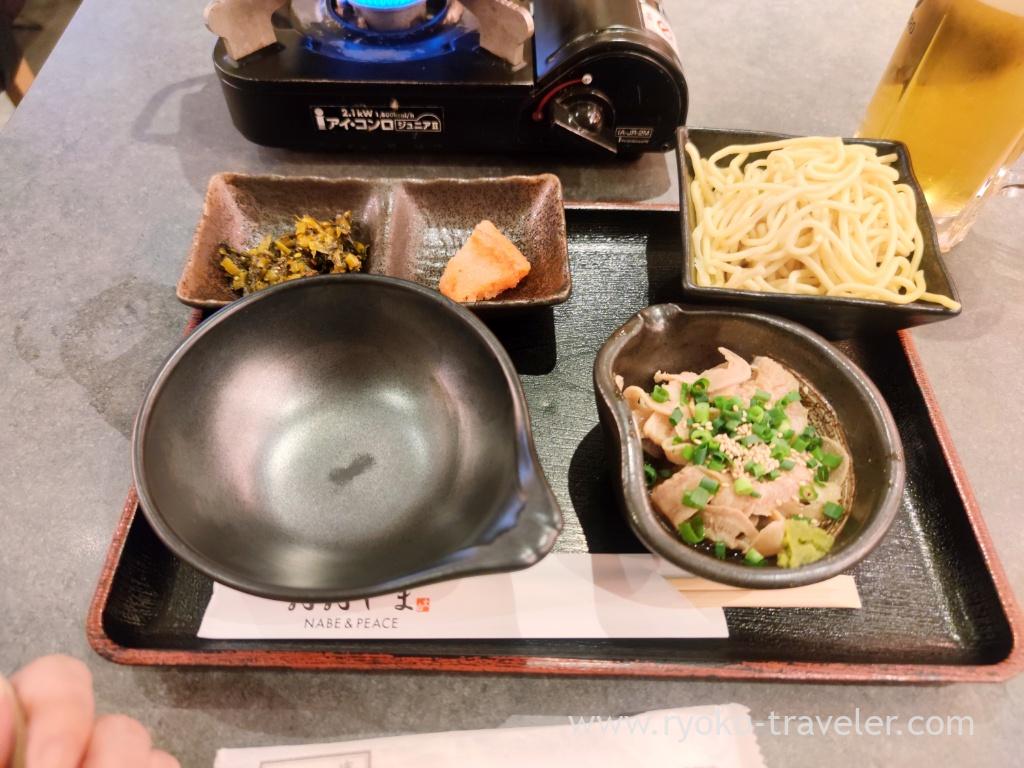 Takana, mentaiko. It made me feel like having rice 🙂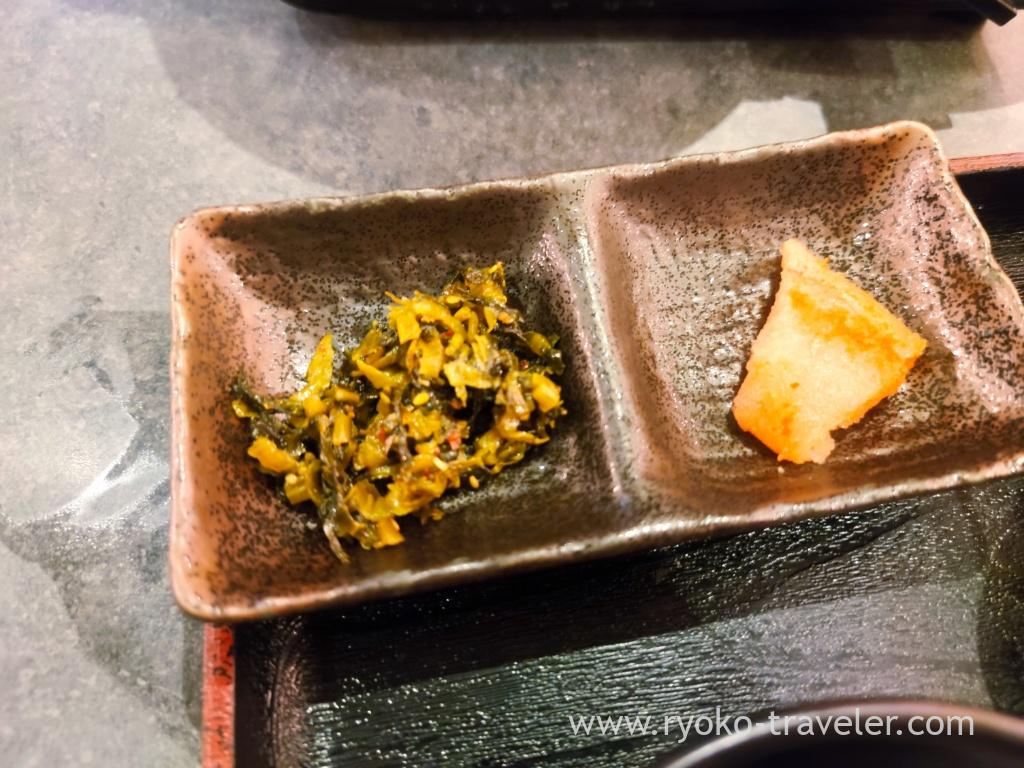 Pork giblet with soursauce. It's tongue ? It was fatty, but sour sauce made it refreshing things. Beer went with it well.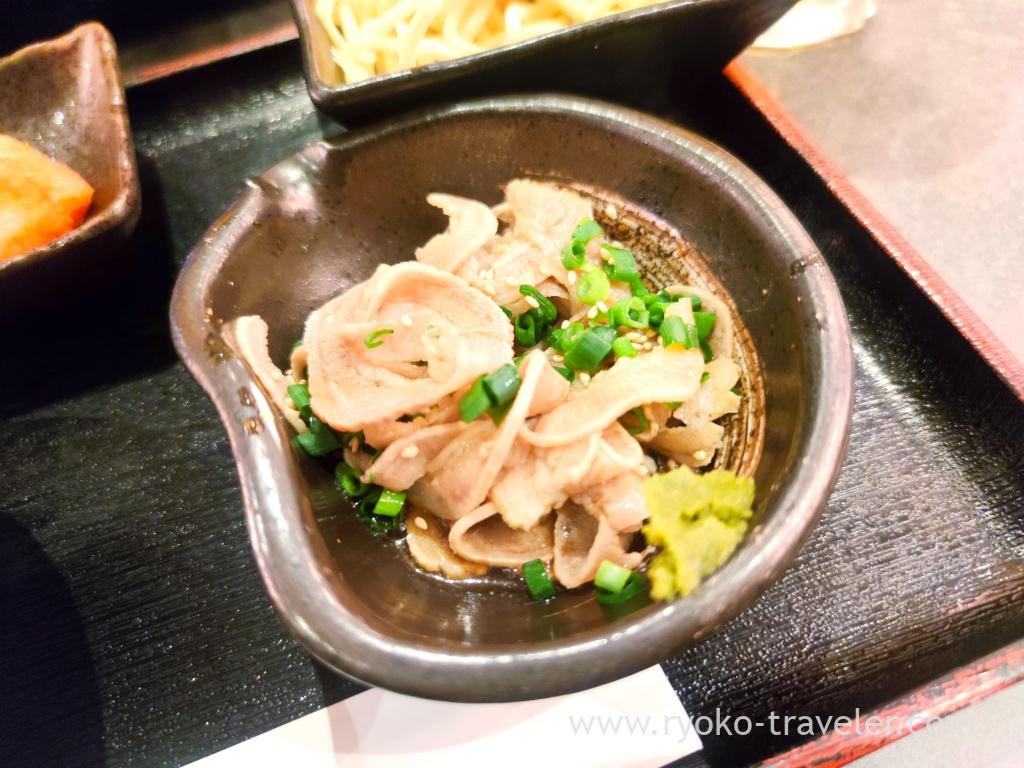 The hotpot was served After a while. Giblet is cooked in advance, so I started to eat after vegetables were cooked. I boiled for a while because I love soft vegetables.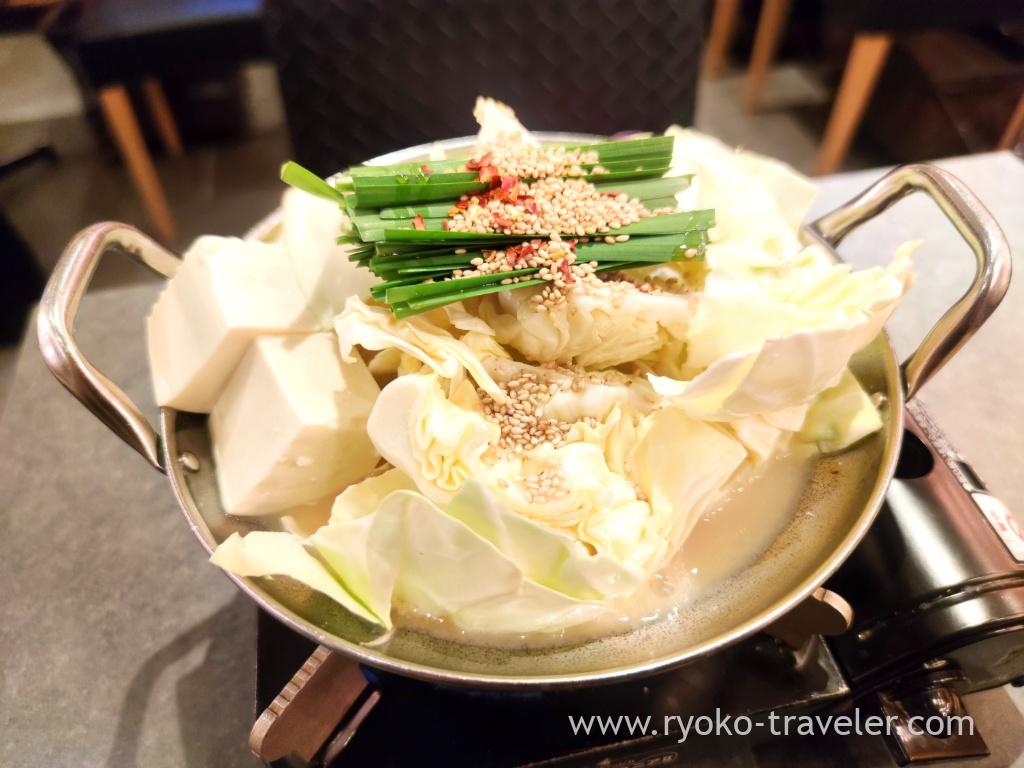 It was seasoned with miso and garlic. Delicious. Though it have red pepper, it wasn't spicy. Slightly. It have cabbage, burdock, tofu, chive and so on.
It didn't have much giblets. 5 pieces or so. Also, some fatty giblets might be melted. But those were springy and good.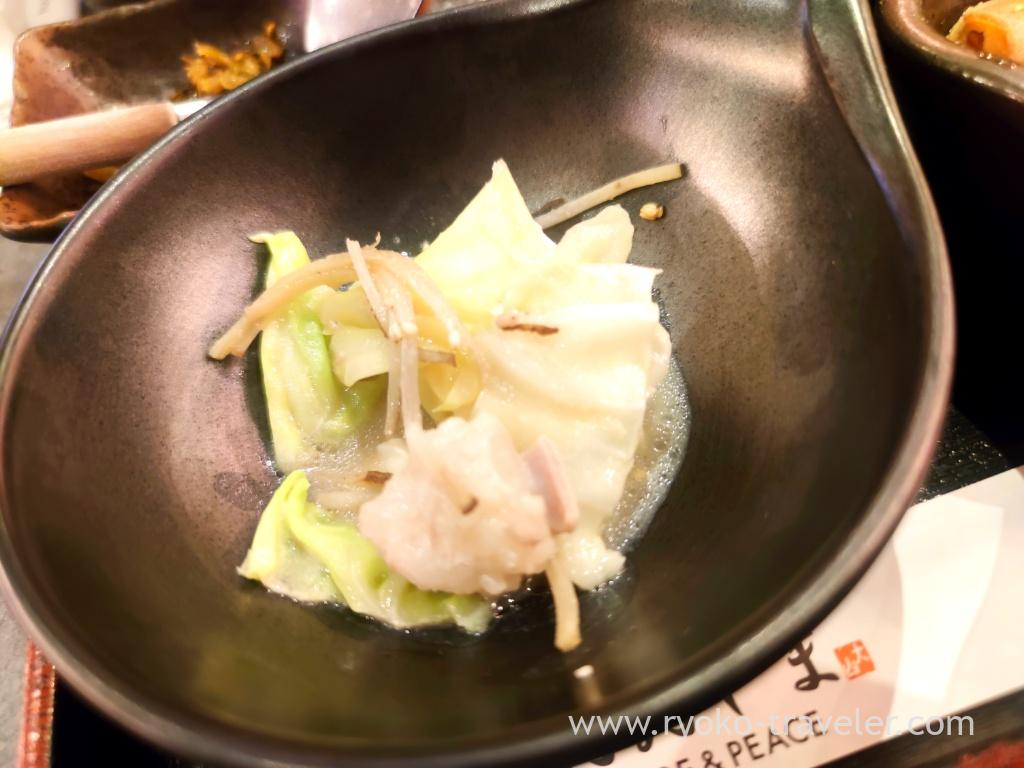 Last, I put chanpon into the soup. Noodles dressed with the soup with plenty of extract of giblets and vegetables was awesome. Beyond words. The location is excellent because you can enjoy motsunabe before leaving for Hakata.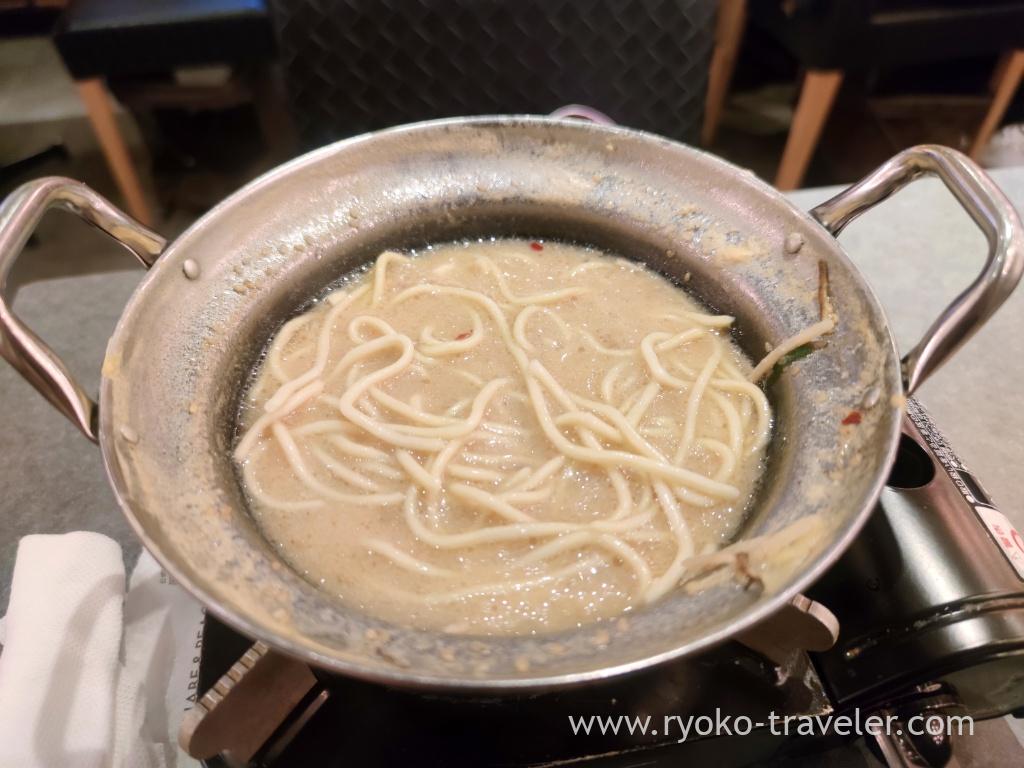 About

Name Motsunabe Oyama Hakata Deitos (博多もつ鍋おおやま 博多デイトス店)
Open Lunch, Dinner
Reservation Available (
Hot Pepper)
Credit card Available
URL Website, Instagram

Google Map