I happened to visit Mizuguchi Shokudou (水口食堂) that is an old restaurant in Asakusa area with my friend.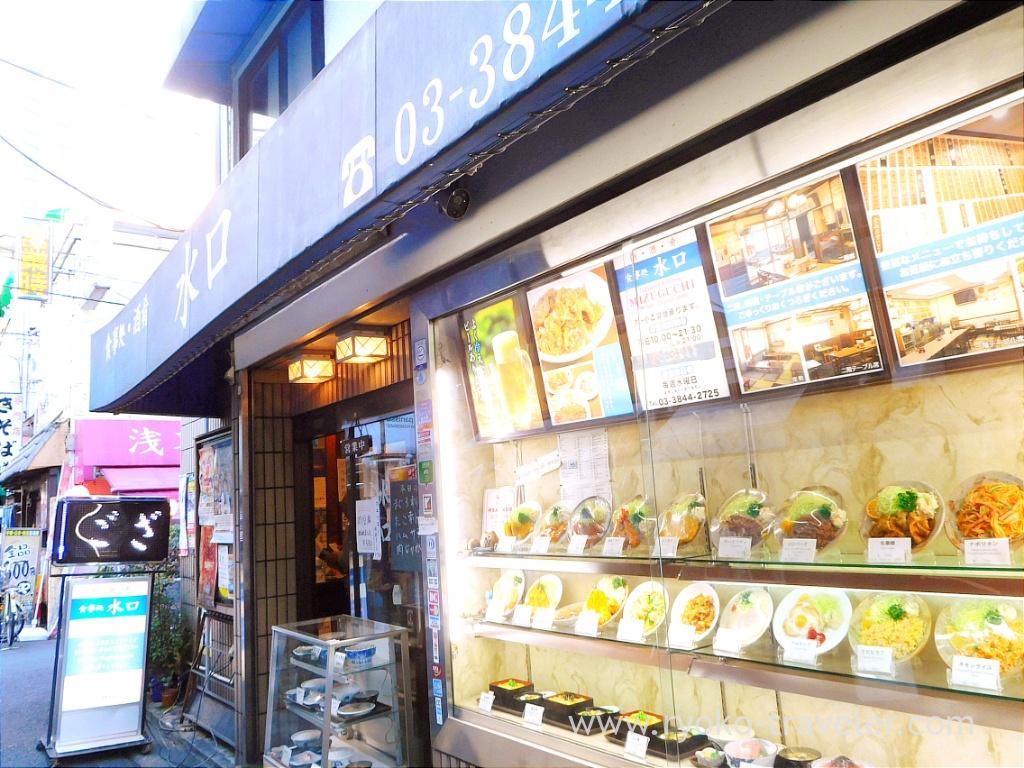 Speaking of Asakusa, I imagine such an slow atmosphere.
They have been there since 1950.
Plastic food samples in the showcase are arranged in tidy.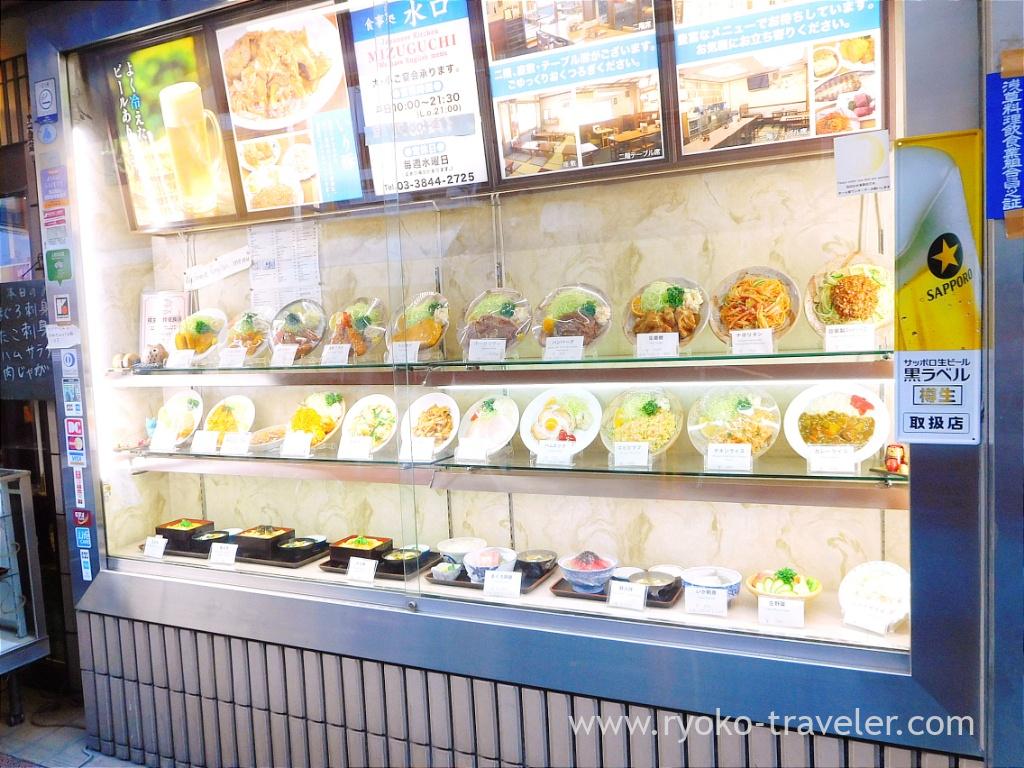 We have to stay at there within two hours during busy hour.
When we visited there, it was weekend. So, there were so many people.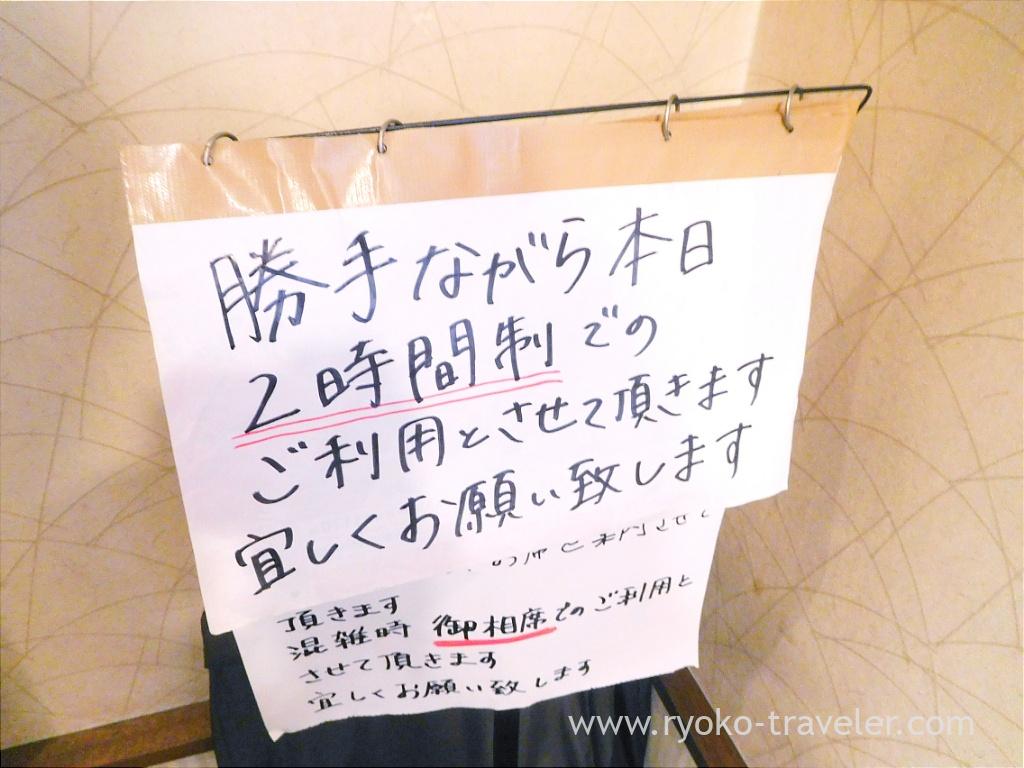 Where?
It is located at the back of Sensoji temple. Contrary to around the gate of Sensoji, there weren't many people along the street.
It is closer to Asakusa station of Tsukuba Express than JR, metro Asakusa station.
Interior
The restaurant occupy 1F and 2F of the building.
There's tatami floor on the 2th floor. The atmosphere is excellent.
I felt we were in Showa period. This reminds me of my childhood.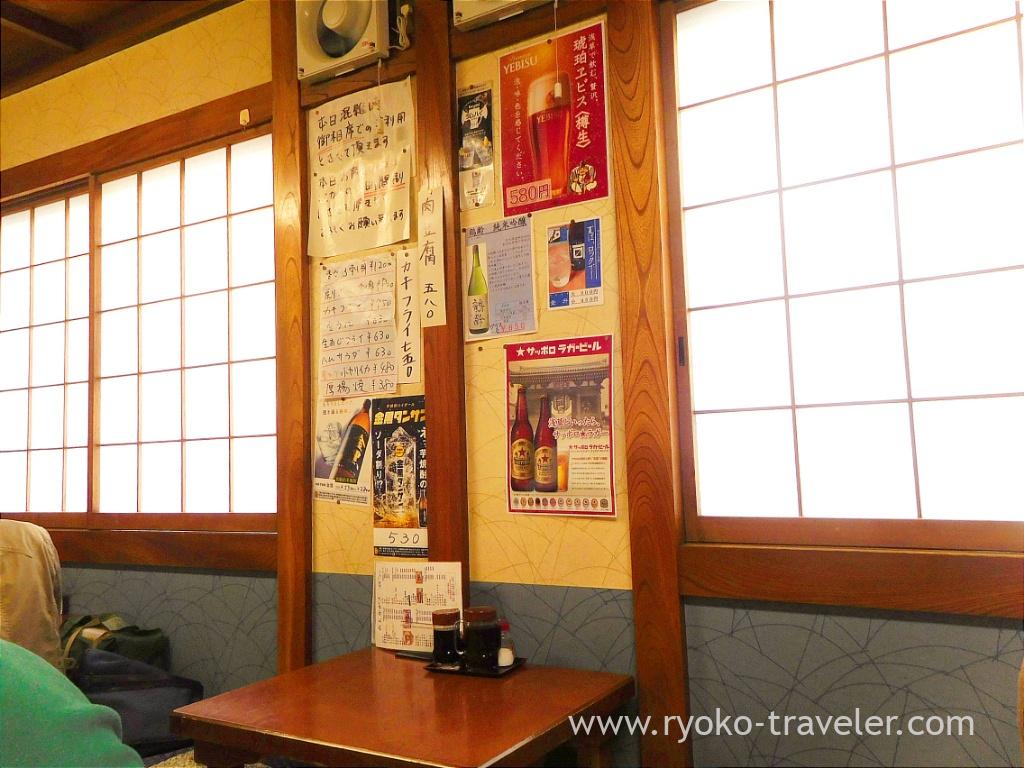 Menu
There're so many foods name on the menu. Fishes (sashimi, grilled, boiled…), deep fried foods, spaghetti, rice bowl, mapo dofu and so on. Each foods can be ordered as meal set with rice and miso soup. Tax included. Don't worry, they have English menu. Each foods name having words written in Orange is their recommendation.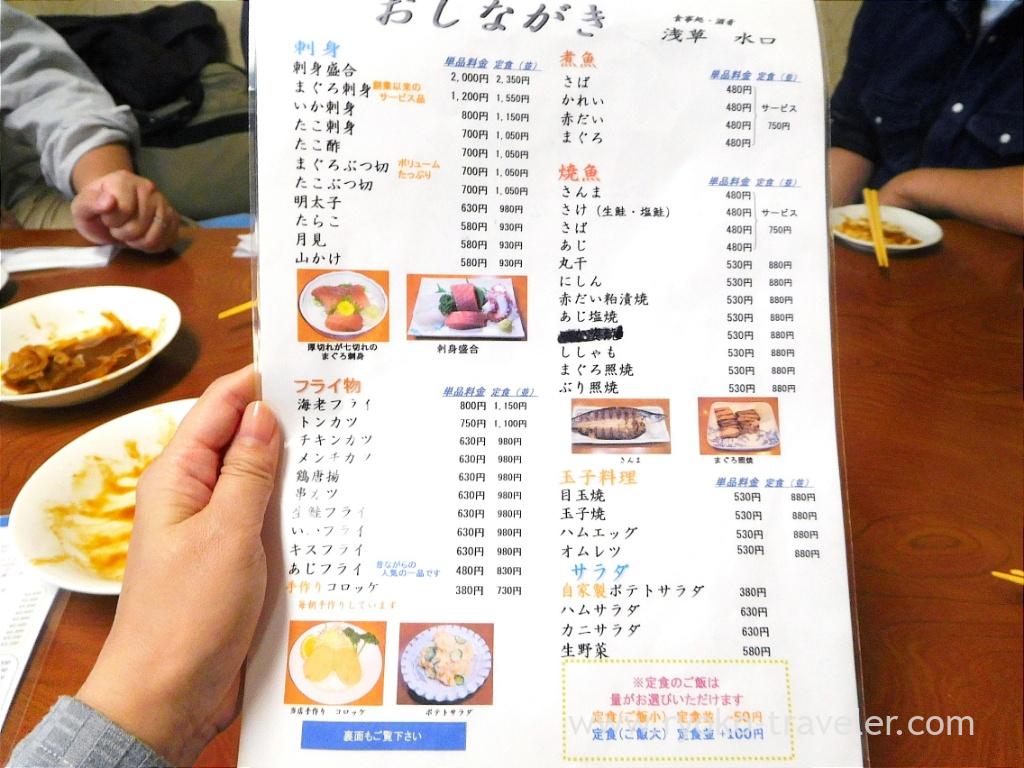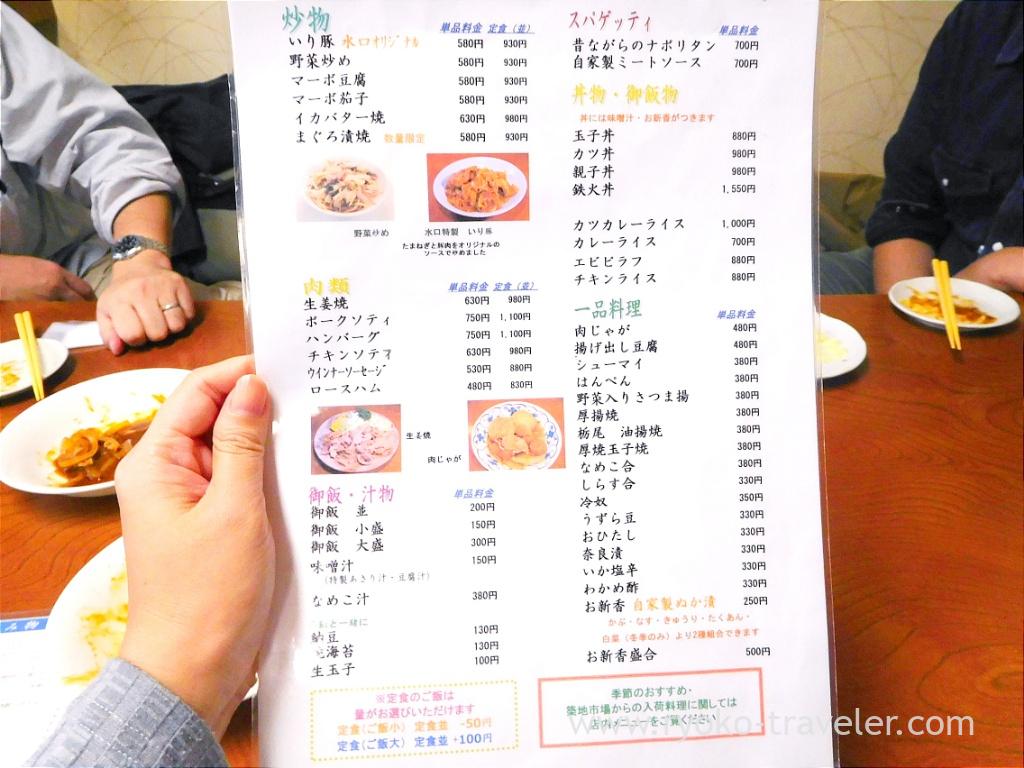 Drinks. Shochu, wine, sour, whiskey and so on.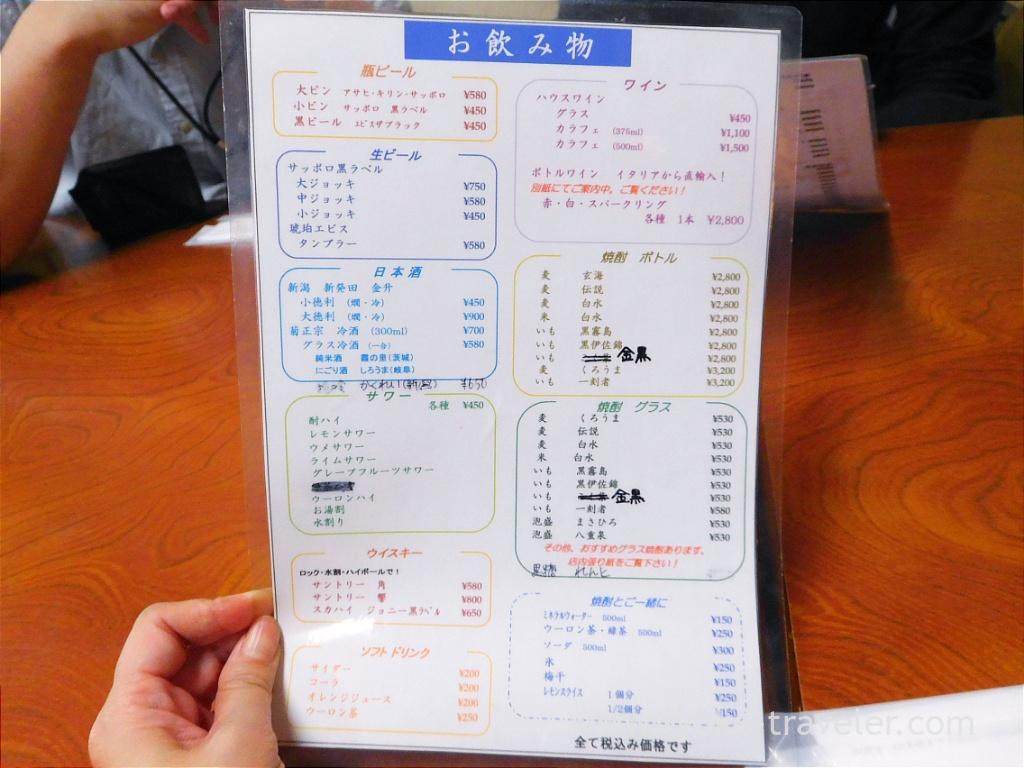 Foods
Onion pork – Mizuguchi specialty
This food's name is written at the top of the menu. And they say "Mizuguchi specialty". Yes. Onion pork (いり豚, 580 yen) is MUST food to eat when you visit there. The ingredients are pork and onions. Seasoned with curry and ketchup.
It was sour a bit because of tomato ketchup. The onions were cut widely and cooked harder. It's simple and good !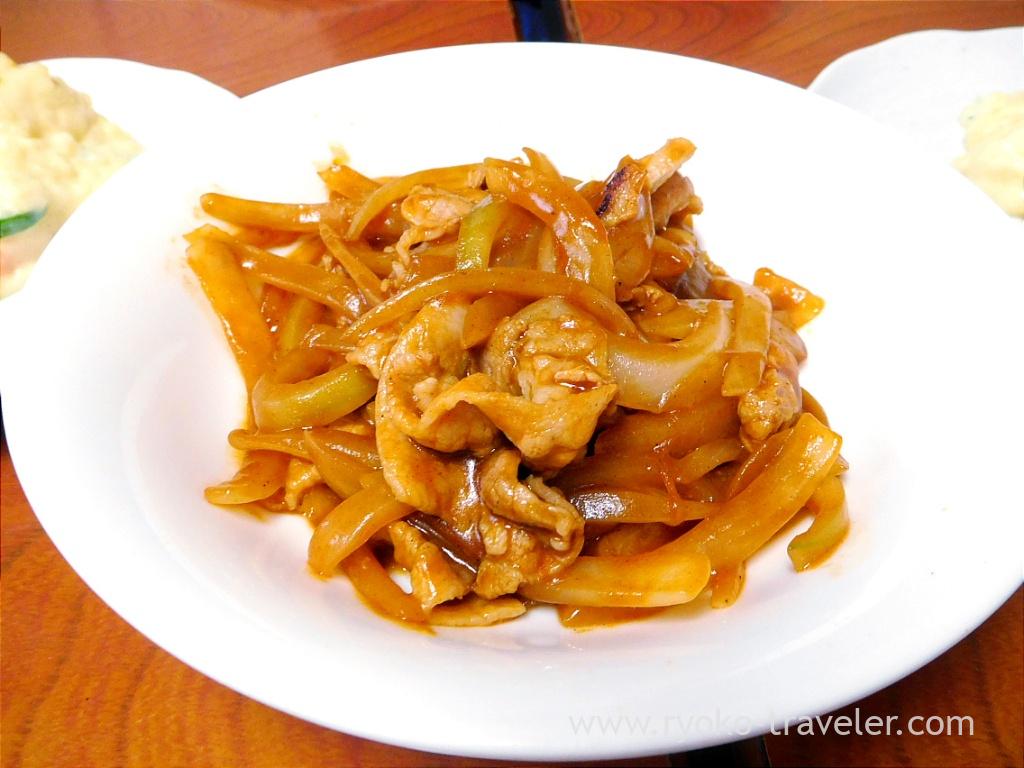 Though we had chu-hai (shochu and soda =中ハイ, 450 yen), I think it go with rice !!!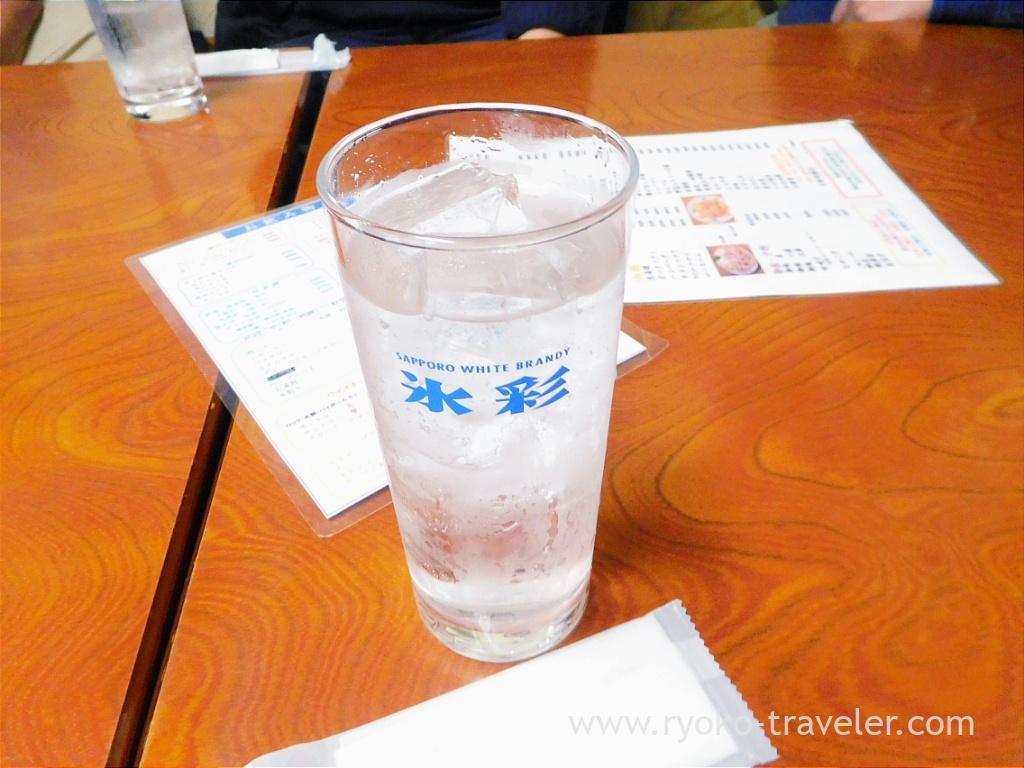 Fried pork is their No.1 menu.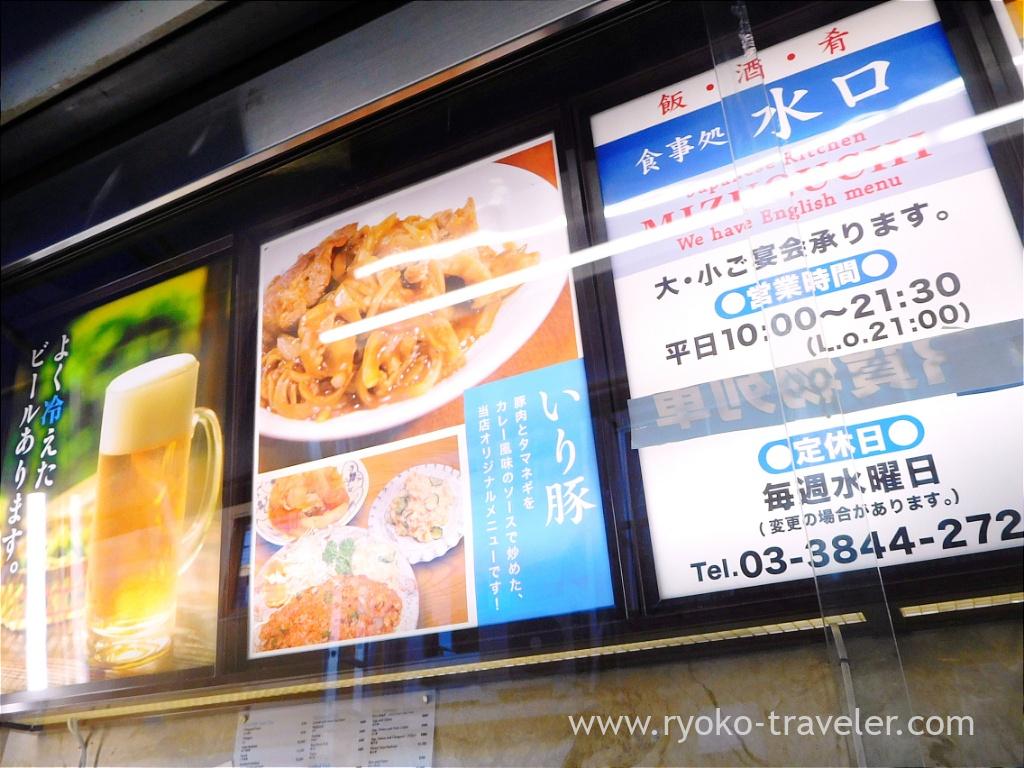 Fried pork itself is enough delicious. But…
Homemade potato salad
My friend said to us, "I recommend you eat fried pork with homemade potato salads !!!" and he ordered homemade potato salads (自家製ポテトサラダ, 380 yen).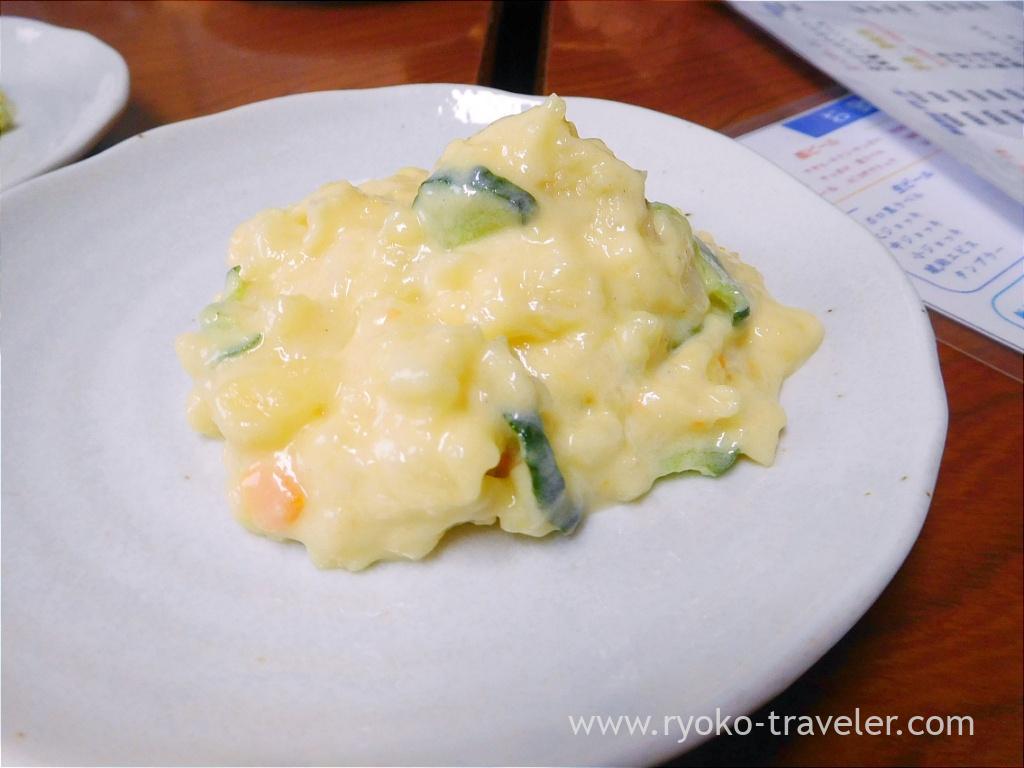 So, we tried. We found eating fried pork and potato salads together had milder taste than eat fried pork separately.
And more, the potato salads itself had smooth texture and tasted very good.
Katsudon
This is katsudon (カツ丼, 980 yen). Menu says, but its not "don". It's box :p
All rice bowl have miso soup and pickles.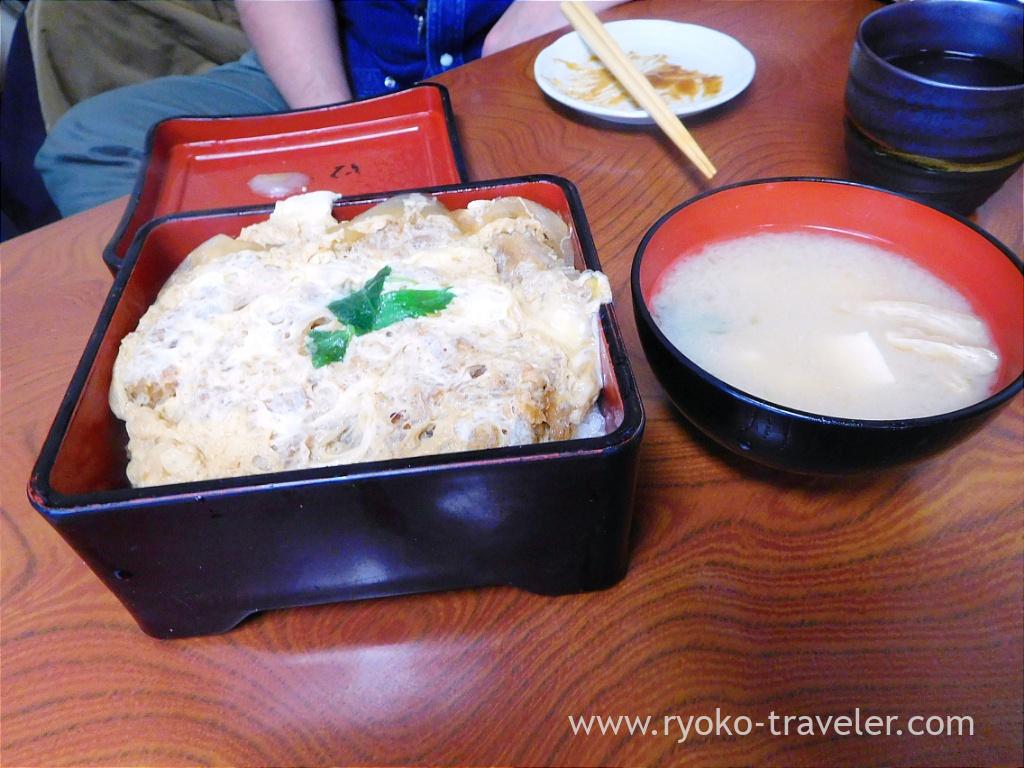 Actually, it was more white than this photo. But the egg was cooked softly and tonkatsu having less fat was mild and tasty. But rice at the bottom was too much.
Homemade croquette
Homemade croquette(手作りコロッケ, 380 yen). They say "we cook it every morning." On the menu. Its coating is soft and mashed potatoes inside is smooth.
I think this croquette go with worcester sauce very well.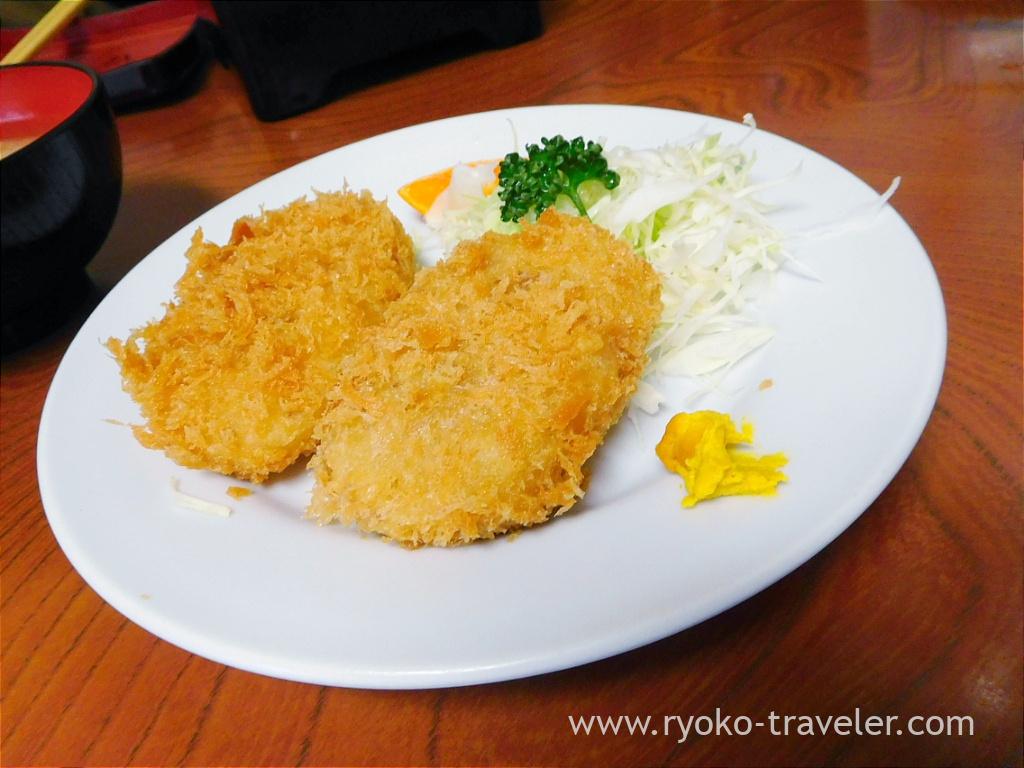 By the way, what seasonings do you want to eat croquette. I think it depends on croquette. Worcester sauce, mayonnaise, mustard, soy sauce and so on.
Napolitan spaghetti
Napolitan spaghetti (昔ながらのナポリタン, 780 yen).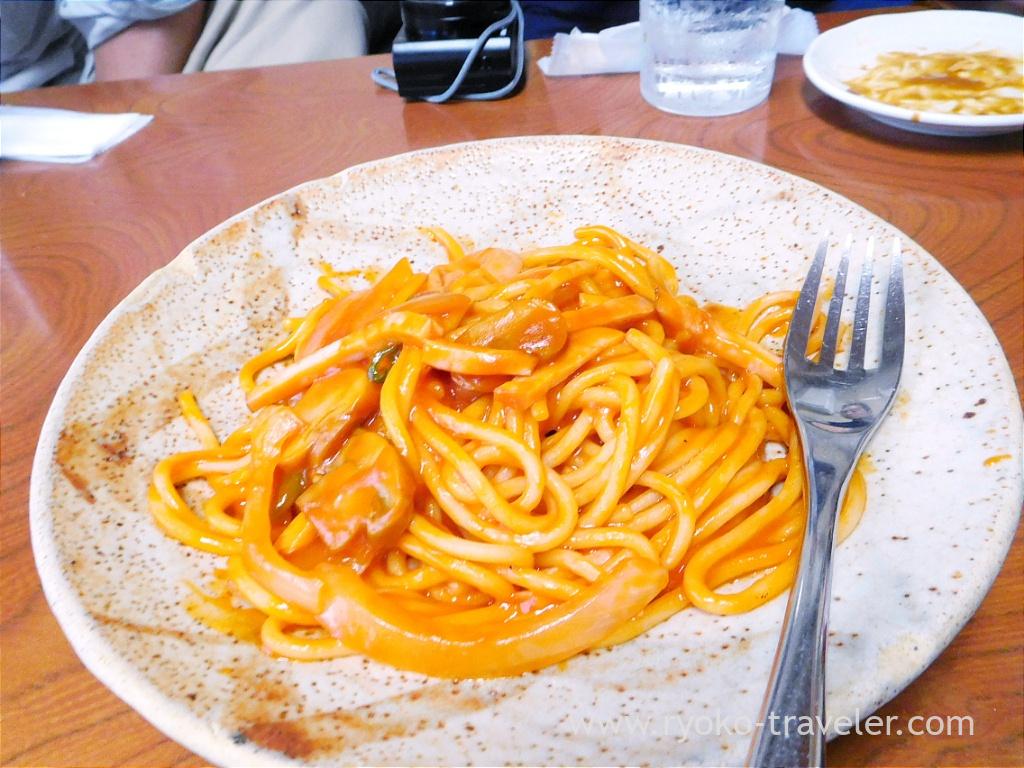 Napolitan is spaghetti with ketchup sauce.THe sauce is made of ketchup. The soft spaghetti dressed with kechup sauce is simply delicious. The ingredients are onion, mushrooms and ham.
I don't like noisy area like Hoppy Street in Asakusa. I like such an atmosphere. And I know its traditional atmosphere of Asakusa.
About Mizuguchi (水口)
Address / 2-4-9 Asakusa, Taito-ku, Tokyo
Phone / 03-3844-2725
Open / 10 a.m. – 9:30 p.m., Saturdays and Sundays 9 a.m. – 9:30 p.m.
Closed / Wednesdays
Reservation / Available
Credit card / Available over 5000 yen
Smoking / Unavailable