Menya Chojiro (麺屋 長次郎) was open in Motoyawata last year. They serve Jiro-style ramen. I like their ramen. Chojiro is managed by a company managing Izakaya Shin (IZAKAYA 眞) and they are open as Menya Chojiro at lunchtime.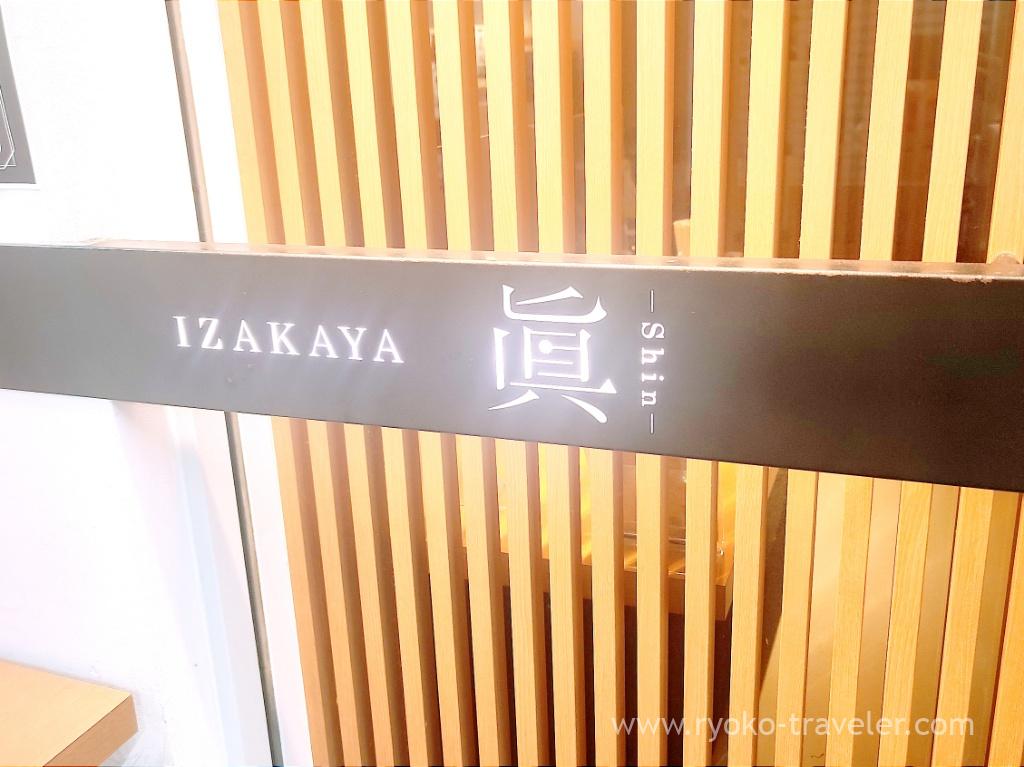 There's a ticket vending machine in front of the shop. They have Butamen (豚麺, noodles with roast pork), ramen without soup (汁なし) and sometime they have limited ramen. They show their limited ramen on twitter. And another, they have pork rice (豚めし). They have three size of ramen. Mini (150g), normal (250g) and large (400g).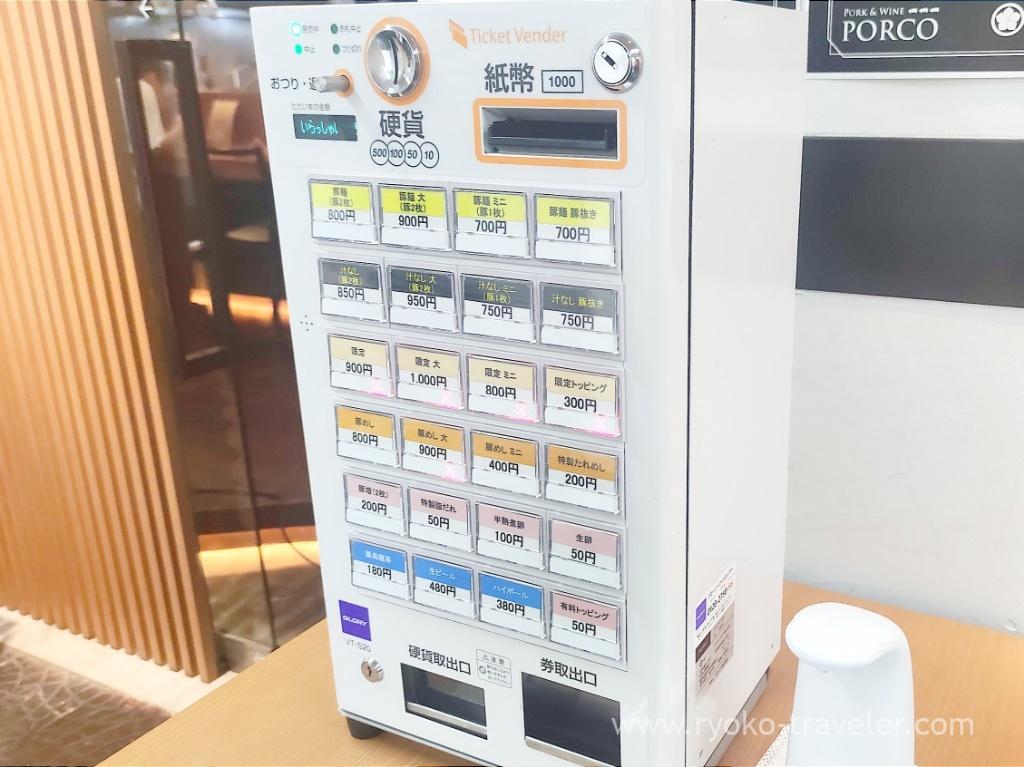 About toppings. Garlic, vegetables, fat, strong of seasoning and chili oil (noodles without soup only).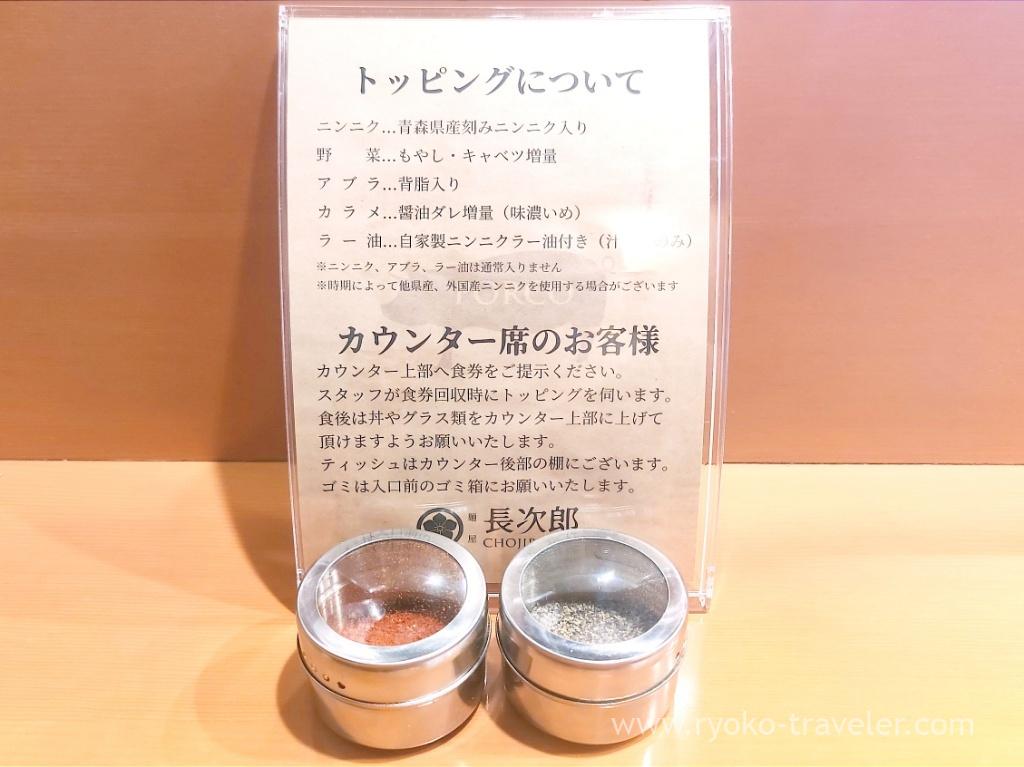 When I visited there for the first time, I ordered Butamen Mini with garlic. It had large slice of pork. Fatty and good. Much boiled soybean sprouts and cabbage was on it. Though those weren't seasoned, I put them into the soup for a while and then the soup soaked into the vegetables. Their roast pork is Hayashi SPF pork.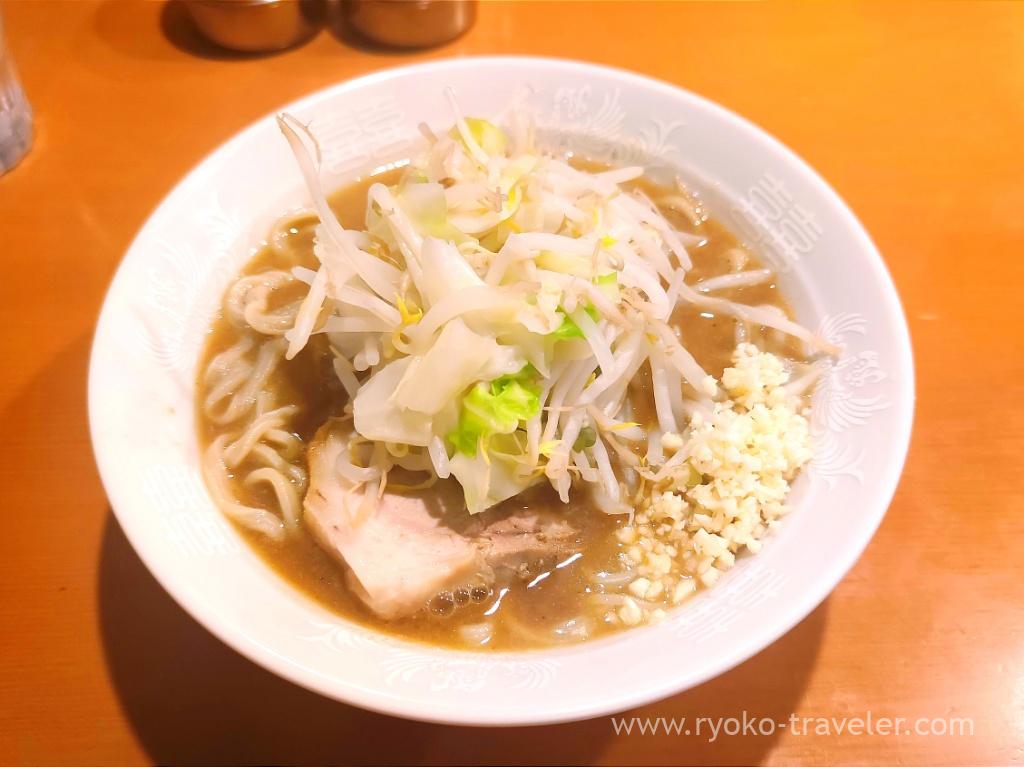 Milky soup. Also the soup had abundant extract of soup. The soup was seasoned stronger, and the flat and thick noodles dressed with the soup was good. They are managed by a company that manage meat bar. So, it have sophisticated tastes. I like it best in all Jiro-style ramen that I had. If you eat Jiro-style ramen for the first time, Chojiro is one of the good choice !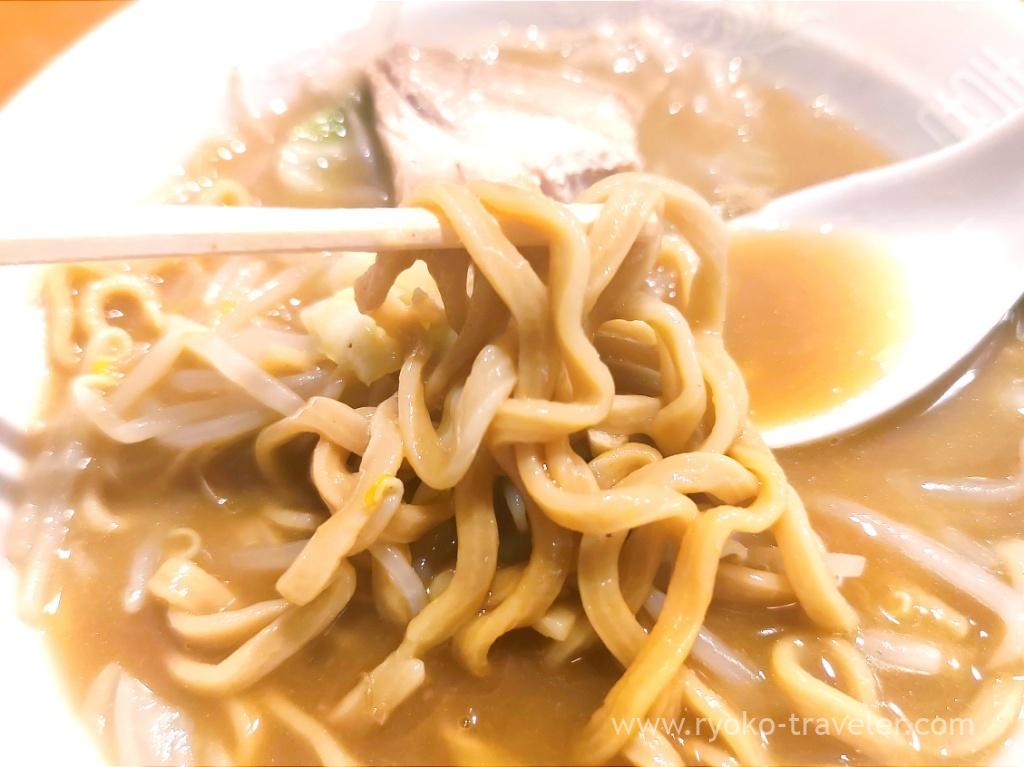 Mini have 150g of noodles. Not much. I felt I can eat more after I ate it up. I thought I should have normal size. But it wasn't. I went back to home, and after a while, suddenly I felt full. Thick noodles filled my stomach in silent. I didn't feel hungry even at night.
And… I visited there again and ordered butamen mini with extra vegetables and fats. Because the vegetables were much, I didn't feel the fat was greasy at all.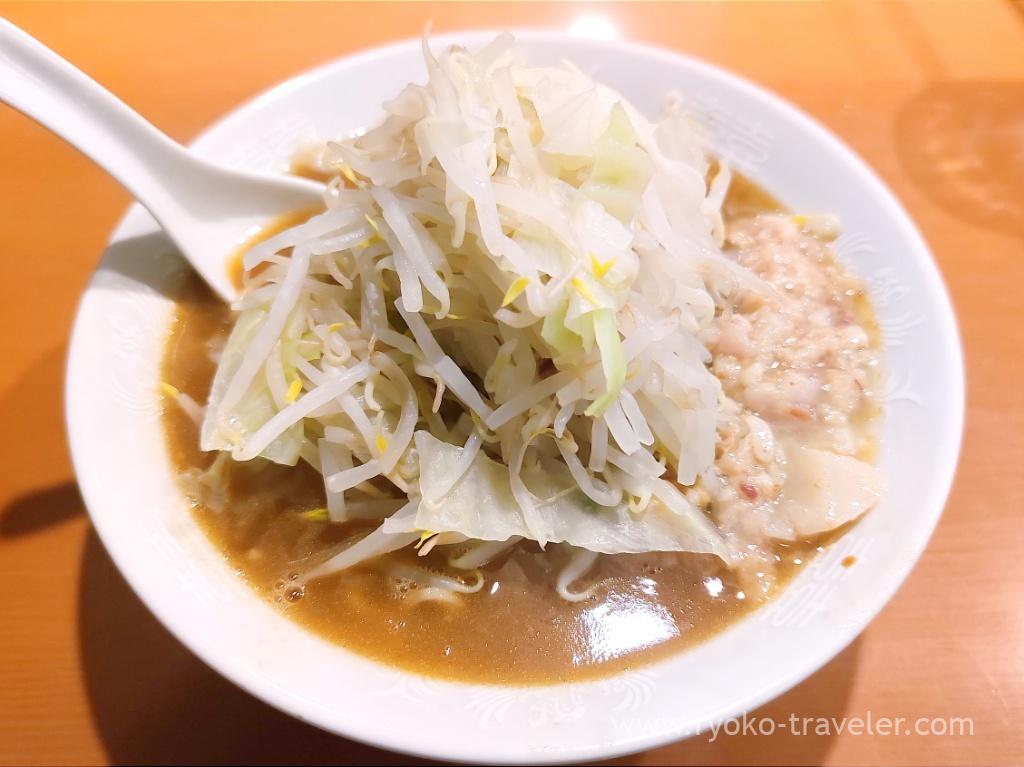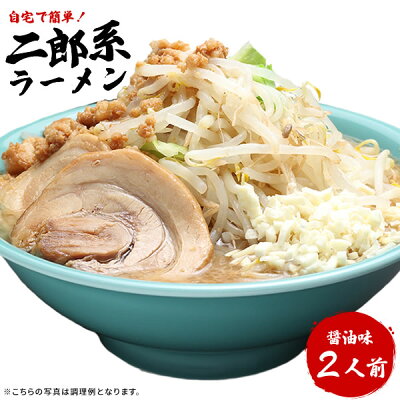 老舗の匠 製麺処 桔梗庵 (Kikyo-an)
¥1,000
(2023/09/09 21:06時点 | 楽天市場調べ)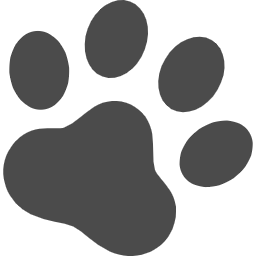 ポチップ
About

Name Menya Chojiro (麺屋 長次郎)
Open Lunch
Reservation Unavailable
Credit card Unavailable
URL Twitter

Google Map