Finally I visited Max Brenner Chocolate Bar in Oshiage ! I had wanted to go to there for a long time !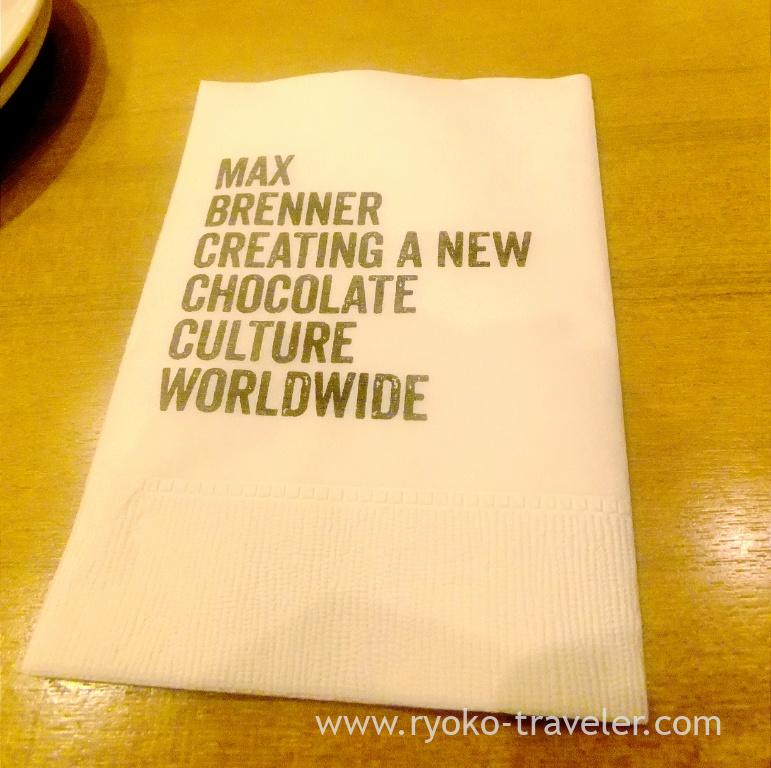 Max Brenner is chocolate shop, and was born in Israel. And the second branch in Japan next to Omotesando was open in Tokyo Soramachi close to Tokyo Skytree. I know Soramachi is so crowded in weekends. And Max brenner is so popular among people and lots of people visit there in weekends. But I went to there at weekday's night and it wasn't crowded. Soramachi itself don't have much people.
Speaking of Max Brenner, this pizza have tremendous popularity. Chocolate chunk pizza. White things on the dough are marshmallows ! And chocolate sauce is between the marshmallows and dough. It's delicious !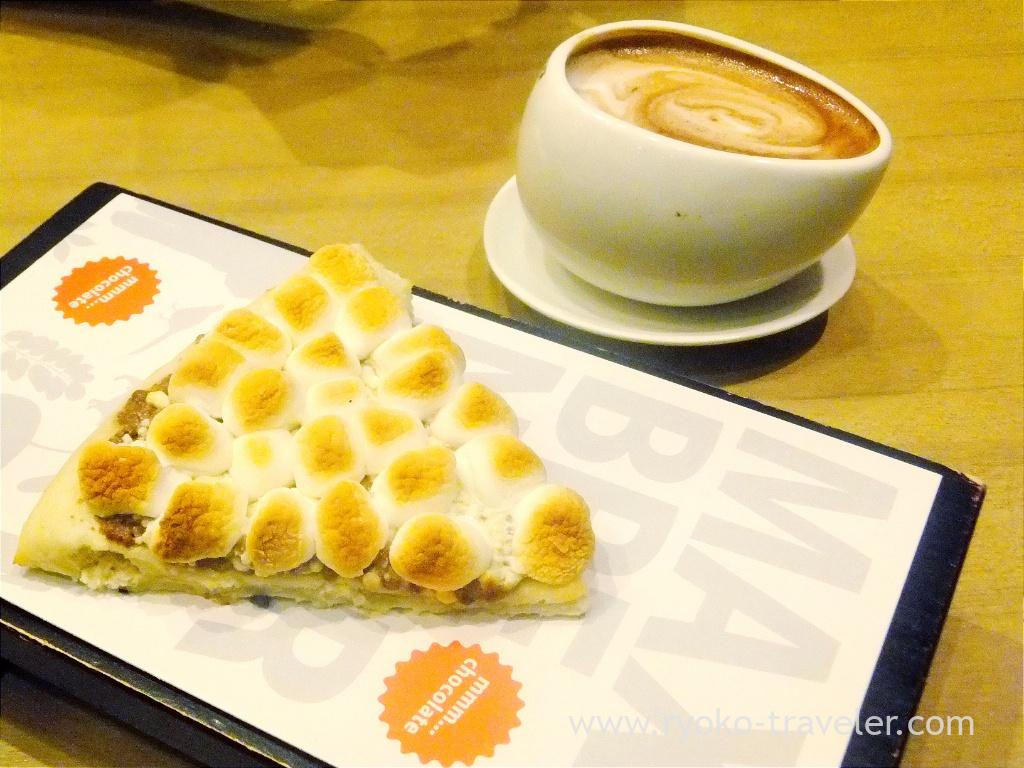 I had pizza with this hot chocolate. Warm.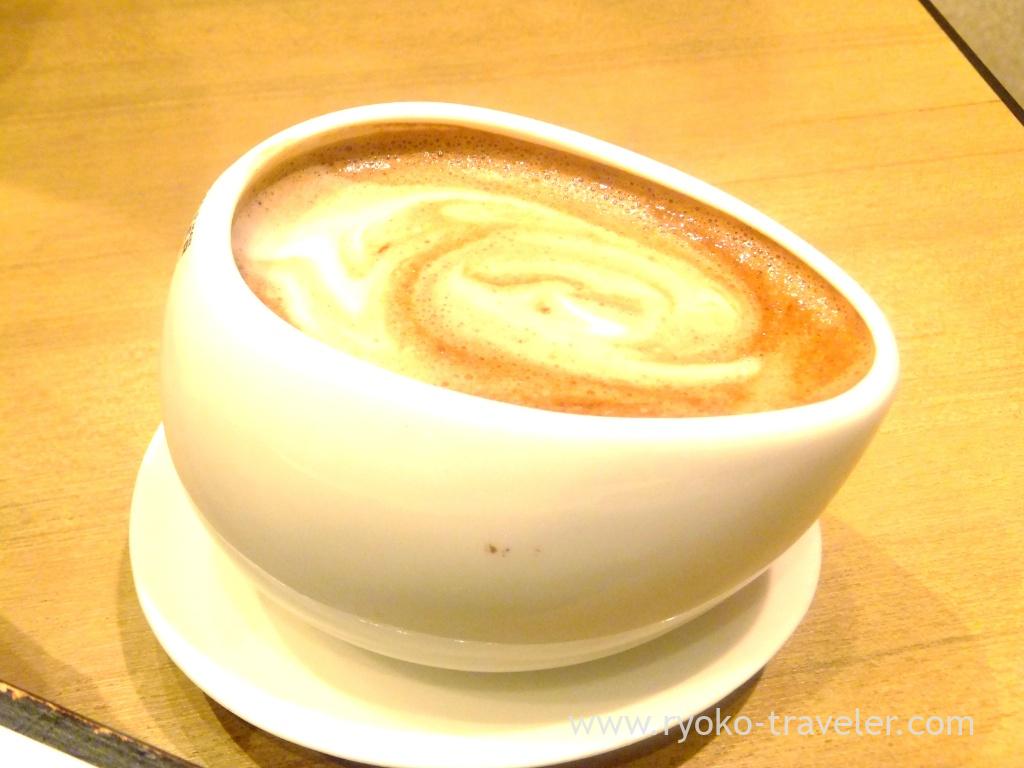 It had rich taste and tasted good !
I wanted to buy something to eat at home, but the shop don't have any products that I like. I wanted to eat plain chocolate, but they sell only baked sweets. I wanted to buy chocolate.
This is "cafe" featured chocolate, not store all the same.
By the way, I heard that the Omotesando branch is always very very crowded. So if you want to eat at Max Brenner in Japan, I recommend the Soramachi branch 😉
About

Name MAX BRENNER CHOCOLATE BAR Tokyo soramachi branch / MAX BRENNER CHOCOLATE BAR 東京ソラマチ店)
Open Day through night
Reservation Unavailable
Credit card Available

Google Map