After we had lunch, we dropped in at Marufuku Coffee Sennichimae Honten (丸福珈琲店 千日前本店) to have dessert. They are a head shop of Marufuku Coffee.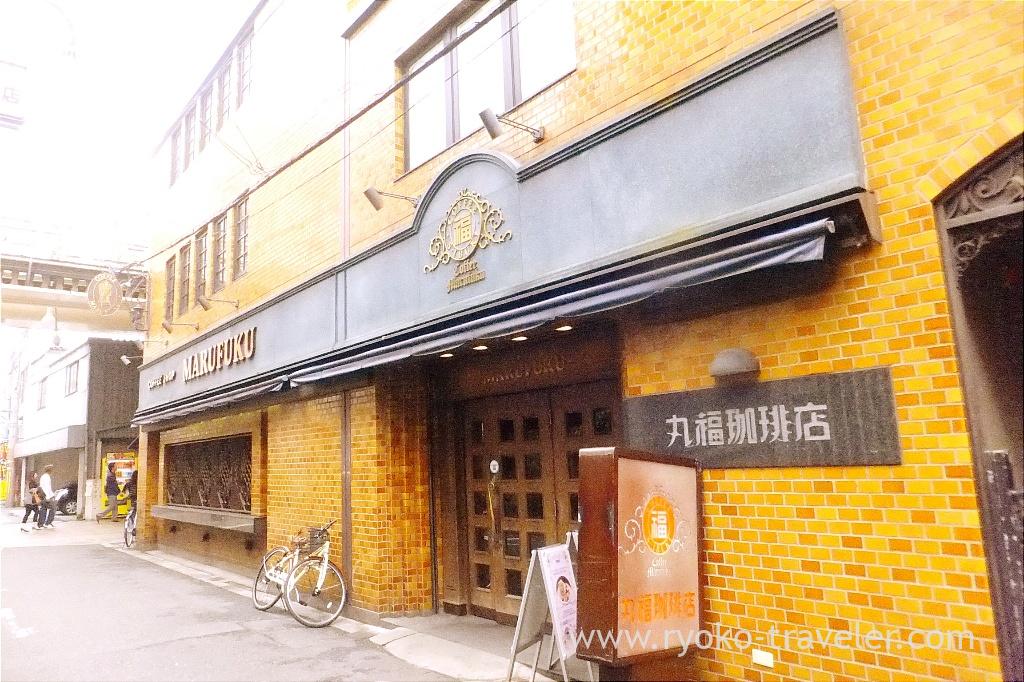 About 80 years have passed since small Marufuku Coffee was founded by Tadao Ibuki in Osaka in 1934. It became so popular cafe chain store and there are many branches not only in Osaka but also another area, of course, in Tokyo, too. And now they are still expanding.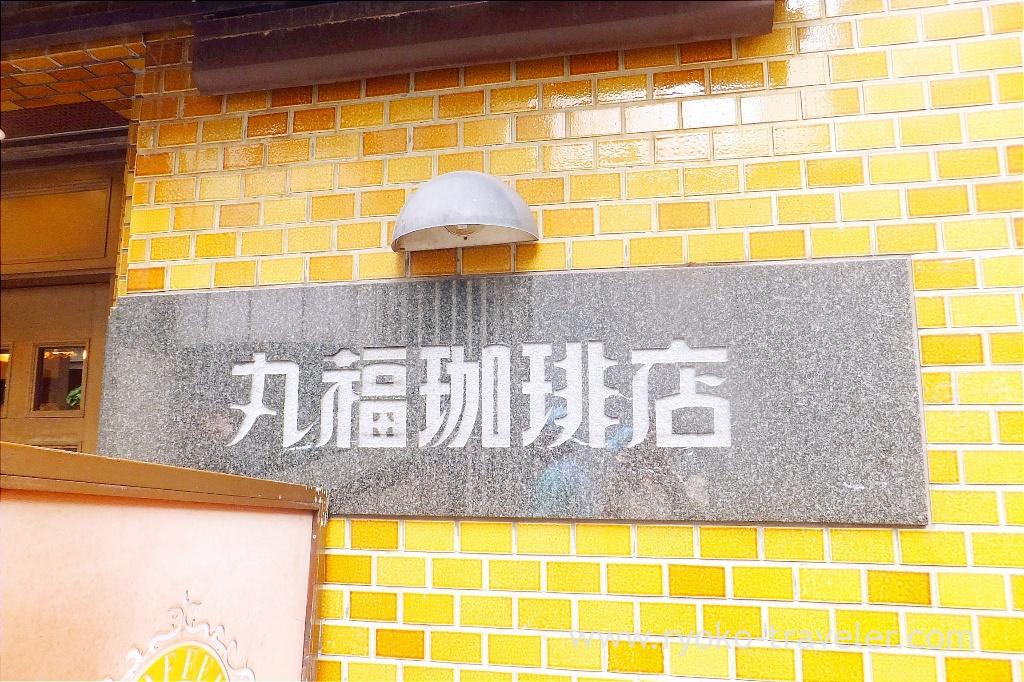 Though every branches are loved by people, this head shop is quite differ from such branches as its historical and exceptional atmosphere. Visitors can feel their long history in the house. I felt we were in Showa period.
This house can occupy about 150 people on 1st floor and 2nd floor. But when we opened the door, there was no vacant table. We waited for a few minutes and then the staff in a cute uniform like "made" took us to the seats.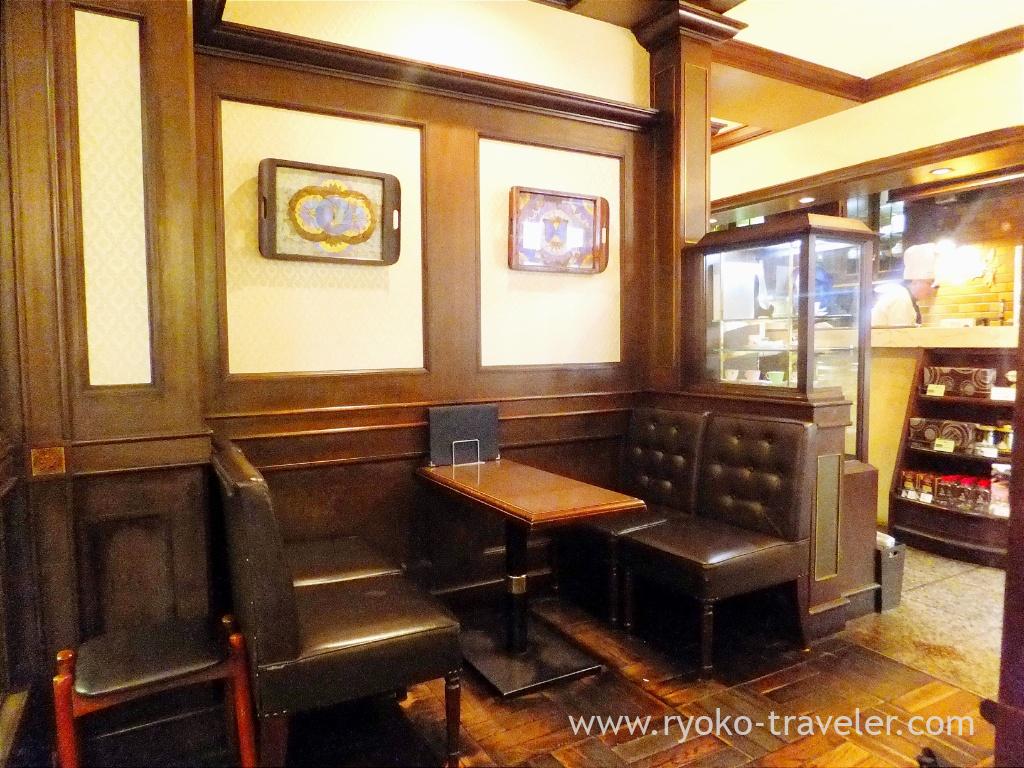 Speaking of Marufuku, their strong coffee is very loved. So, of course, we ordered something coffee drinks. My drink was cafe au lait float. They add sugar and syrups into coffee in advance. So if you don't want any sweetness, you'd better say "no sugar" when they take order. (Sometimes they ask whether we need sugar or not in advance). Iced cafe au lait is mild. And the ice cream was good. As you see, black coffee is really strong, so I recommend you drink cafe au lait if you don't like too strong coffee.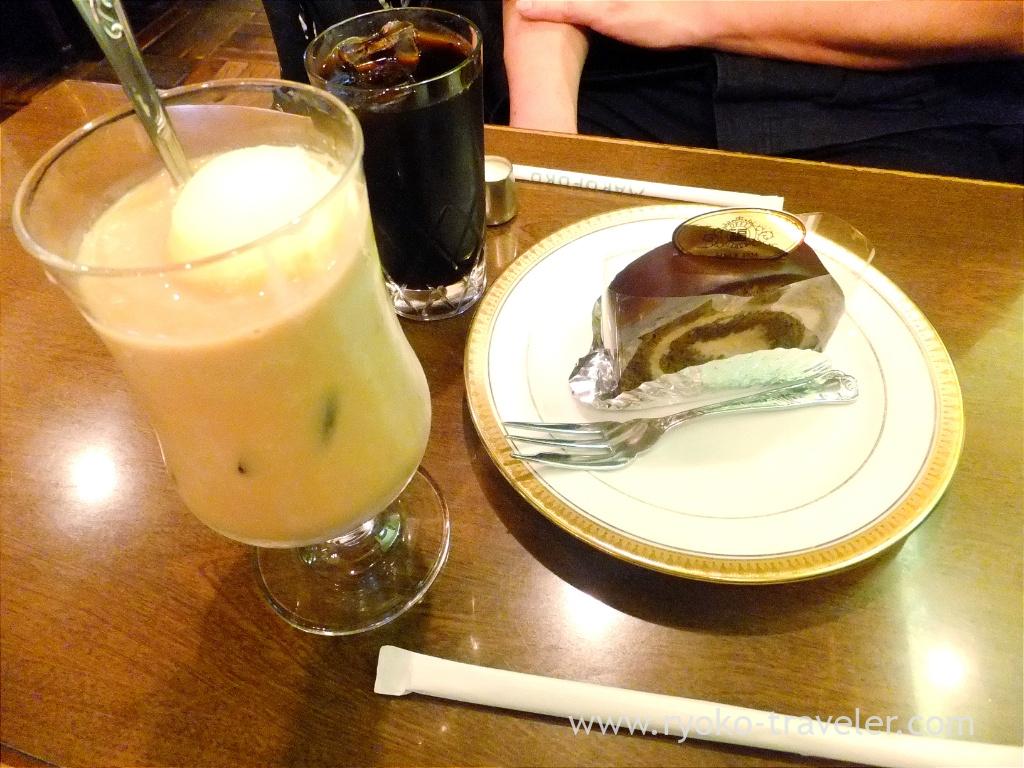 Coffee roll cake. The whipped cream having bitter flavor of cafe au lait is rolled with the baked sponge cake made of Marufuku's coffee. And it is coated with chocolate. The pungent smell of coffee was great. If you want to enjoy Marufuku's coffee to the full, this cake is "MUST".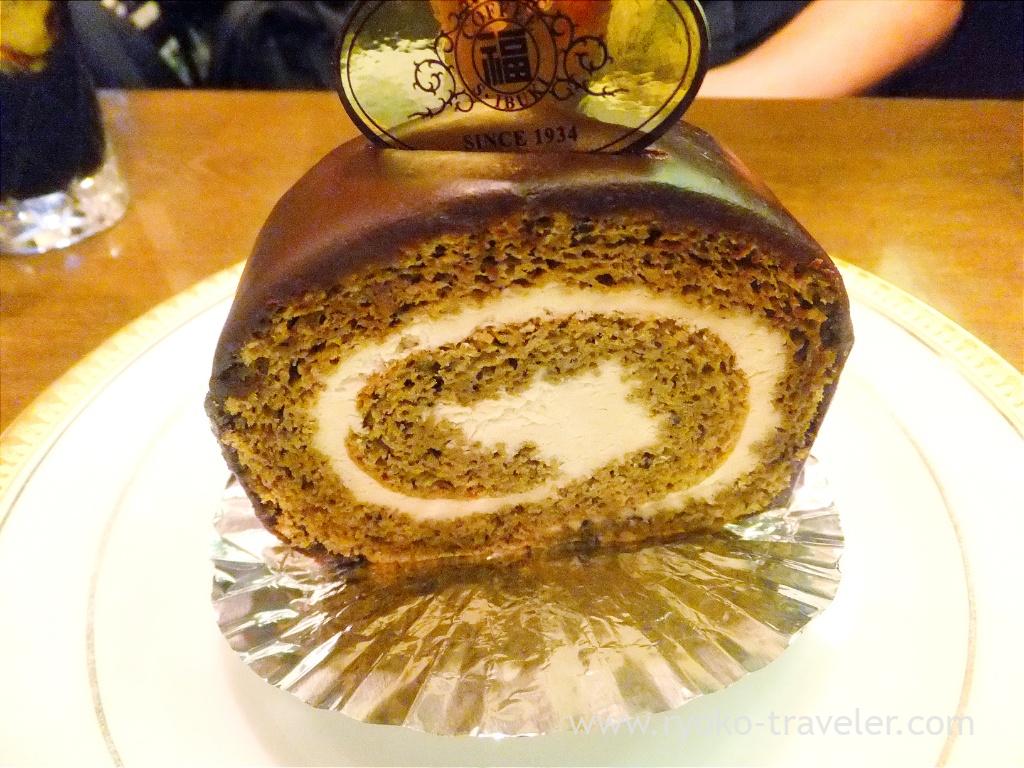 By the way, I had breakfast at Ibuki Coffee-ten that is an origin of this Marufuku Coffee. That was nice shop, too !
About

Name Marufuku Coffee Sennichimae Honten (丸福珈琲店 千日前本店)
Open Morning through night
Reservation Unavailable
Credit card Unavailable
URL Website, Instagram, Facebook

Google Map