Marble (マーブル) is one of the curry shop where I had wanted to visit for a long time. But they are open on weekdays lunchtime only, so it's hard to visit. But finally I went to there !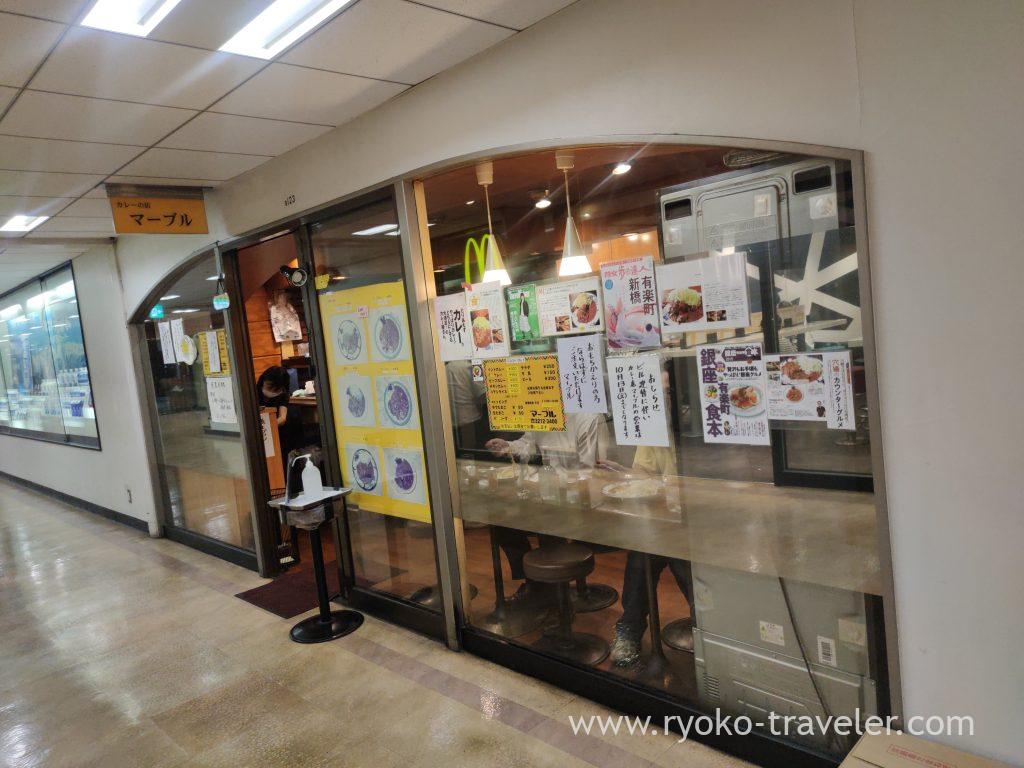 When I got to there before 2 p.m., and I found there were about 20 people waiting. Last order time is 3 p.m., so I was surprised. But I realized soon. This building is going to be demolished and Marble will finish their business at there October 13. So, there was a line to wait until they run out of rice.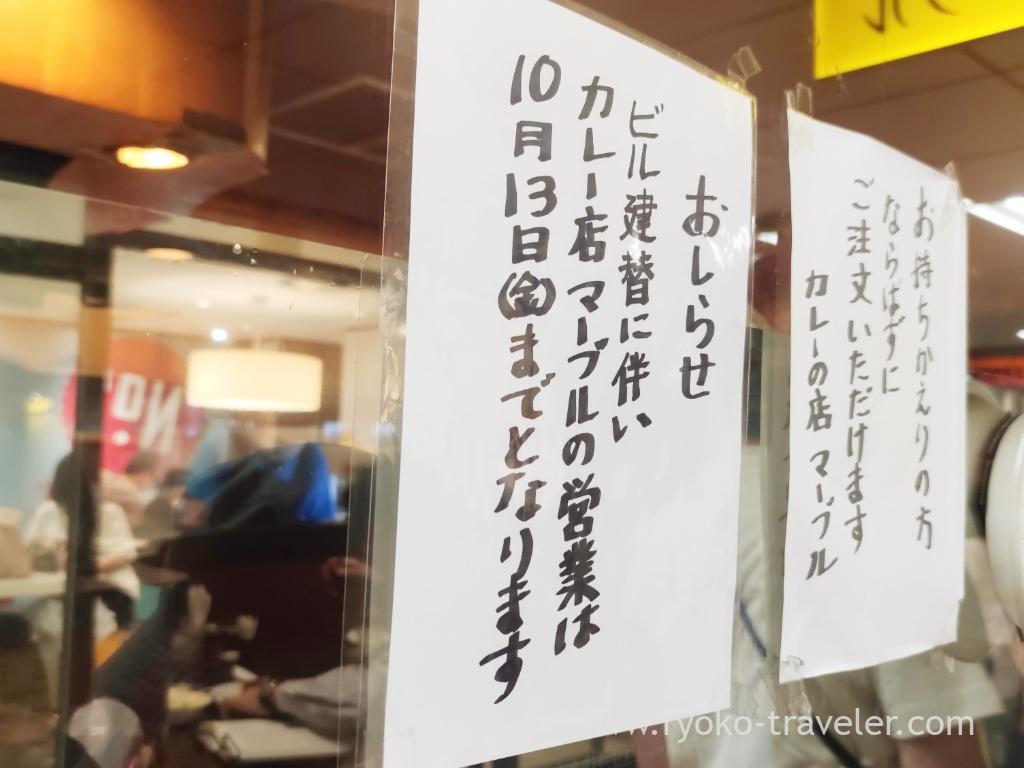 They have counter seats only. About 12 seats or so. They were born in 1965. And they have still Showa atmosphere. The staff took our order while waiting outside, so curry was served as soon as we were seated. They accept TO GO and we don't have to wait, so it's good to buy curry and eat it in Hibiya Park. Last order time is 3 p.m., but they ran out of rice around 2:30 p.m. that day.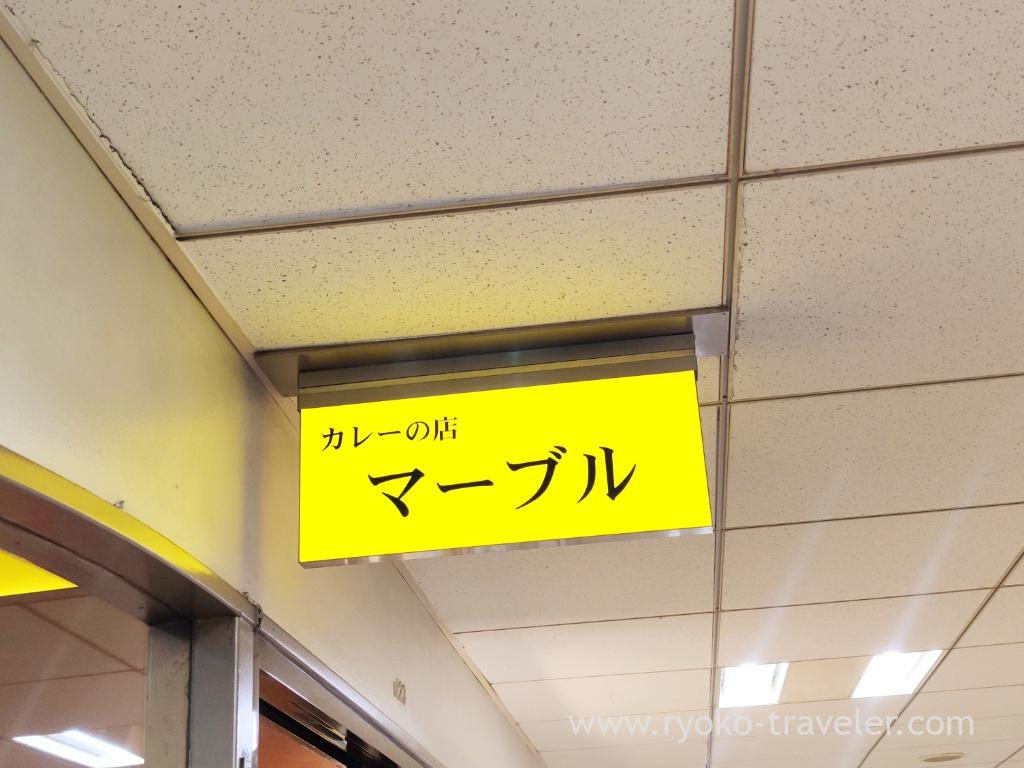 They have curries and hayashi rice only. Curries and hayashi rice is affordable, but toppings and beer is very inexpensive. Egg is 50 yen ! And beer (small bottled beer) is 300 yen !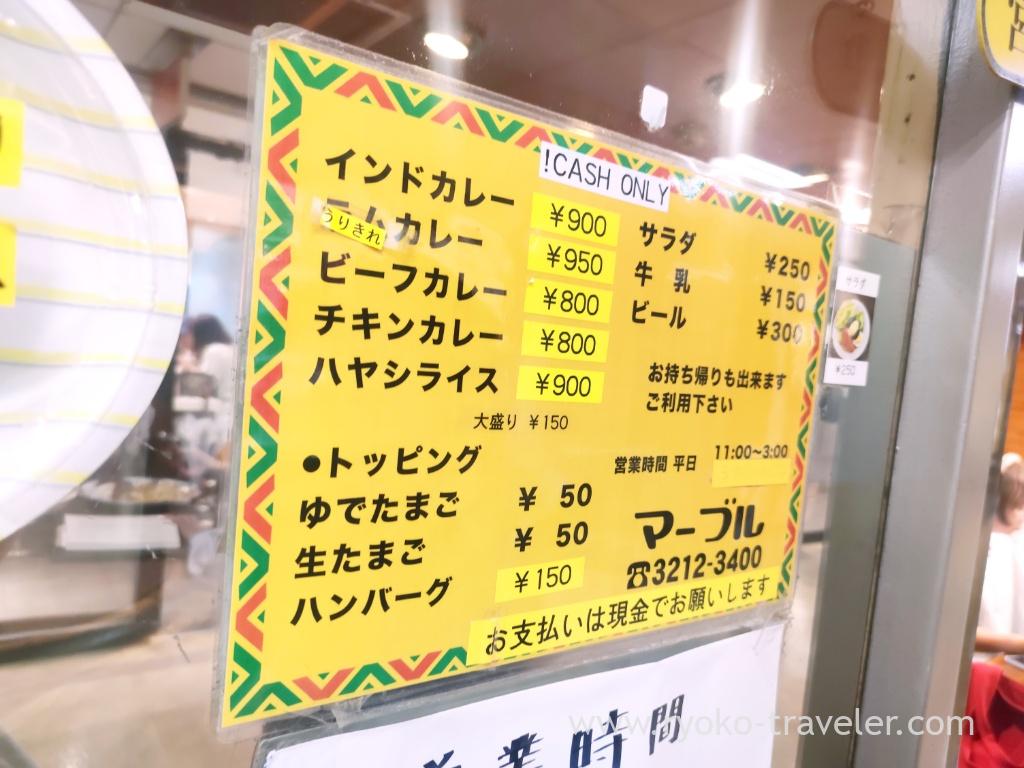 I ordered Indian curry that is the most popular one at the shop. Also beer. It had much shredded cabbage. This cabbage was dressed with sour dressing. It went with rice.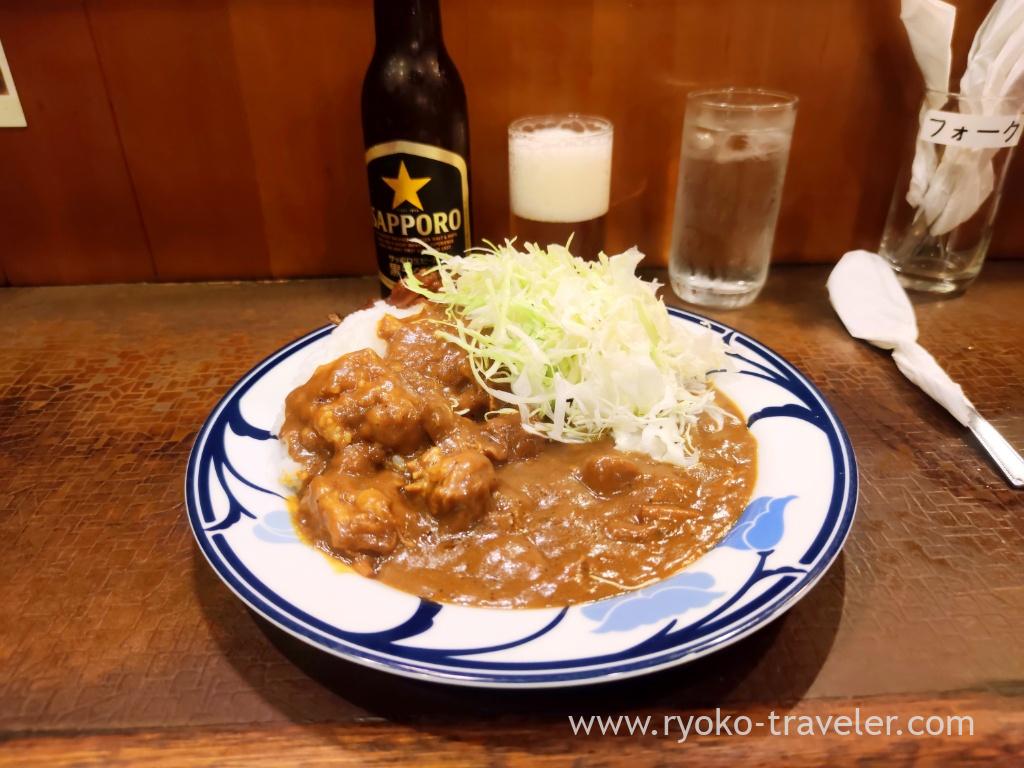 This is Indian curry. They say it's Indian curry, but it's far from Indian style. It have pork :p But those simmered pork was good ! This curry had thick texture and it wasn't very spicy. But it had much spice. So, I liked it.
Also I ordered raw egg. Raw egg was served in a cup apart from curry.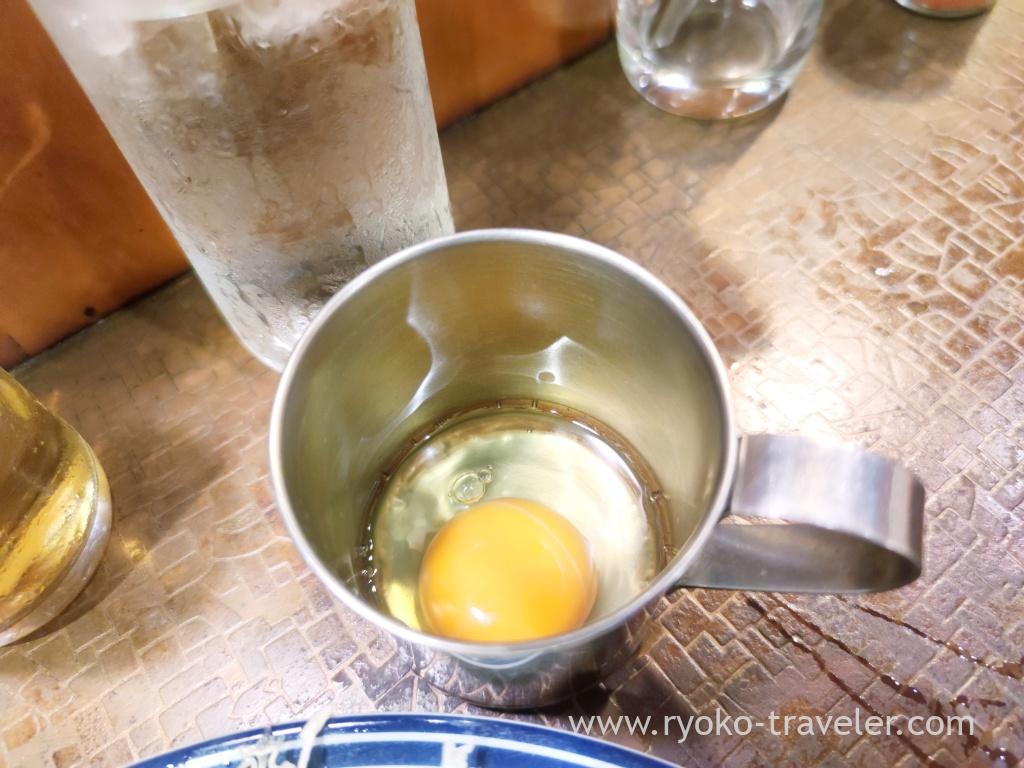 The yolk added mild tastes to the curry. If you don't like raw egg, they have boiled egg, too. This curry have essence of Japanese curry, European curry and Indian curry. I like spicy curry. But this curry taught me there's a good curry that isn't very spicy in the world 🙂
About

Name Marble (Curry no mise Marble)
Open Lunch
Reservation Unavailable
Credit card Unavailable

Google Map