I visited Manpuku (萬福) in Ginza after work to have their refreshing tastes. Their current building is rather new, but Manpuku is a long-established Chinese foods restaurant and they have such a historical atmosphere. They have started their business as stall.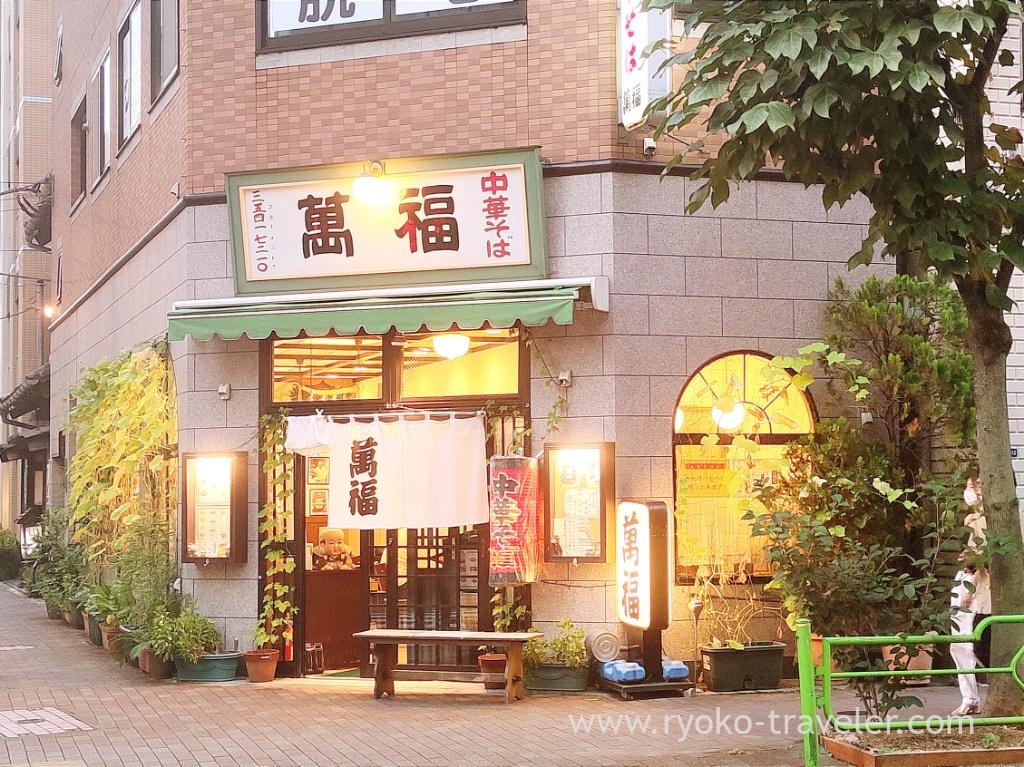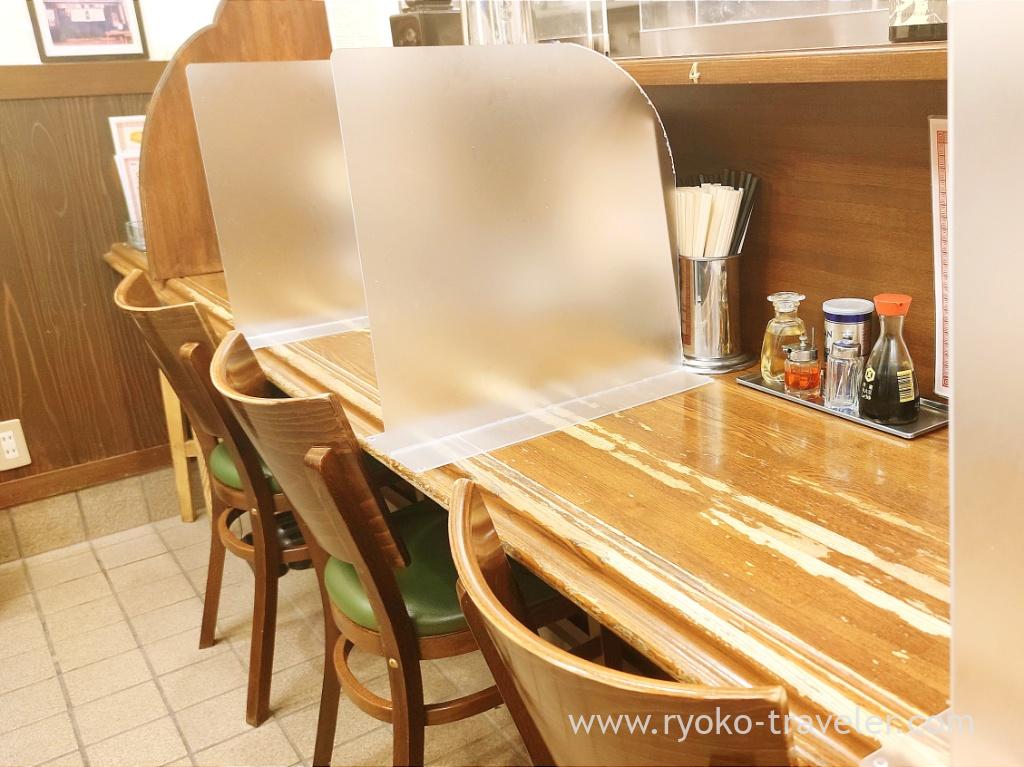 Menus. They have noodles, rice and a variety of Chinese dishes. Alcoholic drinks, too. So, many people drinks at dinner time. Of course without drink is OK. They serve hiyashi chuka all year round. They have two types of hiyashi chuka. Soy sauce flavor and sesame flavor.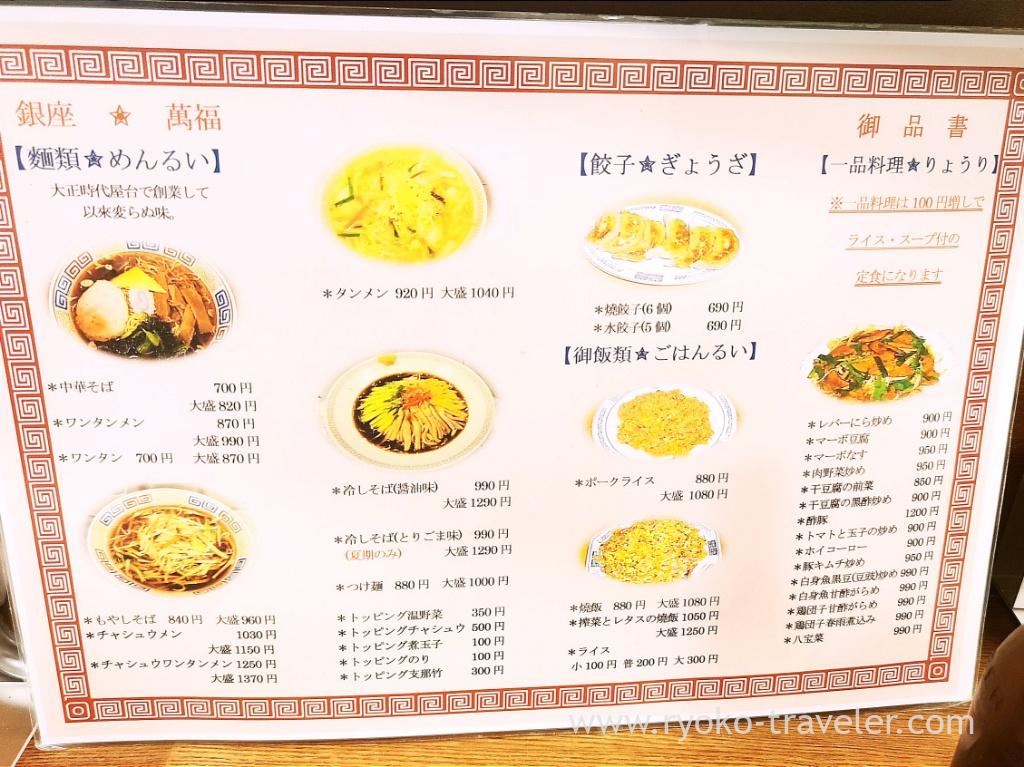 Rice and soup can be served with dishes with extra 100 yen.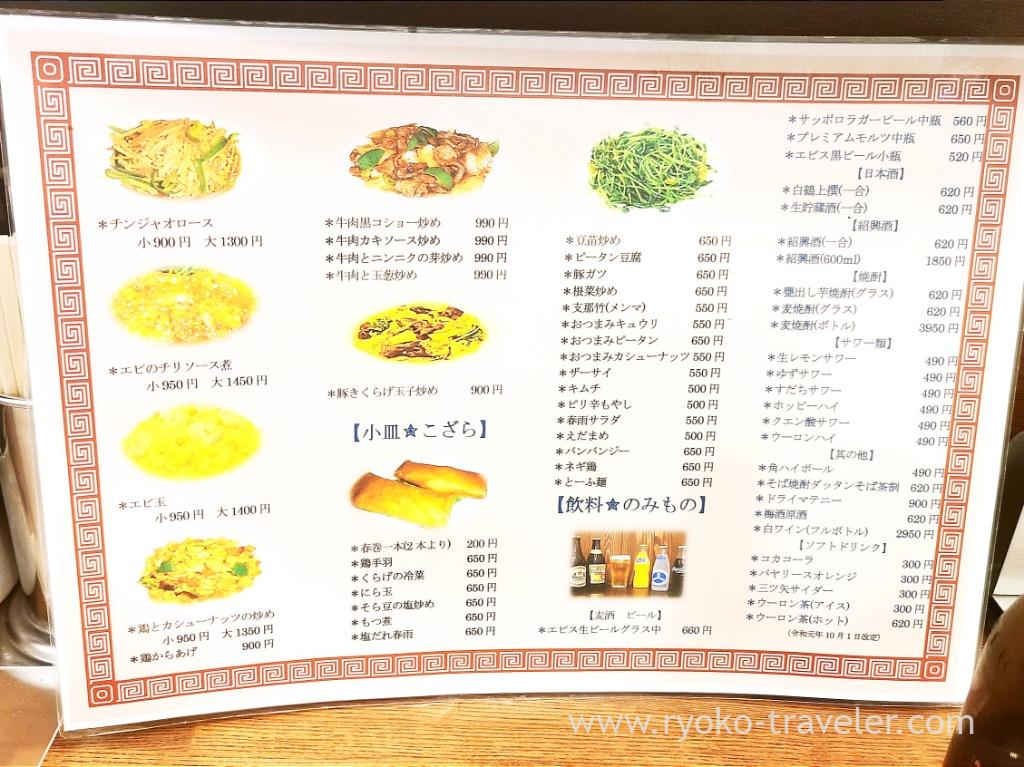 They have draft beer and some bottled beer. I ordered bottled Premium Yebisu staut. This is a small bottle. It's just for me with ramen.
And I ate wonton noodles. The soup had soup stock of dried bonito. It's simple soy sauce soup. Simply good. It's familiar tastes for me. I used to eat such a simple soy sauce ramen when I was a child. Unexpectedly it had much oil. So, it had rich texture.
It had spinach, menma (bamboo shoot), naruto, one slice of roast pork, triangle-shaped fried egg, and wonton.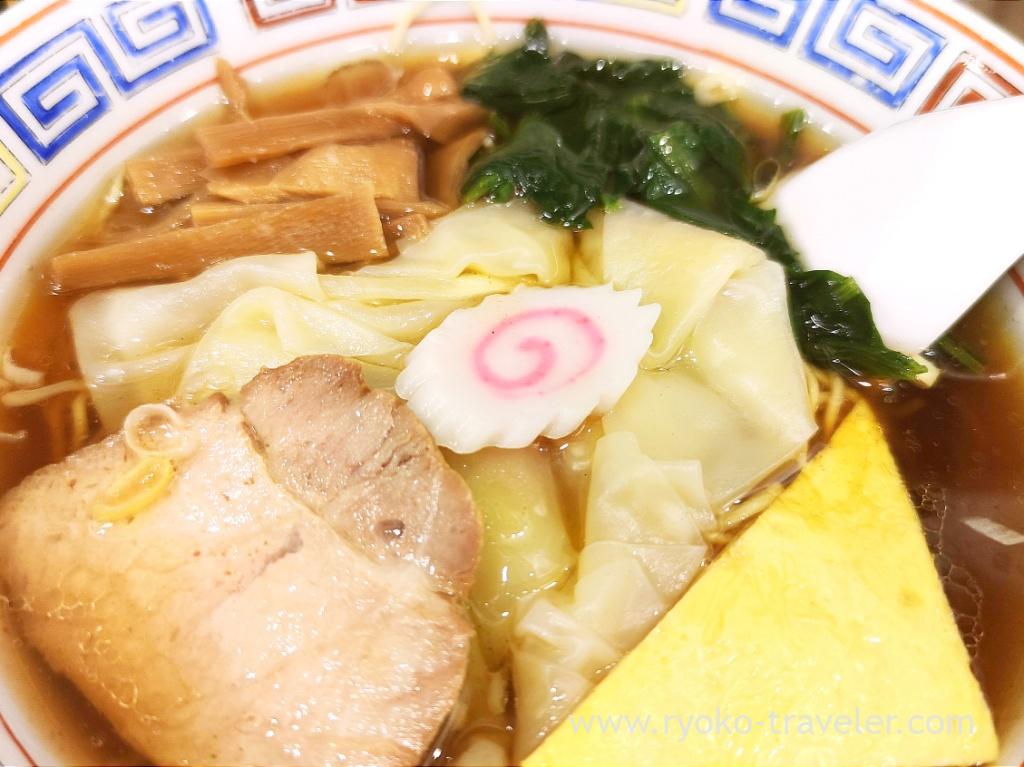 The noodle was narrow. I think simple soy sauce soup go with such a narrow noodles ! The wontons didn't have much fillings. But this smooth skin is my tastes. I heard they don't change their recipe a lot from their start.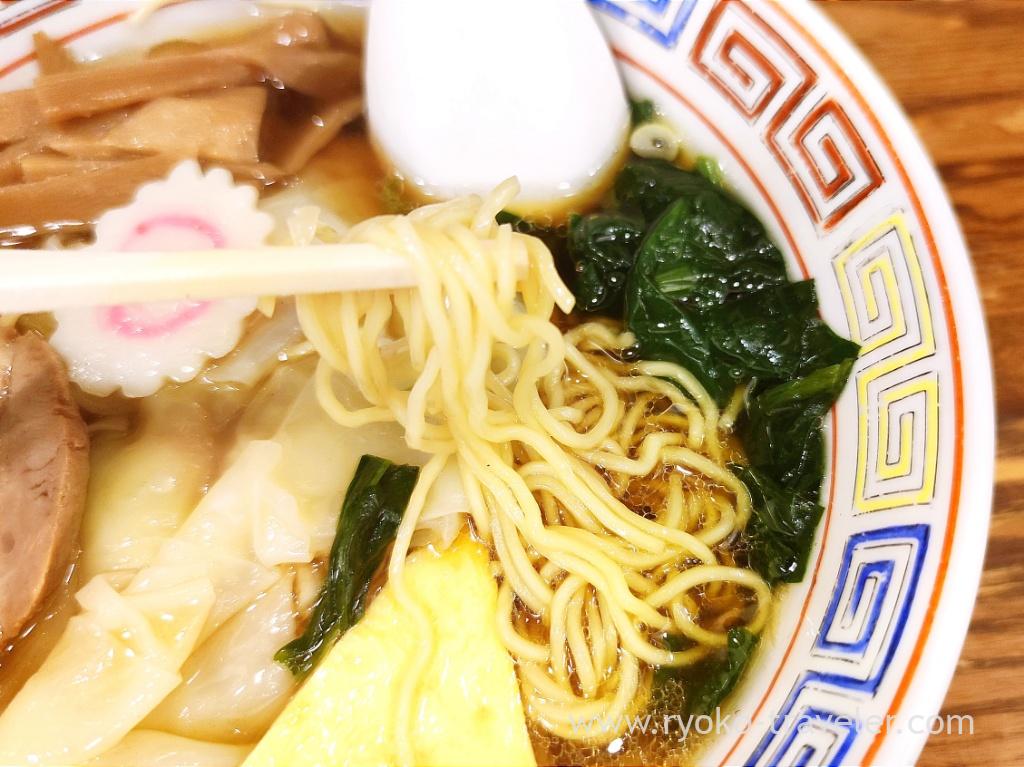 I think they are precious shop because we can feel the history of Ginza.

About

Name Manpuku (萬福)
Open Lunch, Dinner
Reservation Available for dinner time only
Credit card Available for dinner time only

Google Map