When I visited Hualien, I found an unfamiliar drink shop. The shop's name is KEBUKE (可不可熟成紅茶). So, I googled it and learned they're born in 2008 in Taichung. And they are now expanding all over in Taiwan. And now there are so many branches in Taipei. Contrary to them, branches of 50 LAN (50嵐) close one after another… I can't catch up with the flow of time…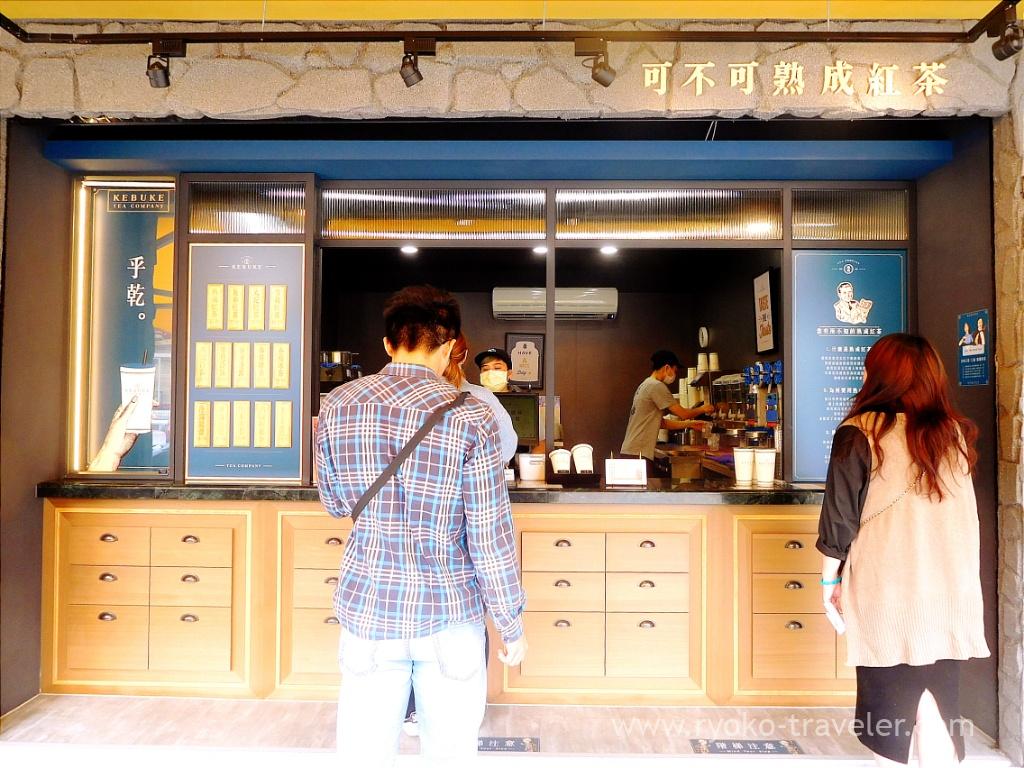 Truthfully speaking, I went out of the hotel to get boba tea at another shop, they attracted me, so I tried. Many people visited one after another and they have novel atmosphere as Taiwanese drink shop. They make "K" with tea cans and it made me feel luxury atmosphere.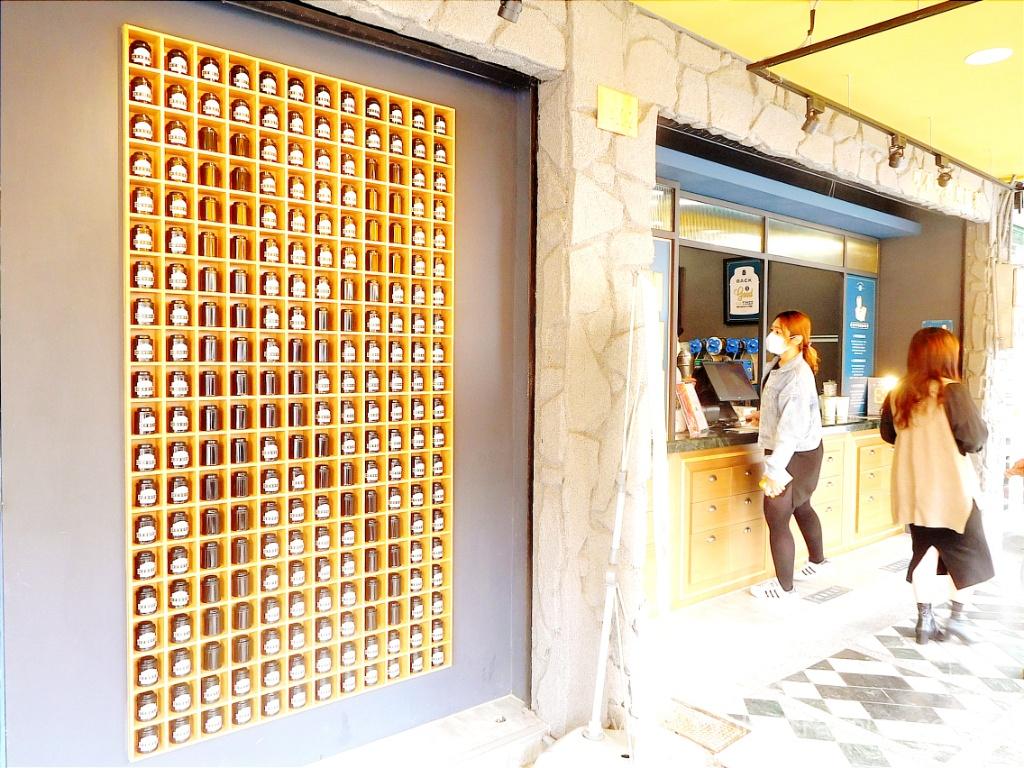 There are two branches in Hualien. I visited a branch along Zhongshan road.

They have only 15 drinks. They don't have much drinks compared with another drink shop like 50 LAN and Coco. So, I felt they have strong proud of their tea. 熟成 means "aged tea". They have two types of tea. 熟成紅茶 (aged tea / signature black tea) having strong flavor and 麗春紅茶 (black tea) having light tastes. And another they have green tea and wax gourd tea (winter watermelon tea). Though they don't speak both Japanese and English language, the menu have Japanese and English words, so I could order with no difficulty 🙂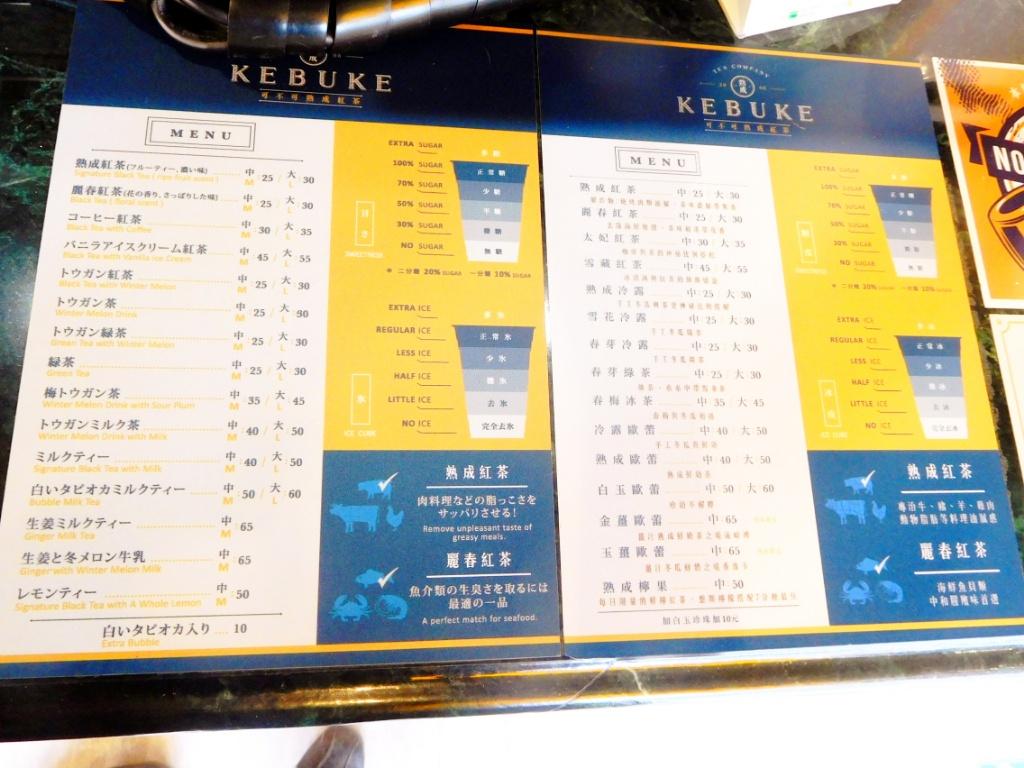 By the way, they have boba, too. But their boba isn't black. White boba. They have bubble milk tea (白玉歐蕾) with 50 TWD. And we can add white boba with 10 TWD to another drinks.
And we can adjust sweetness and ice
🔴Sweetness – 100% ,70%, 50%, 30%, 20%, 10%, no sugar
🔴Ice – extra, regular, less, half, little, no ice
Though white boba attracted me, I ordered Signature black tea without boba because I wanted to try their signature tea.
Large have about 700 cc. I chose 50% sweetness and half of ice. I always order my drinks with less sugar (about 20% of sweetness) in Taiwan because Taiwanese drinks have much sugar, but they are proud of the quality of their tea leaves and I thought they don't serve it with much sugar. That's right. 50% of sweetness was enough for me at this shop.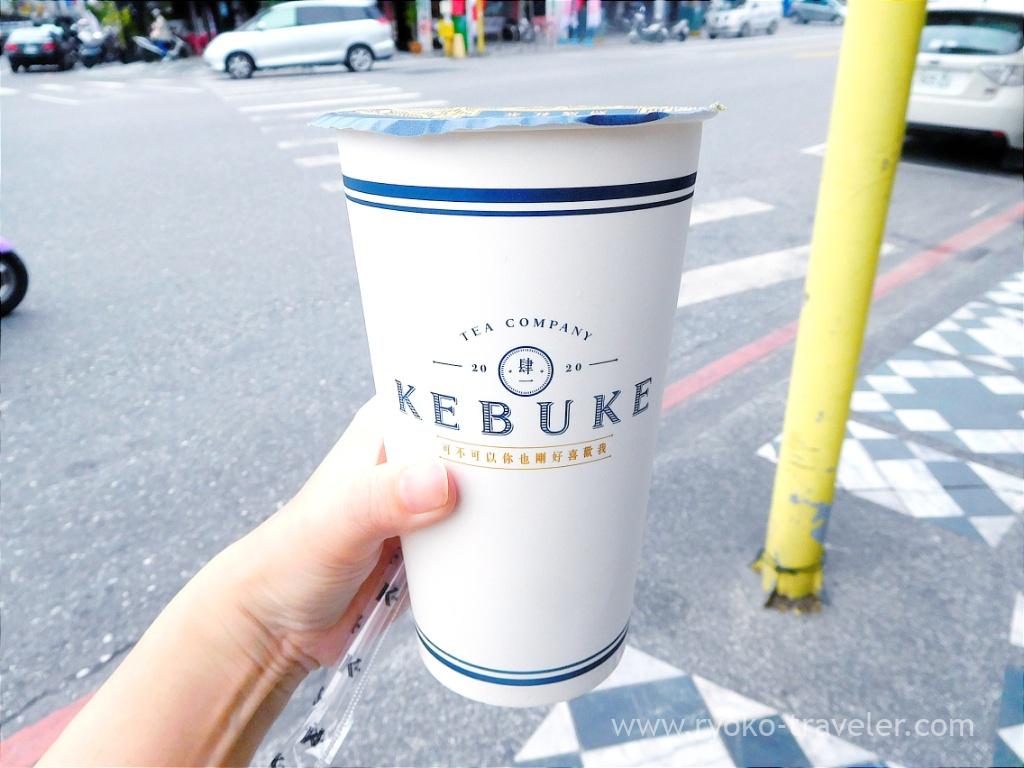 Certainly the flavor of tea was stronger than another Taiwanese drink shops. But I felt it didn't have abundant flavor of tea leaves. It's light. I think the flavor is similar to Afternoon tea black produced by Kirin. It's more fruity than Afternoon tea. So, it's familiar tastes for me Japanese.