We heard that there is a restaurant that serve branded meats tonkatsu near Kanamachi station. The restaurant's name is Katsu (喝). We wanted to eat Iberico pork tonkatsu !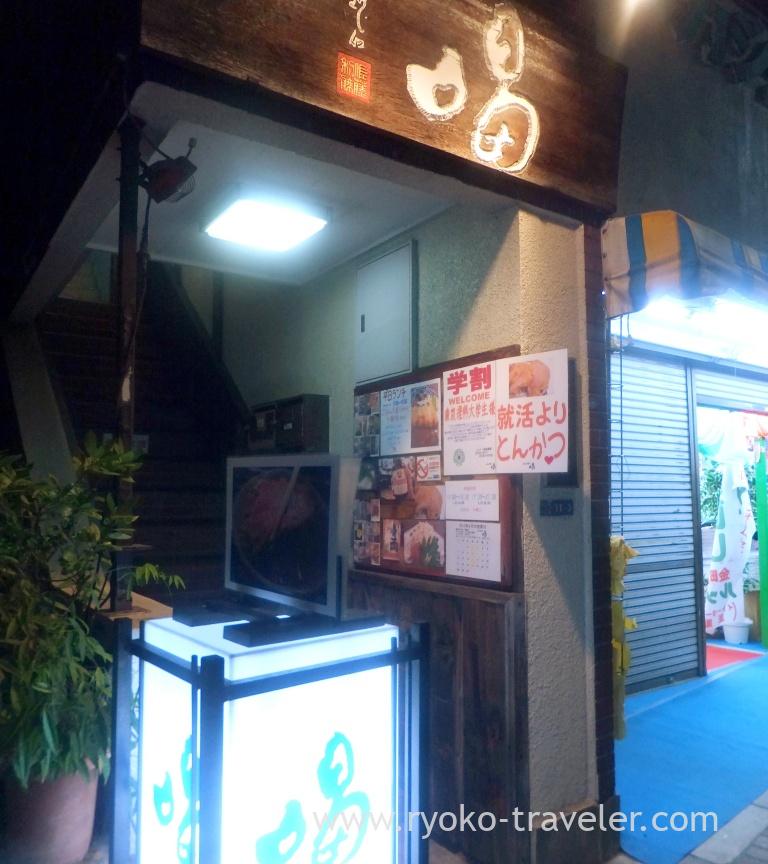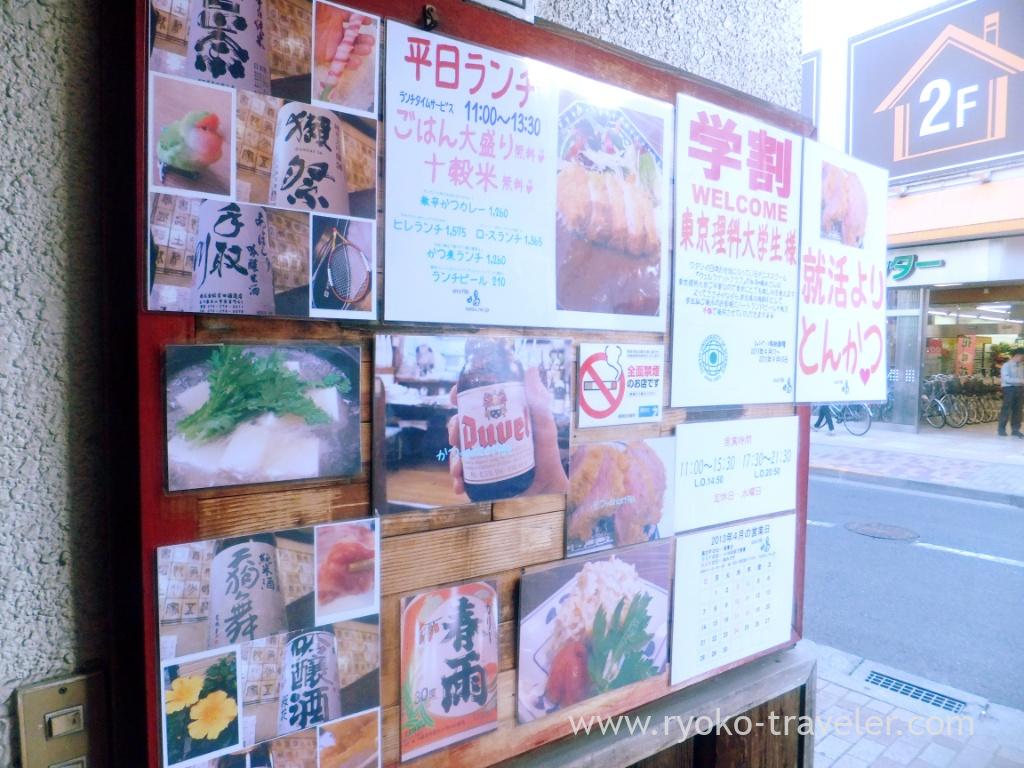 Menus.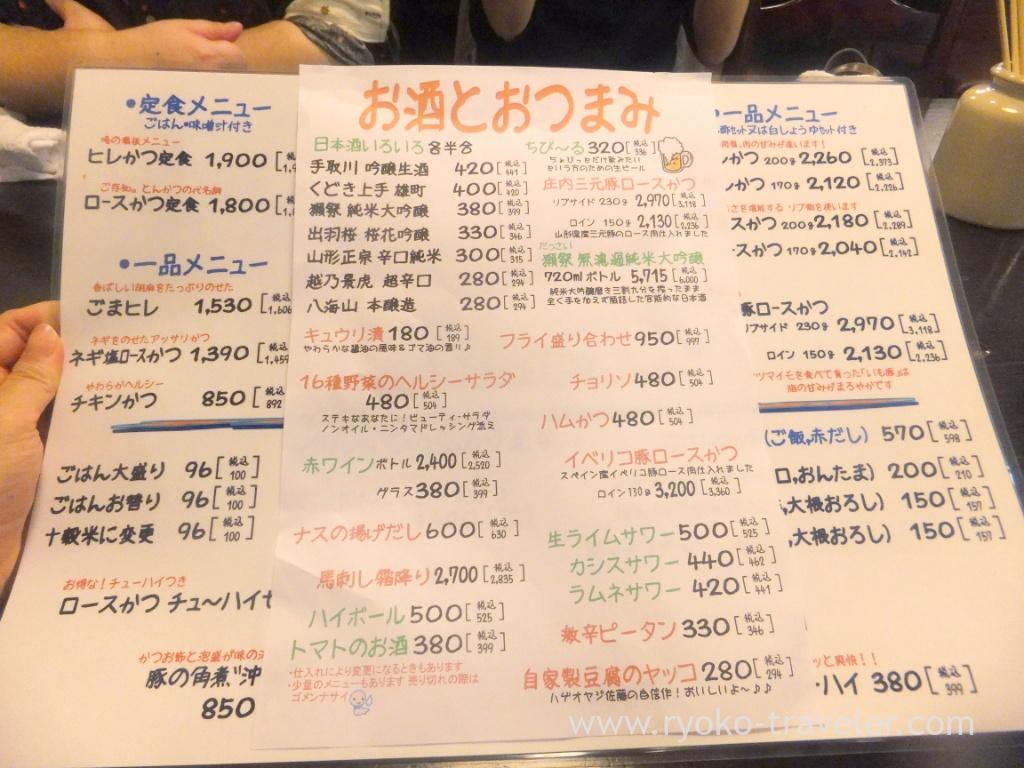 To our great, great disappointed, they didn't have iberico pork that day. And another, the restaurant serve some branded pork meats, but almost all branded pork meats wasn't there. There was only one portion of loin of Sangenton pork tonkatsu. We were disappointed, but we pulled ourseves together and the tonkatsu party started.
Otoshi. Kimchi, pickled cucumber and smoked cheese.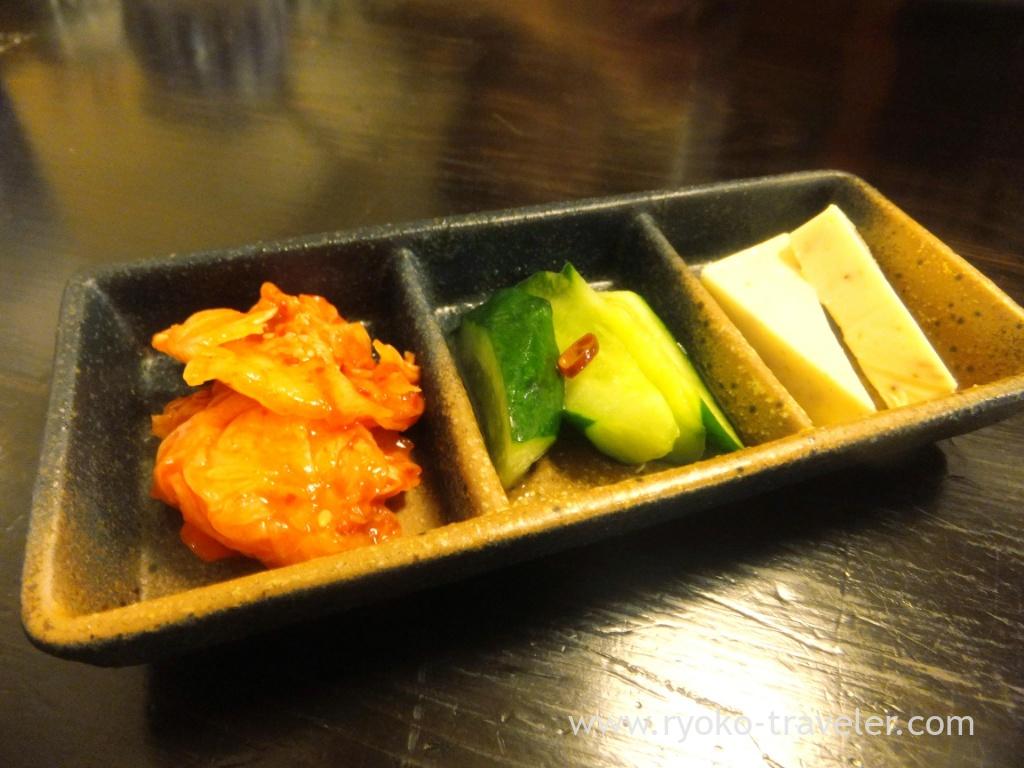 Salads. 16 kinds of vegetable healthy salads. The vegetables weren't fresh. But the dressing was good 🙂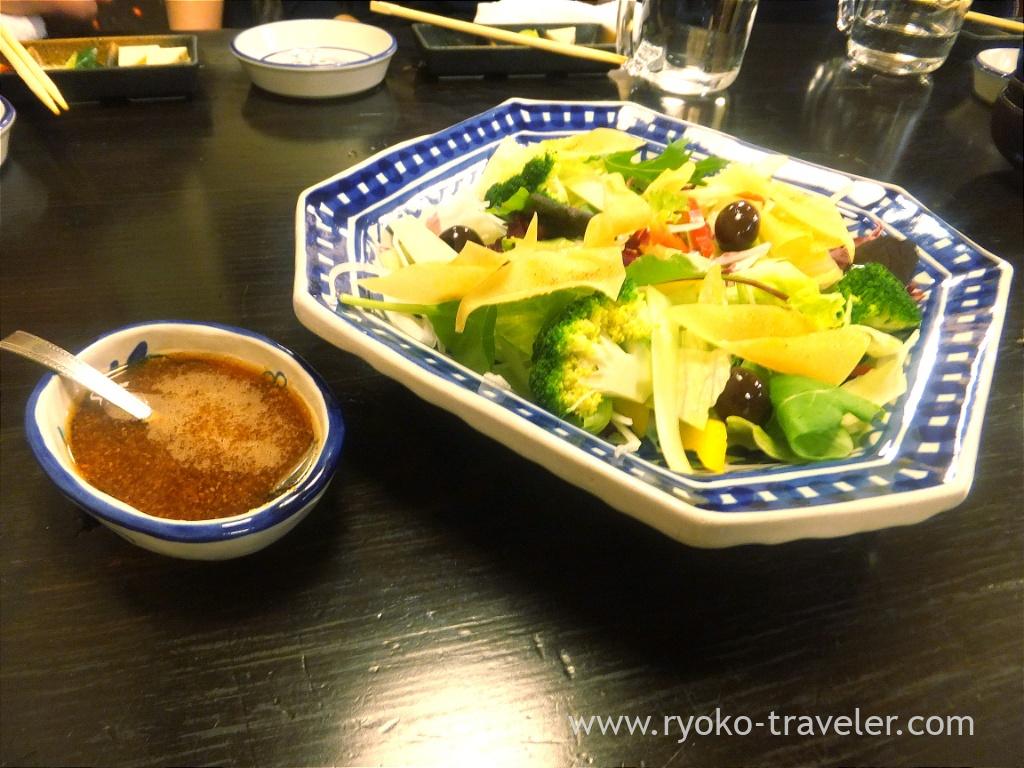 Pickled cucumber. Well, it was served as otoshi at first. But it had refreshing tastes and good at a intervals of tonkatsu.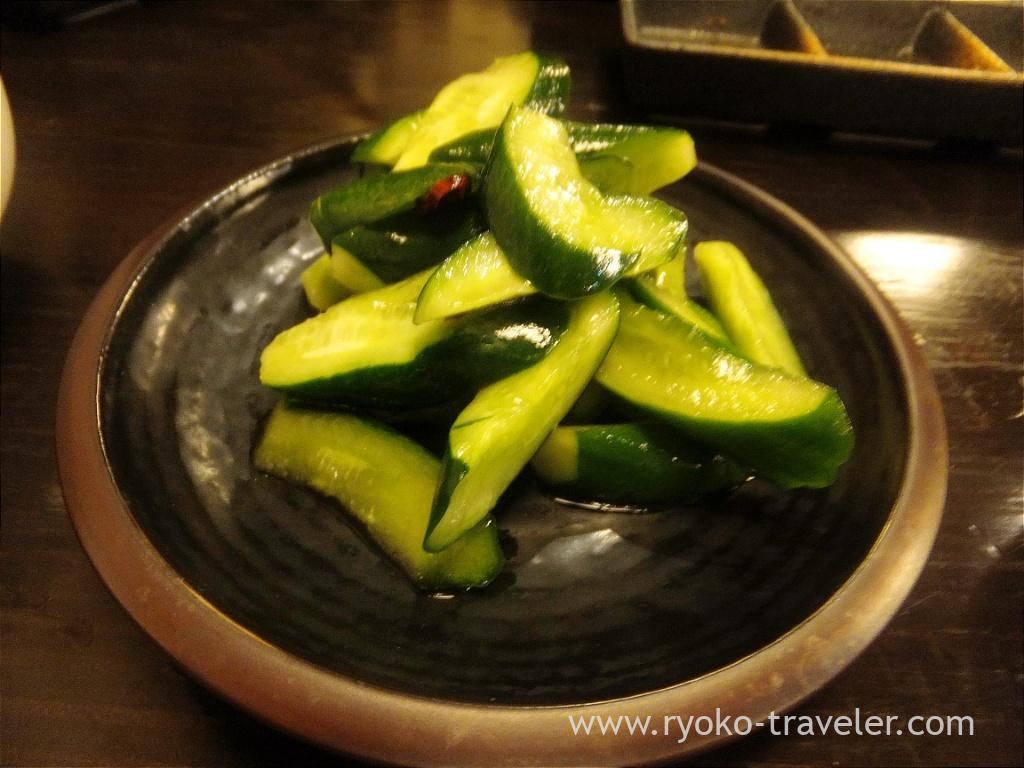 Deep fried eggplants into the boiling soup. It's oily…
Super spicy century egg. As its name, it's so spicy. And as you see, it had much chili pepper.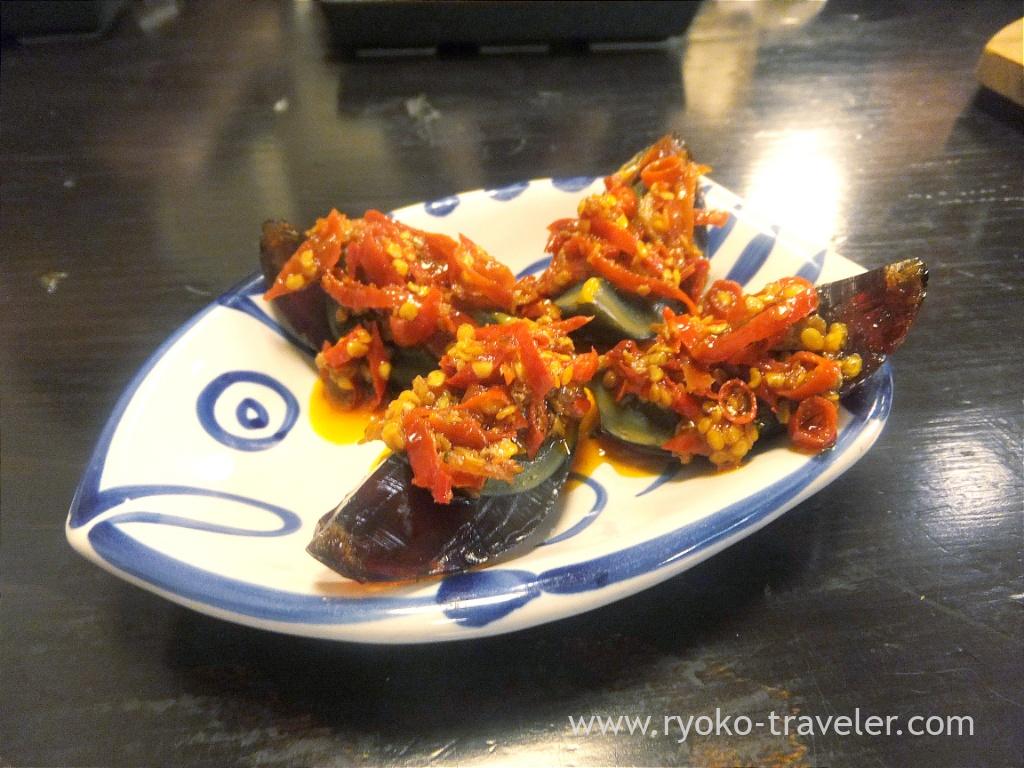 Assorted fry. White meat fish, scallop and so on.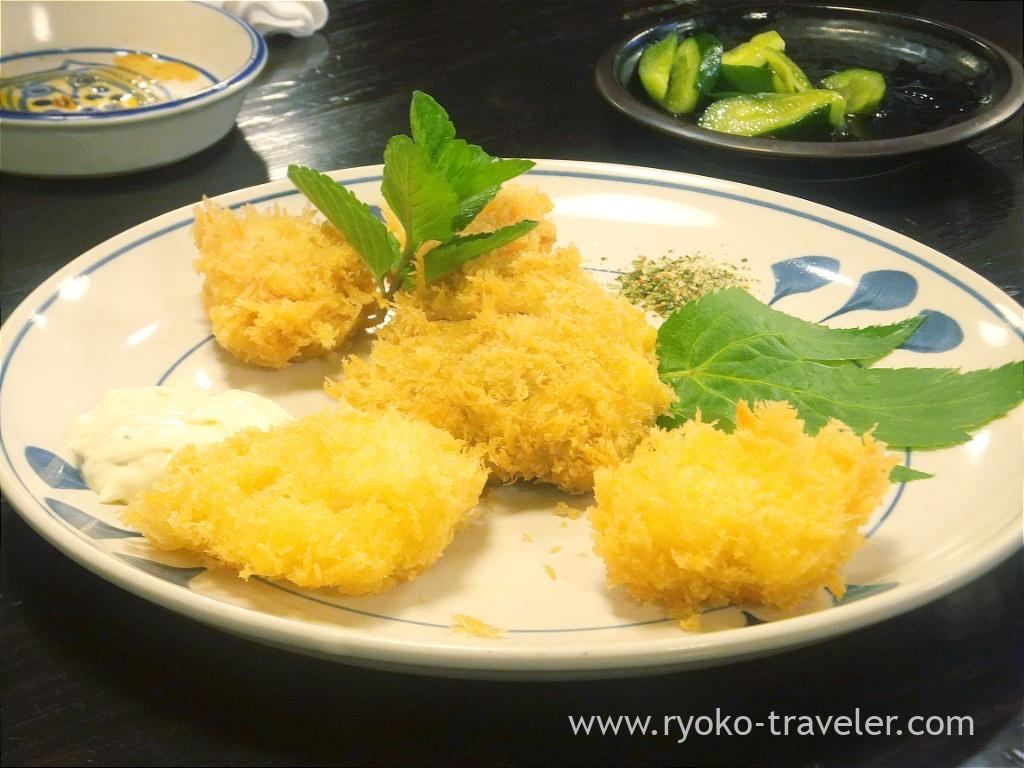 And then the chef prepare out tonkatsu. It is for tonkatsu. White soy sauce, grated daikon radish and ginger.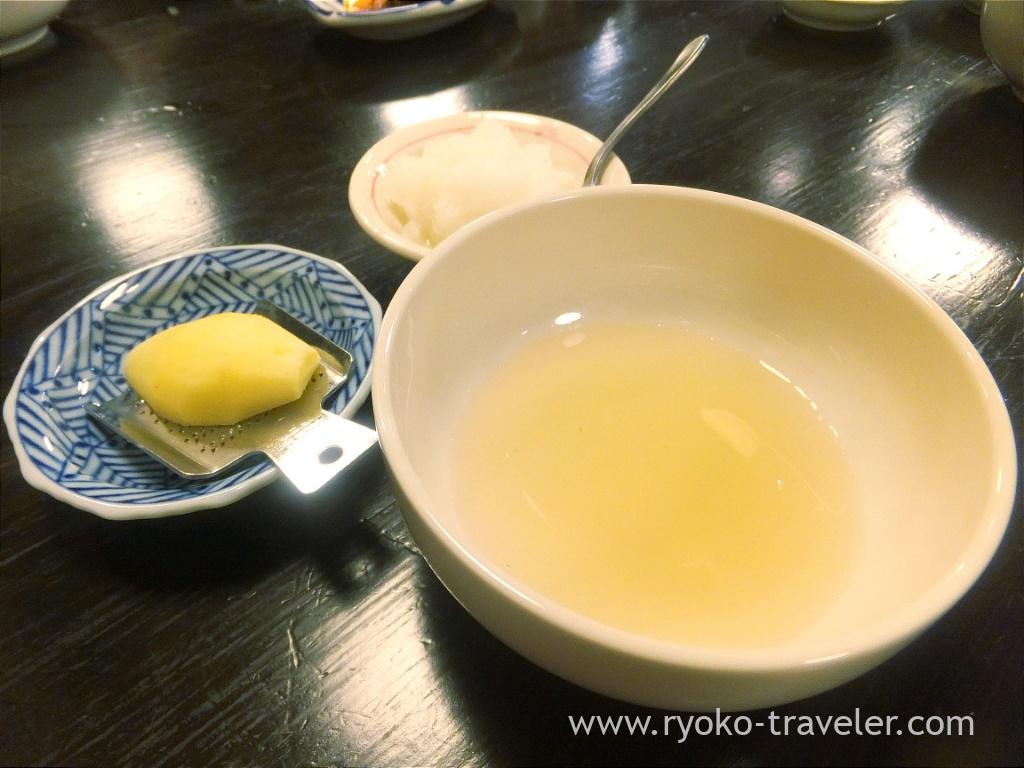 Rice set have rice and red miso soup
We ate about six tonkatsu dishes.
Special loin tonkatsu (特ロースとんかつ, 2180 yen)
Loin of Berkshire pig from USA (アメリカ産黒豚とんかつロイン, 1680 yen)
Loin of Sangento pork tonkatsu (庄内三元豚ロースかつ, 2970 yen)
Special fillet tonkatsu (特ヒレカツ, 2260 yen)
and so on.
But I like Special fillet tonkatsu best. Next, Sangenton pork tonkatsu.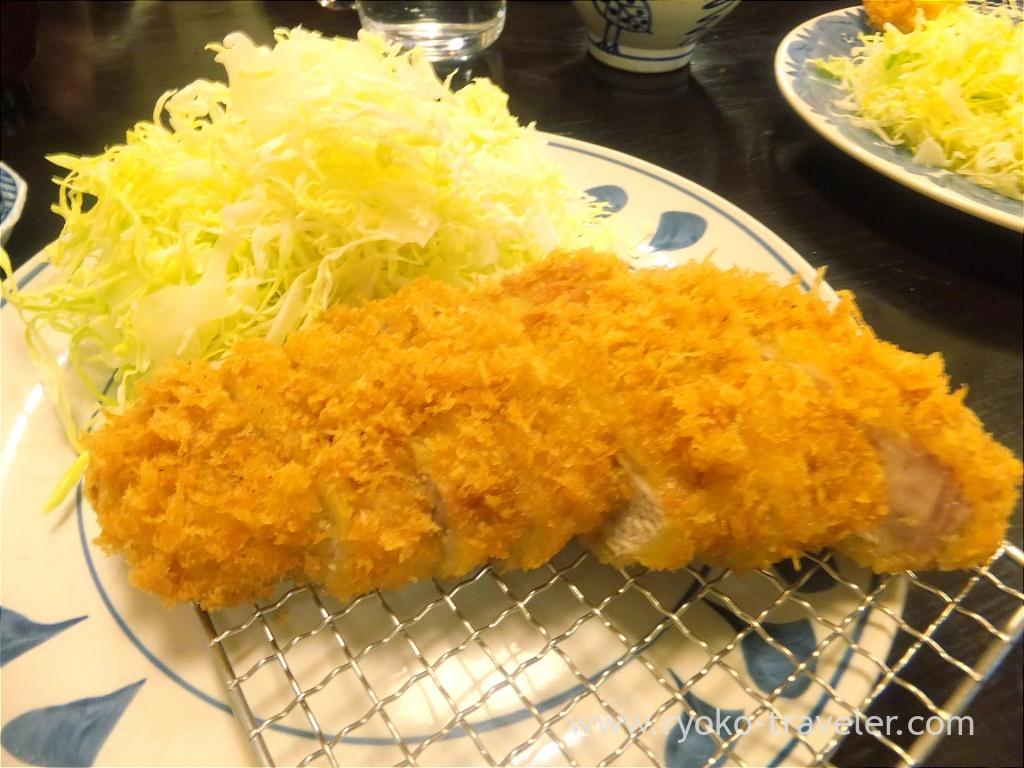 I took all kinds of tonkatsu picture, but every pictures looked same, so I uploaded only this picture.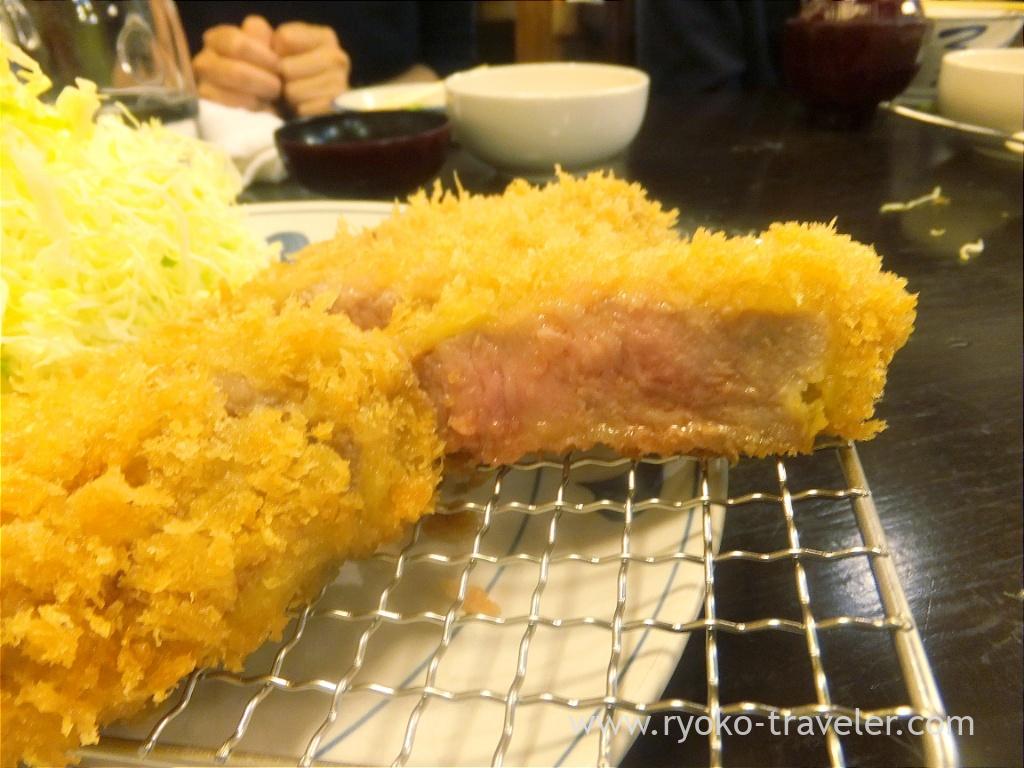 And section of the tonkatsu. Everything was fatty. But good. I do want to eat Iberiko tonkatsu next time !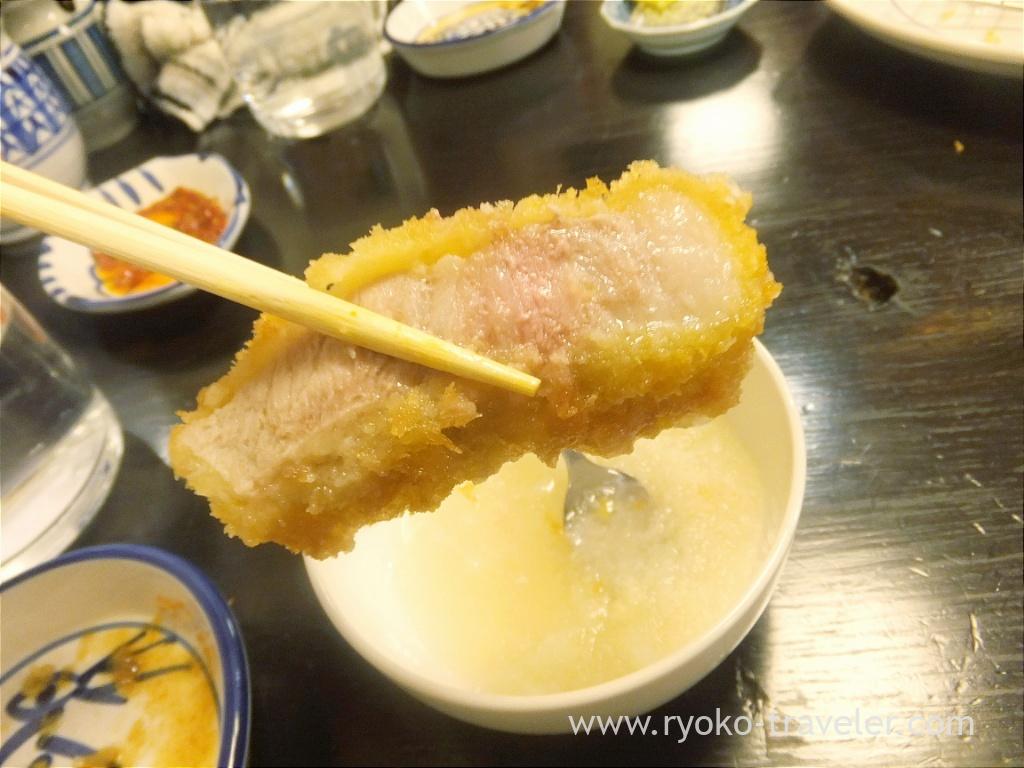 About

Name Katsu (喝)
Open Lunch, Dinner
Reservation Available for dinner time only
Credit card Unavailable
URL Website

Google Map