When I visit Sendai, I want to eat beef tongue without fail. Speaking of beef tongue in Sendai, you imagine grilled thick sliced beef tongue. Of course, it's awesome, I also want to eat tataki ! So, I visited Gyutan Kaku (牛たん料理 閣) that serve not only grilled beef tongue but also tataki. They don't accept reservation. So I visited there after live at Xebio Arena Sendai.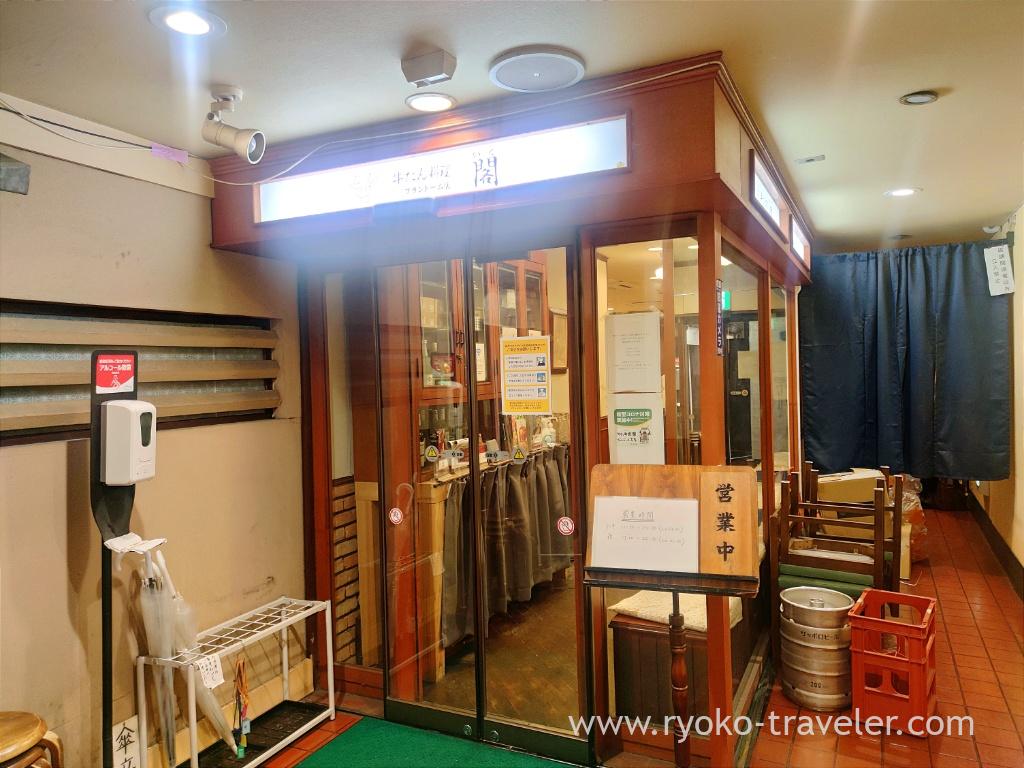 They have started their business in 1988. They have some branches and I visited Vlandome head shop. I got to there one hour after the opening time, and there were already about 10 people waiting. I waited for one hour. They have 40 seats. Tatami, counter seats and tables.
I forgot to take the photo of menu. So, visit their website to know their menu. Almost all people order grilled beef tongue set (4 pieces , 2280 yen). They have a variety of drinks. They don't require otoshi fee if you order beef tongue set only. But if you order another dishes and drinks, they require otoshi fee (418 yen).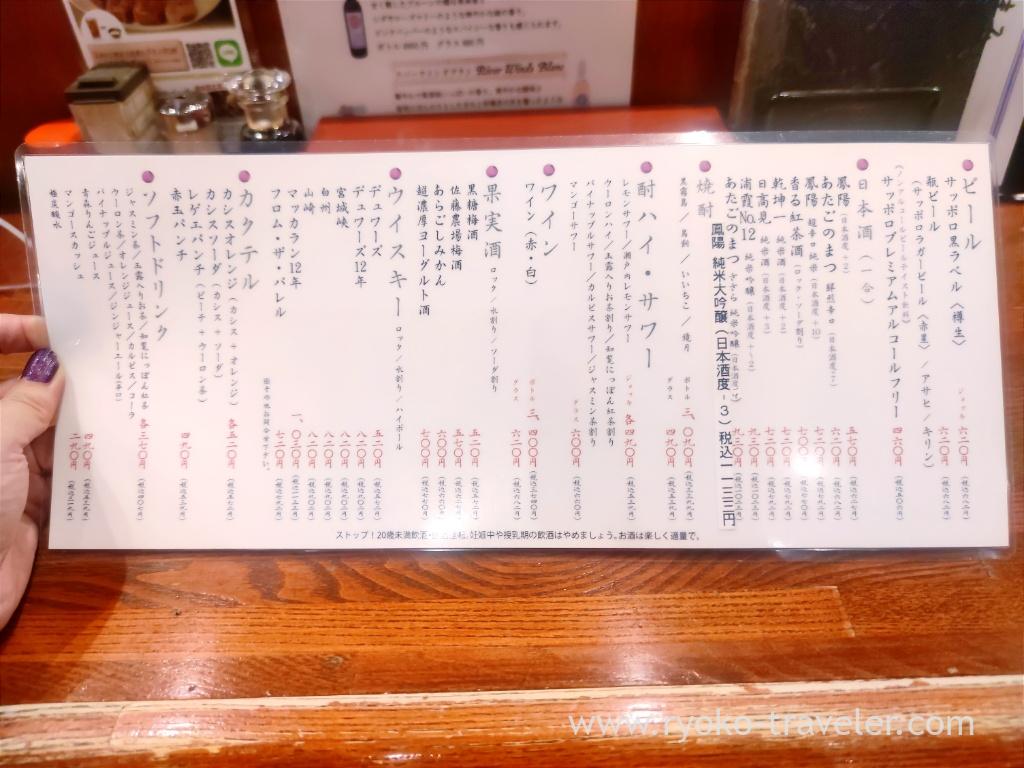 But simmered beef tongue (as otoshi) is really soft and good.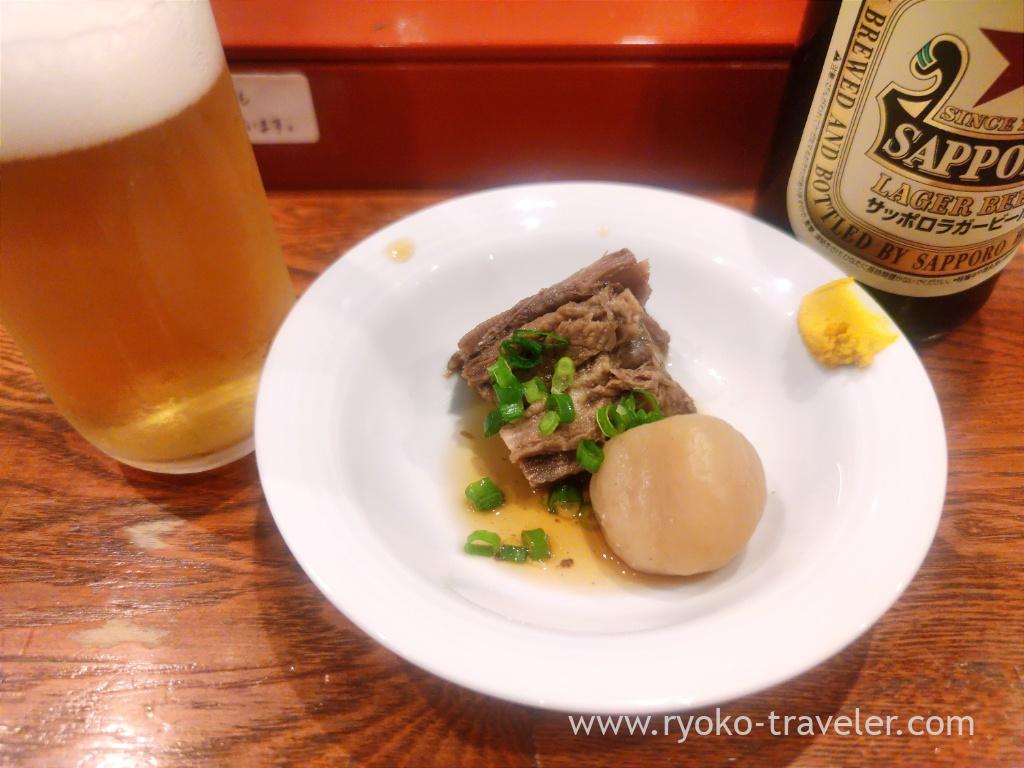 Because I went to there by myself, I gave up to order both grilled beef tongue and tataki. SO, I just ordered tataki (たんタタキ, 3080 yen). Sliced beef tongue was dished up tidy. Its section is pink. It had much shredded onion and green onion. It had refreshing tastes.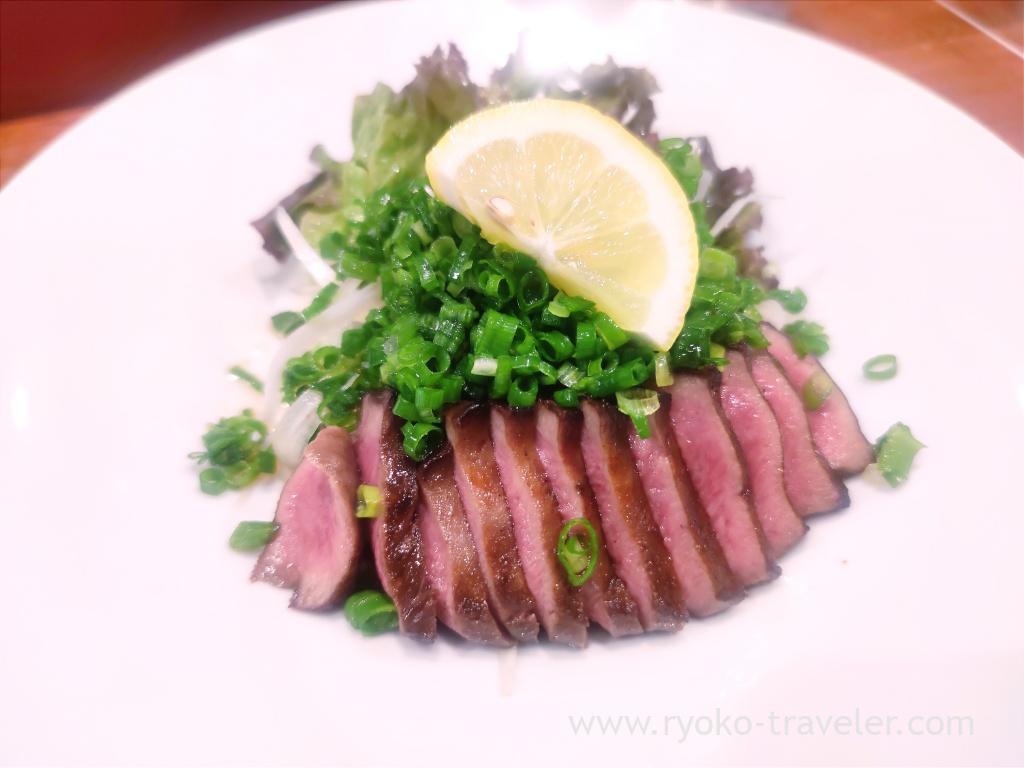 Those slices are thick. But it's soft ! It's drinkable ! And it had much meat juice. They have half size of tataki (2178 yen) on the menu. But one person need one dish ! Tataki is served at dinner time only.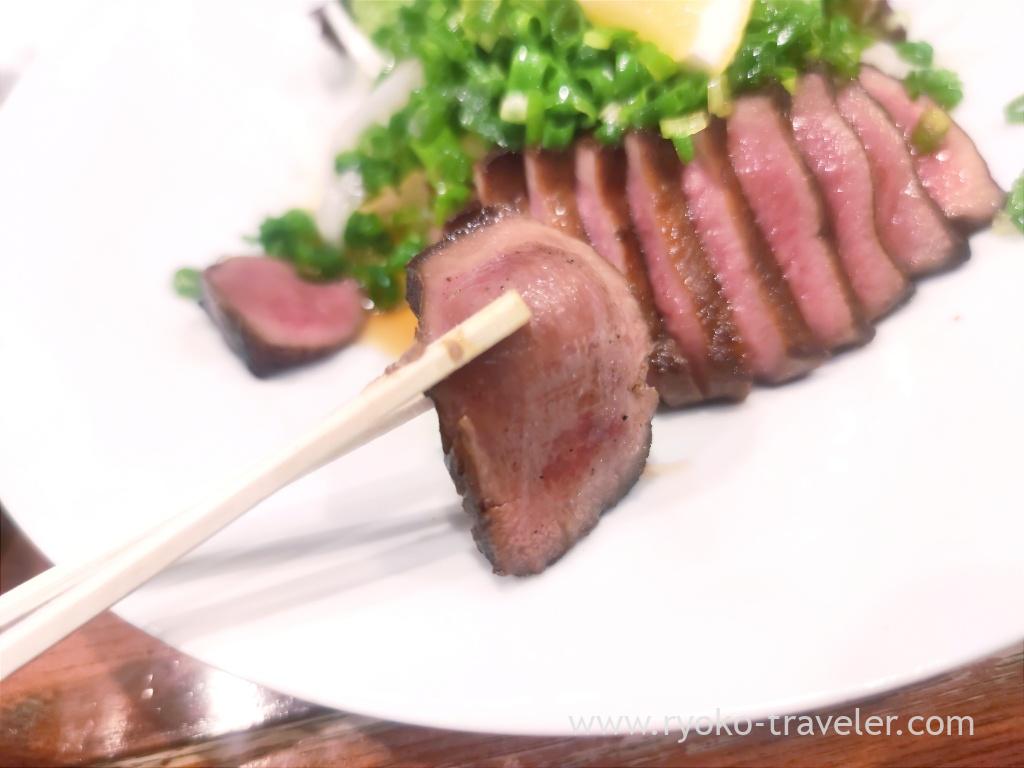 About

Name Kaku Vlandome (牛たん料理 閣 ぶらんどーむ本店)
Open Lunch, Dinner
Reservation Unavailable
Credit card Available
URL Website / Instagram / Twitter

Google Map