Speaking of breakfast in Nagoya, Konparu and KAKO is so popular. I had breakfast at KAKO coffeehouse (KAKO柳橋店) this time. I visited the Hanaguruma main shop at first, there were so many people waiting. So, I gave up and went toward this branch. It takes about 5 minutes walk between coffee house and Hanaguruma main shop.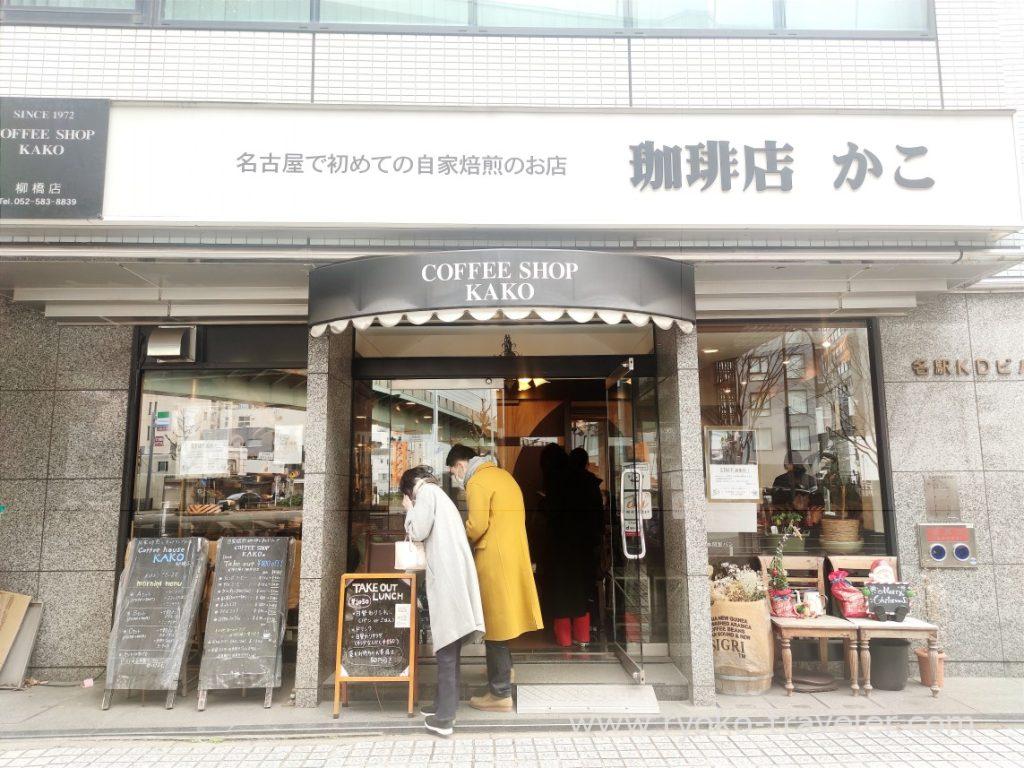 I heard this branch is the most wide in KAKO group. There're counter seats on the left. And legtandle tables are occupied in the house. And there's a round-shaped table at the back of the house and solo and couples share the table.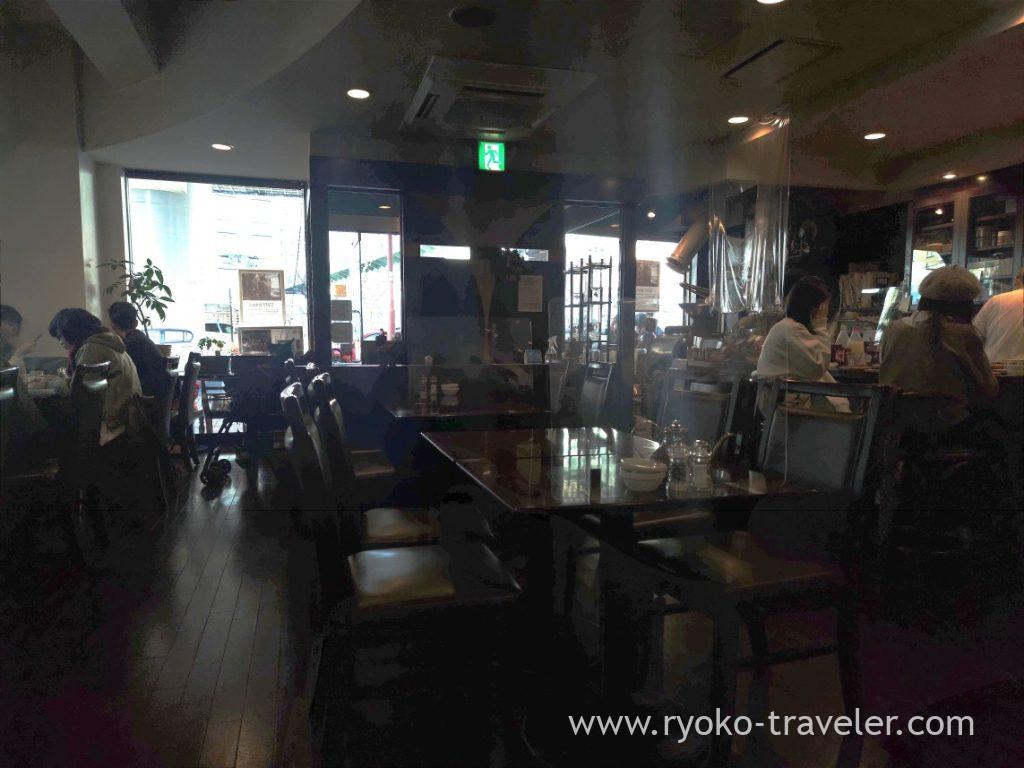 Breakfast menu is available until 10:30 a.m. From light set having one toast to hearty meal having sandwich with salads and egg. I forgot to take photo of drink menu. Blended coffee and iced coffee cost 550 yen.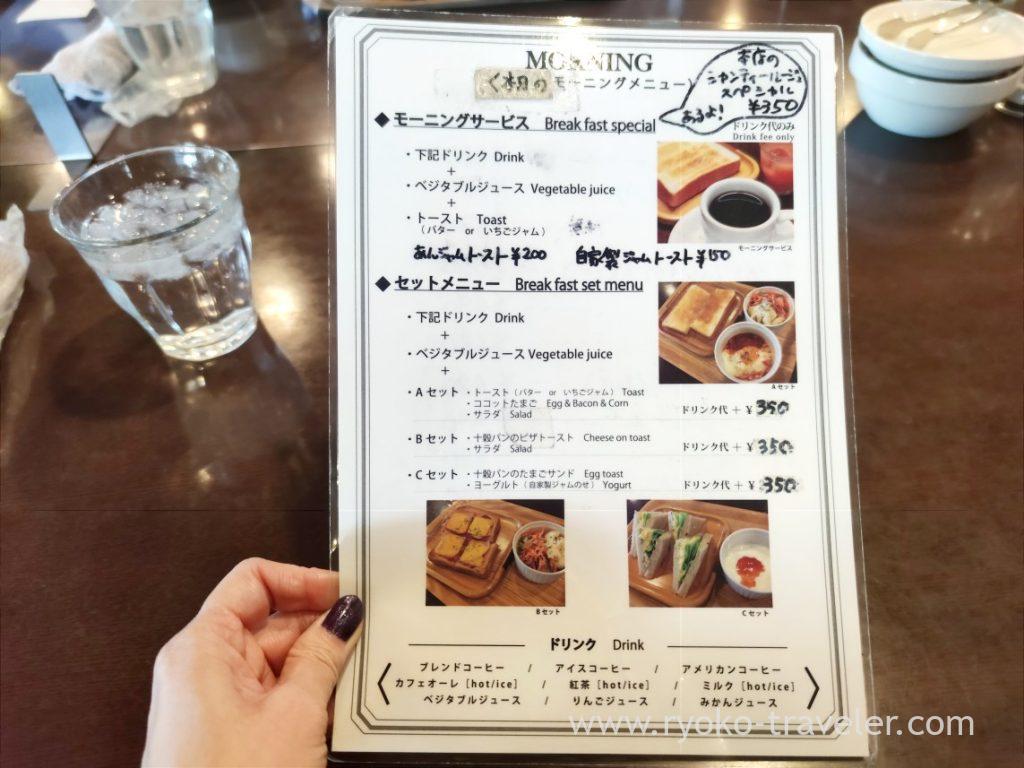 I ordered blended coffee plus anko jam toast. I thought my coffee is served soon because it was busy morning. But they prepared each coffee one by one after order. With vegetable juice. Coffee had refreshing tastes. It's mild.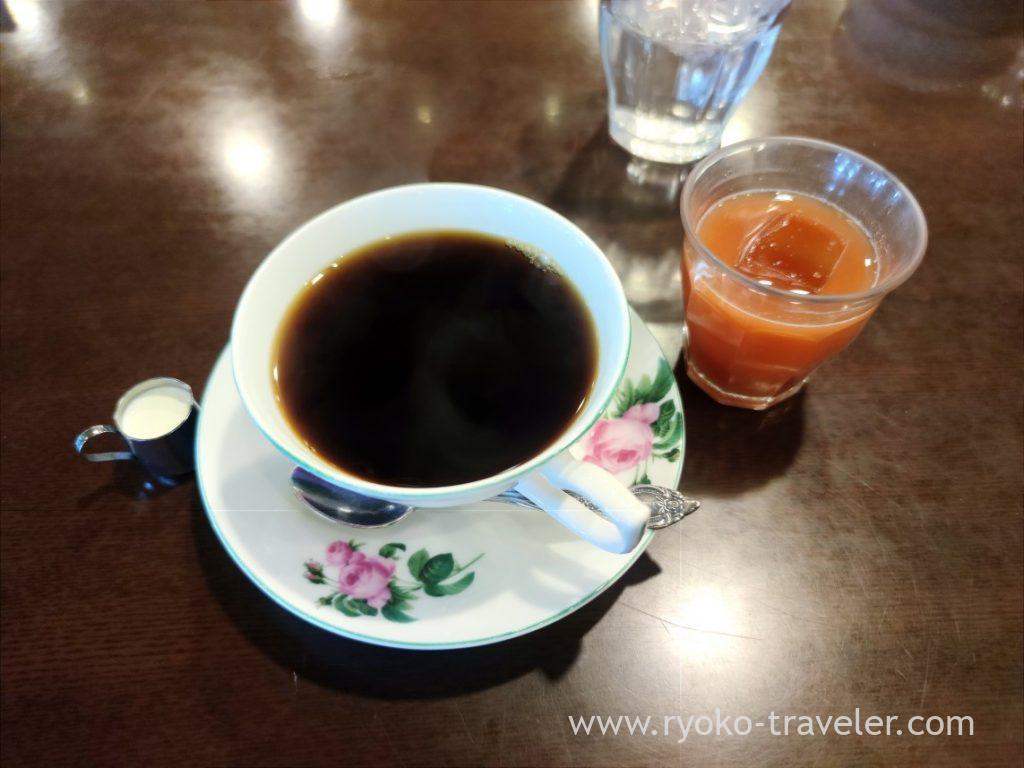 Anko jam toast. Yes. It's Nagoya's specialty. Ogura toast.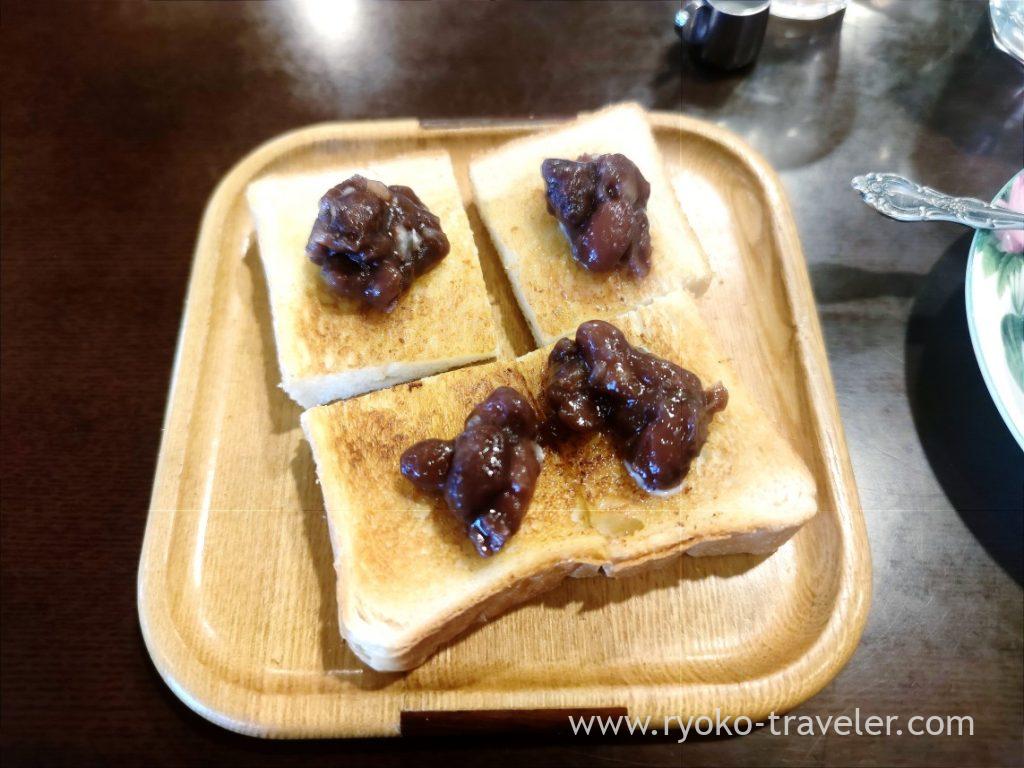 What do you think about anko jam for toast ? Sweet anko and salty butter is good friends.
About

Name KAKO Coffeehouse (KAKO柳橋店)
Open Breakfast through dinner
Reservation Unavailable
Credit card Unavailable

Google Map