Notice: Inoue is temporarily closed because of big fire.
(August 19, 2017)
---
I know most popular ramen shop in Tsukiji is Inoue (井上). They stand along Monzeki street. They are stand-up-eating shop. From this picture, left side is eating space and there are also eating space along the road.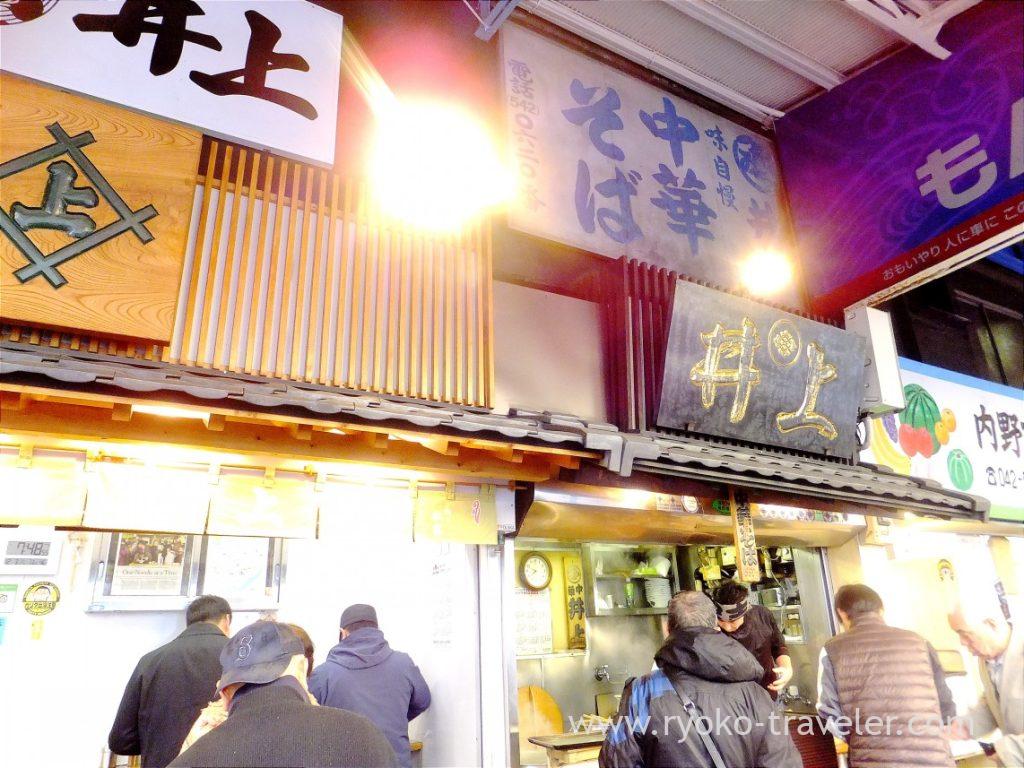 Inoue have only one menu. Just ramen.
So, I paid 850 yen and waited in front of table. After a few minutes, my ramen came.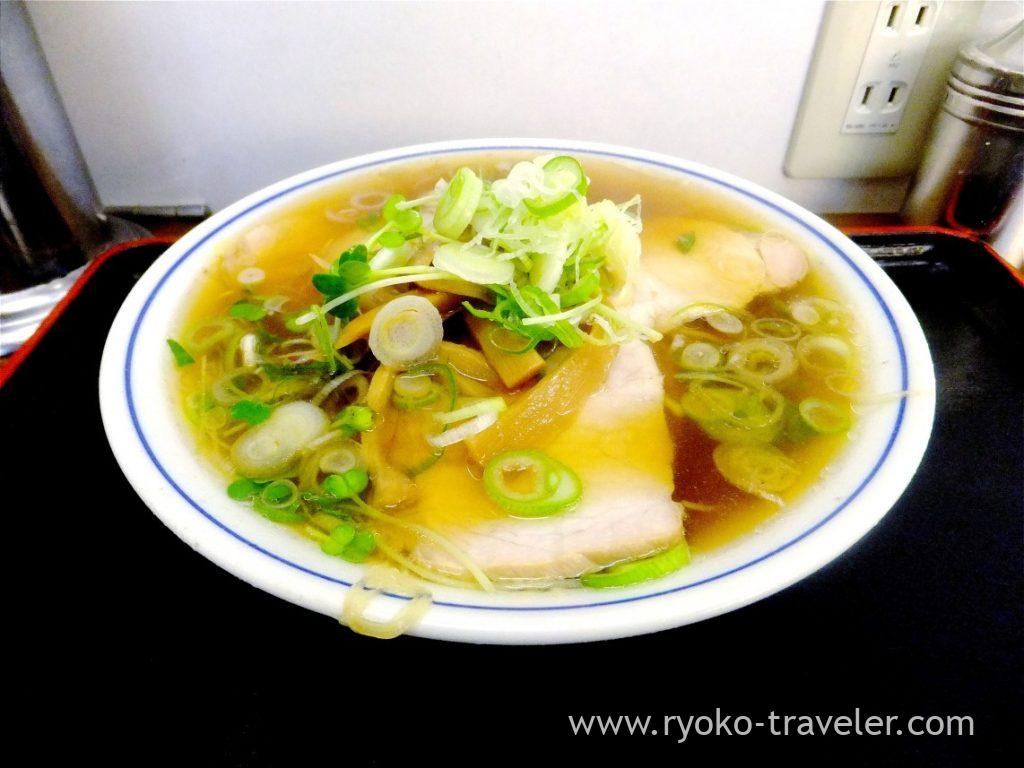 About six thinly slices of roasted pork in the bowl. And bamboo shoot, radish sprout and green onions. It was very simple soy sauce ramen. I like this curly noodles, but the soup was a little bit weak for me. Grated garlic and black pepper was prepared on the table, so I put them on the ramen.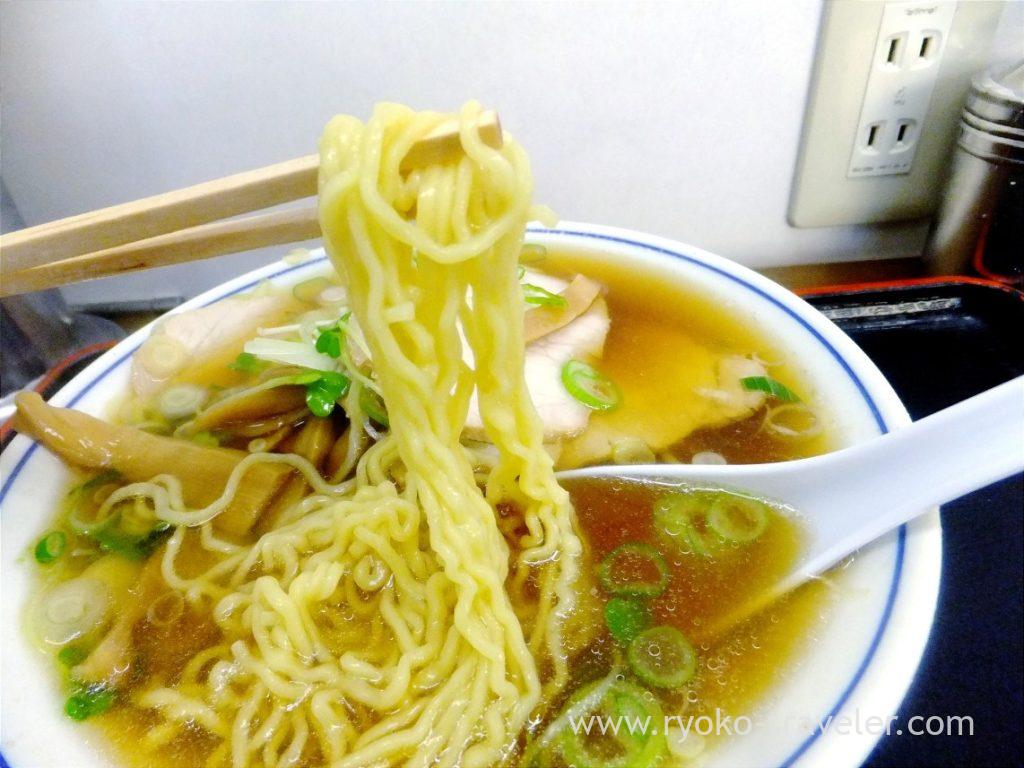 About

Name Inoue (井上)
Open Morning through noon
Reservation Unavailable
Credit card Unavailable

Google Map