I stayed in Hotel Monte Hermana Sendai (ホテルモンテエルマーナ仙台) during this trip in Sendai. They are in Motray Group. The pedestrian bridge connect between the hotel and JR Sendai station. I stayed in there without meals because I wanted to have breakfast outside.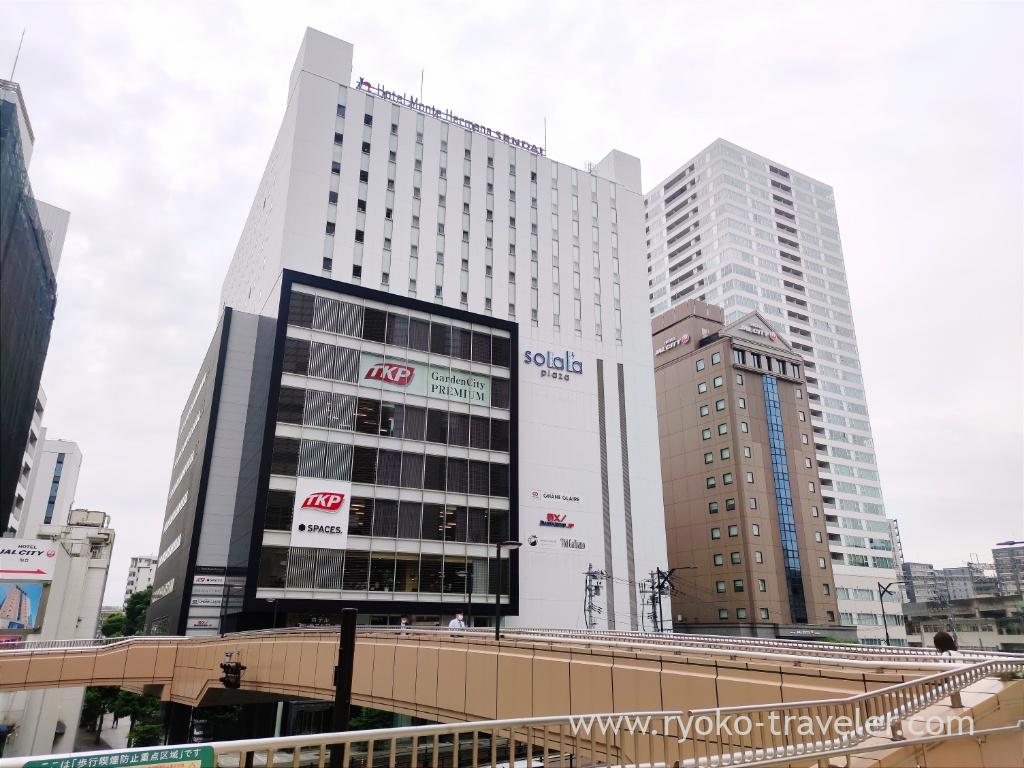 This entrance lead you to the front.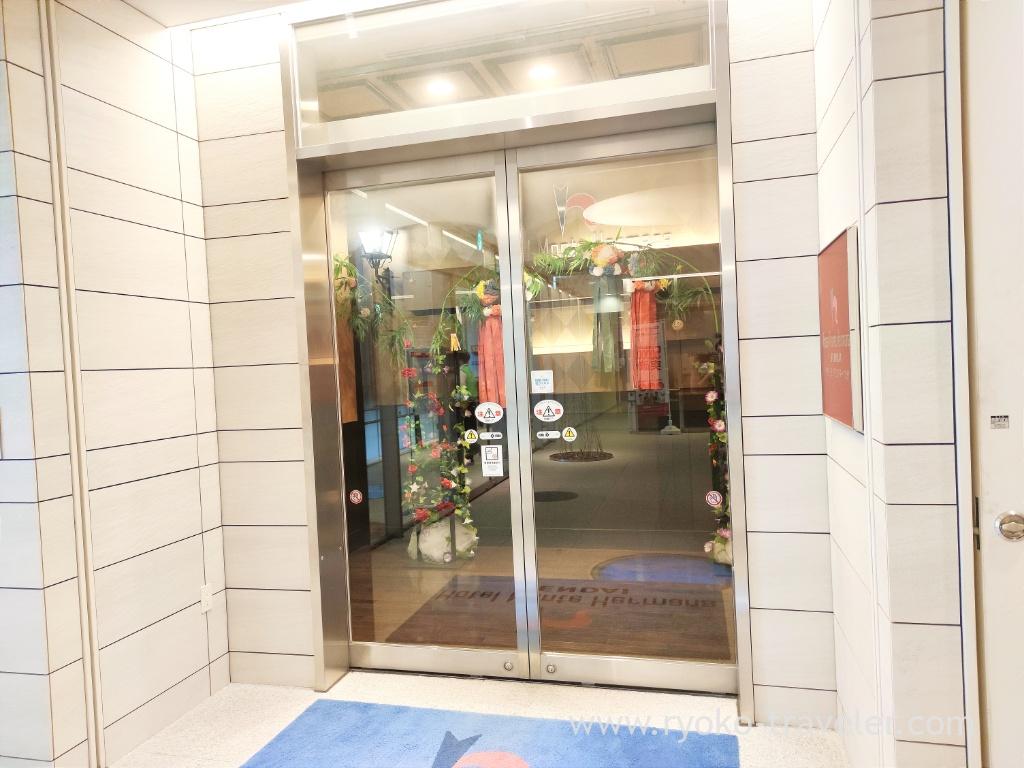 Elevators don't work without touch my key. And elevators stopped only my floor and public floor. And more, the door of room floor is locked and I had to touch my key. So, security is good.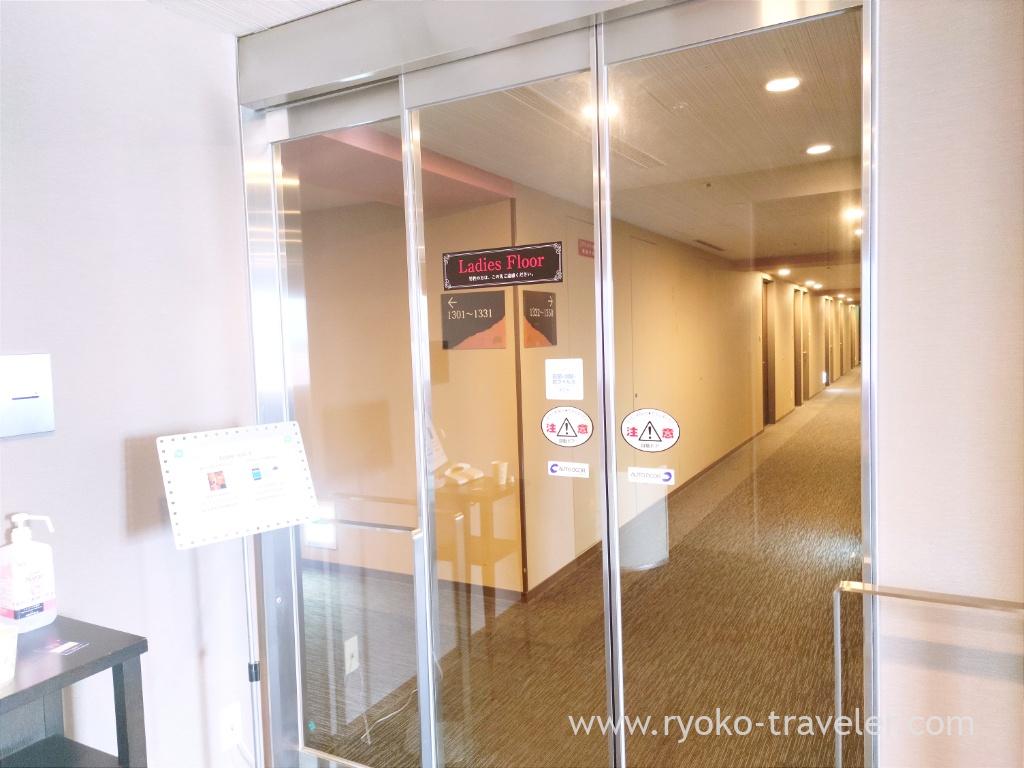 Welcome drink… There's a room in front of the front and I could use it until 10 p.m. There's coffee machine and tea bags. I could drink them with free of charge. Of course, taking them to my room was OK. Because the room is small, I rarely saw someone drinking in the room.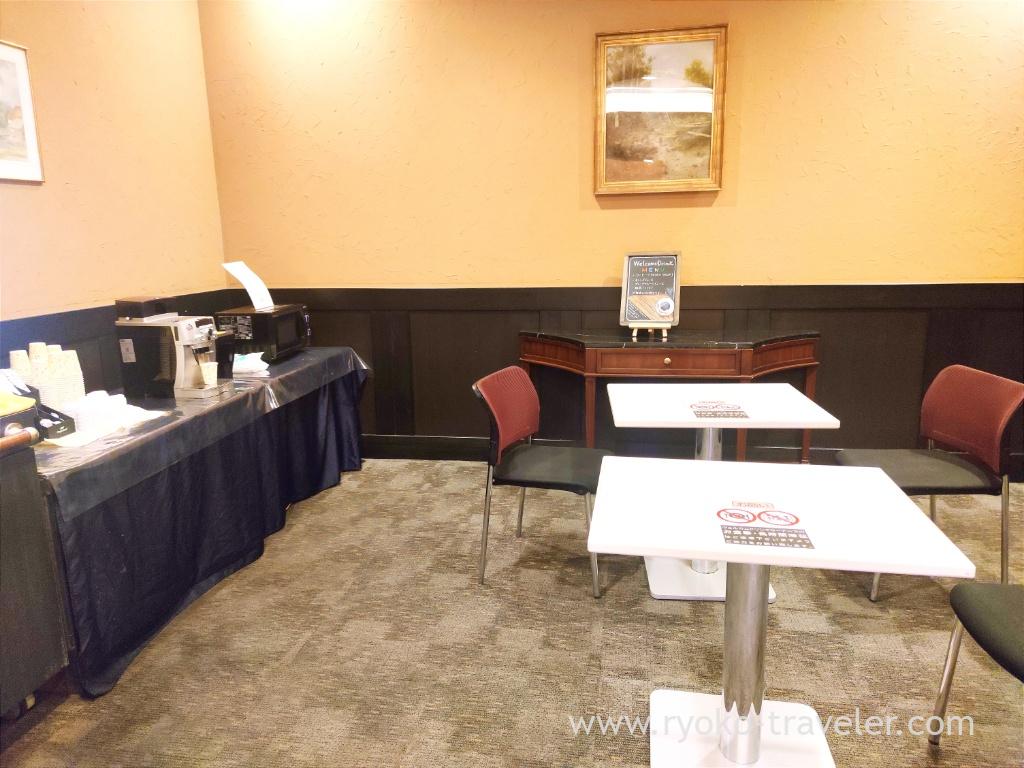 Microwave is there, too.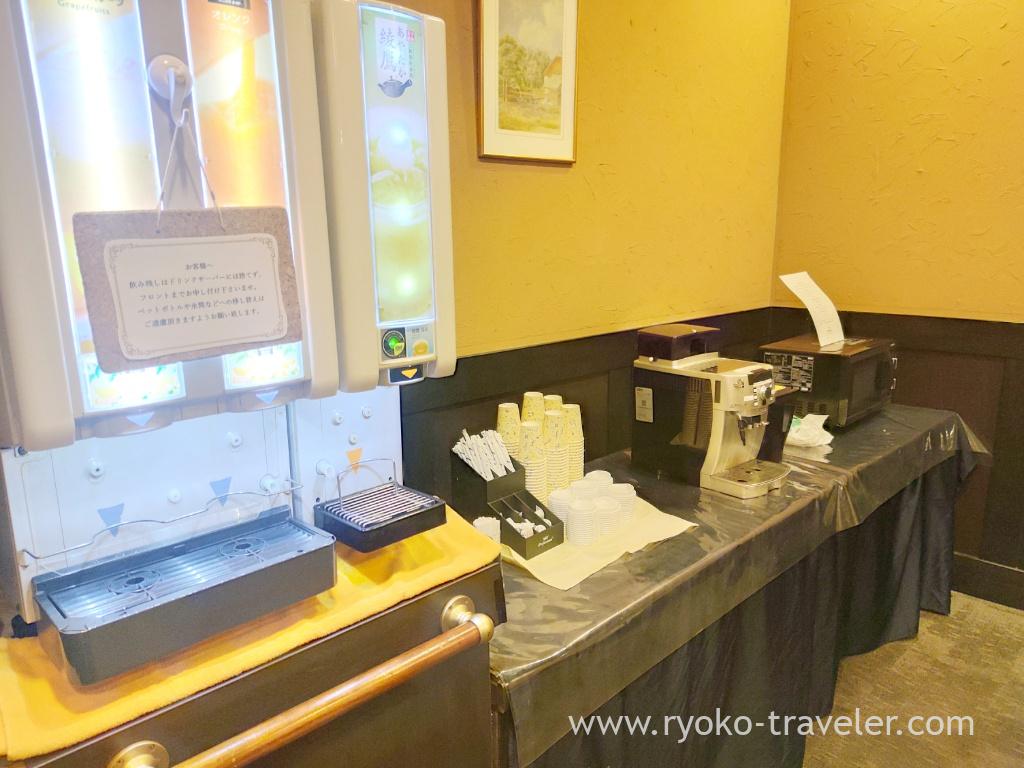 Each rooms have bathtub, and more there's large bathroom on 9F floor. I didn't take photo because it's prohibited. There're two bathrooms. Bathroom having sauna and without sauna. They change those bathroom for men and women alternately day by day. The opening time is 7 p.m. – 12 a.m. It's short. Because of it, guests is allowed to walk in pajamas and slippers between this floor and room floor.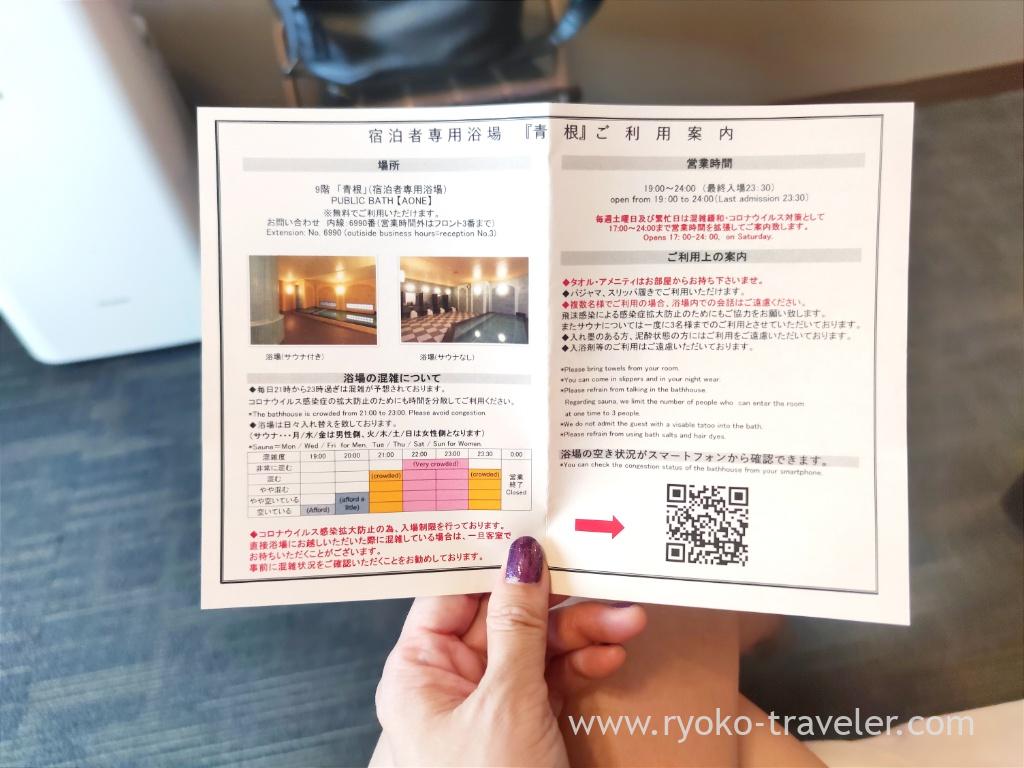 This bathroom is not open freely. There's a reception inside of the first door. And staff keep our key. Then we can enter the bathroom. After we get out of the bath, the staff return our key. Then we go back to room.
I stayed in Ladies room on ladies floor.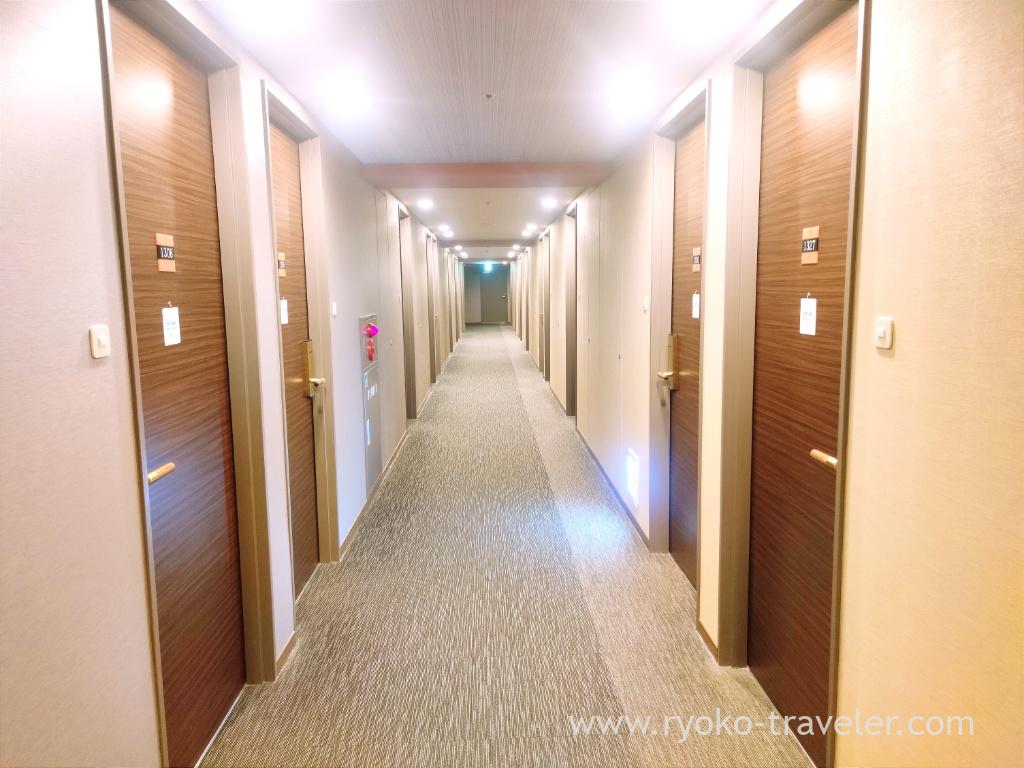 Single room. It's small but tidy. There's mineral water. And there's humidification air cleaner, air conditioner, refrigerator, Wifi. The view out of the window is…neighborhood hotel :p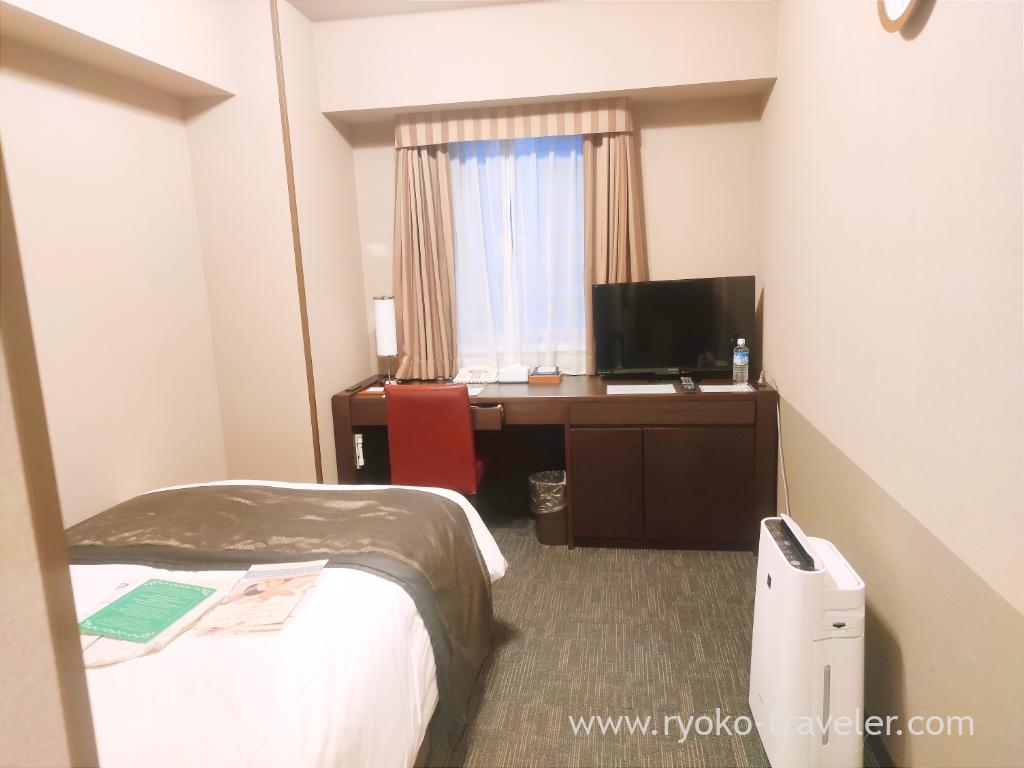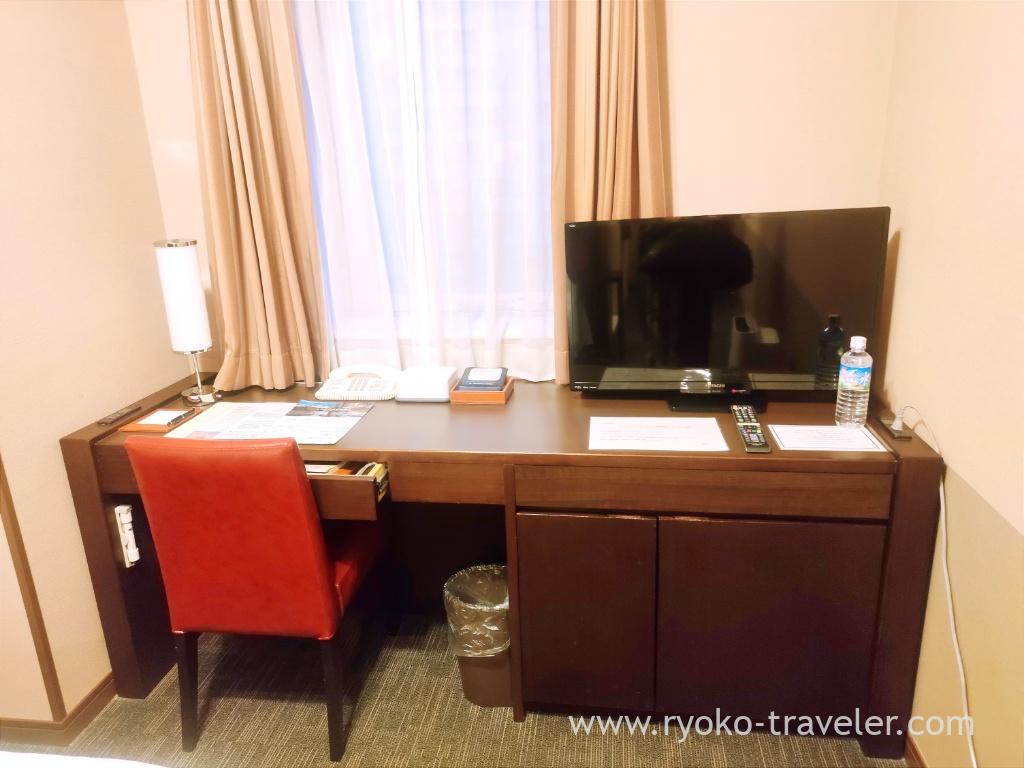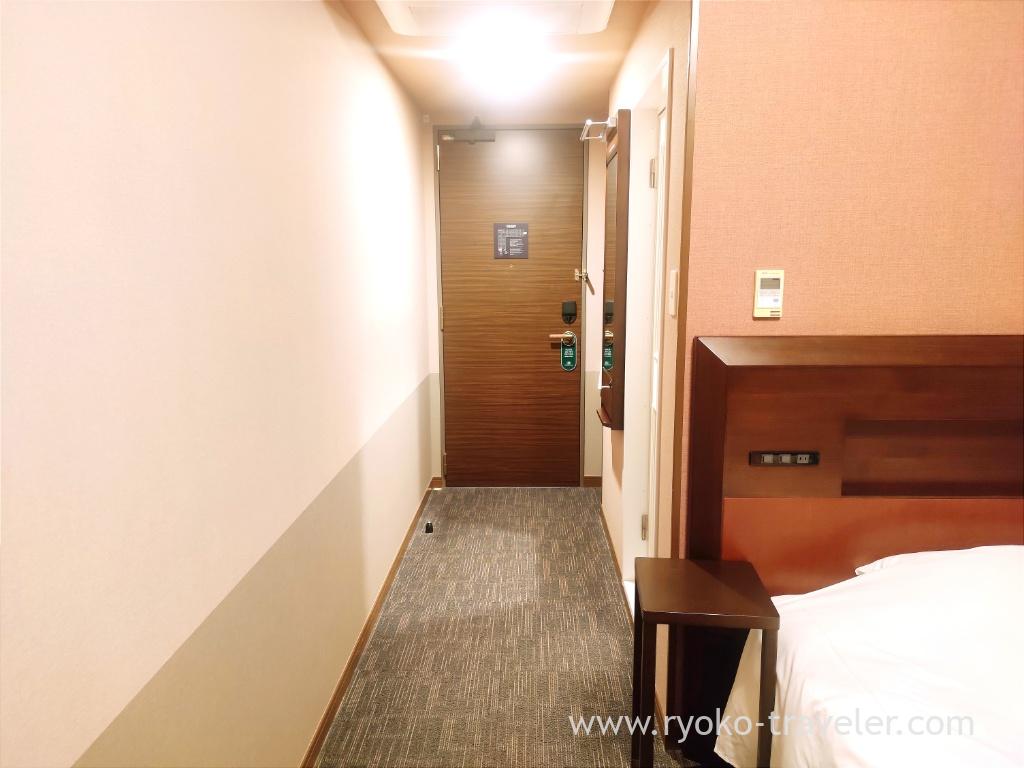 Bathroom. Shampoo and boy soap is prepared. And toothbrush. And razor, comb and so forth is prepared at front desk.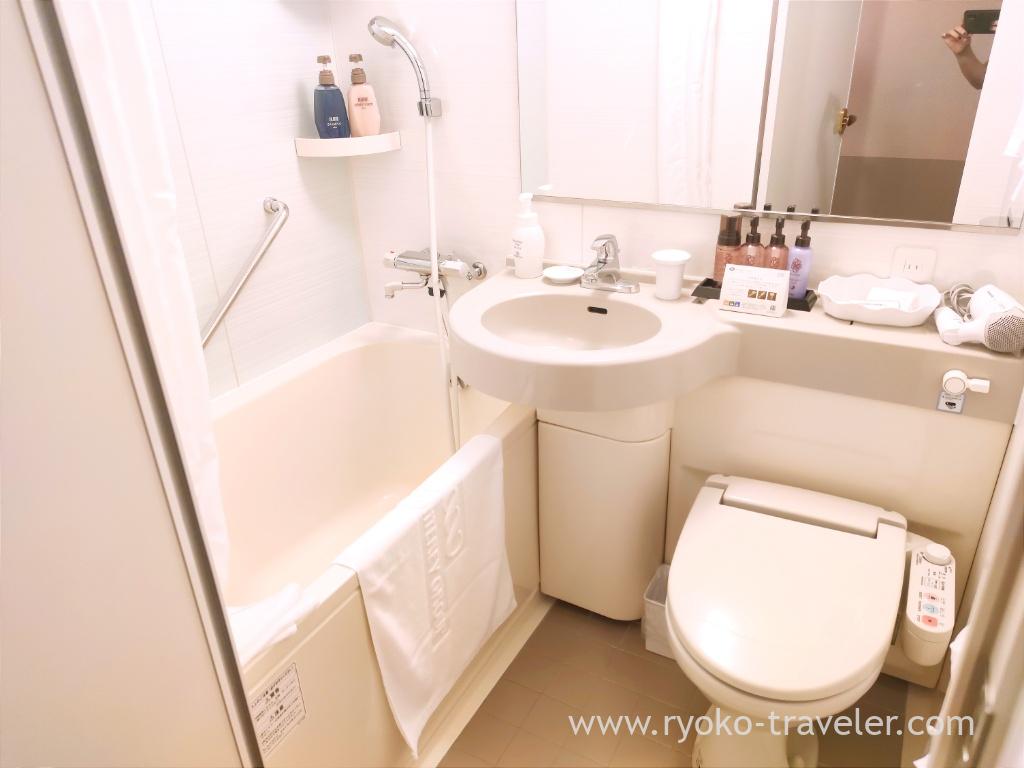 Though it's not my floor, coin loundry, drying machine, drink vanding machine, ice is available. So, it's comfortable for long stay.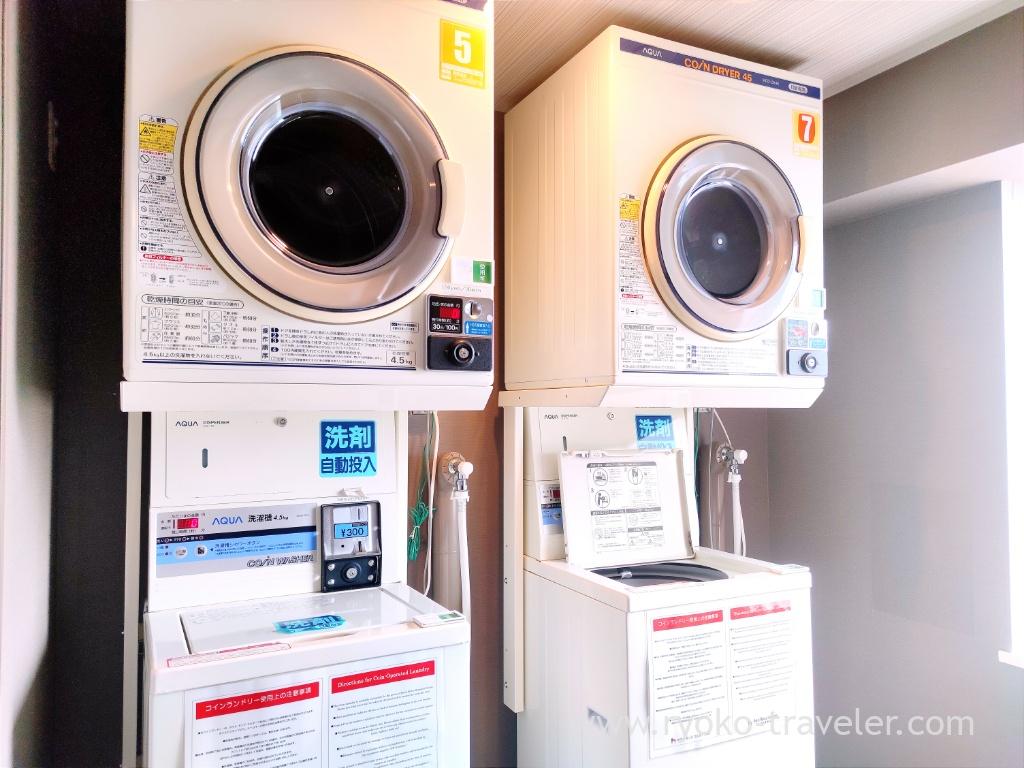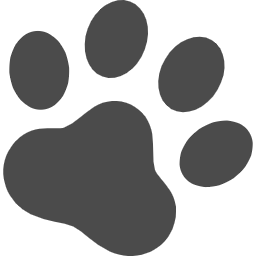 ポチップ
About

Name Hotel Monte Hermana Sendai (ホテルモンテエルマーナ仙台)
URL Website, Instagram

Google Map