We visited this long-established restaurant named Hokkyokusei (北極星) that is said to be the birthplace of Omurice.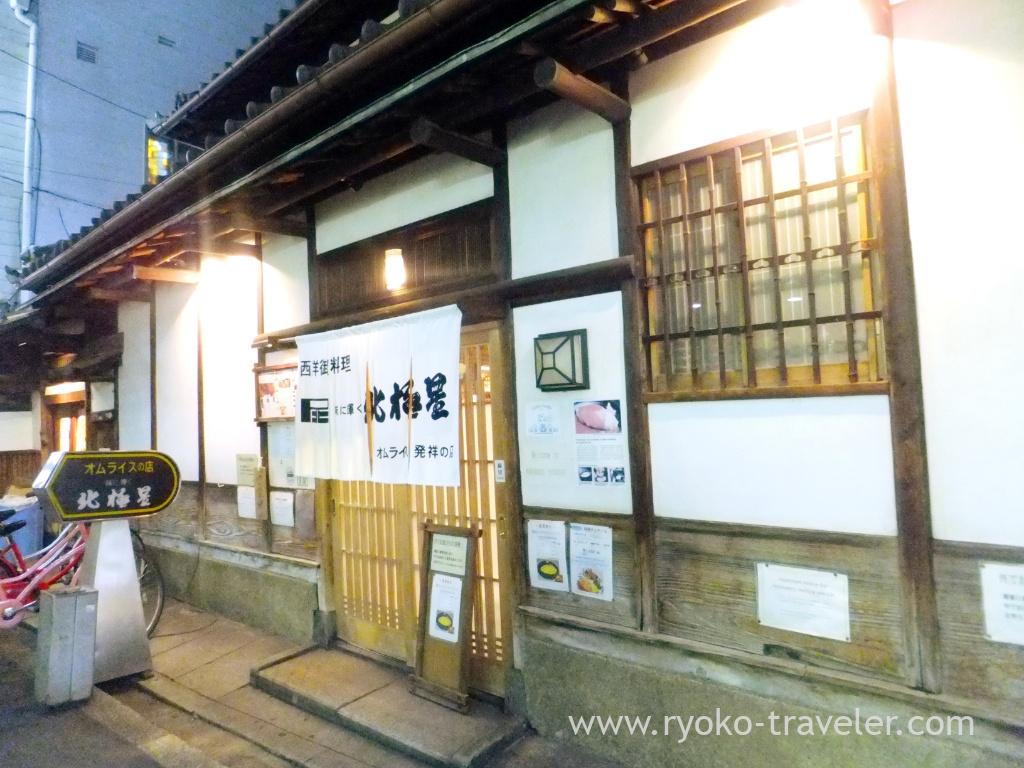 Omu is omelette and rice is rice. Omurice (Omuraisu) is fried ketchup rice rolled with thin omelette. It is one of Yoshoku (Western-influenced Japanese foods). The birthplace of omurice is not clear. Some restaurants are said to be the birthplace. One of it is this Hokkyokusei. And in Tokyo, Taimeiken in Nihonbashi is said to be one of it. Both of restaurants have a long history and has been loved by lots of people. But Taimeiken is expensive, and Hokkyokusei is very inexpensive. Omuraisu cost from 720 yen !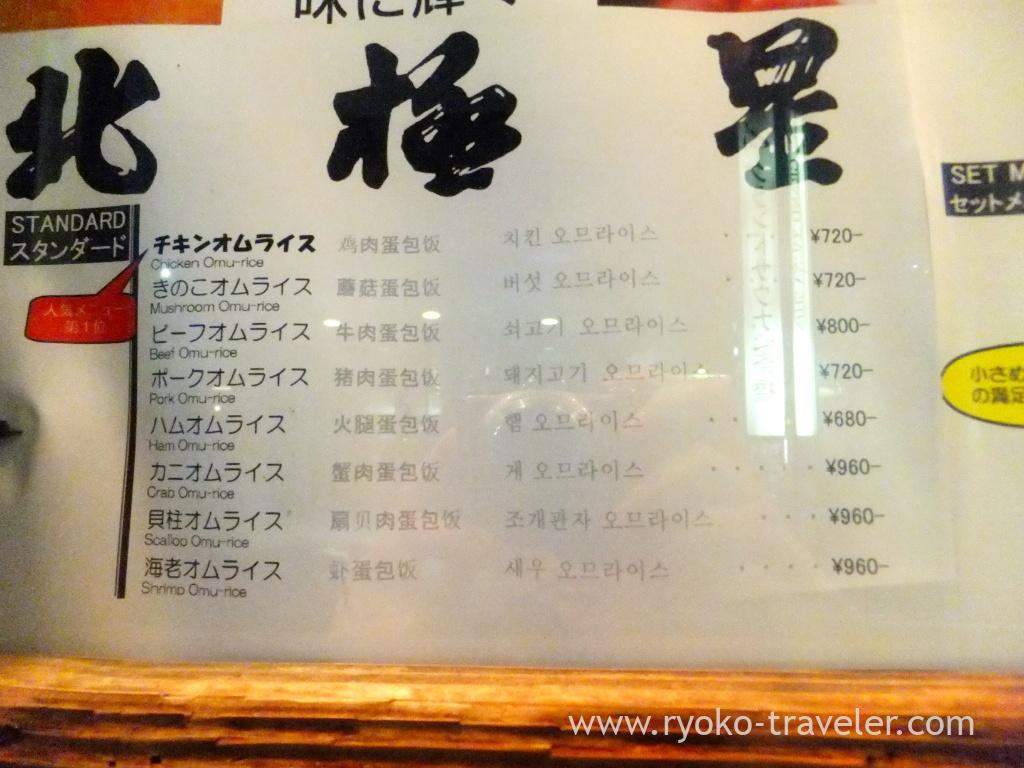 We can feel the history of them in such a wooden architecture built in 1950.
Though they have some branches, this head shop is far better than another branch because it.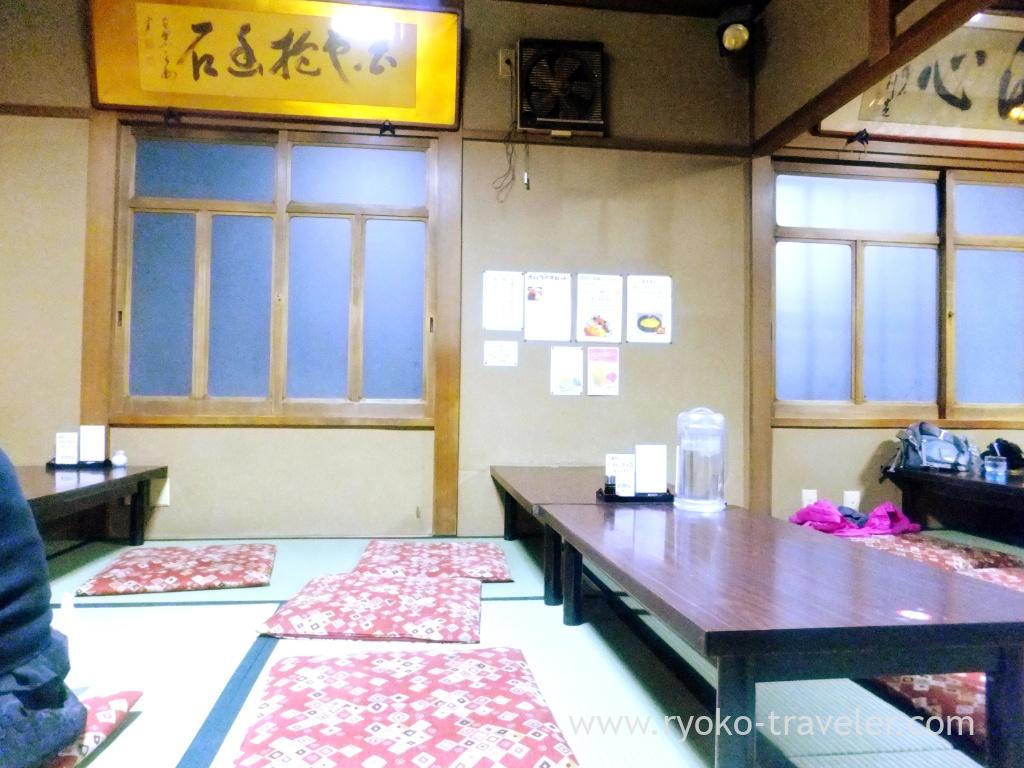 This is chicken omurice. Though they have variety of omurice, for example scallop omurice, pork omurice, shrimp omurice. But the most basic omurice is, all the same, it.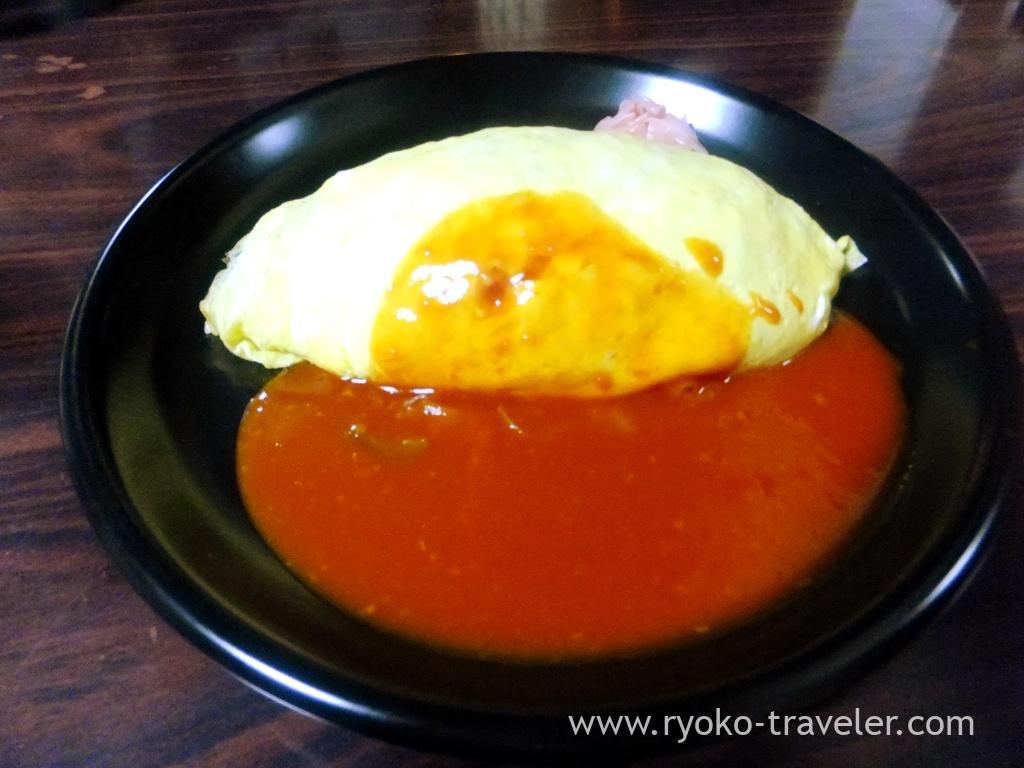 Mostly people think omuraisu's rice is chicken rice with ketchup. Now, half-cooked egg is popular for omurice. But their egg of omurice is well-cooked. And the ketchup sauce having pickles is sour a bit. But this was the standard omurice that I used to eat when my childhood. It's the tastes of my memory.

By the way, omurice is cooked at home. It's simple and easy. And inexpensive.
About

Name Hokkyokusei Shinsaibashi main shop (北極星 心斎橋本店)
Open Day through night
Reservation Unavailable
Credit card Unavailable
URL Website, Instagram

Google Map