The ramen shop is on Marronnier Street, Tsudanmua, Chiba.
Speaking of " Marronnier Street",I know there´s same name´s street at Ginza. Though there are lots of restaurants and shops along the busy street at Ginza, this street have only a few shop. There's one big shopping center on the street, but there's no entrance on the side.
I reached there just before opening. At least fifteen people were already there.
必勝軒 – Hissyouken

Nevertheless I met only a few people along the street on the way to the ramen shop :->
I followed the line. After that, some people followed me. This is so popular shop.
Shopkeeper likes chatting. He was talking to guests all the time.
Ramen (Small) with wonton.Full of soup in the bowl.
The shopkeeper put more noodles and soup than usual 🙂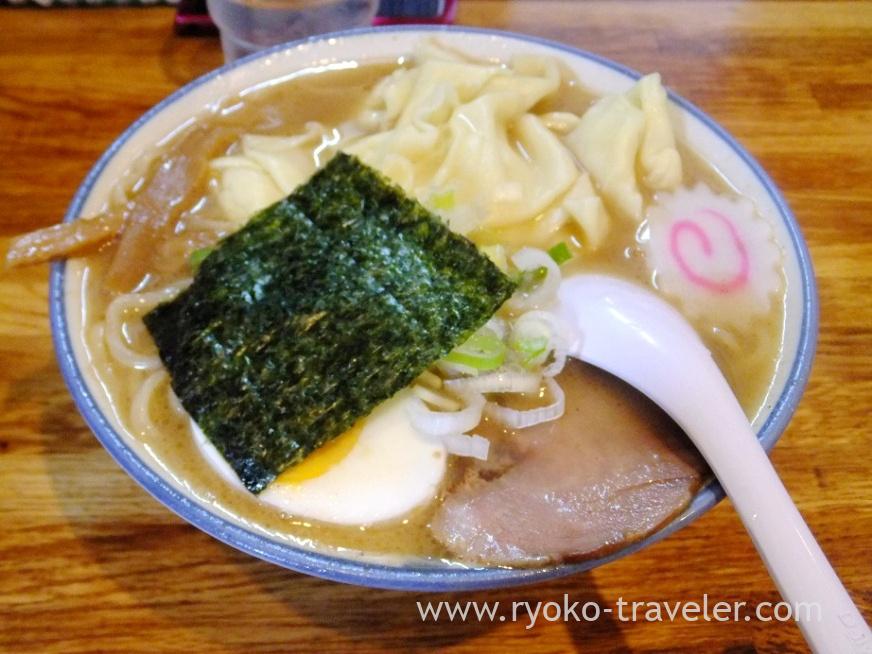 I had never eaten such a noodles. Like a soft plastic.
These noodles more easily absorbe the soup. This noodles goes this soup well.
It is a pork bone broth ramen.
Thickness of pork bone broth, flavor of fishes and soy sauce soup.
I gave up to drink up the soup. It was too salt for drinking up.