Speaking of local foods in Hakodate, Yakitori bento of Hasegawa Store (ハセガワストア) is very popular. Finally, I ate it ! Though I went to Hakodate so frequently, this was the first time to visit Hasegawa Store because I want to eat as much as squid while in Hakodate. I went to Hakodate Ekimae branch close to my hotel.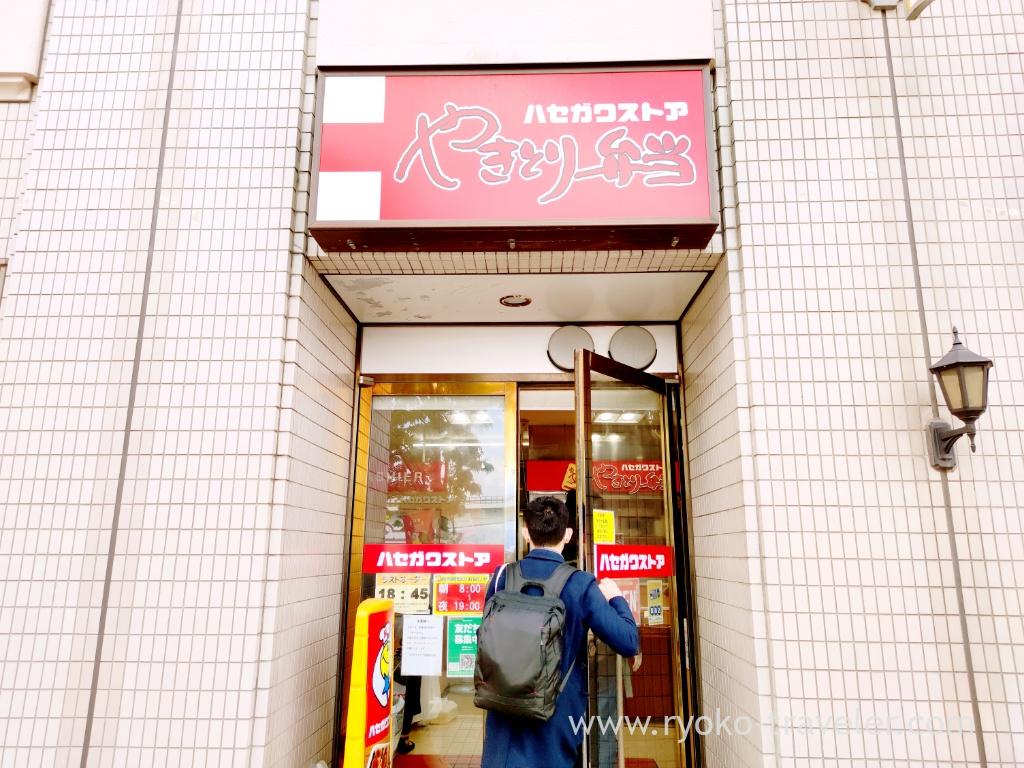 Hasegawa Store is a convenience store. But Hakodate Ekimae branch don't have much merchandises. They are bento shop like Hotto Motto.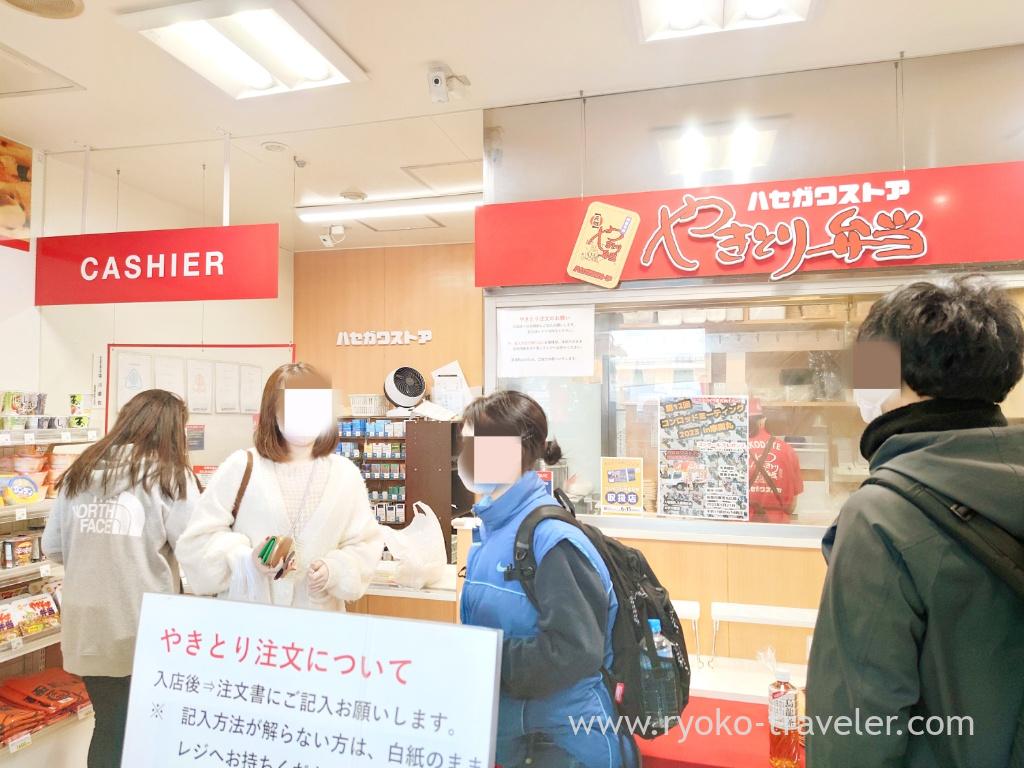 This is a menu of yakitori that can be got in the shop. They have five flavors of yakitori. Tare (sauce), salt, salted sauce, spicy, and miso. And they have a variety of meat. Pork tongue, heart, liver, leg and breast meat, galbi, head and so on.

Ah, I have to say, "Yakitori" means pork meat at Hasegawa Store :p Not chicken. But they have chicken meat, too. But if you don't say anything, they prepare pork meat. You have to say "chicken" when you order. Umm. Troublesome :p
There's a table at the corner in the shop, so I filled out and handed it to the staff at the cashier. And I paid and the staff gave me a buzzer. When they have much orders, it takes about one – two hour or so. Though Hakodate Ekimae branch don't accept, another branches take a reservation on phone.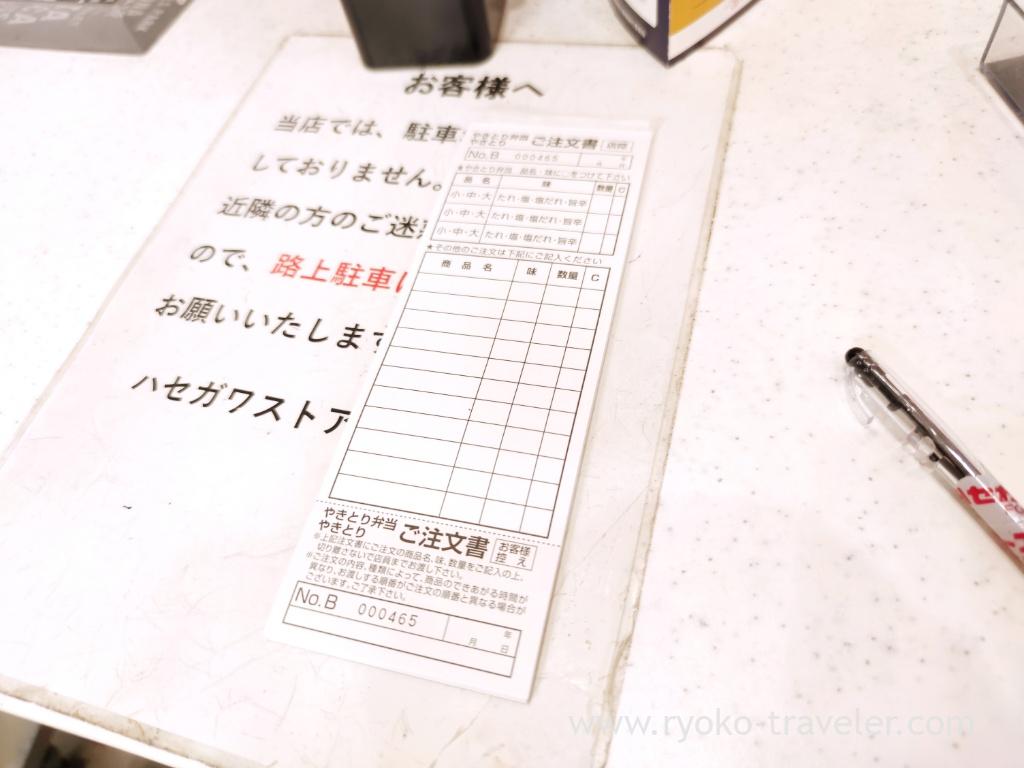 I bought small size of yakitori bento and ate it in my room. Yes ! Finally I got this box ! Chopsticks and red ginger was together in the plastic bag.
It have three skewers of pork meat. This skewer have pork's leg, breast and green onion. There's dried laver between skewers and rice. It's fatty and juicy. I ate it as breakfast, it was just amount for me. I chose spicy flavor, and it's not so spicy and it's sweet.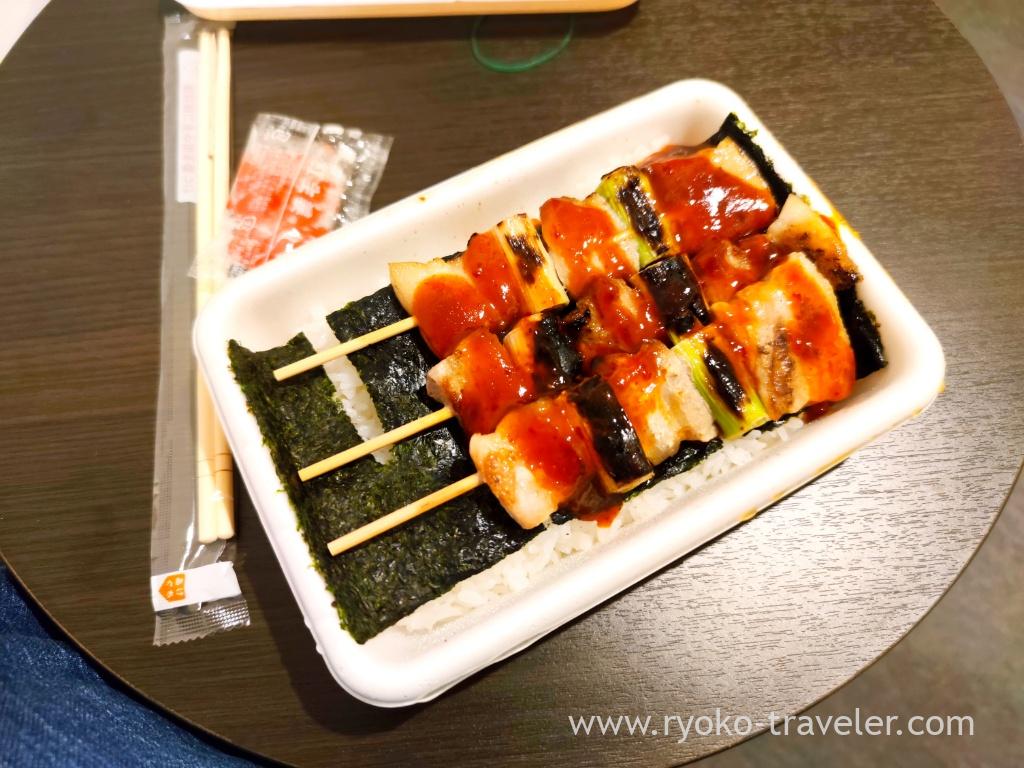 I had good morning.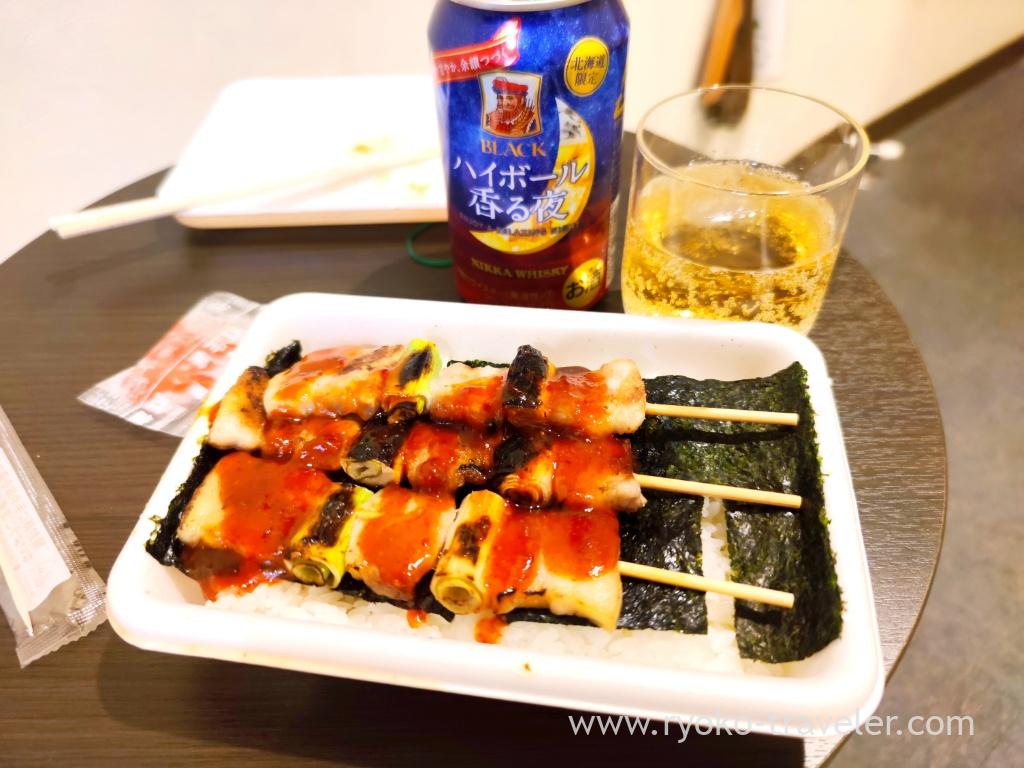 About

Name Hasegawa Store (ハセガワストア)
Open Day through evening
Reservation Available except Hakodate ekimae branch
Credit card Available
URL Website / X (Twitter)
Google Map