I visited Hachi to Cho (麦処 八と丁) that is a ramen shop located in Ichinoe area of Tokyo with my friend. We got to there around 1:30 p.m., but still there were about 10 people waiting.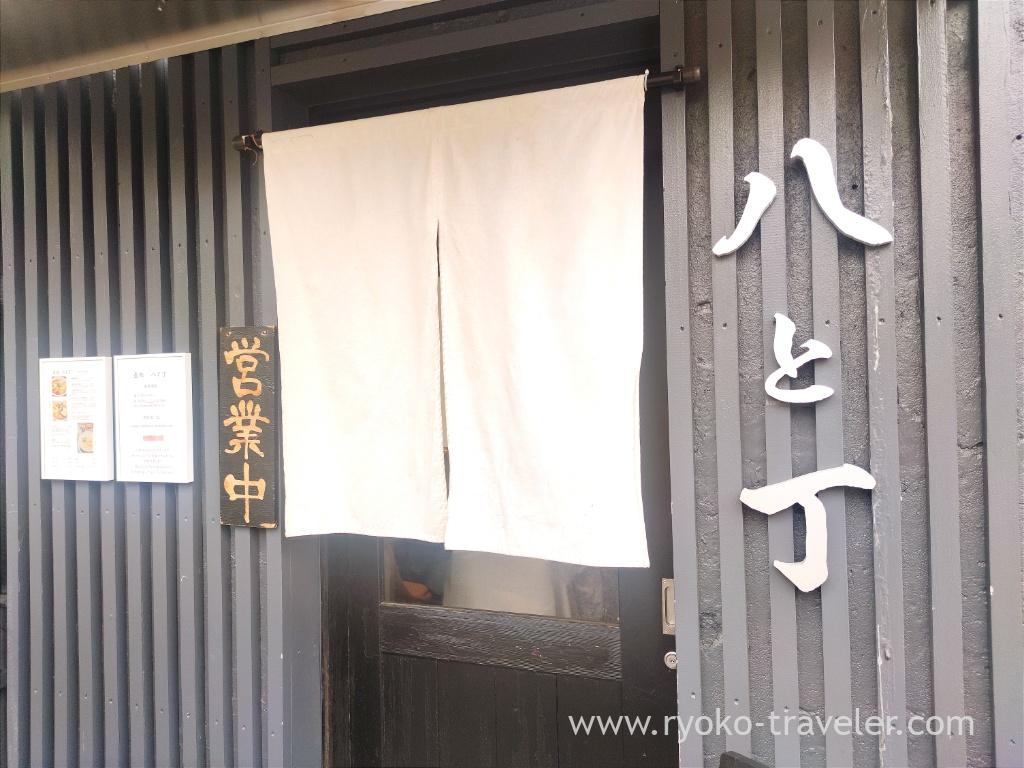 Their tsukemen is No.1 for me now. The chef came from Yamagata prefecture and he use Yamagata's specialty and it's unique one. I think no ramen shop except Hachi to Cho serve such a tsukemen.
Menus. They serve normal ramen (中華そば), tsukesoba = tsukemen (つけそば) and dashi tsukesoba. And they served niboshi ramen on Mondays at first, but now they stop to serve it because of the price of niboshi.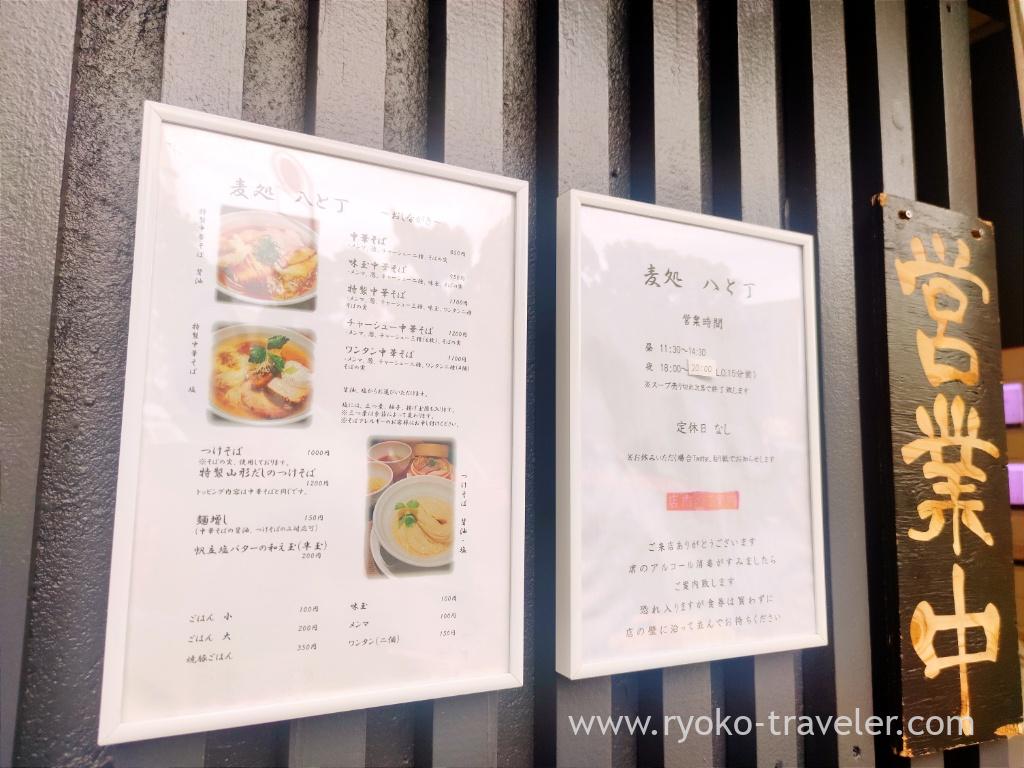 This is their tsukemen. Yamagata dashi tsukesoba with special topping.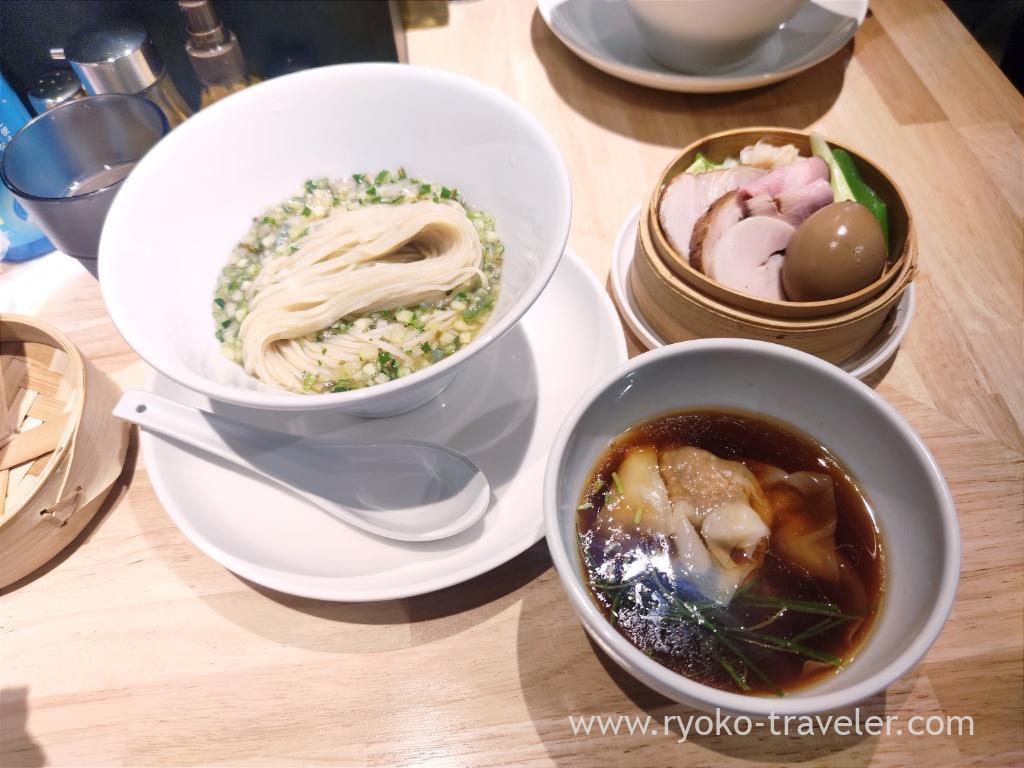 Noodles are served in the bowl like this. You might think, "what is dashi", Ordinary dashi means soupstock in Japan, but in Yamagata, they have local pickles called "dashi". Dashi is made of cucumber, konbu seaweed, shiso and so on. Those are minced and marinated with salt. It have sticky texture. They recommend us to eat the noodles without soup at first. Actually, it's enough delicious without soup. The noodles had springy texture. The smell of flour was good, too.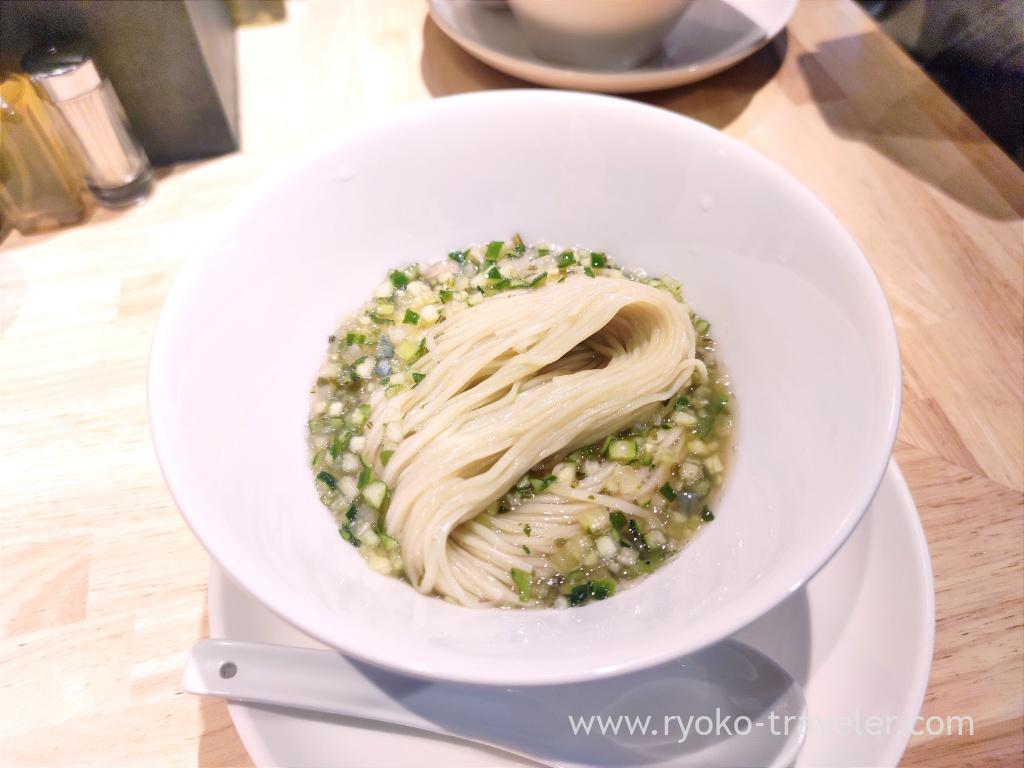 So, I forgot the existence of the soup for a while. The soup can be chosen from salt and soy sauce. I chose soy sauce. It was sweeter. And it had abundant flavor of chicken broth. It's good, too.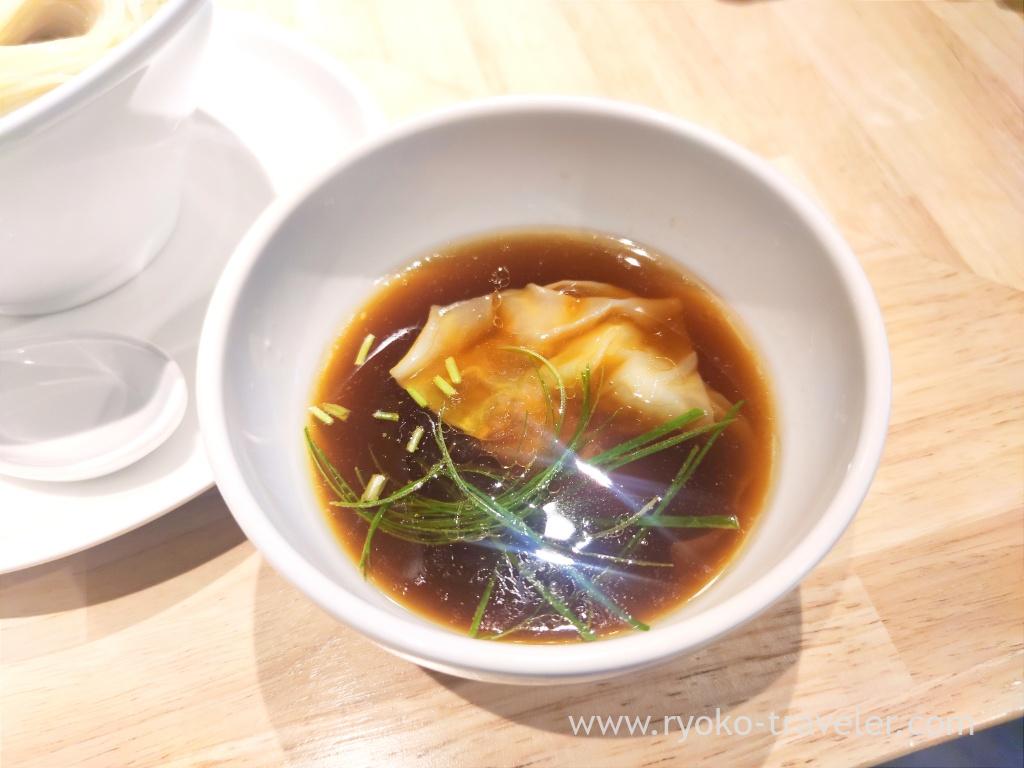 Toppings are served separately like this. I ordered special toppings. If you order tsukemen without special toppings, your tsukemen is served with two slices roast pork, green onion, bamboo shoot separately. And seed of buckwheat, too. It's good to eat apart from noodles and soup, of course, eating it with noodles and soup is good, too.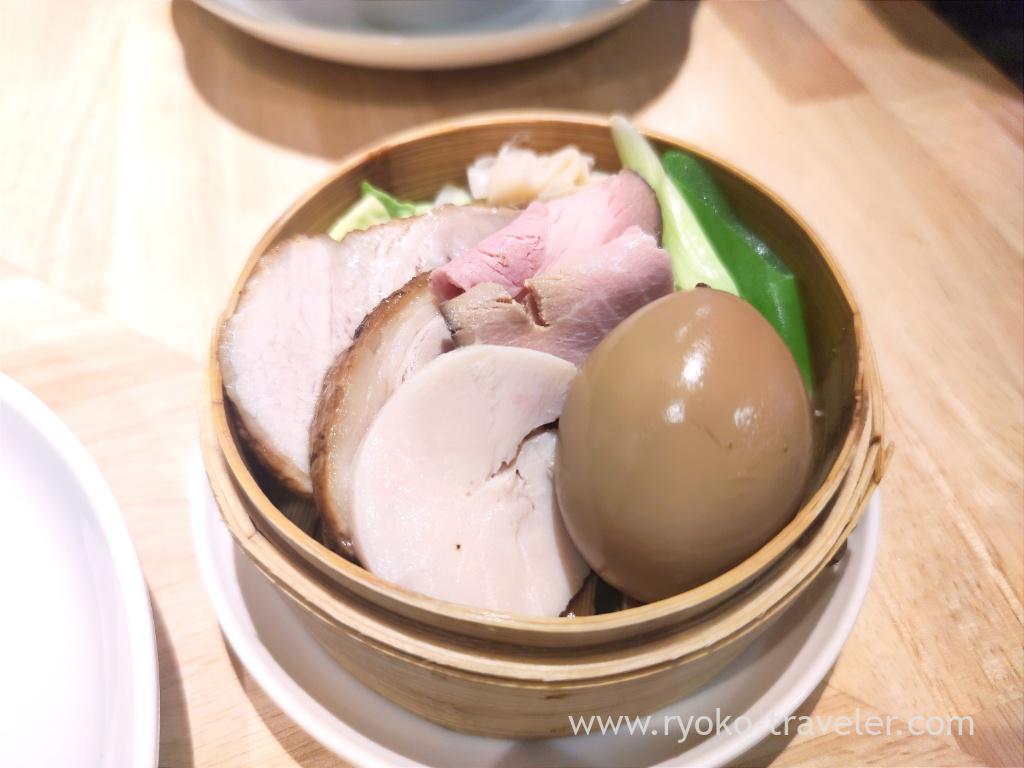 They prepare soup for "soup wari", but I put leftover dashi into the soup bowl. Gooood ! I highly recommend it !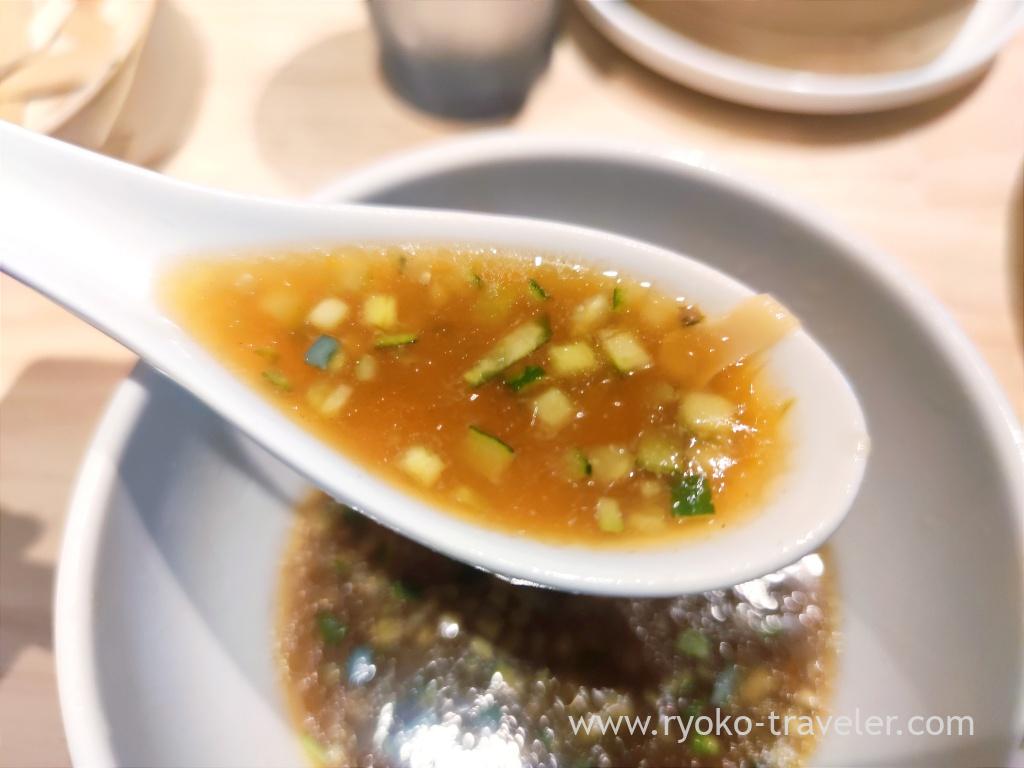 This is special shoyu ramen. It have bamboo shoot, green onion, roast pork, egg, wonton. This soup wasn't sweet. It's different from the soup of tsukemen. It had sharp tastes. But the fat of chicken felt me its texture is mild.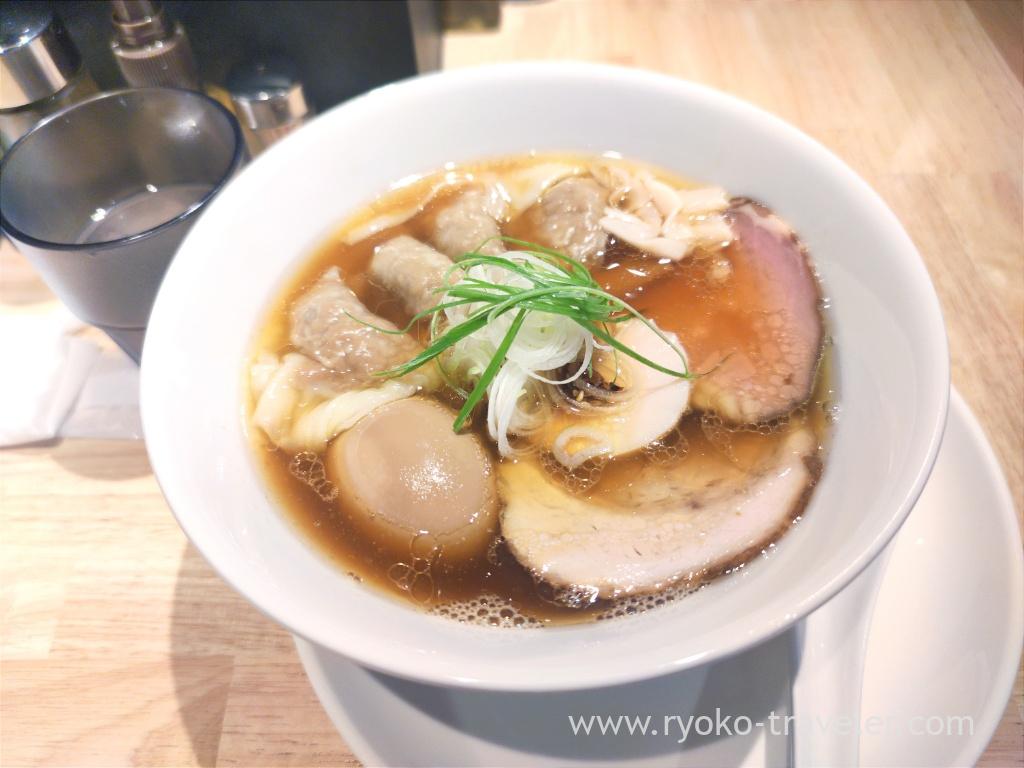 This is niboshi ramen (with egg). Because of sharp rise of price of niboshi, they stop serving it from April 2023. They intend to serve it again if the price of niboshi is going to down. It's not strong tastes of niboshi. The soup have good balance between niboshi and chicken. If you don't like niboshi or you eat niboshi ramen for the first time, you might enjoy the tastes. The noodles are thin and the roast pork and grated purple onion is good, too.
About

Name Hachi to Cho (麦処 八と丁)
Open Lunch, Dinner
Reservation Unavailable
Credit card Unavailable
URL Instagram / Twitter

Google Map