Finally, I visited Ginza Hachigou (Ginza Hachigo / 銀座 八五) that I had wanted to visit for a long time. They were open in December 2018 and soon became one of the top rame shop in Ginza.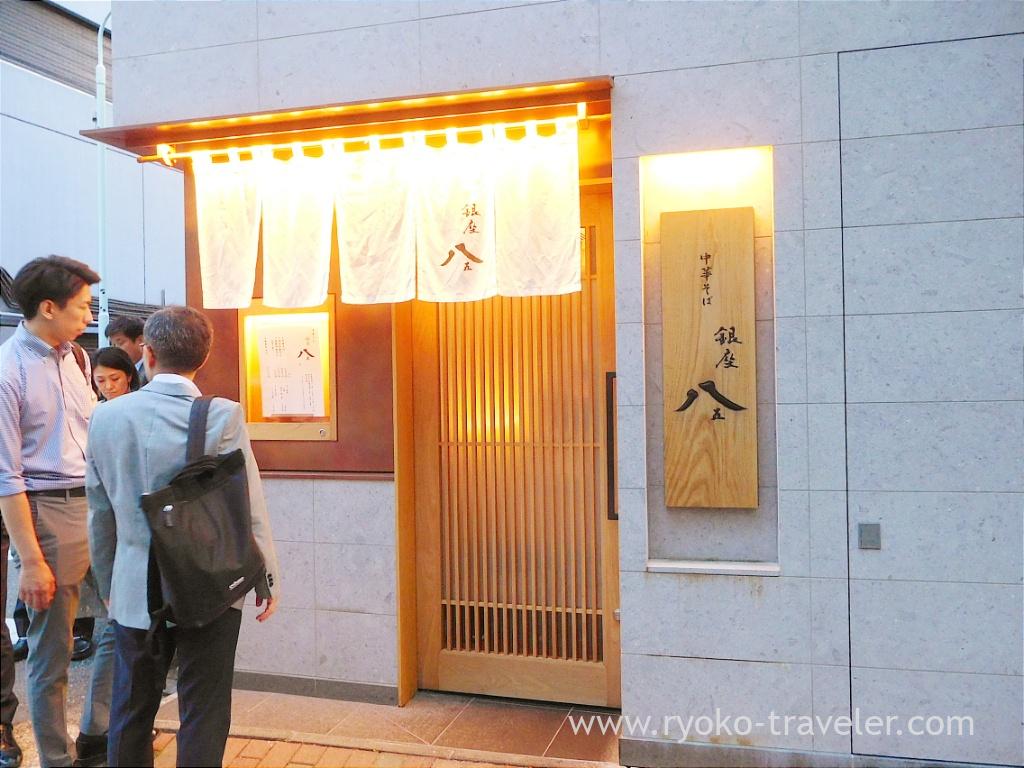 I got to there before 6 p.m. on weekday. Two weeks ago, I visited there past 1:30 p.m., but they already stopped accepting new guests because their noodles were out of stock. So, I was anxious a bit. But I found there's no problem.
There are only six counter seats in the shop,so I expected that I have to wait much time. But unexpectedly my turn came in 30 minutes.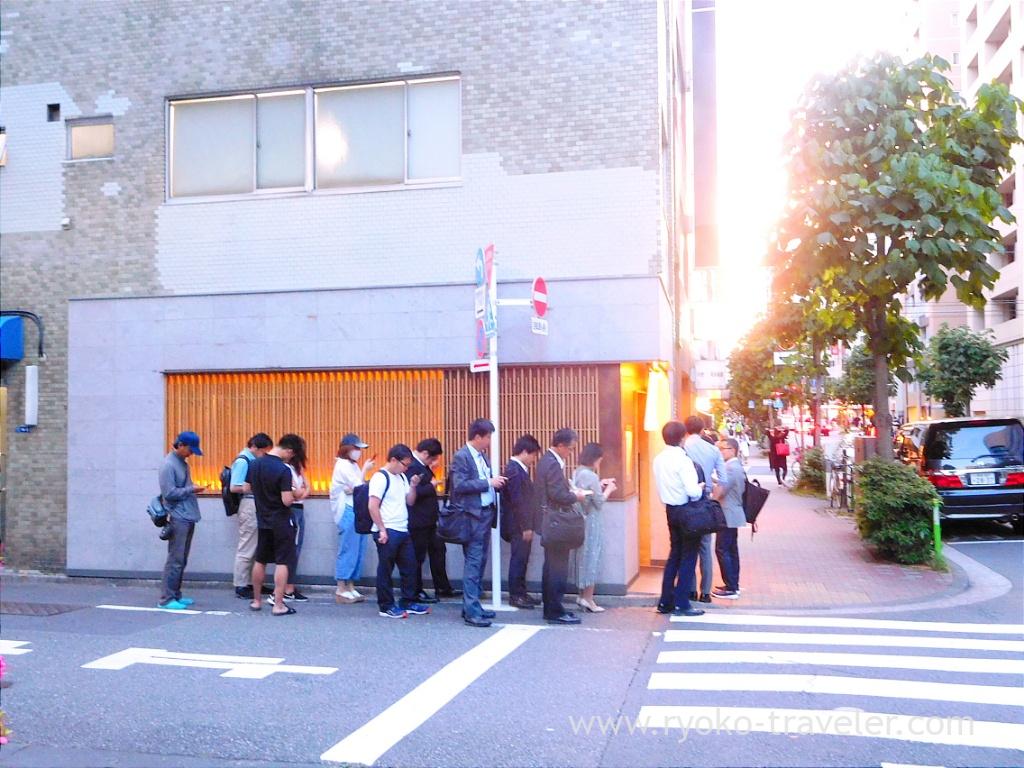 Not only its appearance, but also its interior is as if it's fancy Japanese cuisine restaurant or sushi restaurant. The shopkeeper of popular ramen shop named "Katsumoto" in Suidobashi opened this ramen shop. So, Hachigou have tremendous popularity from start.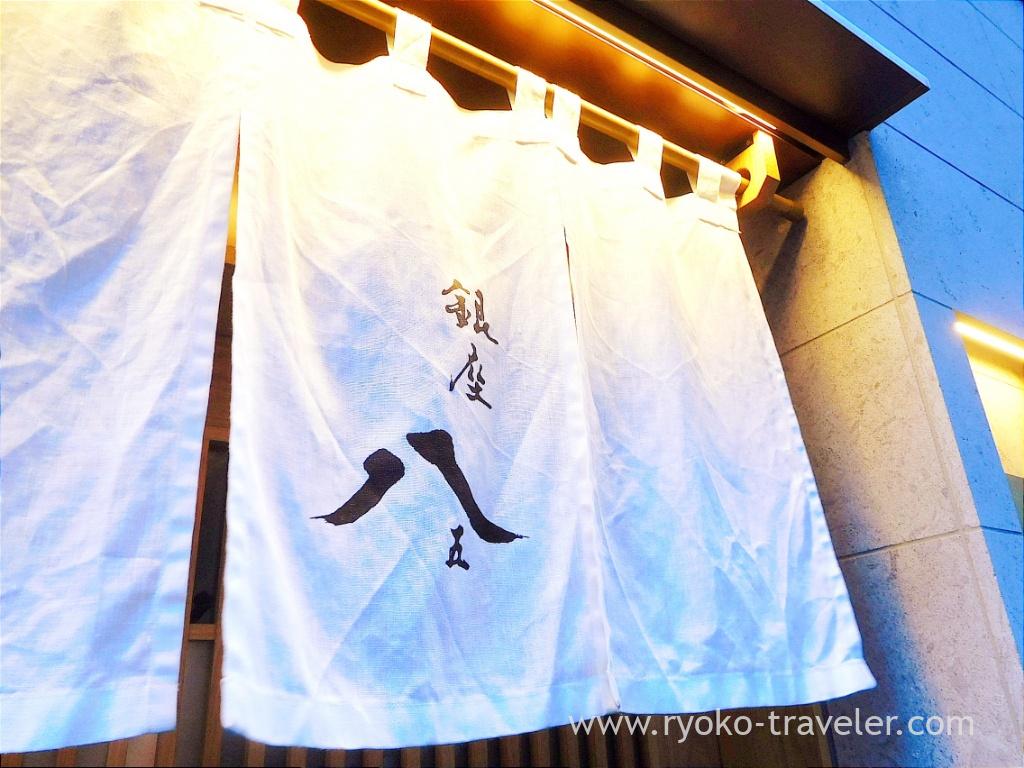 This is the menu. There's a ticket vending machine inside the shop at the door.
Seasonal ramen (季節のそば) is not complete. So, there's shoyu ramen only.
Simple Shoyu ramen (中華そば) cost you 1100 yen.
I was surprised at small bottle of beer. It cost only 250 yen ! YEBISU ! SO, I bought the ticket. But I think their ramen don't go with beer. I recommend you drink it up before your ramen served. I ordered it every time.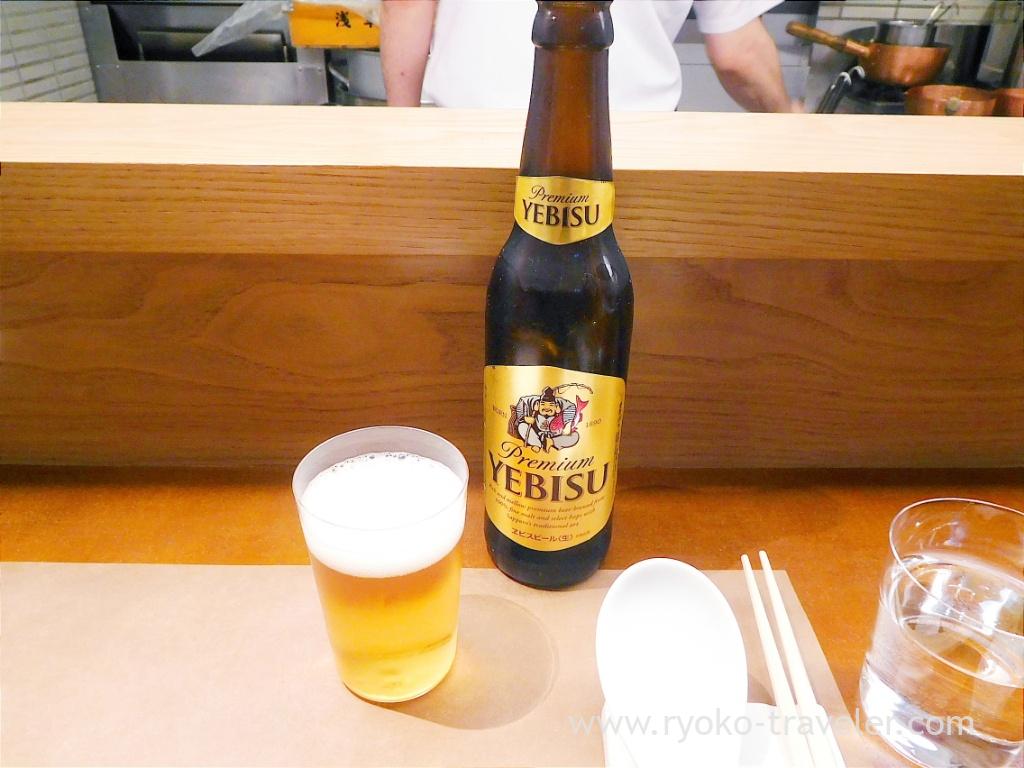 I ordered Special shoyu ramen. Its looking is perfect ! Beautiful. Recently delicious ramen have good appearance, too. You can find how it's delicious from its looking. The transparent soup have the broth of duck meat and Nagoya Cochin. It don't have "KAESHI". KAESHI is sauce also called "TARE". Mostly ramen soup have KAESHI. But their ramen don't have it.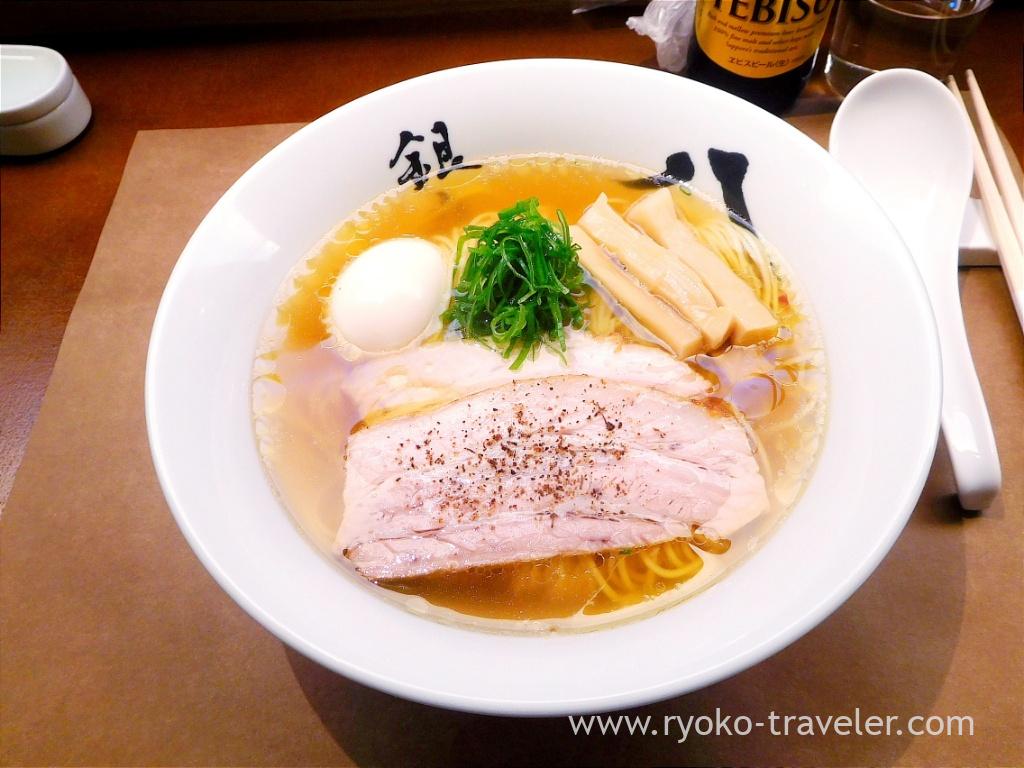 Special shoyu ramen have two slices of roast pork, green onion, egg, bamboo shoot.
The pepper on the roast pork is named "pepper caviar", and it's Madagascar pepper. It's flavory. The boiled egg was seasoned lightly.
Their noodles are produced by Asakusa Kaikaro that is one of the most popular noodles producer. I like this thin noodles. It go with this classy soup. So tasty.
It's not salty, so I drunk it up 🙂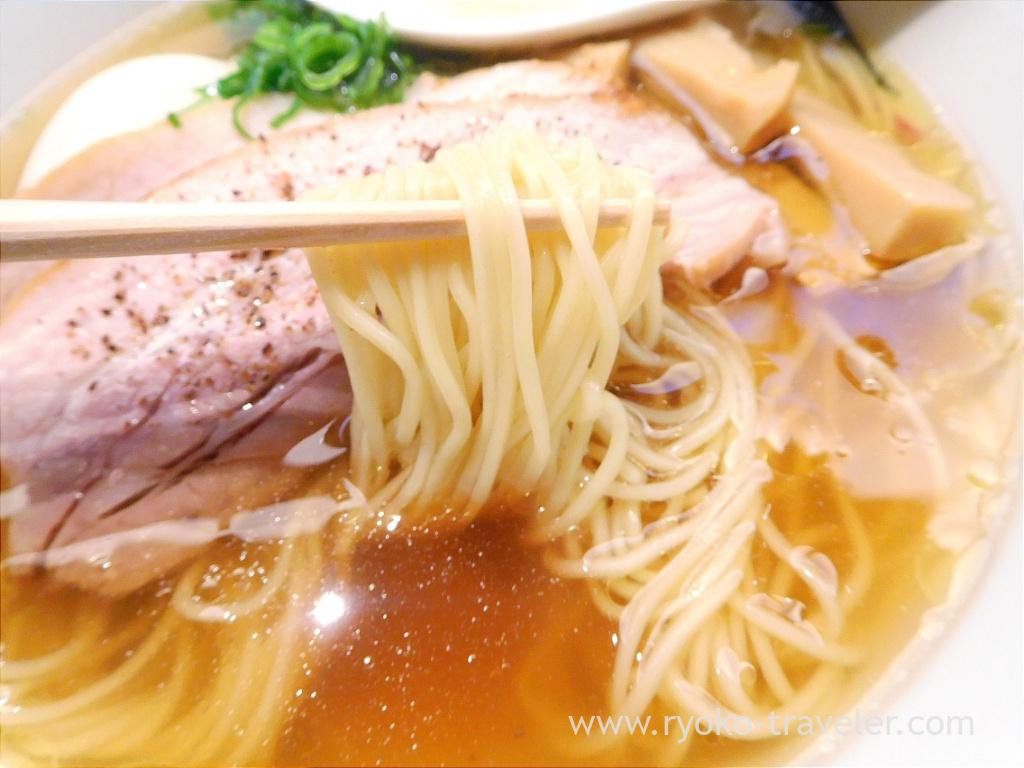 Normal shoyu ramen have one slice of roast pork !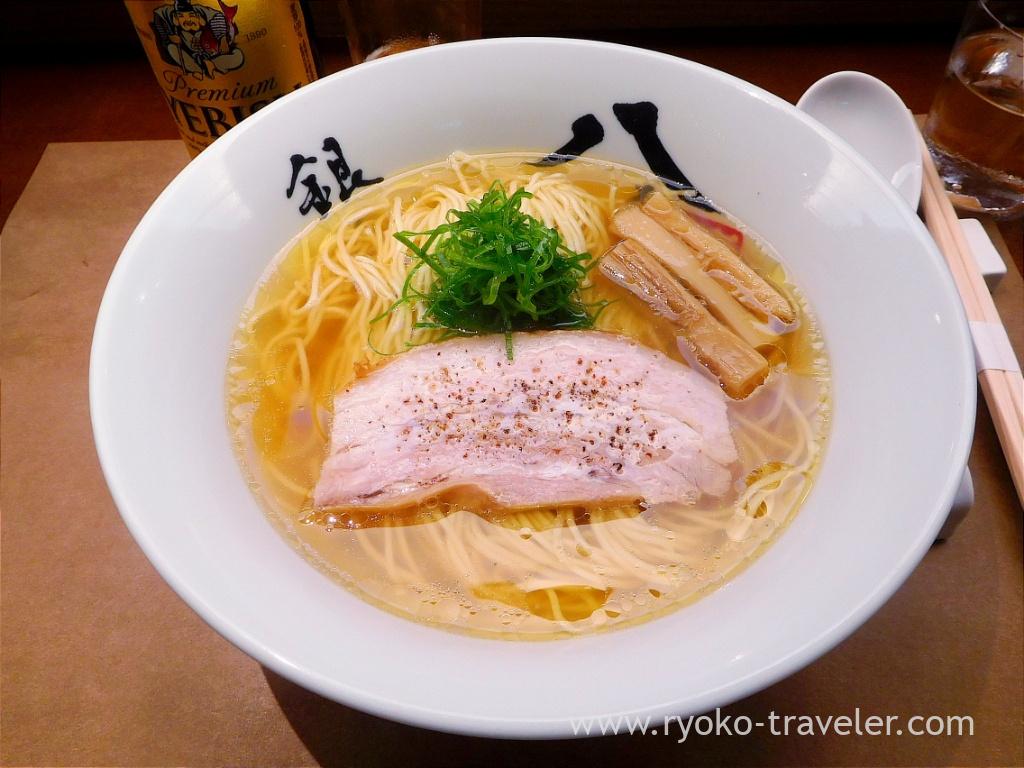 Hoji-cha was served at the end of eating. It's delicious.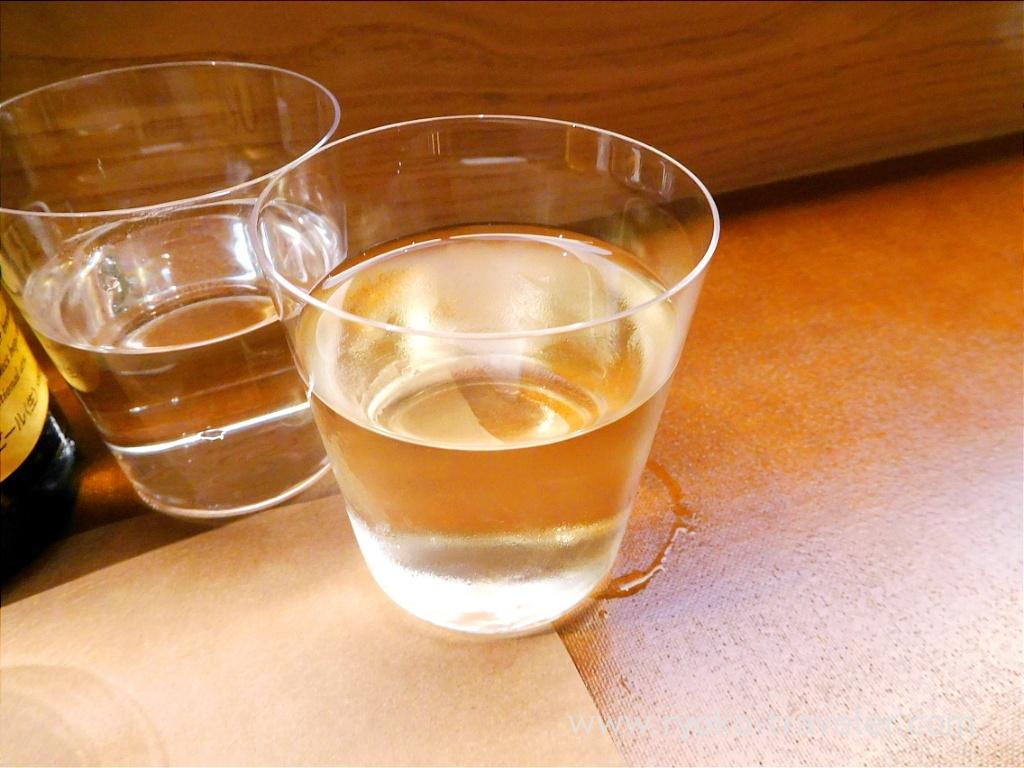 I hate waiting for foods for a long time, but I can wait for 30 minutes or so for this awesome ramen. I haven't been Katsumoto in Suidobashi yet. But I want to try them once because Hachigo was awesome.
About

Name Ginza Hachigou (銀座 八五)
Open Lunch, Dinner
Reservation Unavailable
Credit card Unavailable
URL Twitter, Facebook, Instagram
Google Map