(Notice) Furusato already moved to another place close to former location for redevelopment of the area.
It's now map.
(July 10, 2018)
---
Speaking of Tsukishima, it's popular as "Monja Street"
There're many monja restaurant along each street.
But today, I post about an old hamburger shop in this area.
The shop's name is "Furusato".
"Furusato" means hometown.
It have such an cozy atmosphere.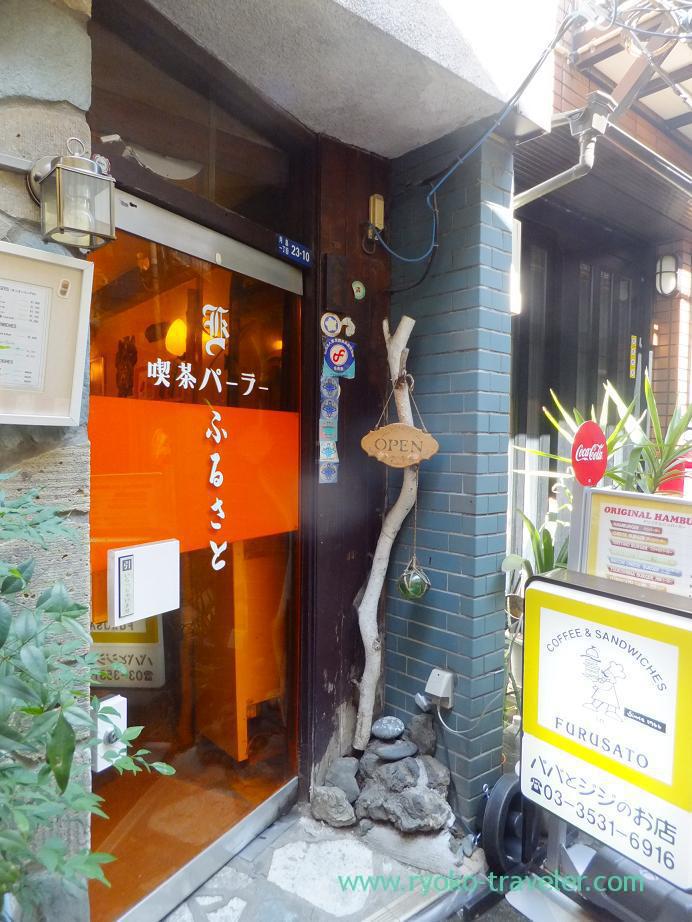 Where?
Furusato is near Tsukishima subway station.
The shop is on back Tsukiji monja street.
(They already moved. See above map of new location)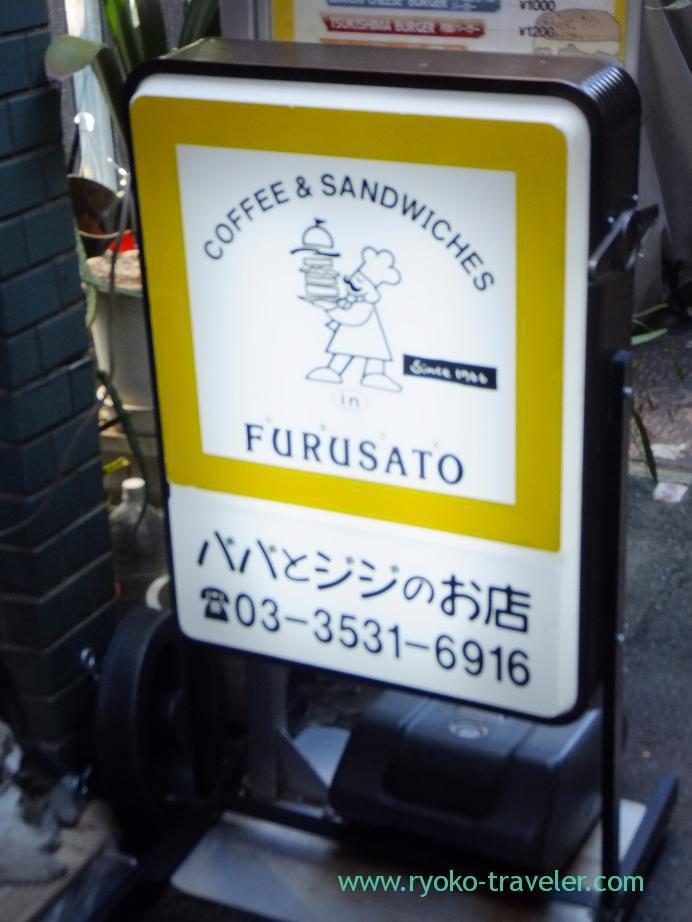 Interior
Inside the shop is too small.
There are only three 4-seater tables and three counter seats.
The interior retains the atmosphere of the Showa period.
Menu
There's no English menu.
One drink is included in hamburger during lunchtime on weekdays.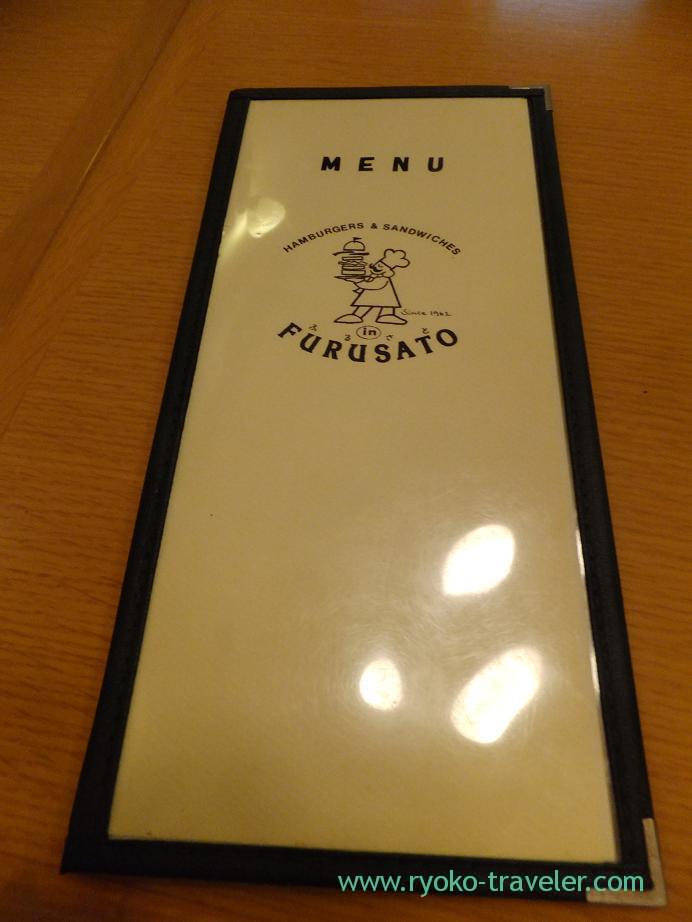 My lunch
I had avocado hamburger (アボカドハンバーガー, 950 yen)
I love avocado.Once I find the word, "Avocado" on menus at hamburger shops, I order it without hesitation 😛
I like my hamburger with avocado. Also, with cheese.
It was more hot dog buns than hamburger buns
Vegetables were fresh and good.
I ate an avocado hamburger at Shintomicho before.
It seemed these hamburgers having much the same ingredients.
But I ate this time was Japanese hamburger, and I ate before was American hamburger.
Both of them were very good.
When I got to there, it was already past lunchtime. So, I ordered cafe au lait.
My Cafe au lait was served in a glass.
About Furusato (ふるさと)
Address / 1-9-15 Tsukishima, Chuo-ku, Tokyo
Phone / 03-3531-6916
Open / 10 a.m. – 3 p.m., 5 p.m. – 7 p.m. / Saturdays 10 a.m. – 7 p.m. / Sundays and another national holidays 10 a.m. – 4 p.m.
Closed / Mondays (In case it is national holidays, they are open)
Credit card / Unavailable
Reservation / Unavailable
Smoking / Unknown