"Furusato" means hometown. The Japanese cafe that is named Furusato is standing near Tsukishima subway station. Speaking of Tsukishima, it is famous as "monja street".
But, the town has many kinds of foods. For example, melonpan, horumonyaki, sushi, yakitori and and hamburger !
This cafe  is on back Tsukiji monja street.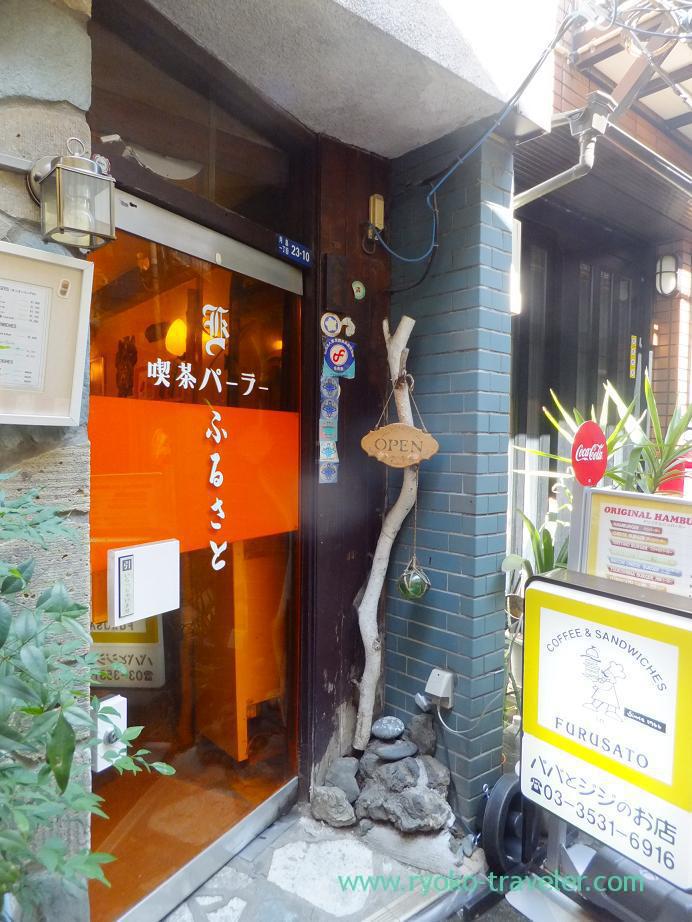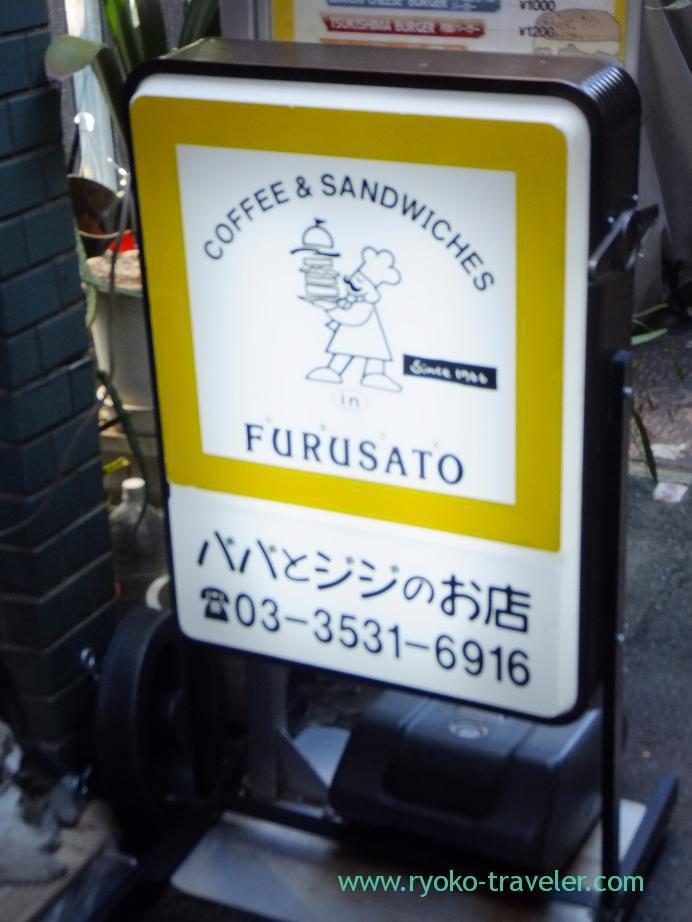 This shop is too small.
There are three 4-seater tables and a 3-seater counter.
Menu.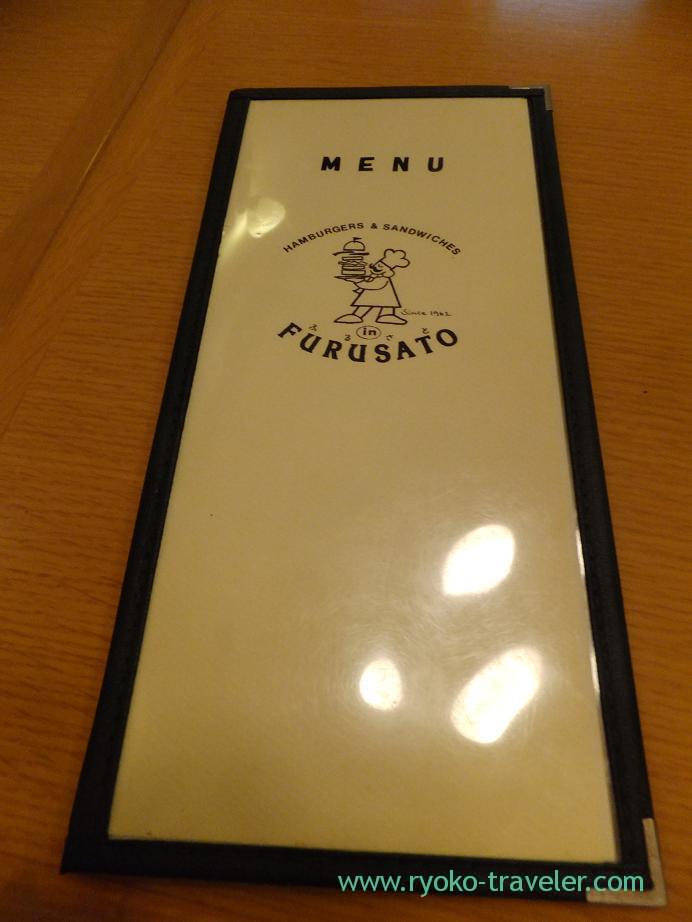 The interior retains the atmosphere of the Showa period 🙂
Cafe au lait in a heat‐resistant glass (450 yen). It was weak just a little.

I ordered an avocado hamburger (950 yen).

Yes, I love avocado 🙂
Once I find the word, "Avocado" on menus at hamburger shops, I order it without hesitation 😛
I like my hamburger with avocado. Also, with cheese.
It was more hot dog buns than hamburger buns 😛
Vegetables were fresh and good.
I ate an avocado hamburger at Shintomicho before.
It seemed these hamburgers having much the same ingredients.
But I ate this time was Japanese hamburger, and I ate before was American hamburger.
Both of them were very good 😀
I felt this shop have nostalgic atmosphere.
No, this shop's existence nostalgic.