We had coffee at Osu that is so popular area as Osu Kannon before we went back to Nagoya station that have bus stop to Tokyo station. The cafe's name is Burico Coffee (珈琲ぶりこ). They renovated 60 years old house and use as cafe. There're seats outside. But no one was there because of cold weather that time.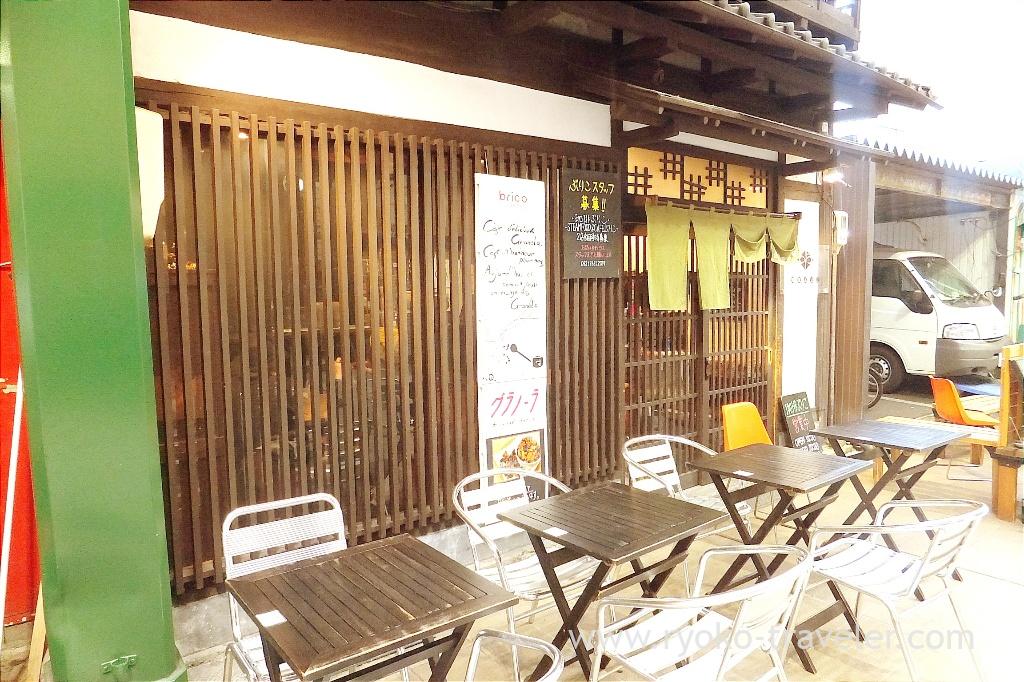 There's two floors in the house. There're counter seats and kitchen (and rest room) on the 1st floor. And 2nd floor have tables. The lady took us to upstairs. Wooden stairs are old. I think it's dangerous a bit when you are there with elderly people and children.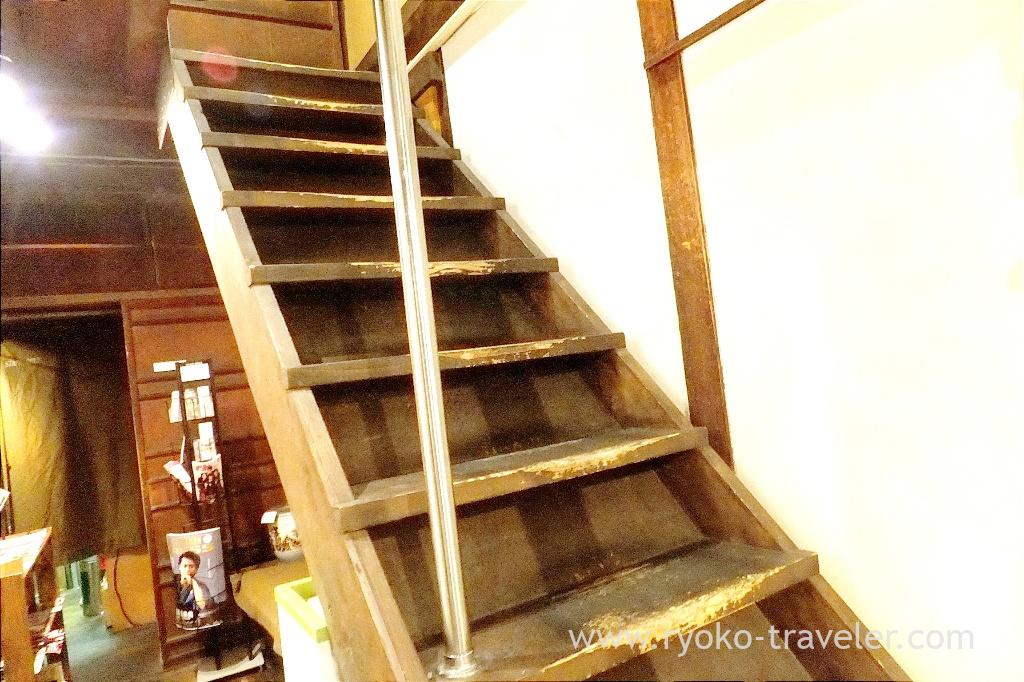 Green sofa was comfortable. Those furniture is Karimoku 60. Though it's expensive, but popular furniture in Japan. I know there're some renovated cafes like them in Tokyo and Kyoto, but those were completely restored. But this cafe have genuine oldness. They left the paper of fusuma broken :p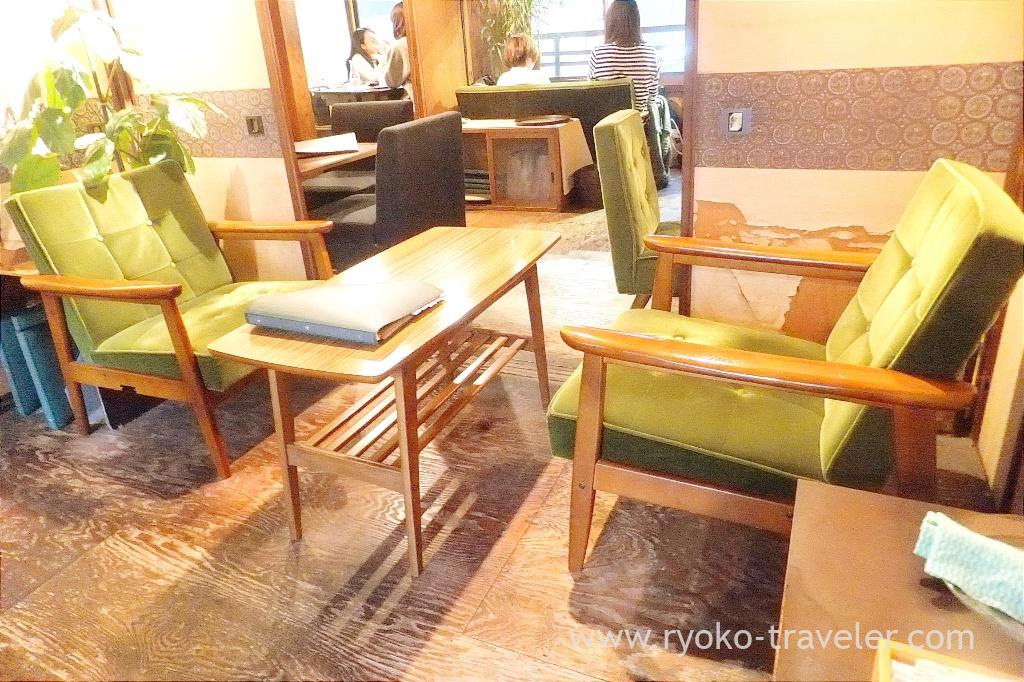 I like old architectures, so, I was very glad that I could spend time in such a genuine old house 🙂 This time reminded me of my childhood.
They have much cute foods and dessert. They have original blended coffee named "Burico blend" having coffee beans of popular coffee beans shop "Kato Coffee".
We were full, so we ordered drinks only. I intended to order simple coffee, but this drink on the menus attracted me. Chocolate and green tea.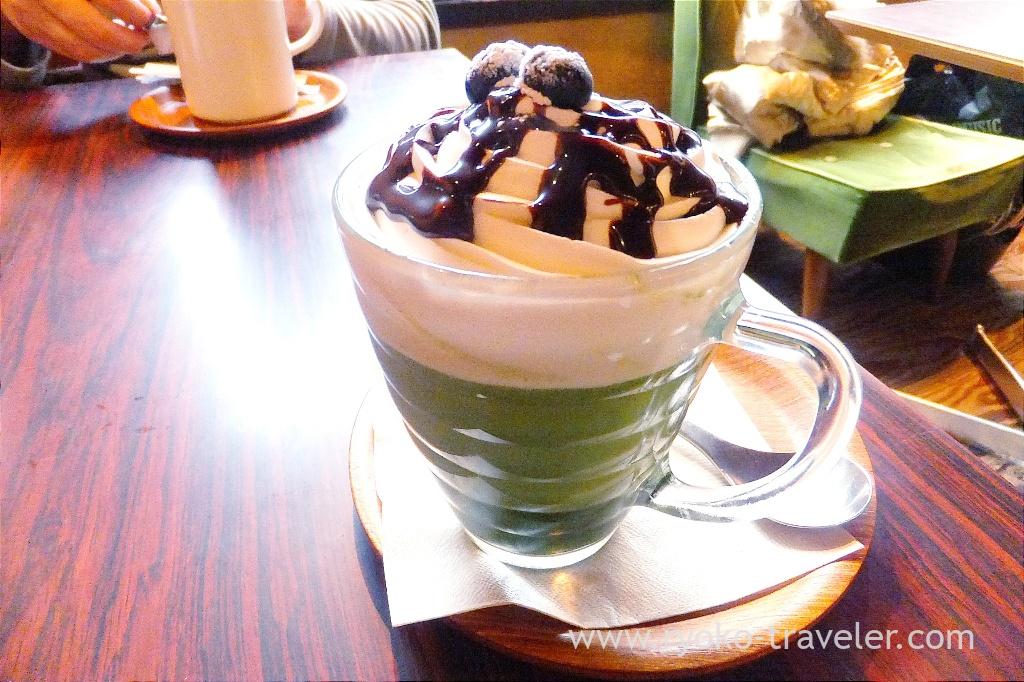 Matcha, whipped cream and chocolate sauce. it's drinkable dessert 🙂 It was delicious.
If you like matcha and sweet things, I think you like it 😉
About

Name Burico Coffee (珈琲ぶりこ)
Open Daytime
Reservation Unavailable
Credit card Unavailable
URL Twitter, Instagram

Google Map