I always skipped dinner or had light meal during staying in Barcelona because lunch was heavy for me a bit. Especially Spanish Bar was helpful at such a situation !
I visited Cerveseria Catalana the last day in Barcelona. There are another five branches in Barcelona. Each branches are popular in Barcelona, I heard. Cerveseria Catalana is open from 8 a.m. and it's useful at any time, breakfast, lunch and dinner.
There're counter seats as soon as I entered. And many tables are at the back of the house. This restaurant is fairly deep. I think they have more 100 seats. Speaking of "BAR", I imagine it's a place for adults who enjoy alcoholic drinks, but they are like family restaurant. Many groups were family with small children. When I visited there, it was before 5 p.m., but there were scarcely any vacant tables in the restaurant. I heard Spanish people take late dinner past 8 p.m., so I felt their big popularity.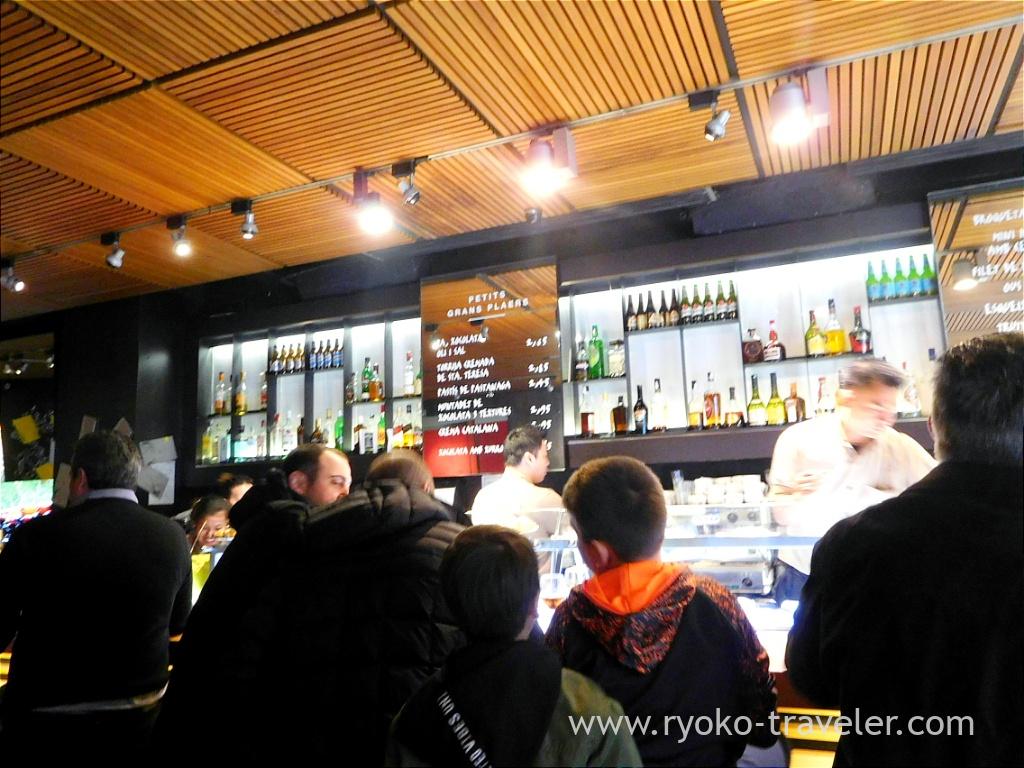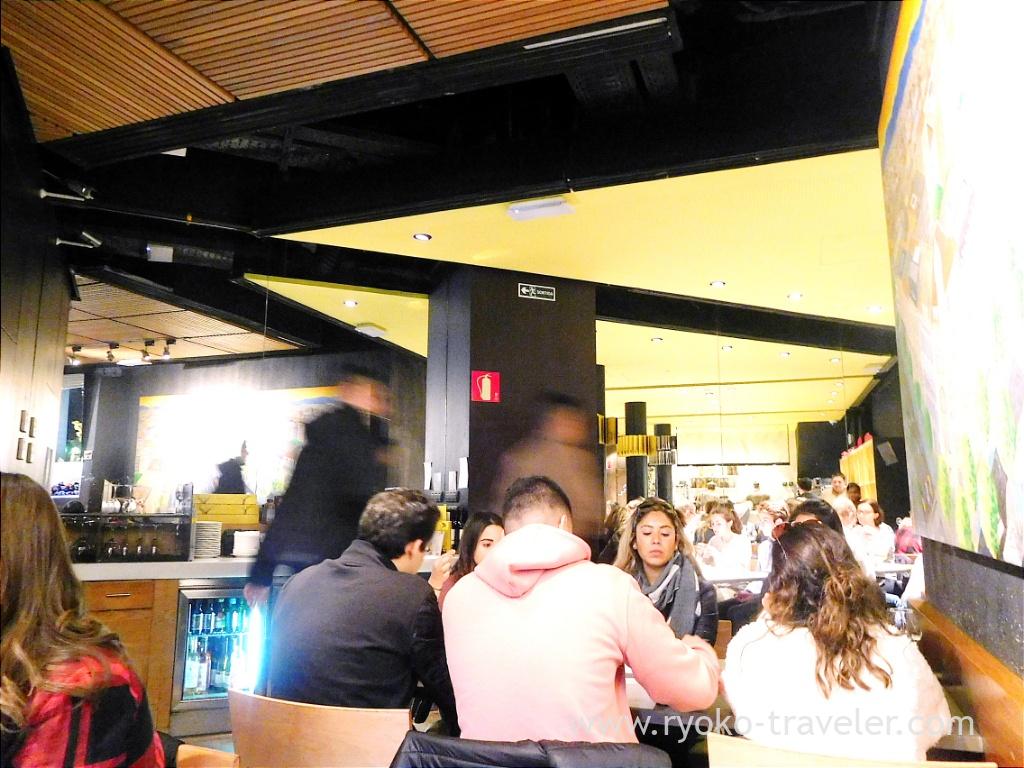 There're outdoor seats, too. Of course, as well as another normal Spanish restaurants, price go up from counter seats, inside tables and outdoor tables.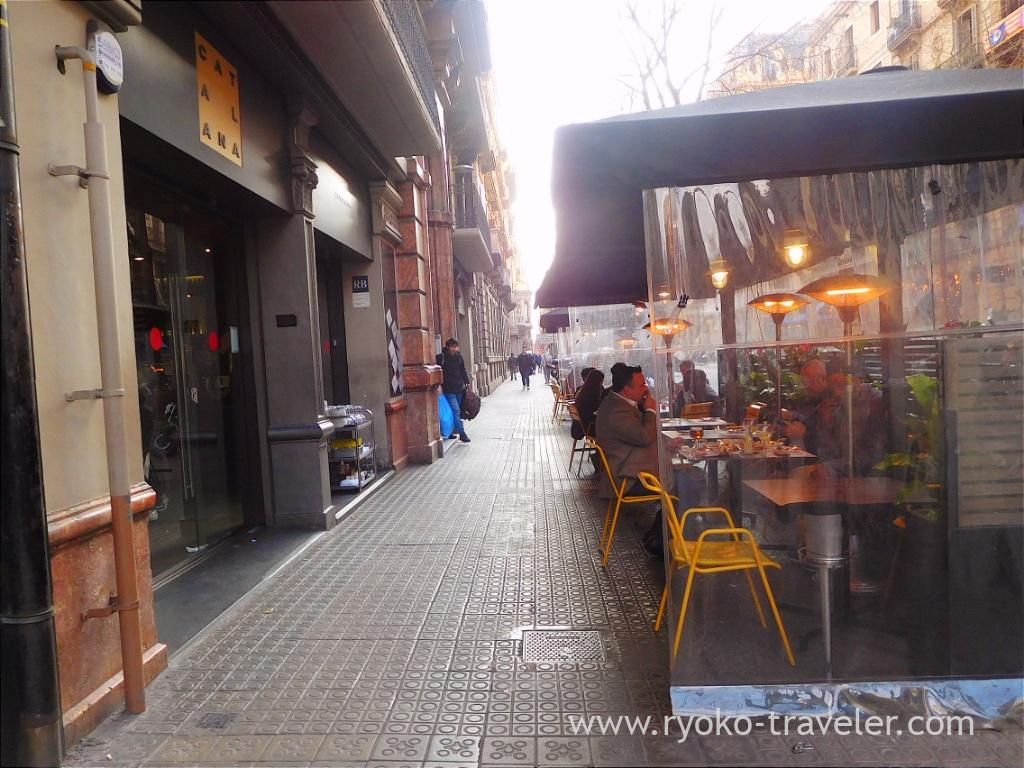 Though I wanted to be seated at the counter seats because I was alone, the staff took me to the table inside the restaurant. I found later, I should be seated at the vacant counter seats without saying to the staff if I want to be seated at the counter seats :p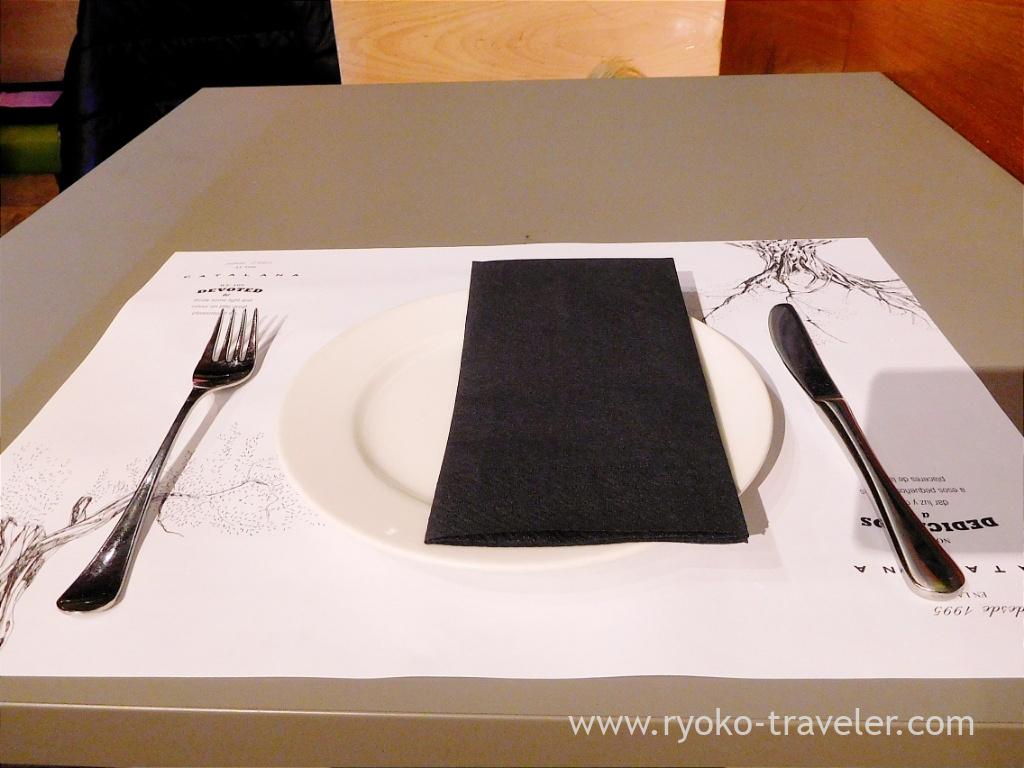 This is English menu. There're many food names and prices on the menu. Simple. I expected those are not large portion from those lower prices. It was right. If I visited there with empty stomach, I could eat at least four dishes 🙂 There're standard bar foods like Iberico and Spanish omelette.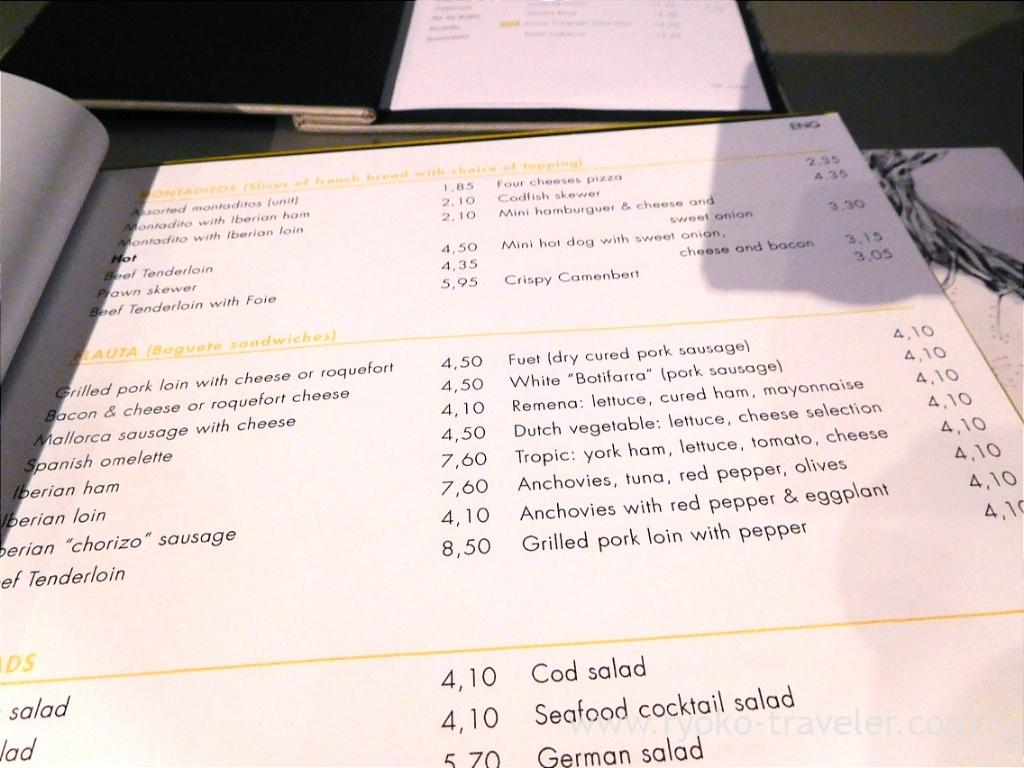 Because their name is "Cerveceria" (=beer bar), I ordered beer. It was served in such a cute glass. Spanish beer have light tastes and it was also so. Delicious. It went through my throat smoothly like water. I ordered one more. Though they are beer bar, they have only one tap for draft beer.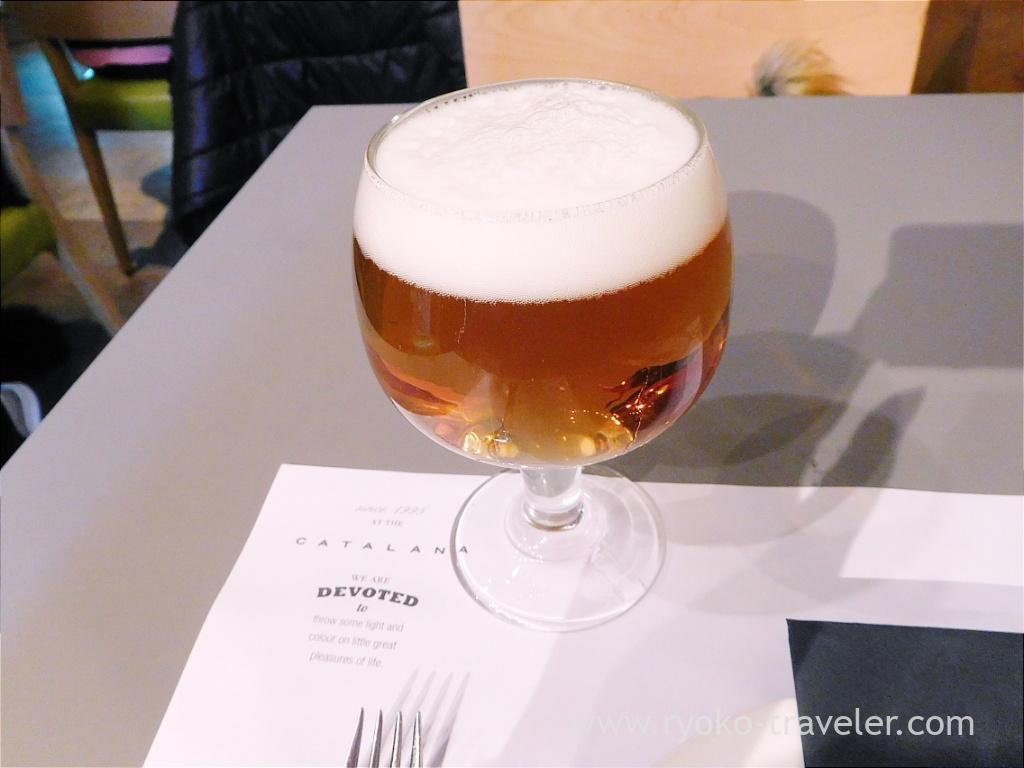 Mixture of asparagus and mushrooms is sauted green asparagus and mushrooms. It was salty a bit. But its tastes went with beer very much.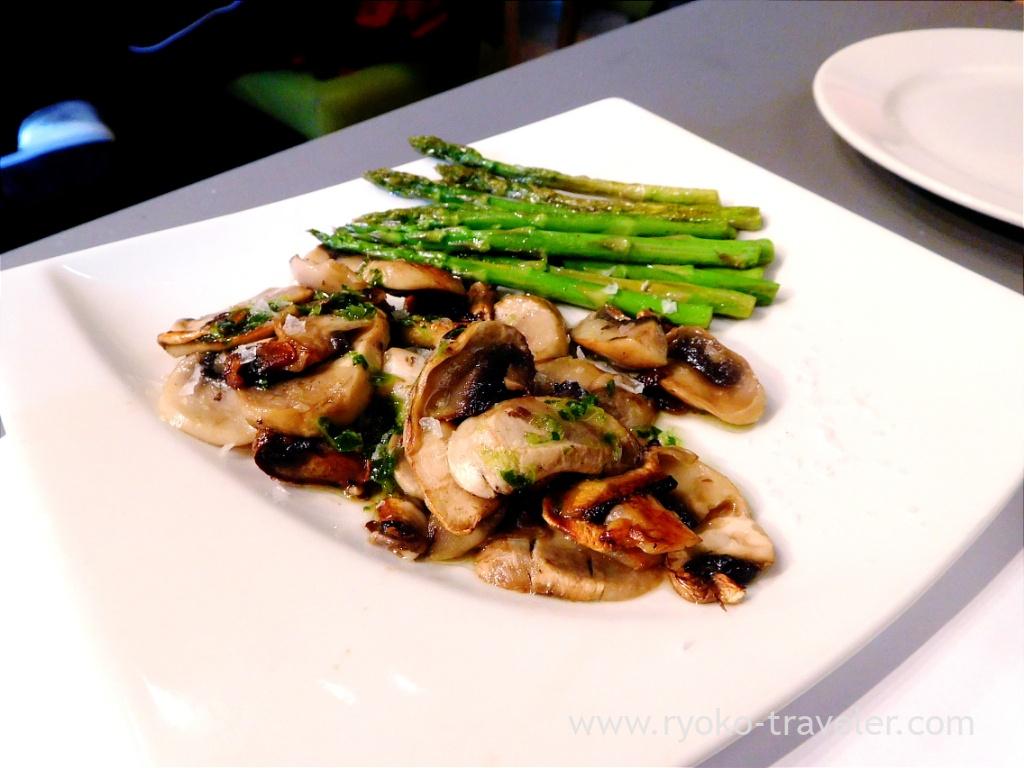 I wanted to eat razor clams, but I couldn't find the word on the menu, so I asked the staff nearby with a picture in smartphone. She said to me, "Of course, we have it.", so I could eat it 🙂 The name is Navajas at there. Razor clam is not very common in Japan. I ate it at only Kashigashira in Japan. The extracts of clam was awesome.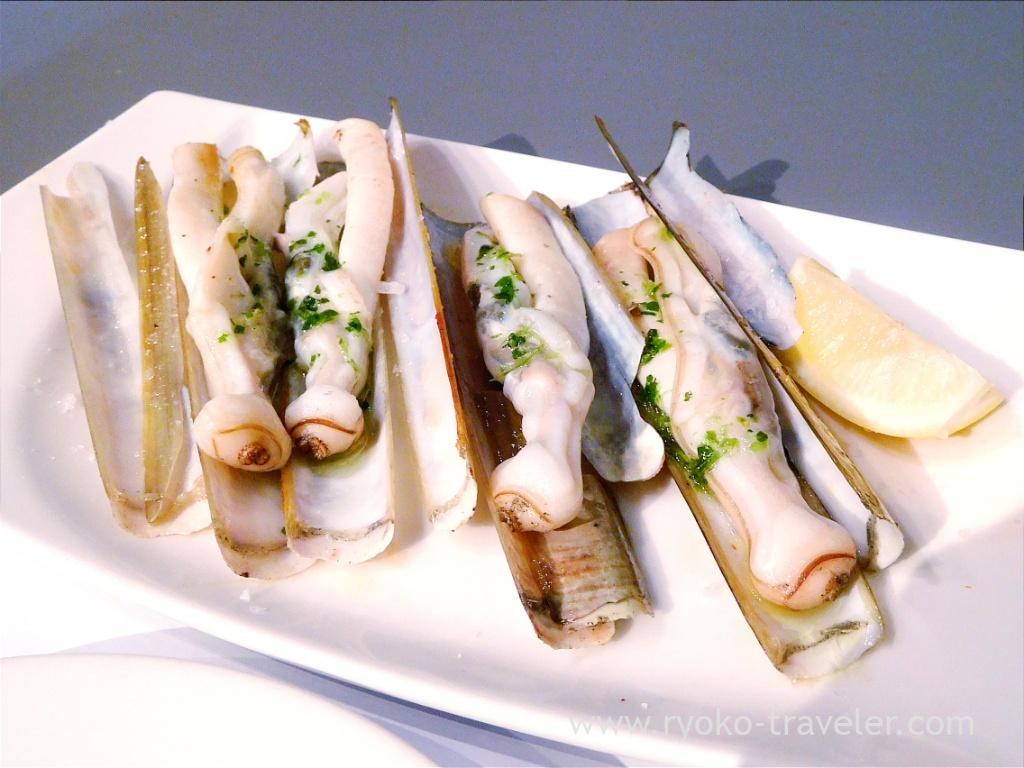 About

Name Cerveseria Catalana
Open Morning through midnight
Reservation Available
Credit card Available
URL Instagram

Google Map