I headed to the roasting place that I posted about it yesterday.
Arise Coffee Roasters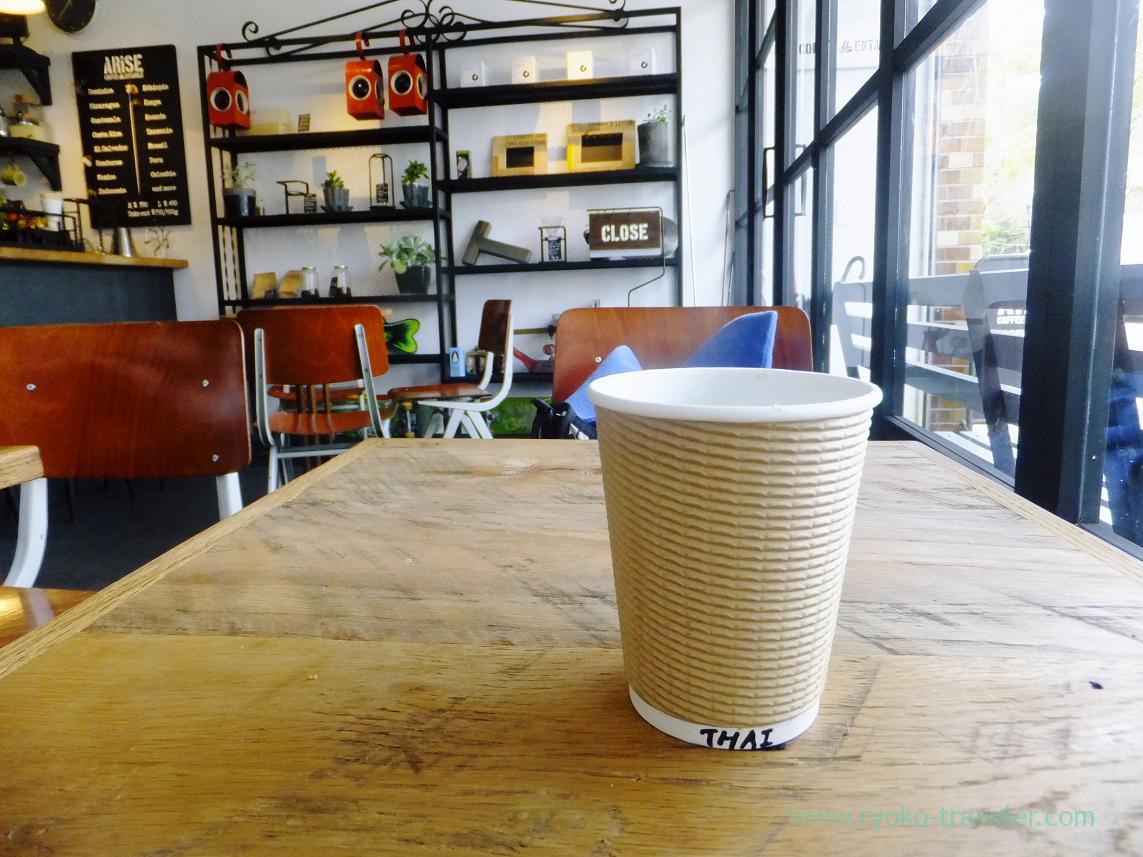 Kiyosumi-Shirakawa : Arise Coffee Entangle
Kiyosumi-Shirakawa became entirely popular sightseeing town after Blue Bottle Coffee is open. And many cafes started th...
Blue Bottle Coffee nearby was so crowded nevertheless it was weekday. Arise's staff said thanks to recent popularity of coffee and Blue Bottle Coffee, this roasting place is always crowded too.
Every coffee cost (M)350 yen, (L)450 yen
They have about six species of coffee beans. We choose from one and the shopkeeper make our coffee in front of us. It's not cafe. Coffee roasting house.
So,there is a big machine and beans bags. Drinking area is too small. Only small benches there. If you want drink coffee slowly, I recommend you visit ARise Coffee Entangle not far from here.
I chose my coffee beans from Mexico because the staff said this beans aren't too sour.
Same as Entangle, the staff wrote the name of production area at the bottom of the cup.
Basically they want guests drink coffees without anything, so there're not any sugar and milk.
Of course if you need, they give it to you.
Where?
It takes about 10 minutes from Kiyosumi shirakawa station. But there're some good cafes around there.
About ARiSE(アライズ)
Address / 1-13-8 Hirano, Koto-ku, Tokyo
Phone / 03-3643-3601
Open / 10 a.m. – 6 p.m.
Closed / Mondays
Reservation / Unavailable
Credit card / Unavailable
Smoking / Not permitted
Updates
May. 15, 2015 New posted
Nov. 24, 2019 Updated price and business hour