Kiyosumi-Shirakawa became entirely popular sightseeing town after Blue Bottle Coffee is open.
And many cafes started their business there. So, the number of people who enjoy checking on cafes is increasing.
Arise Coffee Entangle is long-established cafe compared with another cafes. They roast their coffee.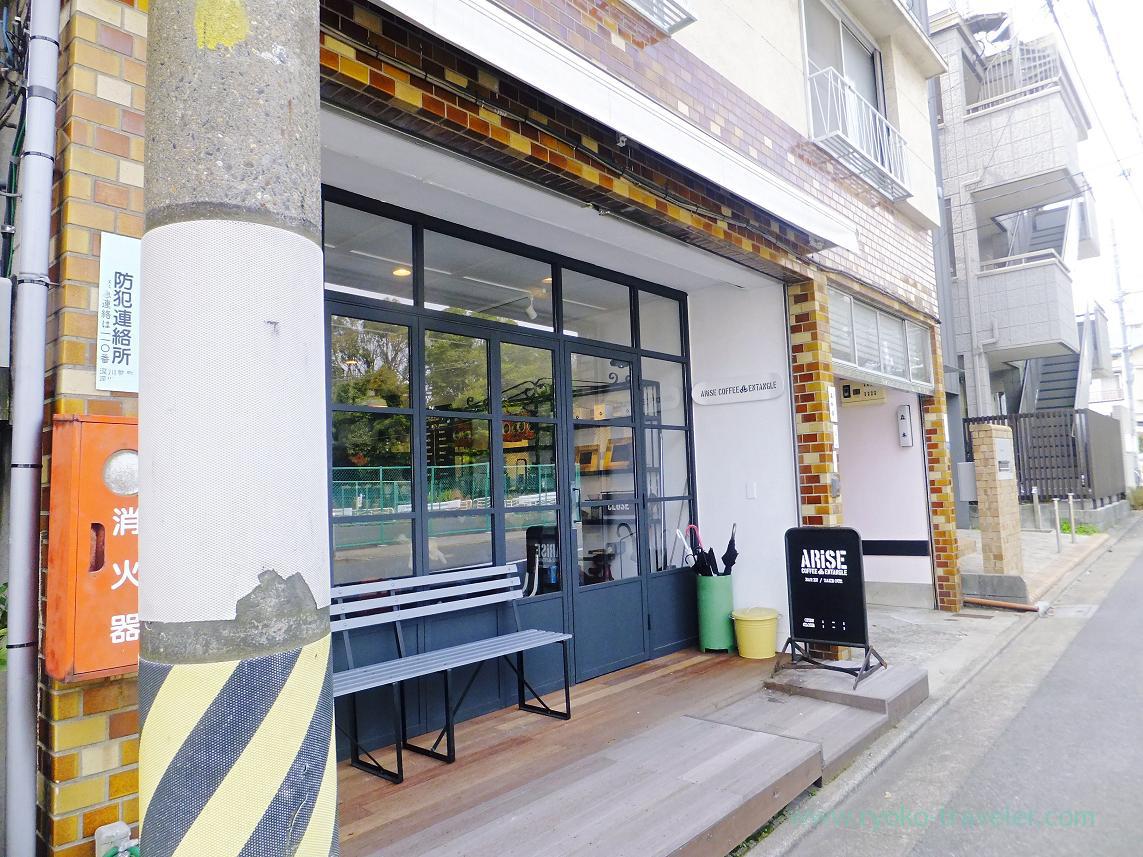 Their roasting place is near Blue Bottle Coffee's building. You can drink at the roasting place,too. But it is too small house and there are only some chairs and many visitors buy coffee beans, so you'd better go this cafe if you want to drink coffee slowly.
This "Entangle" is large cafe and they serve bread and cakes.
Coffee beans were prepared from about six countries like Costa rica, Israel, Thailand, Brazil and so on that day.
The staff asked me my favorite taste about coffee. I answered I don't like sour coffee and then he recommended Thailand's coffee.
He made my coffee very carefully. Every species of coffee is 300 yen.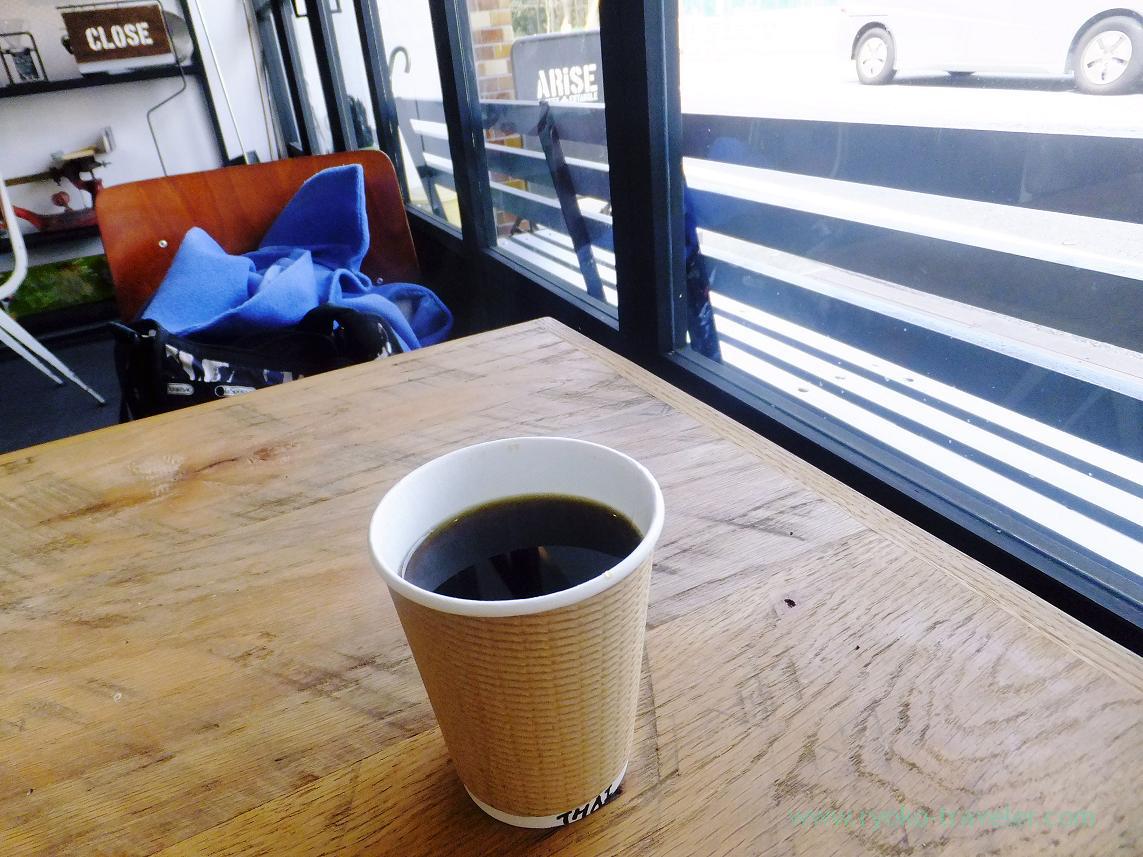 At first, I drunk it without as it is. It had sharp taste, but it was rather sour.
And I put sugar just a bit into my coffee. then the sourness disappeared and it became good.
The staff write the name of the country at bottom of the cup 🙂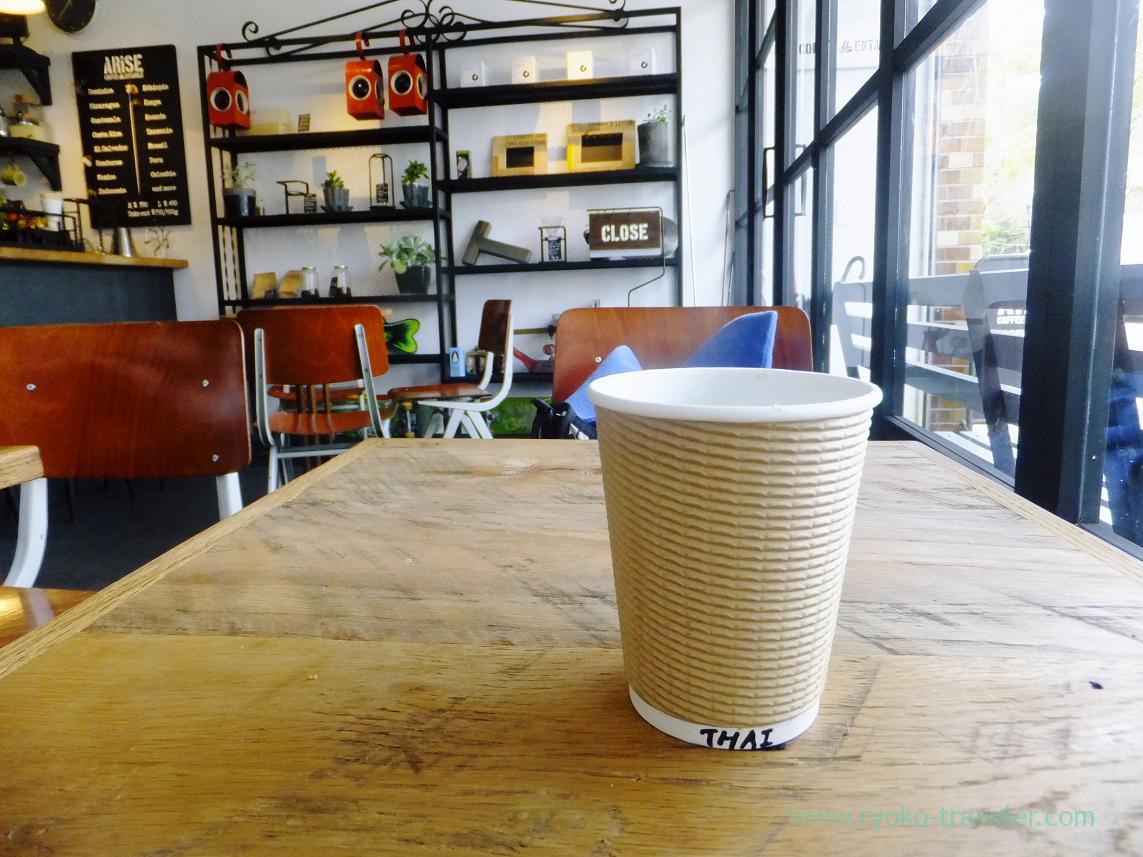 It is so popular shop and it is packed so often. But there is a large and comfortable park in front of the shop and some benches. Drinking the coffee at the park is enjoyable, too 🙂
Of course, you can buy all species of the beans displayed at the shop 🙂
There's roasting house of Arise Coffee close to Blue Bottle Coffee. They also serve coffee 🙂
http://www.ryoko-traveler.com/arise/
About Arise Coffee Entangle (アライズコーヒーエンタングル)
Address / 3-1-3 Kiyosumi, Koto-ku, Tokyo
Station / Kiyosumi-Shirakawa station (Toei subway)
Open / 9:30 – 18:00
Closed / Mondays
Website / http://arisecoffee.jp/(in Japanese only)