I visited Aoshima Ramen (青島食堂) past 4 p.m. the other day because I thought they are not so busy on weekdays compared with on weekends. And they close 5 p.m. So, 4 p.m. is good time, I thought. Aoshima Shokudo was born in Nagaoka city of Niigata. There're several branches in Niigata, and I found so many people waiting when I visited Niigata last time and I gave up. So, I visited Akihabara branch.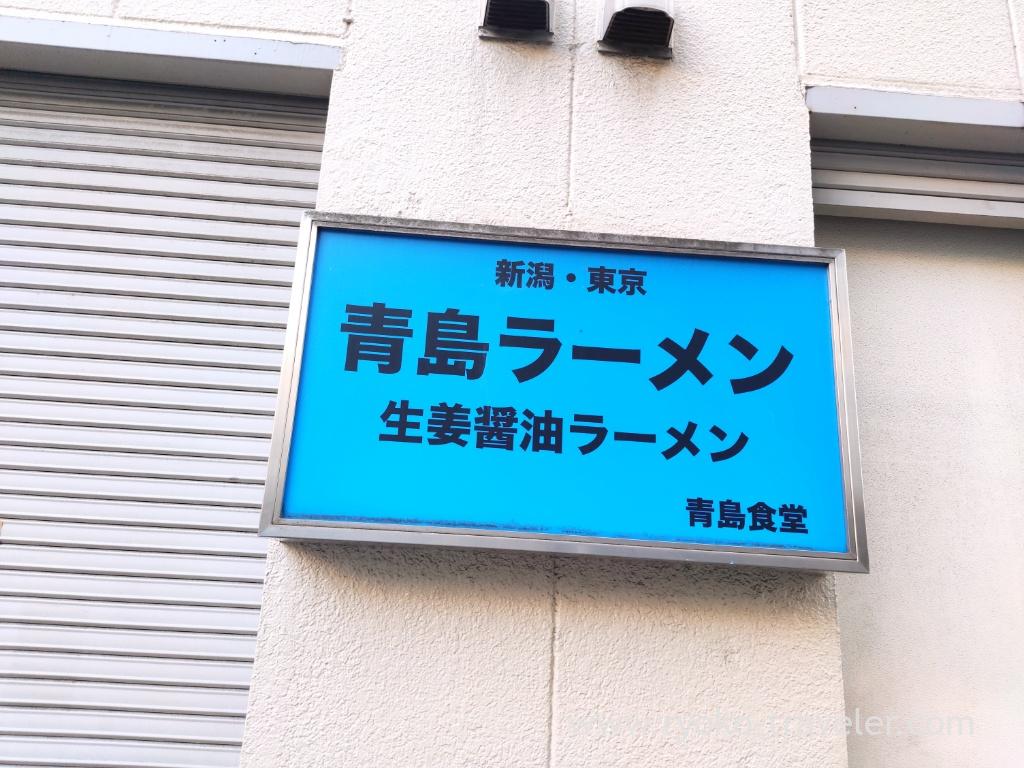 When I got to there past 4 p.m., I found there were about 10 people was waiting outside. Also there were about 10 people waiting inside. BY the way, they are always half-shuttered when they are open.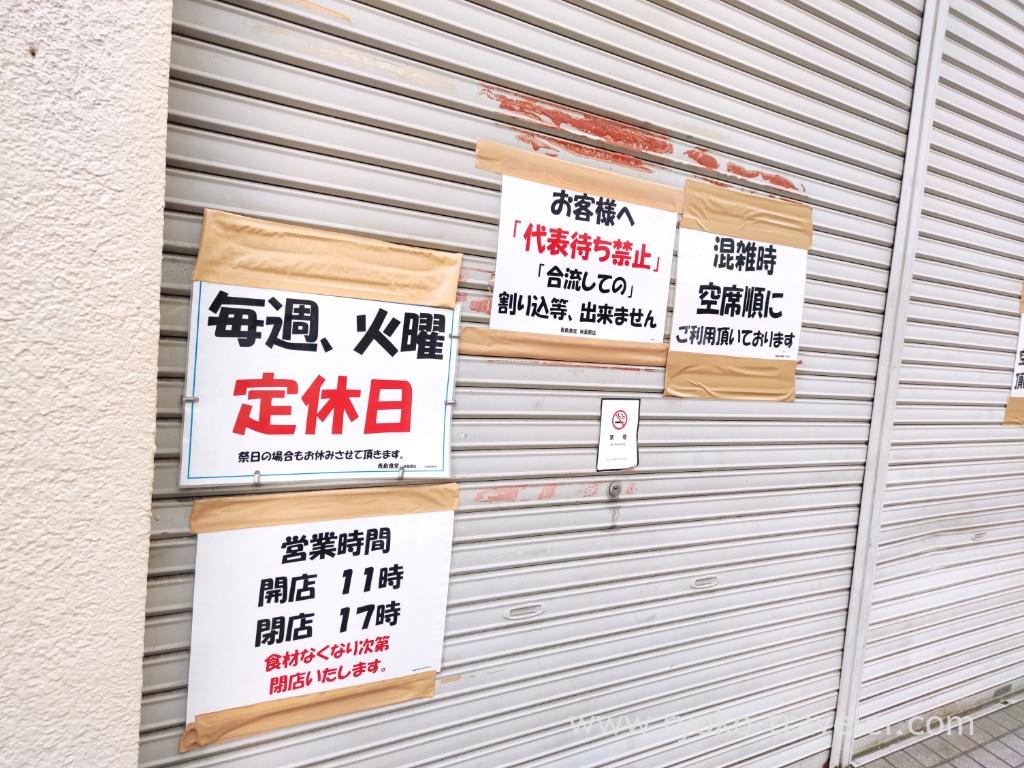 There's a ticket vending machine in the shop near the door. So, when we enter into the shop, we buy tickets. There are 10 counter seats. Not many seats there. But staffs work automatically and people eat soon and get out. So, we don't have to wait much.
They have Aoshima ramen having soy sauce soup with ginger only. ALso they have ramen with extra roast pork. I ordered Aoshima ramen with boiled spinach. This soup had sharp tastes of soy sauce. It's oily, so it's hard to get cold. It's because of the cold climates in niigata. I expected it have stronger ginger flavor, but it wasn't. It had pungent flavor of ginger just a bit.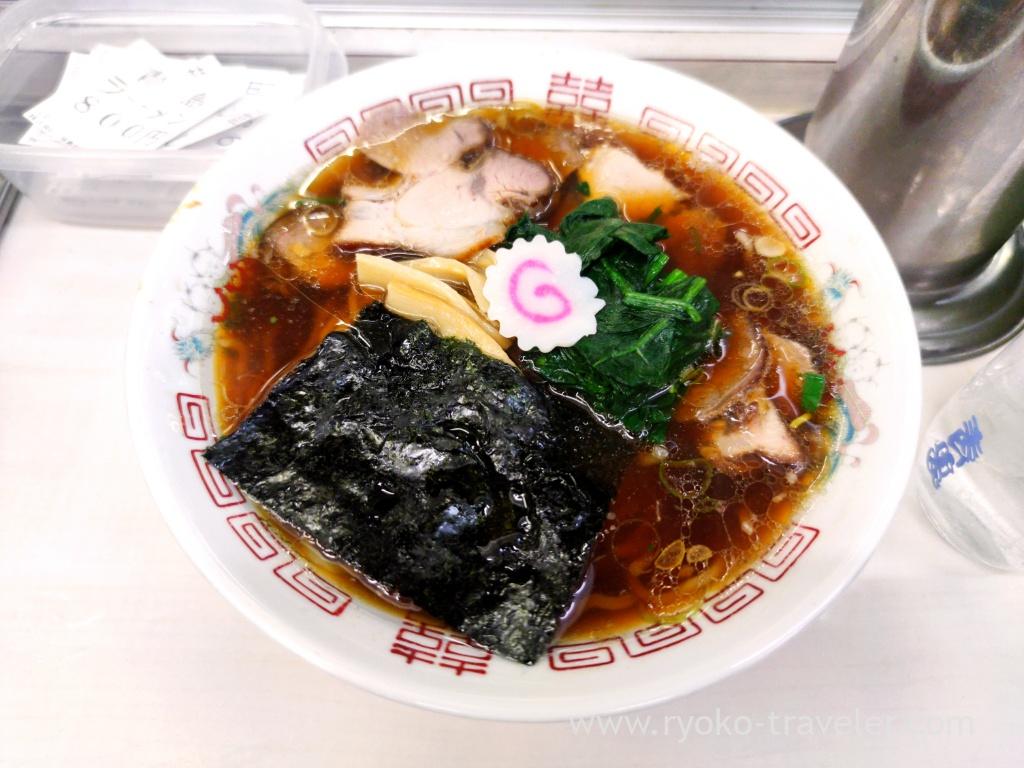 Naruto, bamboo shoot, laver and roast pork. And boiled spinach (plus 50 yen).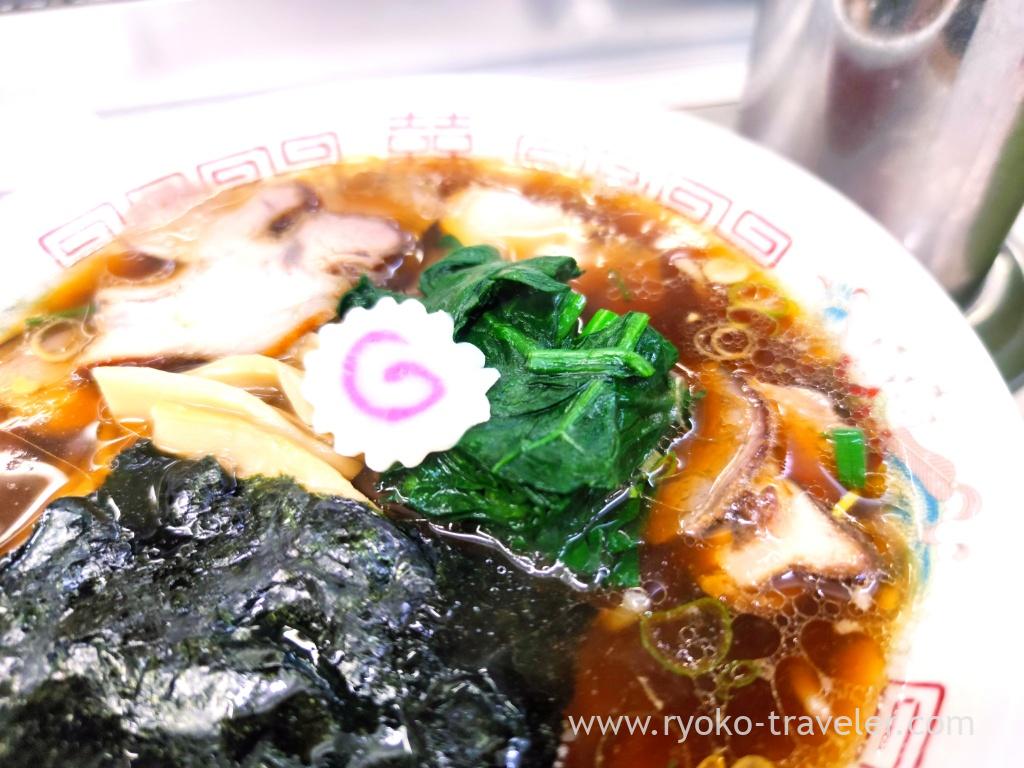 Narrow and curly noodles. I think this is the ultimate and orthodox ramen. I want to feel free to eat it. But now they are toooo busy.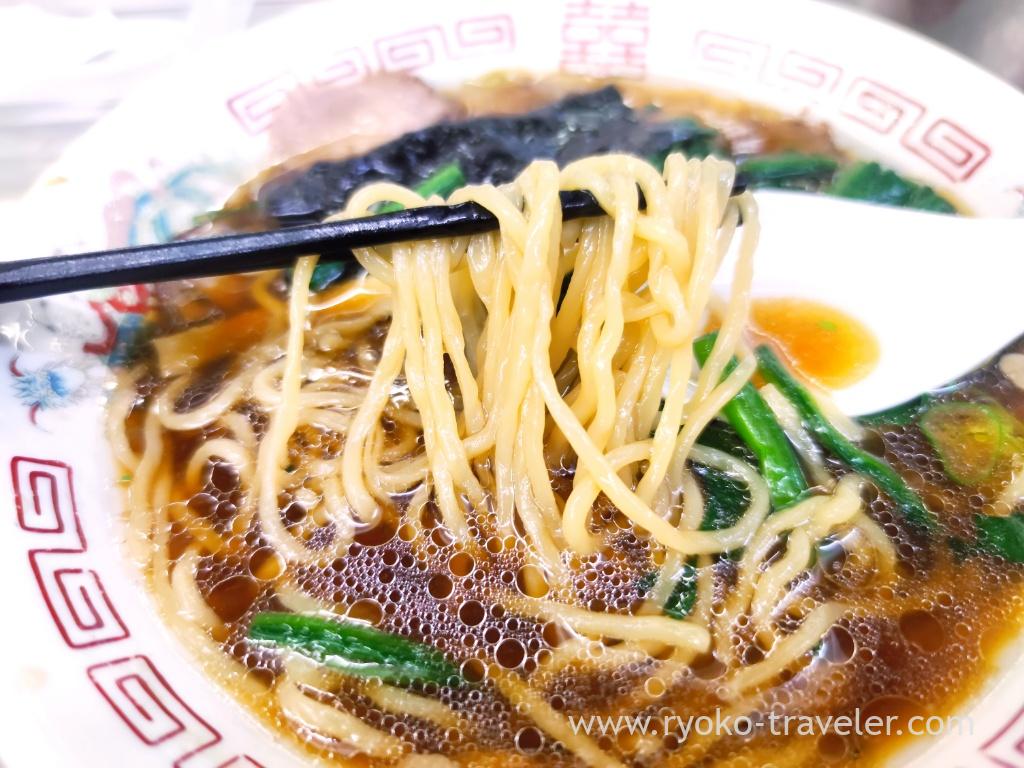 About

Name Aoshima Ramen Akihabara branch (青島食堂 秋葉原店)
Open Daytime
Reservation Unavailable
Credit card Unavailable
URL Website

Google Map