Speaking of cold sweets in Hawaii, everyone imagine shave ice at first. But I don't like the rough shave ice because it's too cold for me. I always have stomachache 30 seconds after starting to eat. (In Taiwan, I always eat smooth snow ice)
So, I visited ALOHA CONFECTIONERY instead of that. It is located on the 3rd floor of Ala Moana Center.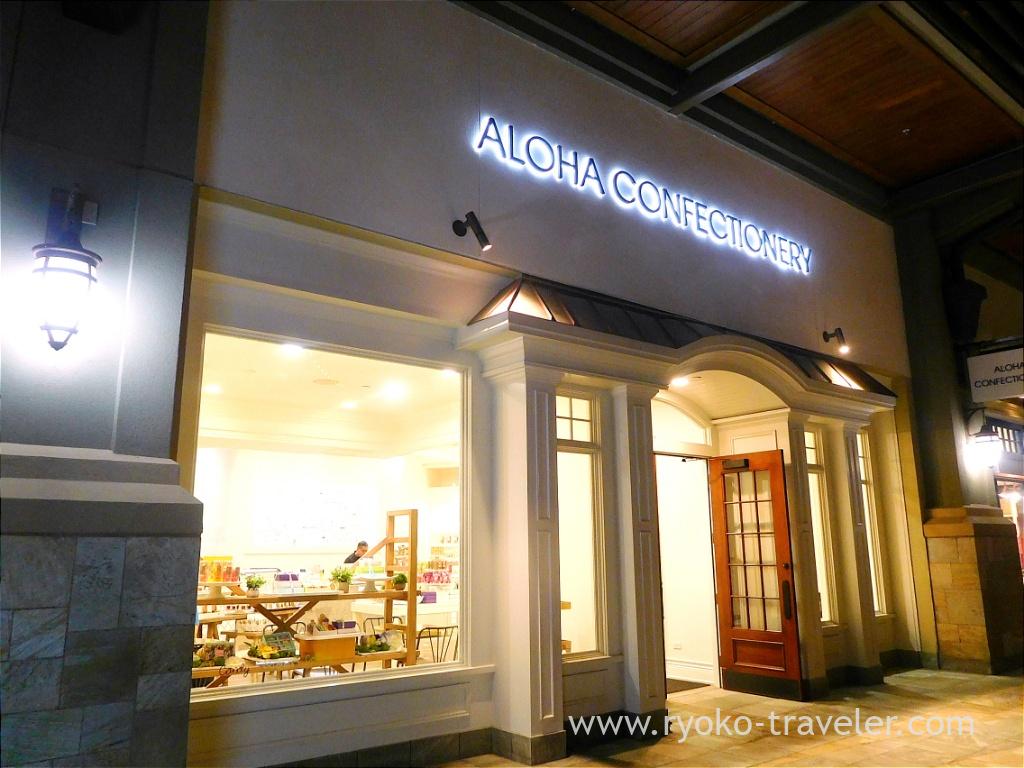 Nothing is there except "cute" and "sweet" in the shop !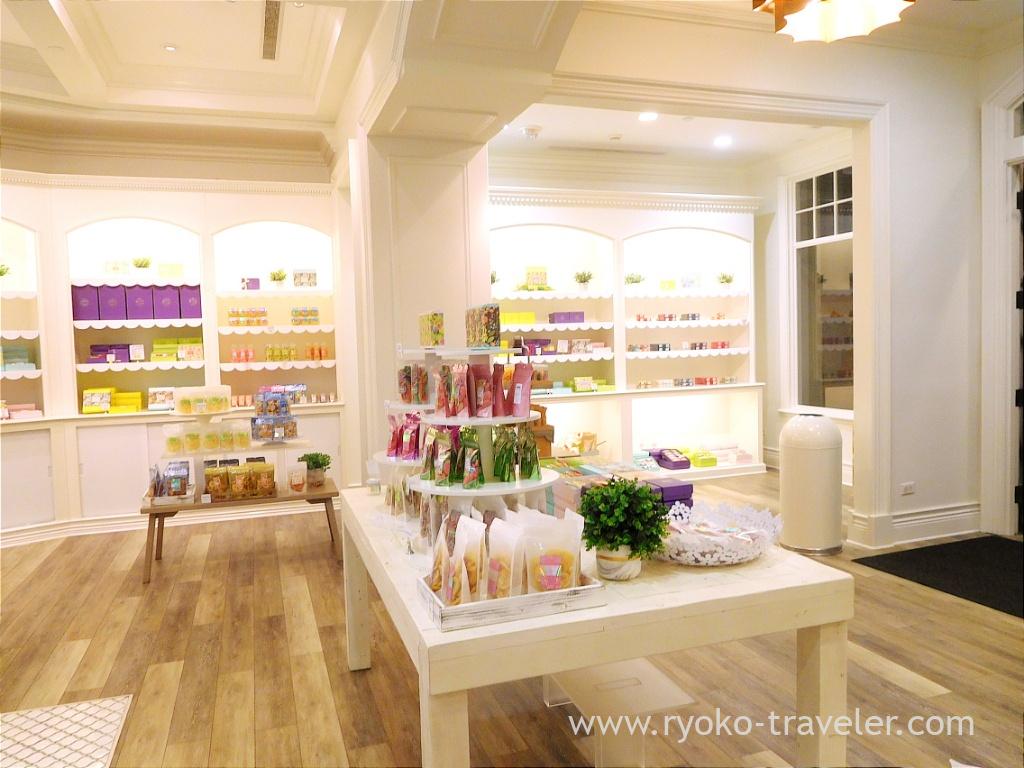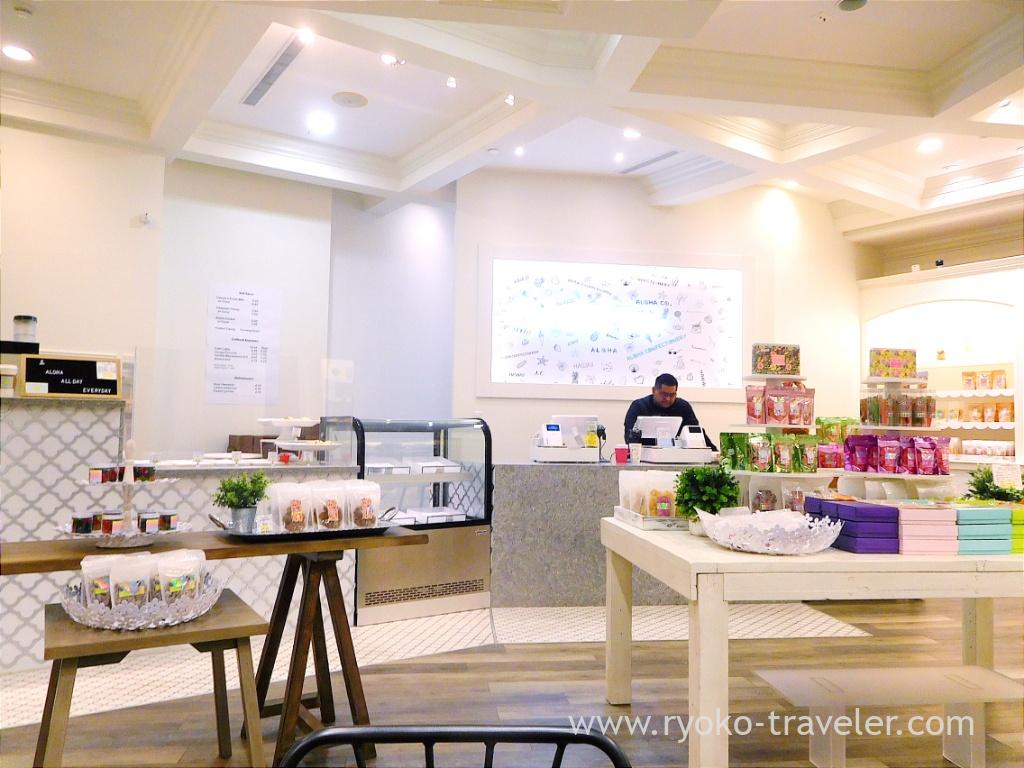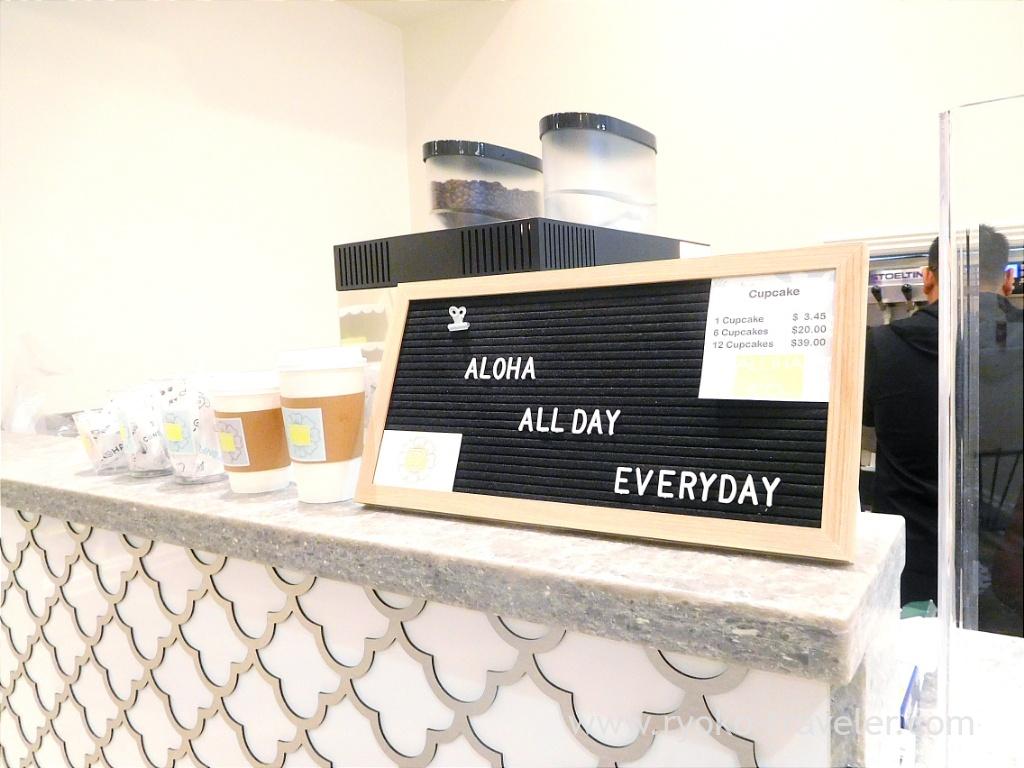 There're many cute confectionery, for example, cookies, gummy candy and so on. And there's eating space and we can eat soft serve, cup cake and drink in the shop.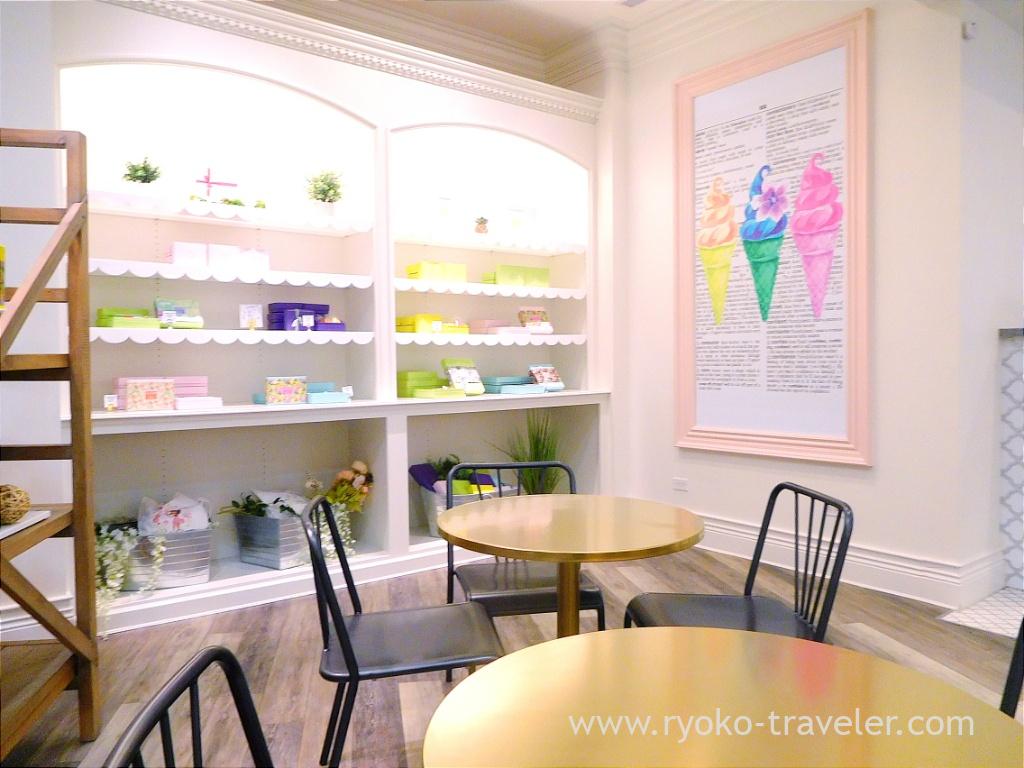 It was chill that day, so there were scarcely any people except me around this shop because it is located outside of Alamoana center.
Menus that is available FOR HERE. Soft serve have three flavors. Hawaii,s Fresh Milk, Hawaiian Honey and Aloha Cookie.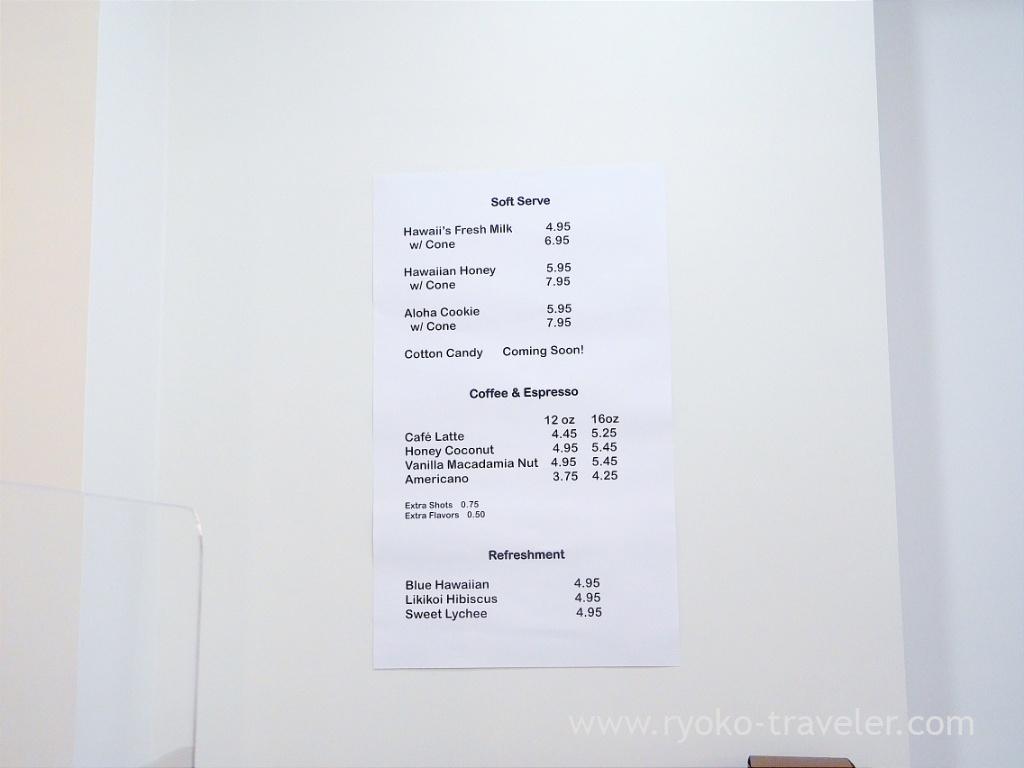 Cone is more expensive by two dollars than cup. But their cone is very loved by ladies ! Look at it ! Red, blue, black ! Such a photogenic cone !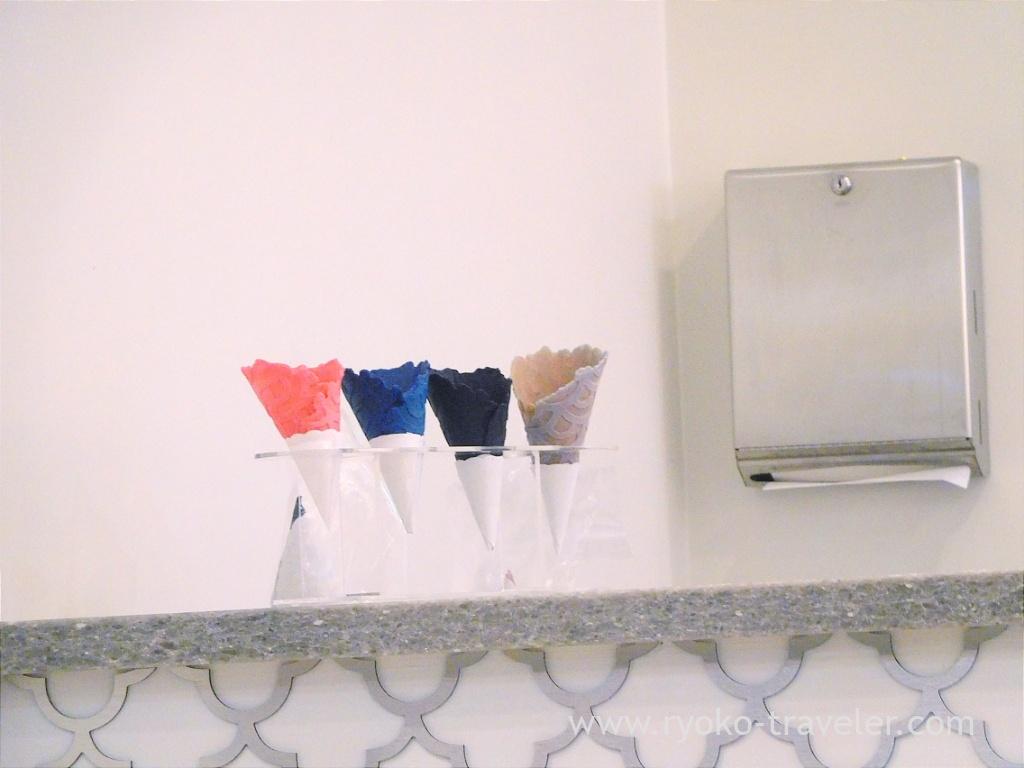 I ordered Honey soft serve in a cup. I thought this is honey-flavored soft serve before getting it. But this was milk soft serve with honey on it. granola, too.
Because it had much honey. Honey was not only on the top but also at the bottom. So, it's very sweet.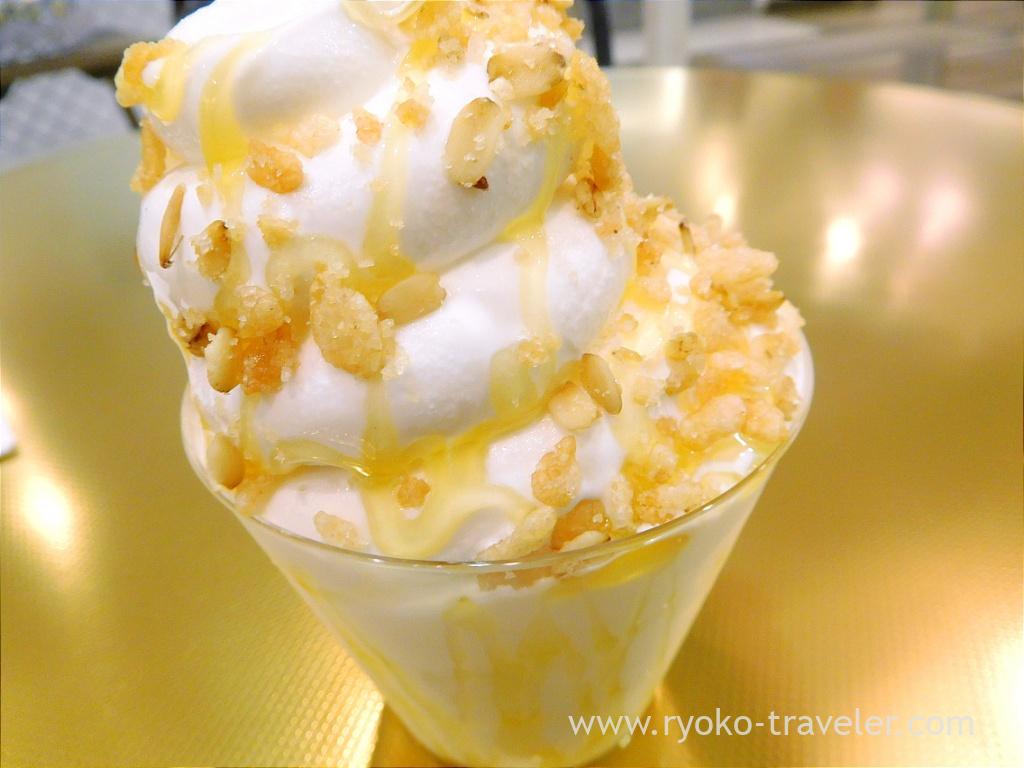 Though I chose small one, it's very large. And it's easy to melt. I ate it by myself. I recommend you share it with someone. Milk soft serve wasn't too sweet. It had mild tastes. I didn't need sweet honey. I heard also Aloha cookie is milk soft erve having cookies on it. There're only three tables inside the shop, but we can eat them outside.
About

Name Aloha Confectionery
Open Day through night
Reservation Unavailable
Credit card Available
URL Instagram

Google Map