Finally Aichun (愛群) has come back to Yokohama Chinatown ! They temporarily moved to Kannai area in Yokohama because of rebuilt. It was for one year. Finally ! Welcome back ! Aichun accept reservation only for course. So, we reserved and enjoyed course on the 2F. This is three-storied building.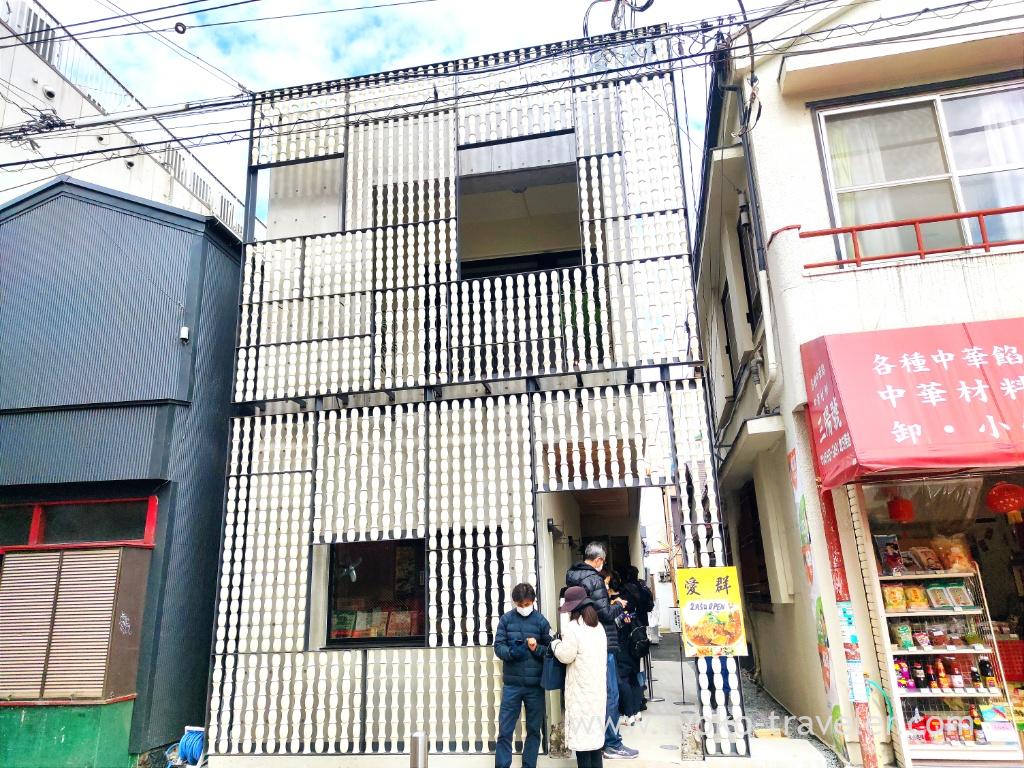 Aichun have tremendous popularity, so many people wait in line throughout business hour as usual. But at lunchtime, almost all people eat noodles or rice only and get out after finished eating.
This is the menu. Nothing has changed.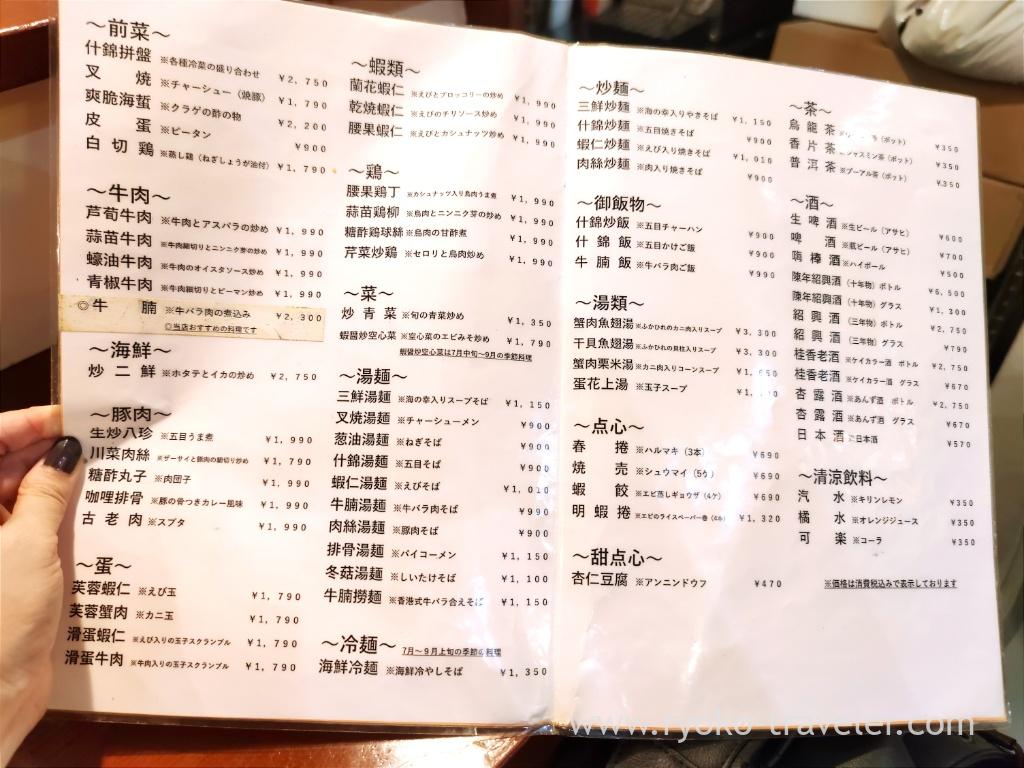 We took course that cost 6600 yen in advance. And we ordered our drinks. I ordered draft beer. We chatted for a while. And then the staff served dishes one by one.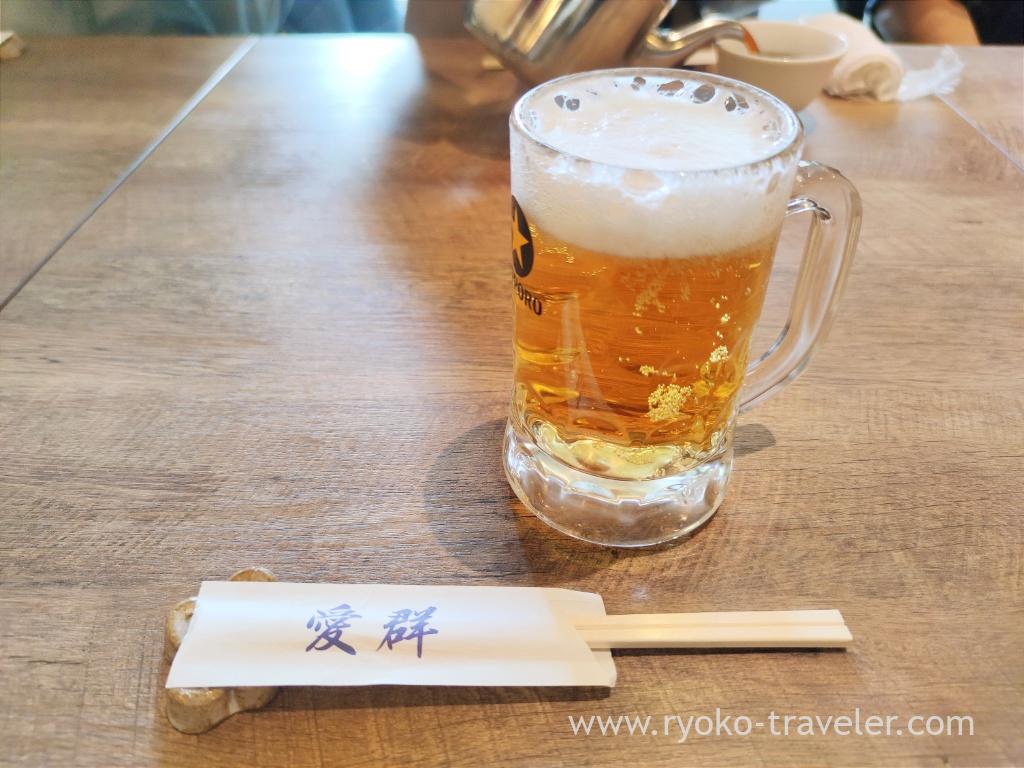 Appetizer. From left, roast pork, jelly fish, and century egg. Standard Chinese appetizer. Everything was good. And beautiful.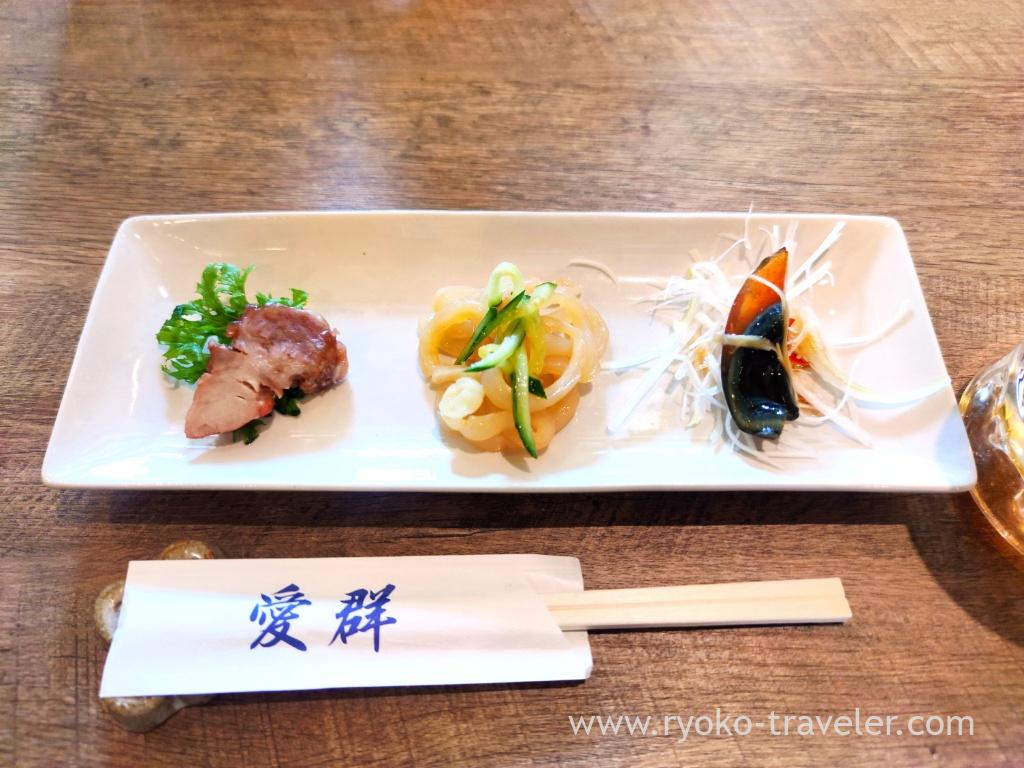 Soup with crab and shark fin. Gorgeous.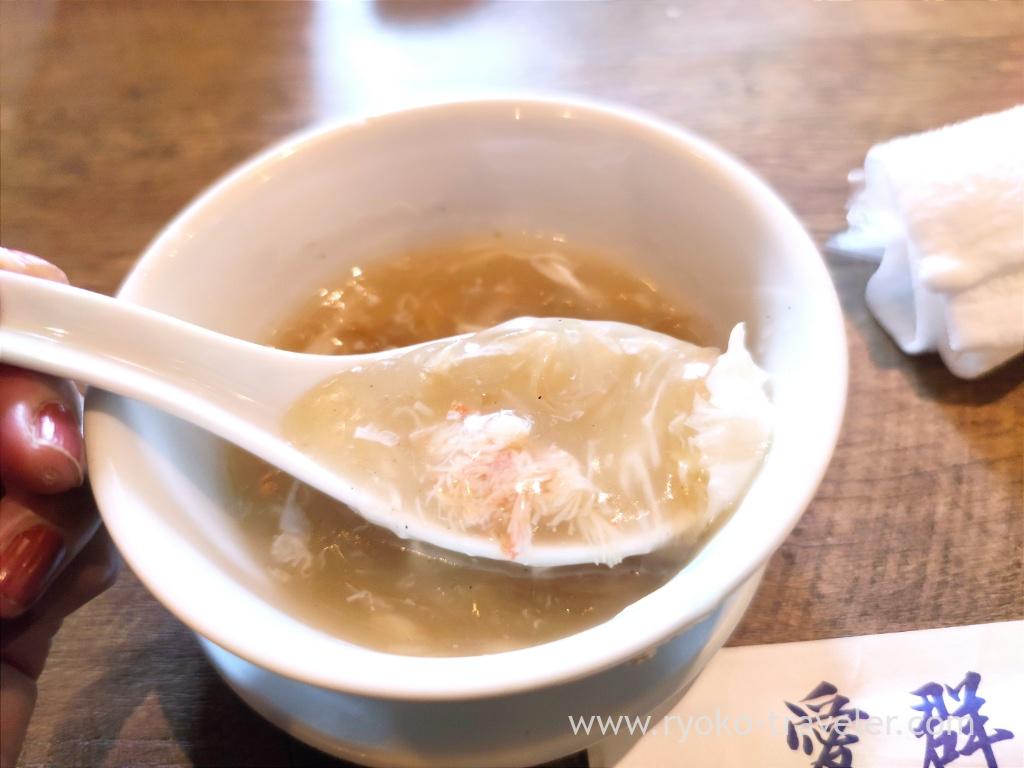 And their specialty, Simmered beef belly stew (牛腩) ! So soft…. ! Of course the beef was awesome, and this sauce was good, too. I wanted to put rice into the sauce… :p
Fried two seafood (炒二鮮). two seafood that time was scallop and squid. The scallop was sweet ! And the extract of seafood soaked into the broccoli. Delicious. It was seasoned lightly, so we enjoyed the natural tastes of those ingredients.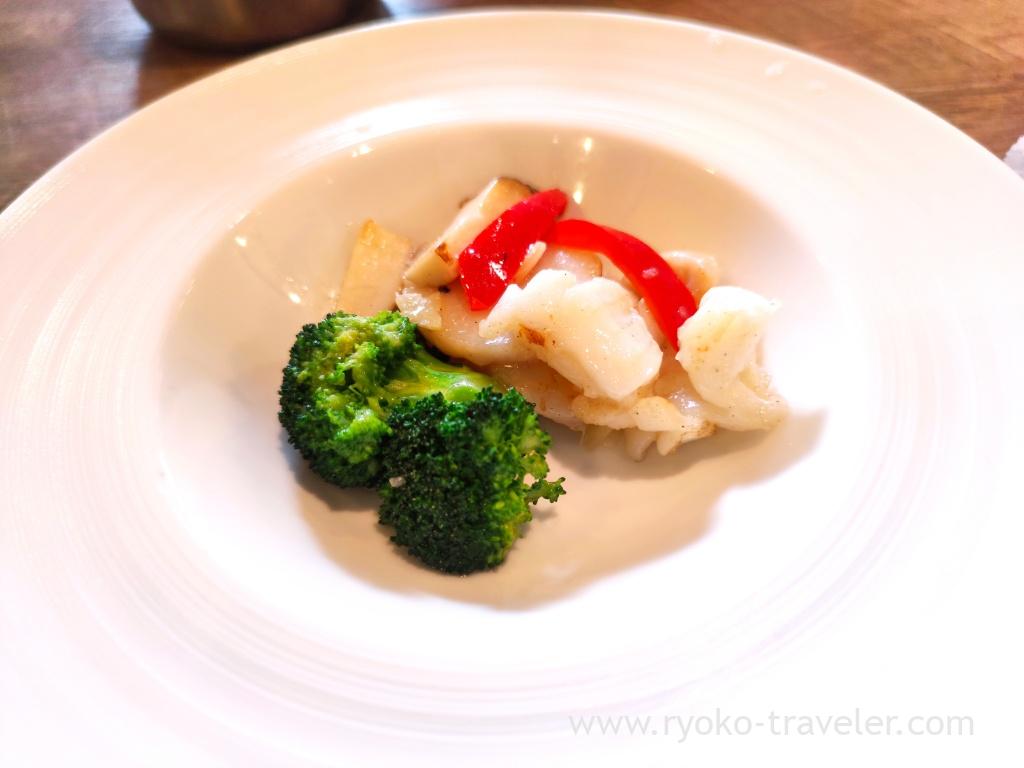 Fried shrimp with chili sauce (乾焼蝦仁). It's called "Ebichiri" in short in Japanese. It had springy texture ! The orange added refreshing flavor. I haven't eaten such a ebichiri ! I liked it !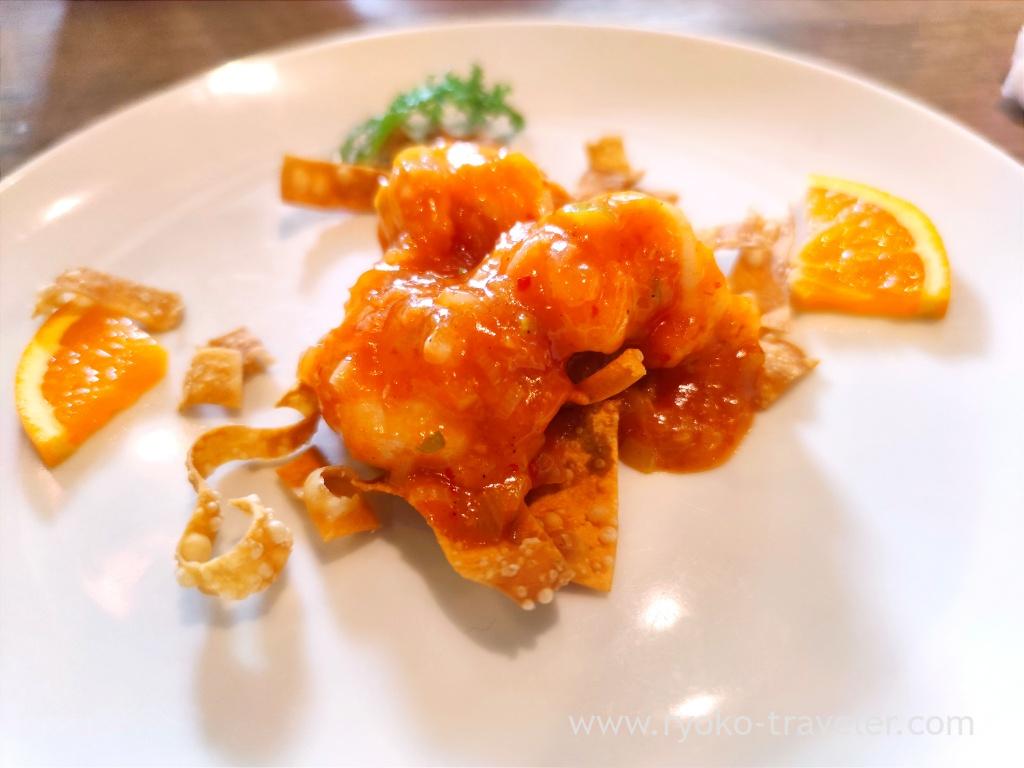 Seasonal dish. Spring roll with oyster that time. It's not on the menu. If you want it without fail, you need to order in advance. It had spring oyster ! It's MUST !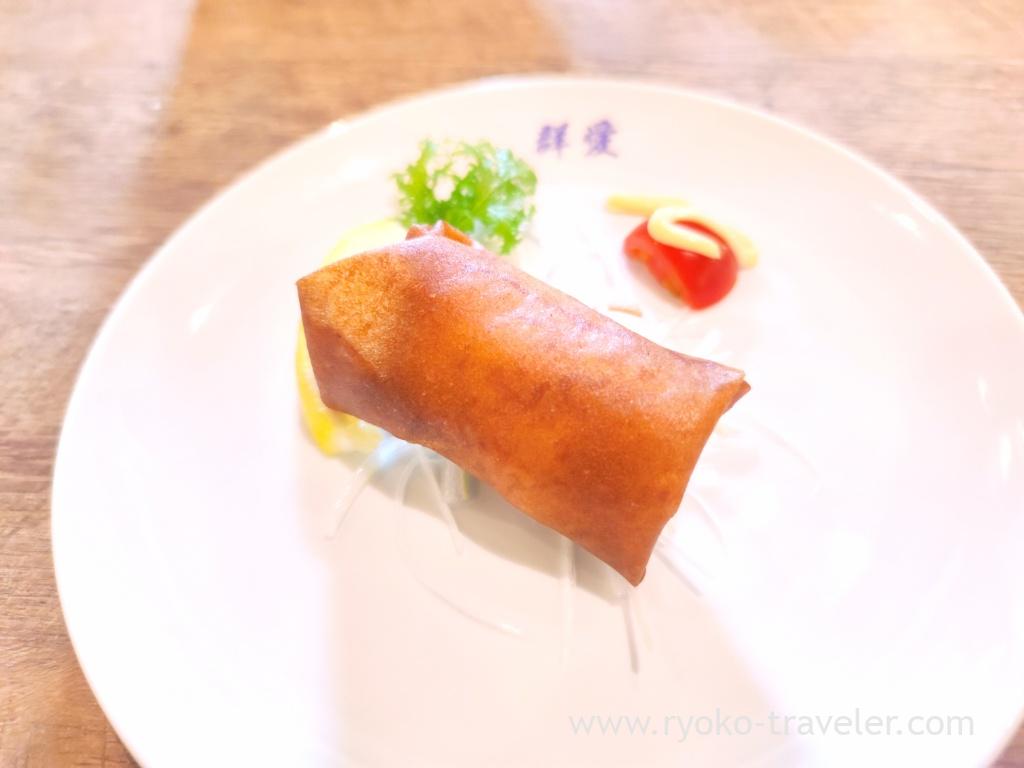 Fried rice (炒飯). It's between wet and dry. It's the best condition !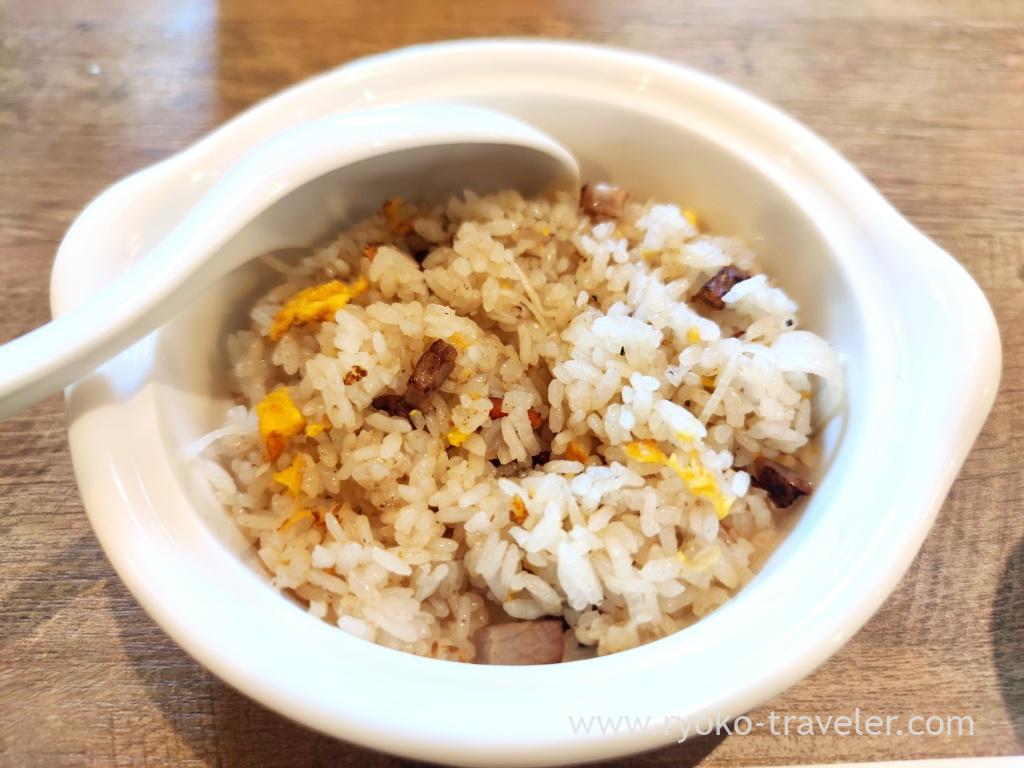 Last, dessert was served. Aichun have course from 2000 yen and this 6600 yen course have many dishes and almost all dishes included in the course is on the regular menu. So, I recommend this course if you want to try Aichun's representative foods 🙂
About

Name Aichun (愛群)
Open Lunch, Dinner
Reservation Available for course only
Credit card Available
URL Twitter

Google Map