I posted about Gong Zheng Bao Zi (公正包子) in Hualien before. Today, I post about Dumpling House (周家小籠包蒸餃) next to 公正包子. 公正包子 had a long waiting line to go, but 周家 was packed with people who ate in the shop. 周家 is very popular as steamed buns as well as 公正包子.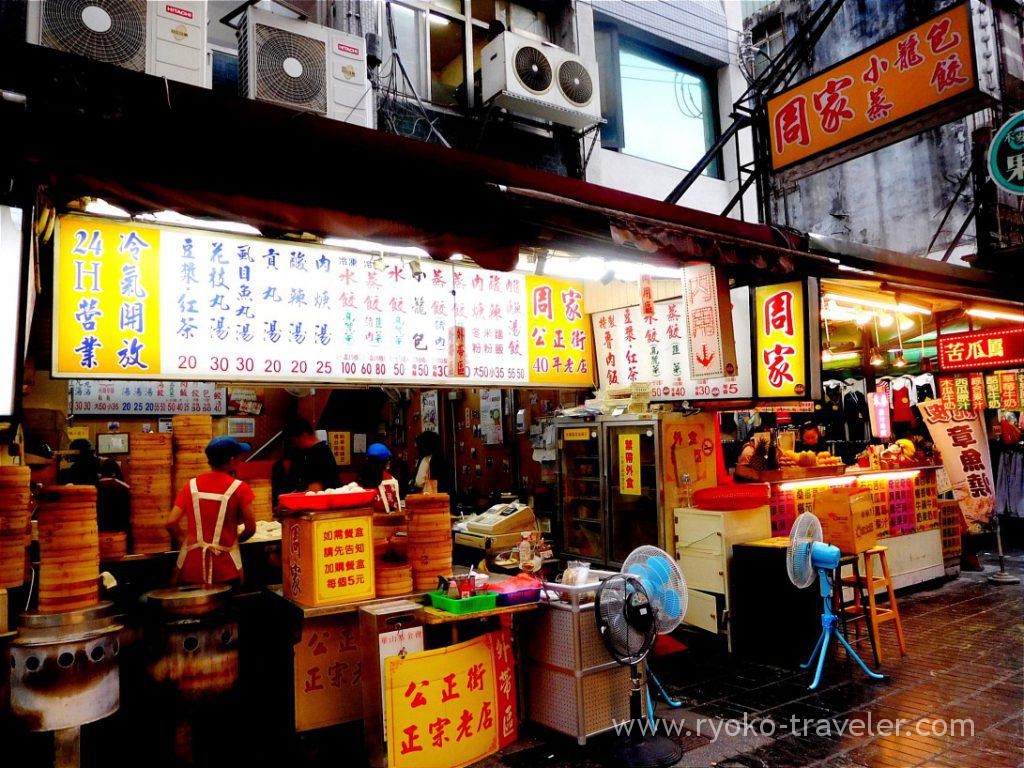 They were said to be open for 24 hours, but when I visited there early in the morning, they weren't open. And now, google map says they are open from 10:30 a.m. to 2 a.m.
I wanted to eat in the shop, so I was seated where as I want and filled out the menu sheet. Though they are popular as steamed buns (小籠包), also they have a variety of foods. They have drinks in the refrigerator. So, we get from there as we want. After I filled out, I handed it to the staff nearby.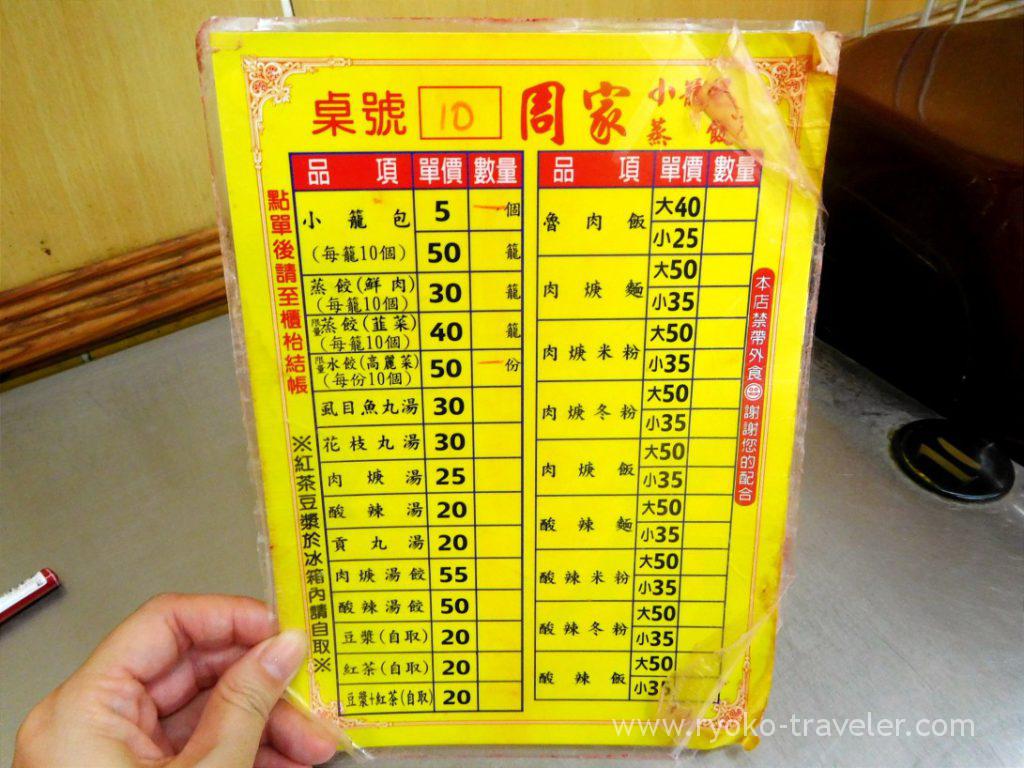 This is their Steamed bun. Their buns are thicker than Gong Zheng Bao Zi's. It's similar for us Japanese. They accept order by one bag (10 portions 50 TWD) and one portion (5 TWD). The stuffing inside was seasoned with salt and pepper. It was juicy. Almost all ingredients of the stuffing was mainly meat. They have special sauce having chopped garlic and eating with it was good. Of course, the steamed bun was enough good without sauce.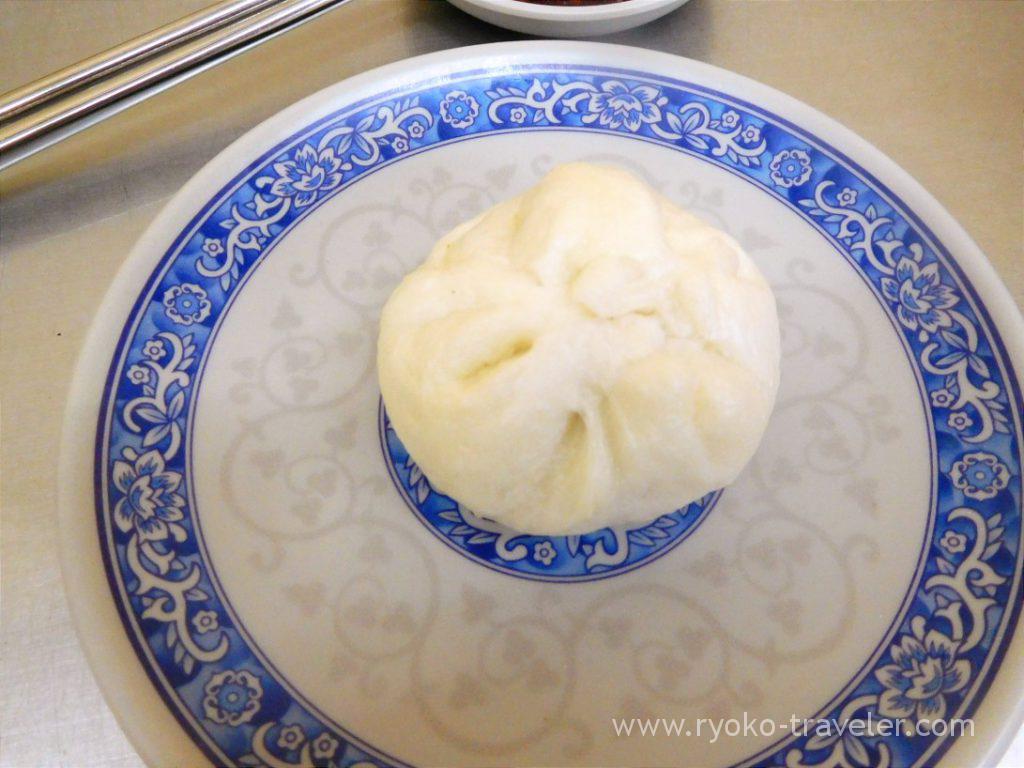 Their name have the word "蒸餃 (steamed dumplings)", so I ordered steamed dumplings, too. They have three types of steamed dumplings. Meat dumplings (鮮肉蒸餃), Leek dumplings (韭菜蒸餃) and Cabbage (高麗菜蒸餃). I ordered meat dumplings. They accept order by 10 pieces. It cost only 1 USD ! Wow. Inexpensive. I had it with the special sauce with chili pastes.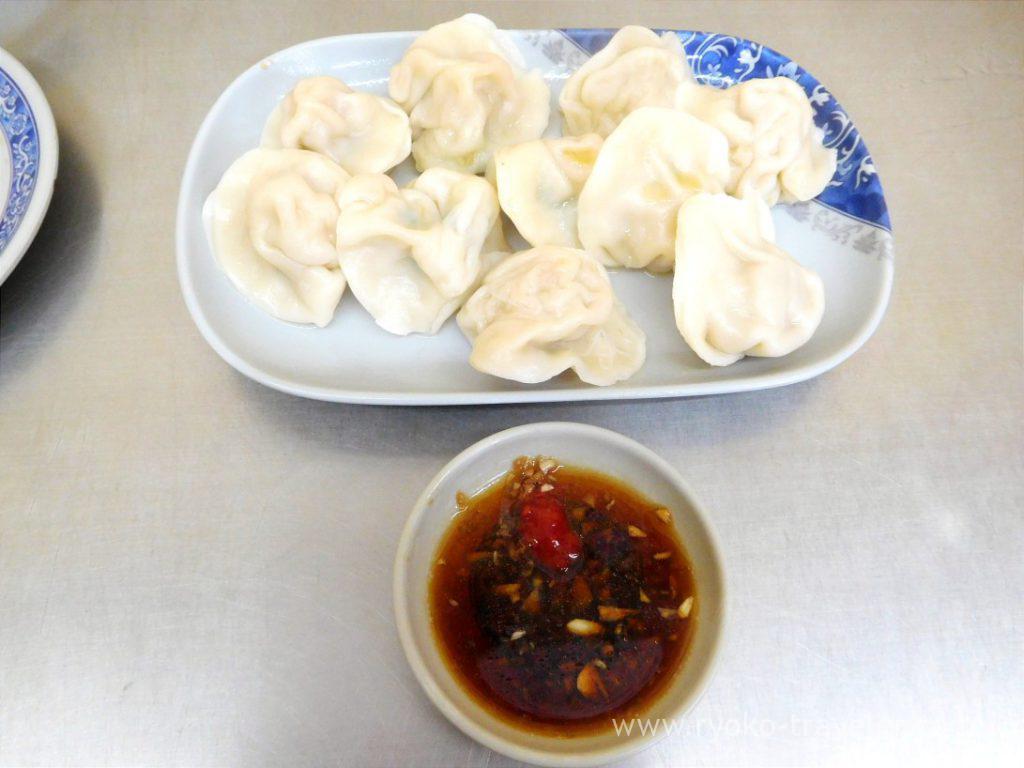 Also the dumpling have thick skin. And its inside have juicy stuffing. Its name is meat dumplings, but as you see, it have much vegetables, too. It had crunchy texture. Healthy.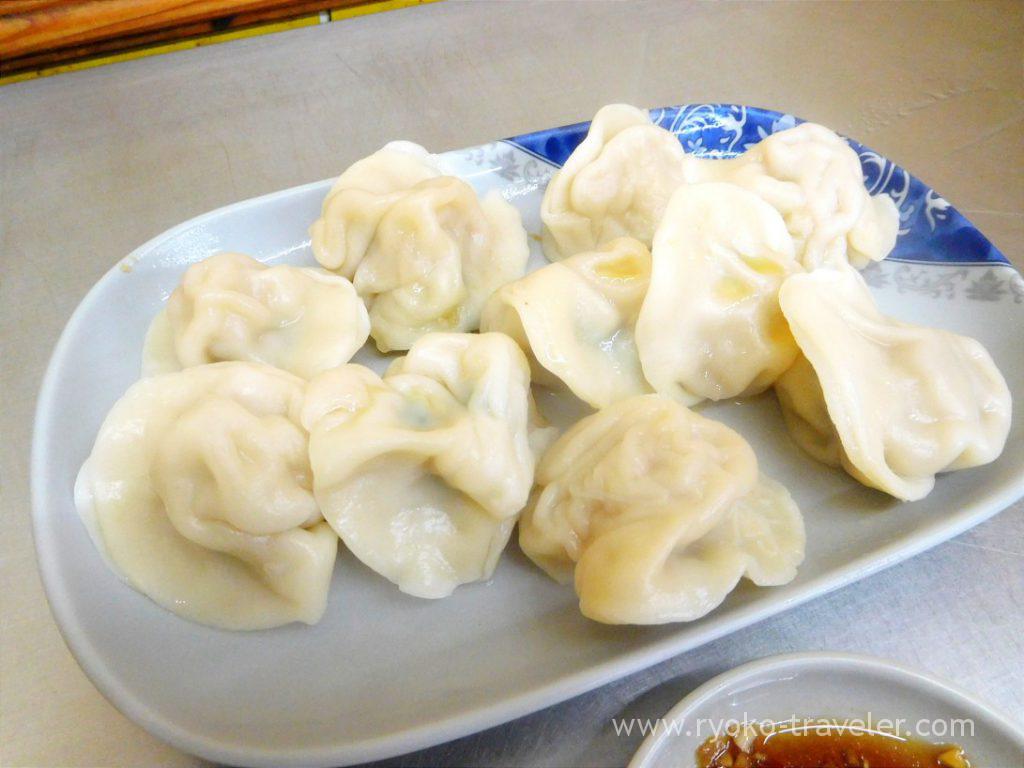 I visited there to eat steamed buns, but I liked this dumplings very much. I want to try leek dumplings and cabbage dumplings, too.
About

Name Dumpling House (周家小籠包蒸餃)
Open Morning through night
Reservation Unavailable
Credit card Unavailable
URL Facebook

Google Map