I visited Yukimasa (幸正) that is a soup curry shop located in Shimbashi on Saturday. They are renovated Japanese wooden house and cozy restaurant. It seems bar, not curry shop.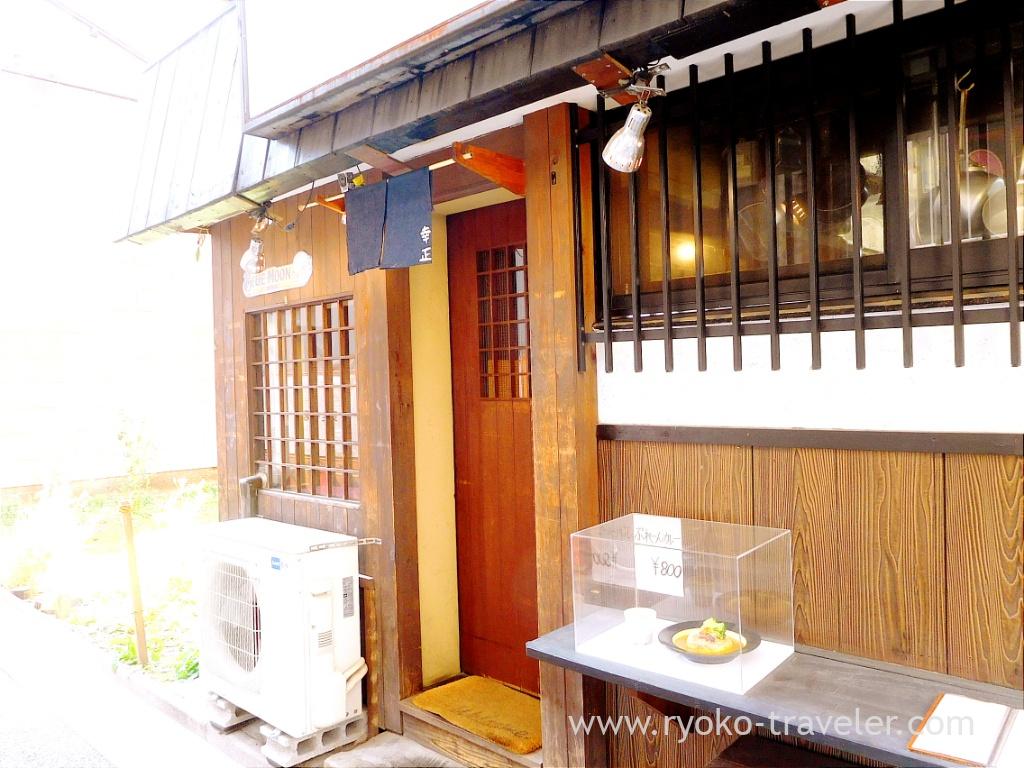 They are open throughout business hour on Saturdays. They are precious because there are not many restaurants that are open on Saturdays, and they are open throughout the business hour.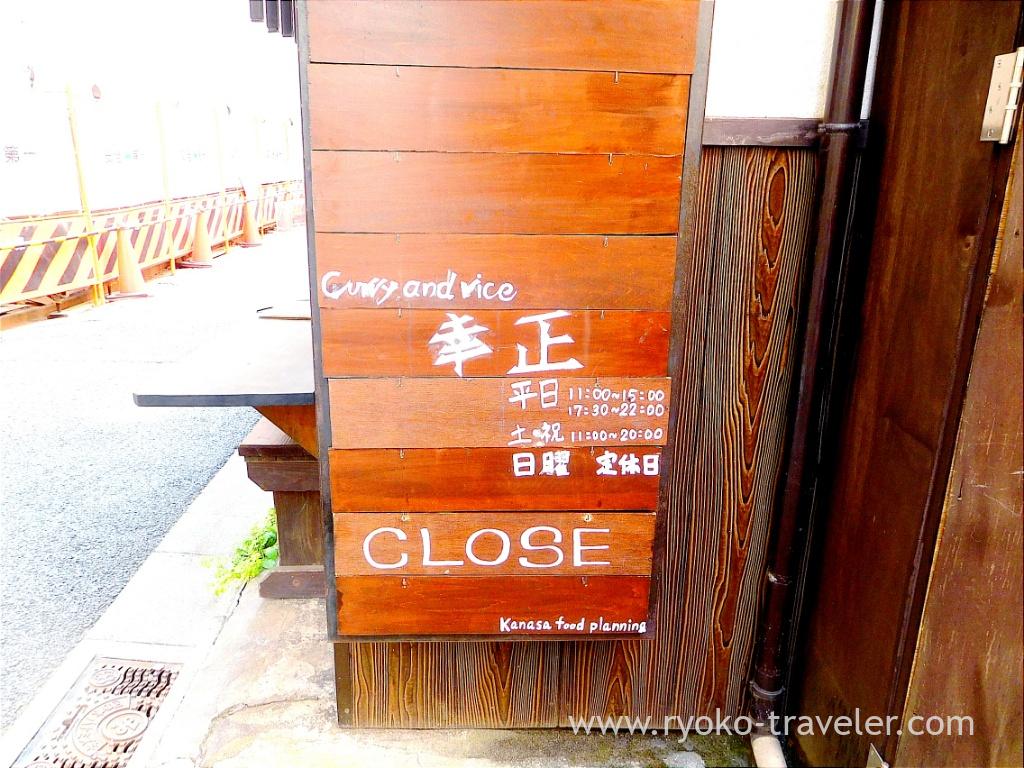 It's very small restaurant, they have about 5 seats in total. You'd better visit there alone or with someone in the daytime. They accept reservation at dinner time, so if you want to visit there with some people, dinner time is better. Lattice window is cool.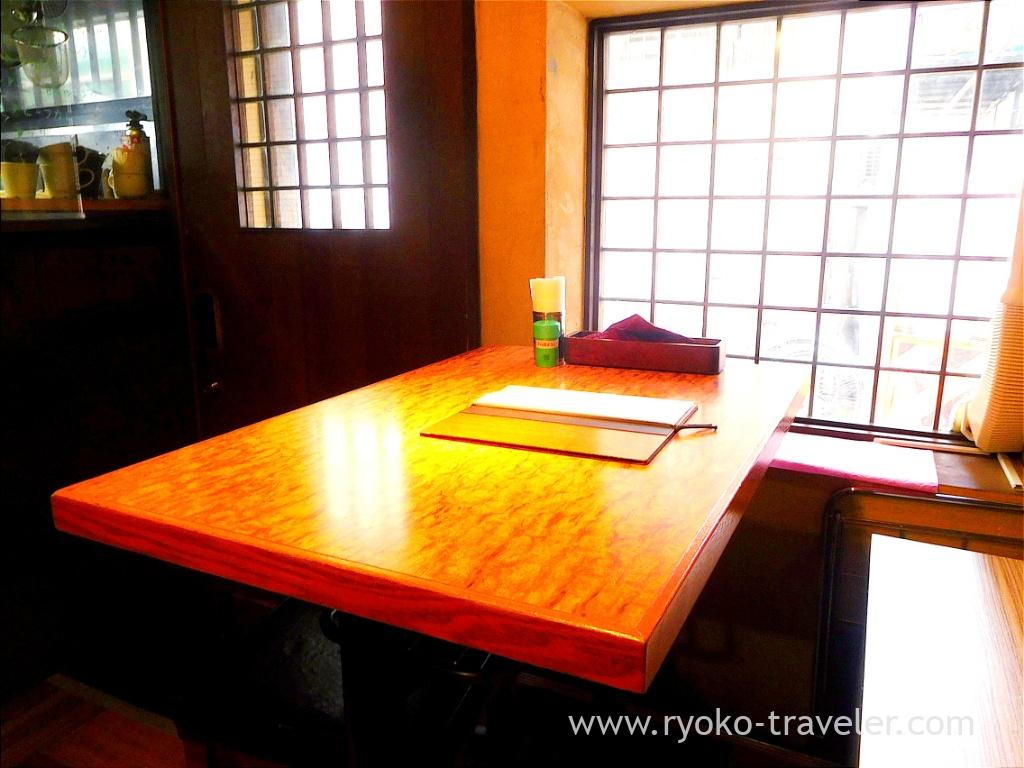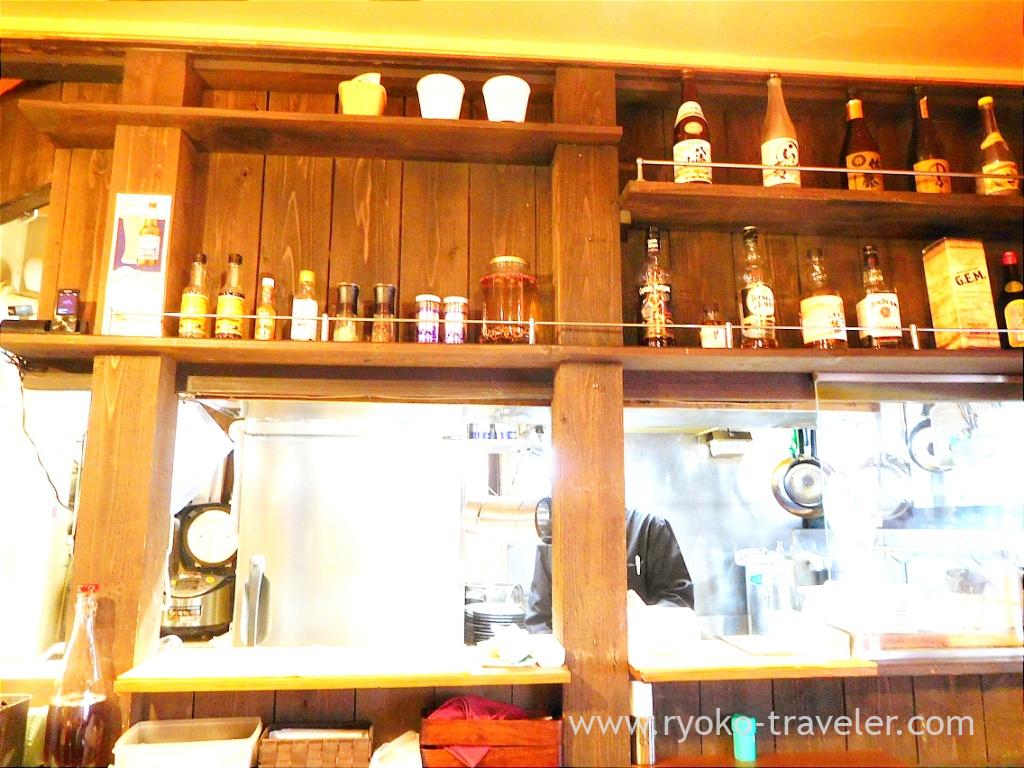 This is the lunch menu. It is available until 3 p.m. Of course, on Saturdays, too. But we can't choose the degree of spiciness. There're four types of curry. Beef, pork, plain and yellowtail.
I ordered beef curry that is their most popular curry. No.1.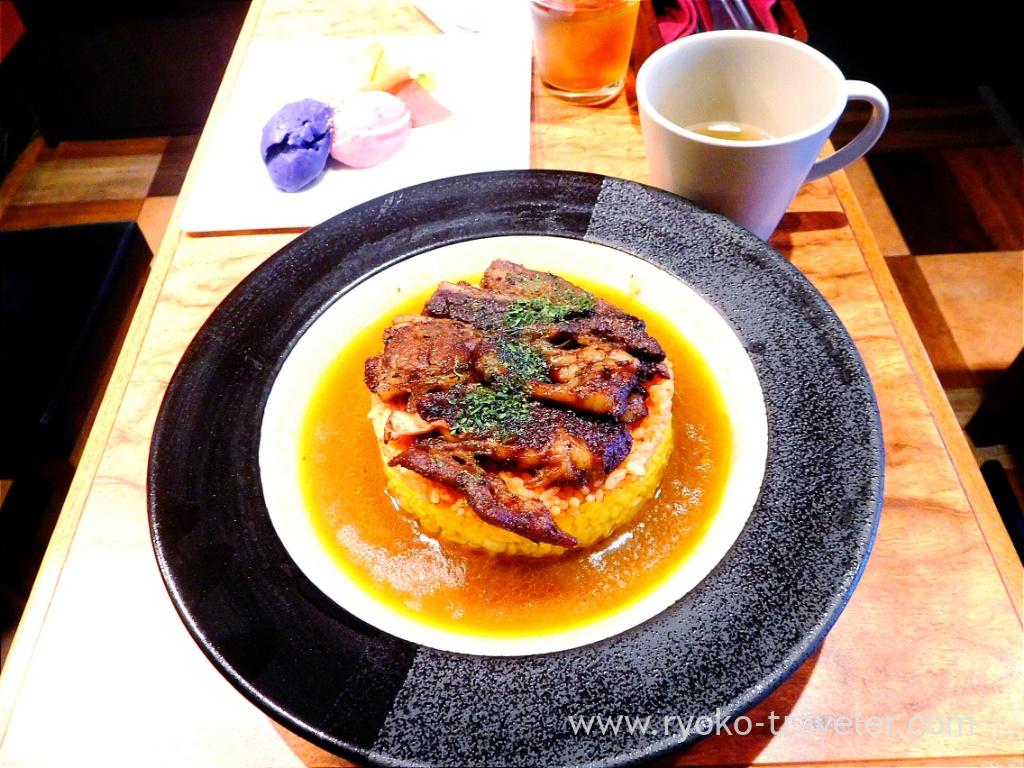 One curry have one soup during lunchtime.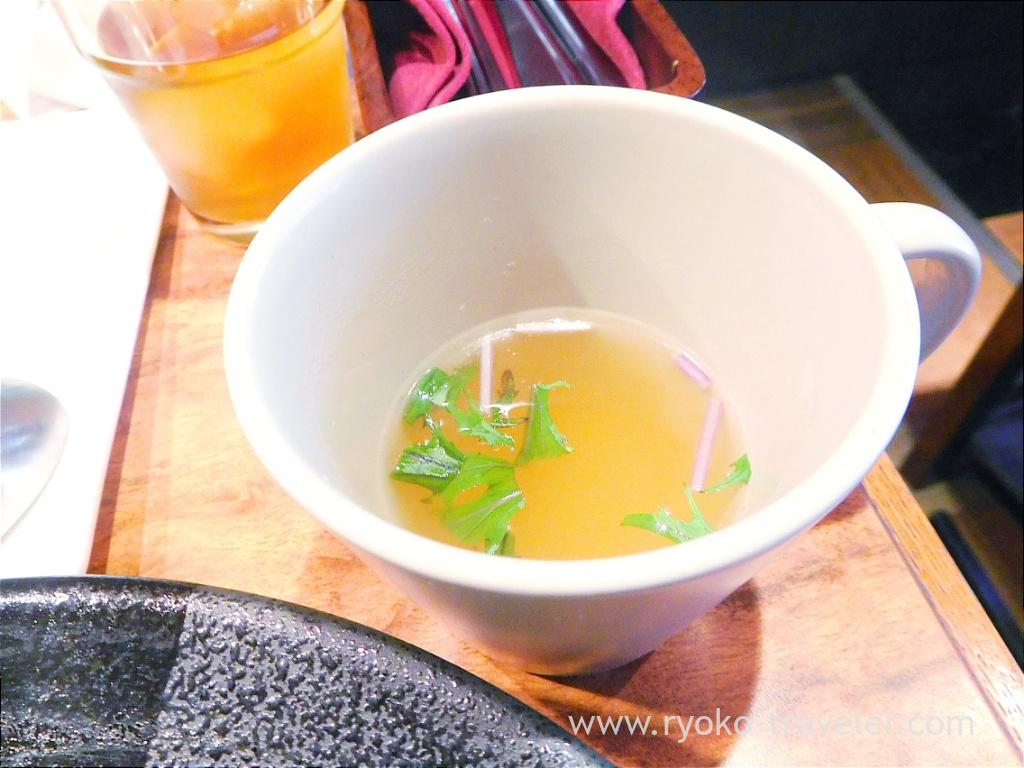 This is beef curry. Do you find two-storied rice ? Turmeric rice is at the bottom, and tomatoes rice on it. And simmered beef with red wine is put on the rice.The beef was soft. The soup curry had broth of beef tail. Much extracts of beef broth and spice.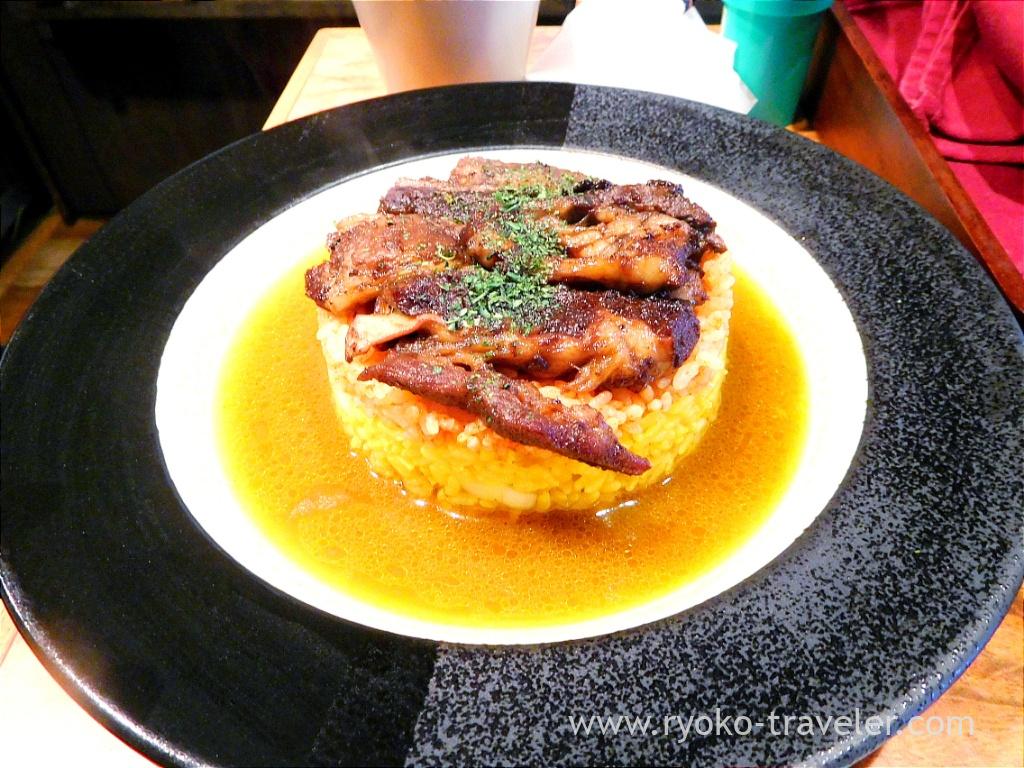 But I wanted more curry soup…
I ordered it with broccoli and cheddar. But the chef forgot to put it before serving, so, she served it separately. I tried to dish up beautifully like tower of Babel, but I gave up. It's difficult for me.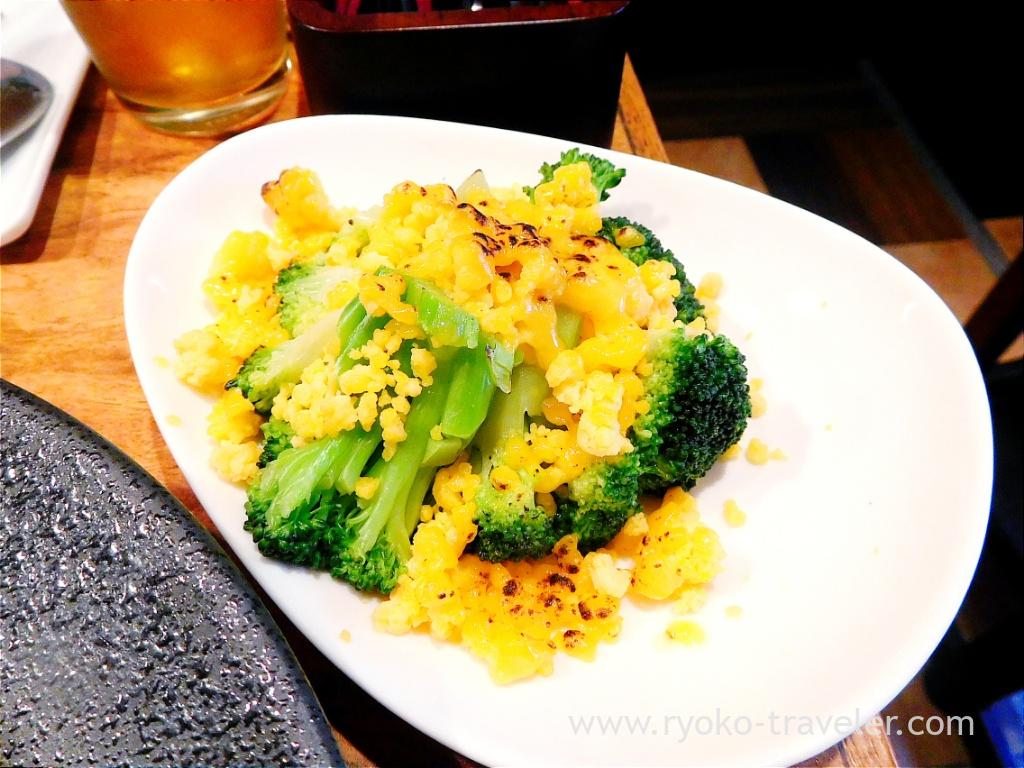 We can add potatoes and pickles set . 3-colored mashed potatoes is beautiful. This colors are from potatoes' variety. Purple (Blue from its photo) is Shadow queen, pink is Northern ruby and white is May queen. So, everything tasted simple potatoes. Smooth mashed potatoes. Pickles had refreshing tastes.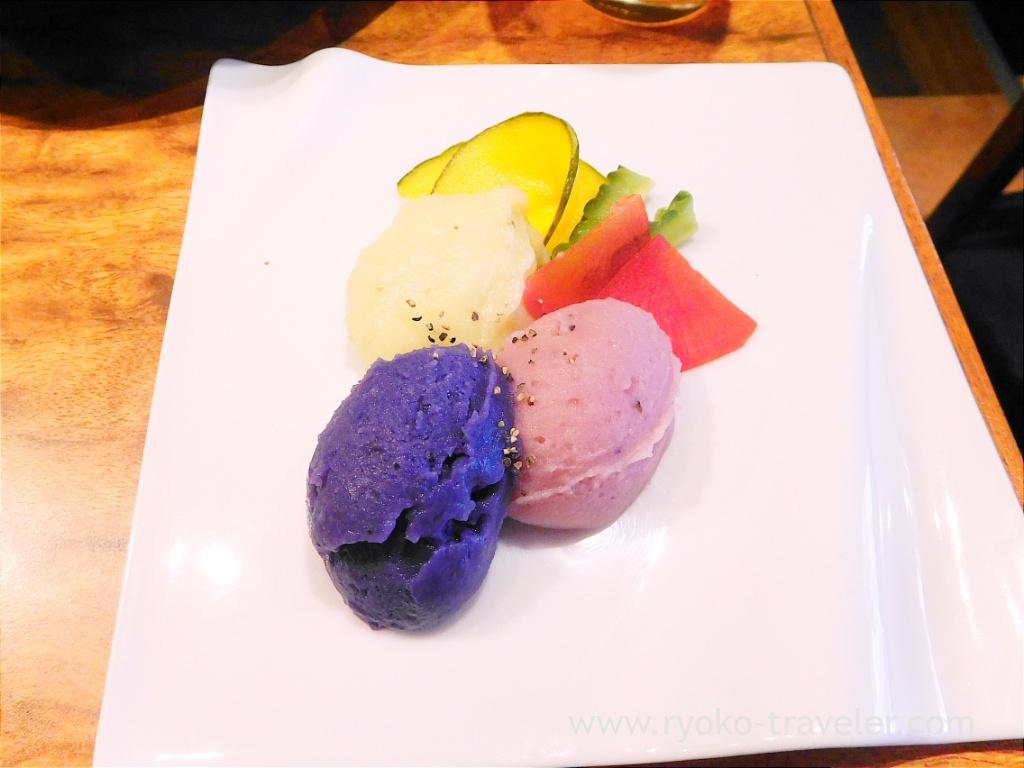 About

Name Yukimasa (幸正)
Open Lunch, Dinner
Reservation Dinner time only
Credit card Unavailable

Google Map