I got to Tsukijishijo station before 7 a.m., and went to Yonehana (米花). There were two people waiting. Well, it's the end of Spring holidays. But there was no problem for me because I had much time and I waited for 10 minutes or so. Then I could enter the shop.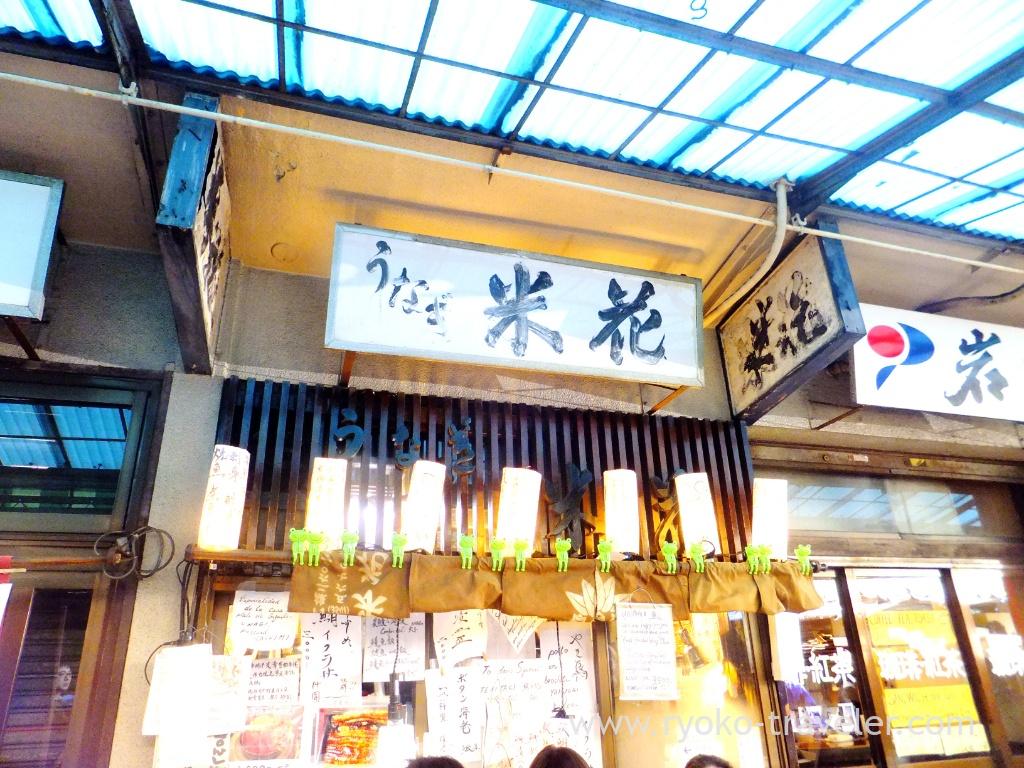 The whole view of my breakfast that day. Bonito sashimi, cod and oyster soup, boiled spinach and rice.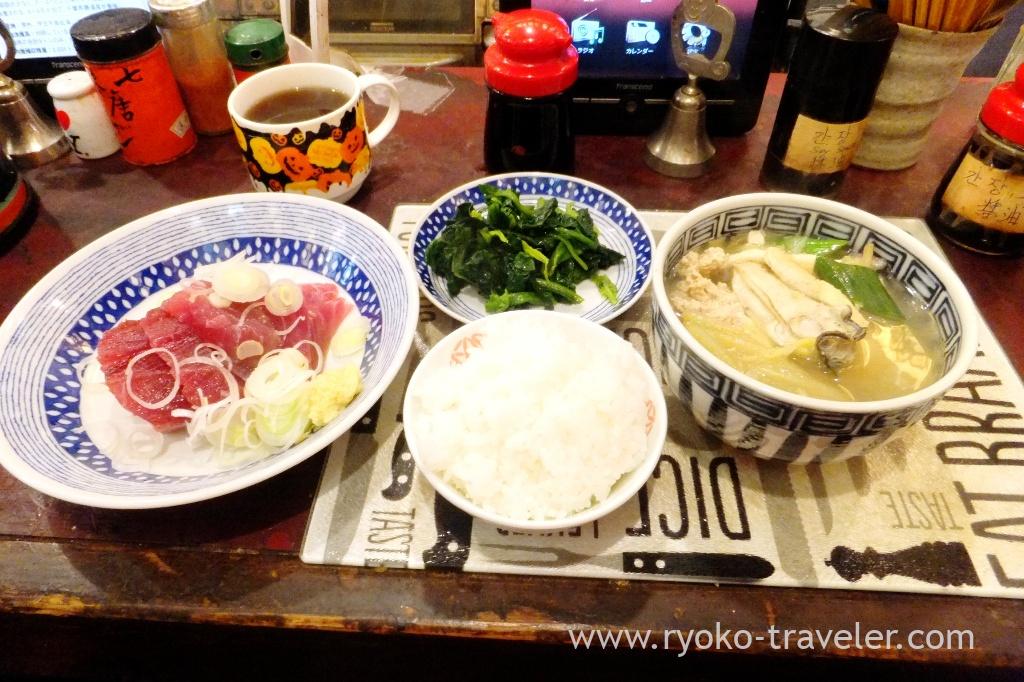 Bonito. It was so fresh. Lots of grated ginger and sliced green onions were on the dish, too. I like eating bonito with plenty of ginger and green onions.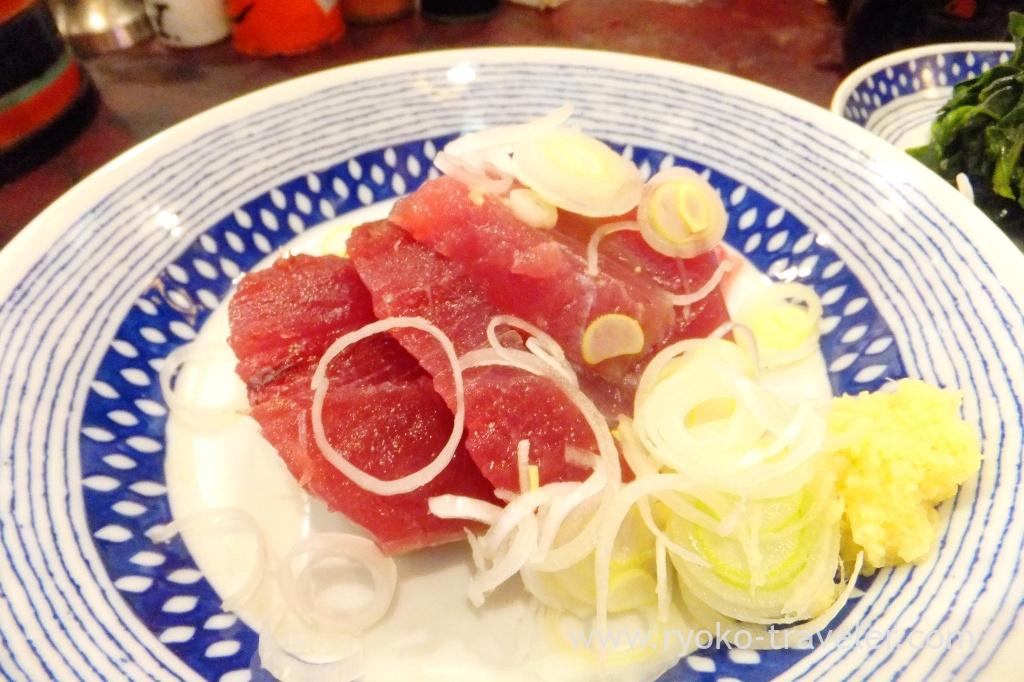 Cod soup. Cod meat, huge minced chicken ball, vegetables like Chinese cabbage and green onions …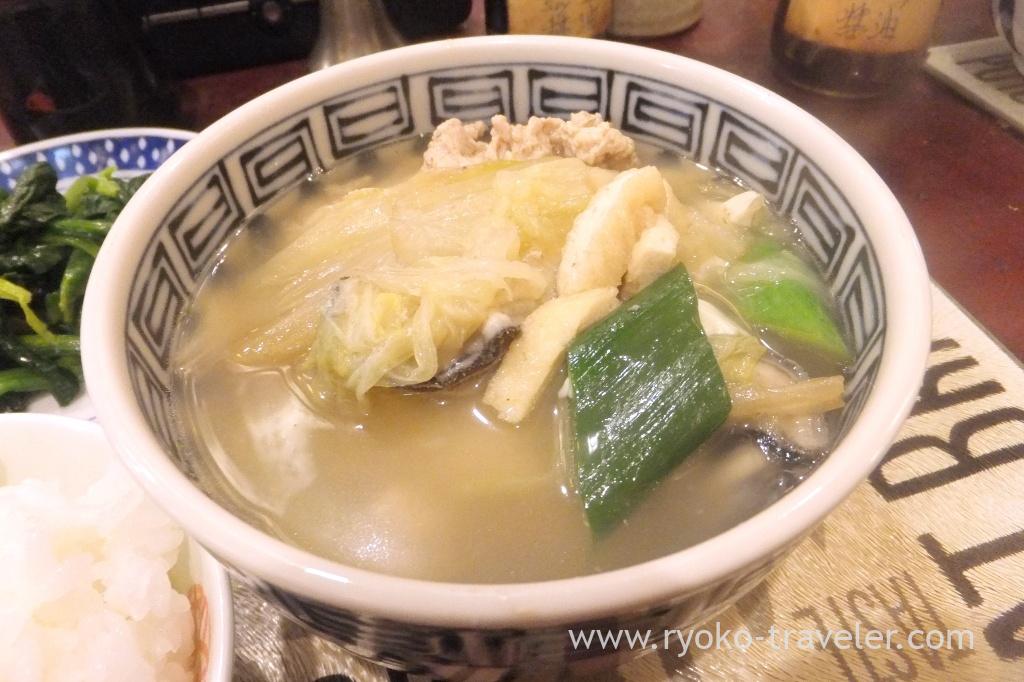 And one huge oyster. And another smaller oyster. Delicious. I was really glad that I could eat such a great oyster at Yonehana. This might be the last time to eat oyster at Yonehana this season 🙂 Yonehana served oysters so frequently this year. And this soup had plenty of extract of ingredients. Awesome.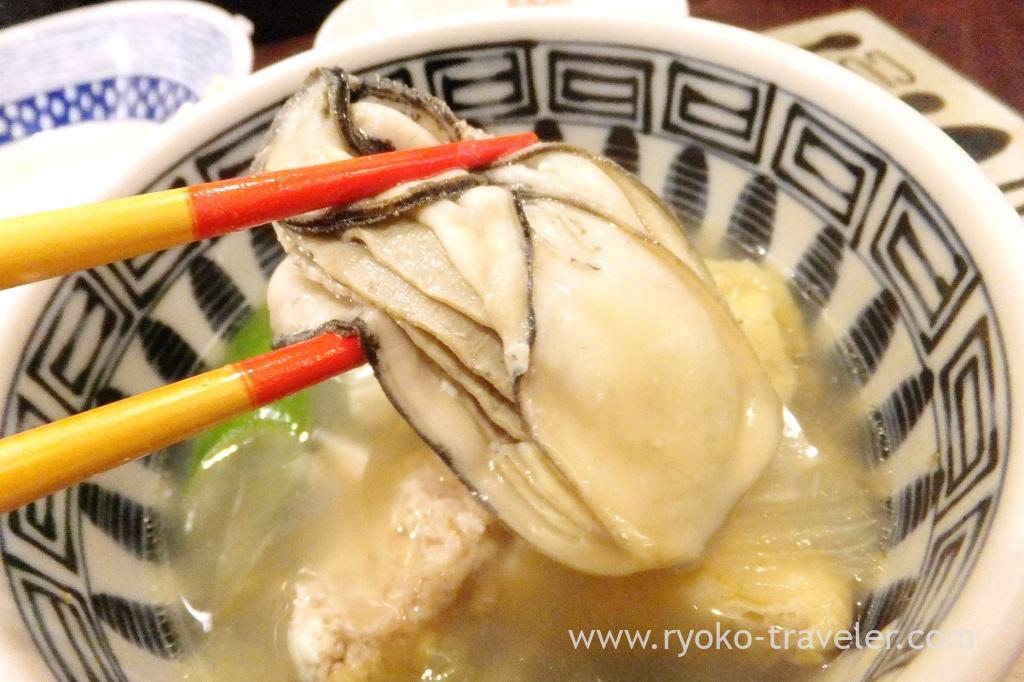 Many visitors didn't like oyster and they left oyster in the soup. The manager looked sad.
I also felt sad that I imagined that those splendid oysters were thrown away… 🙁
About

Name Yonehana (米花)
Open Morning through noon
Reservation Unavailable
Credit card Unavailable

Google Map (Current location in Toyosu Market)