I visited Hawaii after years absence. I was surprised at some changes of Waikiki. Especially, I saw much "JAPAN" at Waikiki this time.
There're many Japanese, and I met many people who speak Japanese.
And there's a food court that is named "Waikiki Yokocho" and I saw the advertisement in the airport shuttle bus from the airport. Waikiki Yokocho is, as its name, a Japanese-centric food court.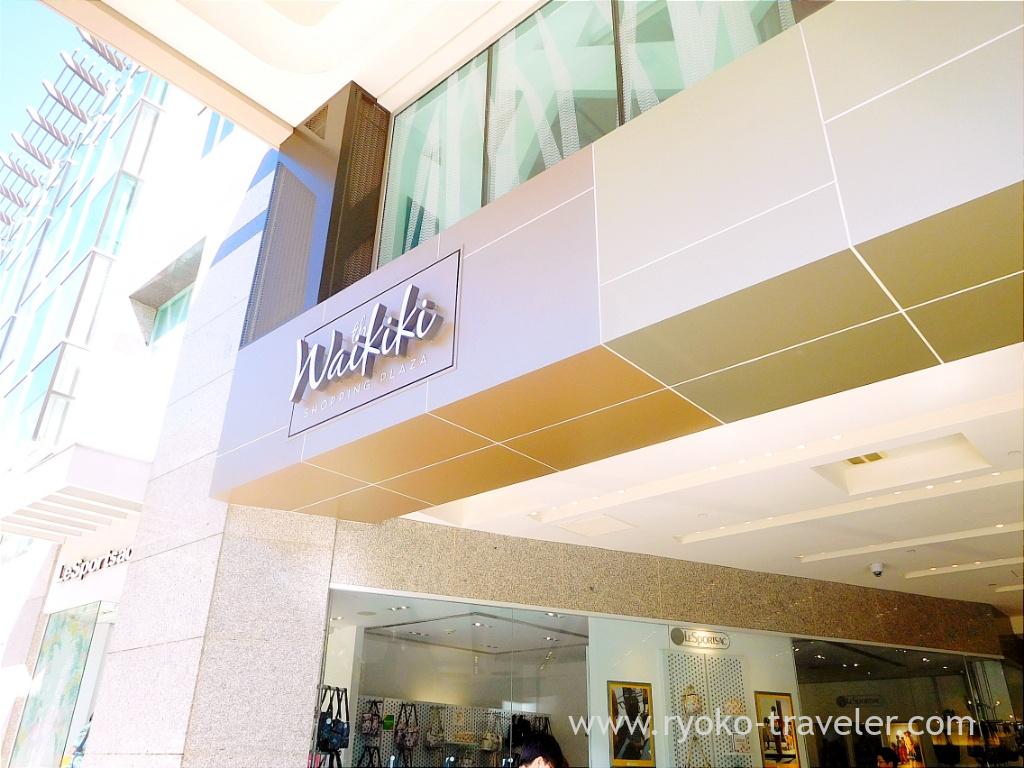 Waikiki Yokocho is on the underground of Waikik Shopping Plaza that is located along Kalakaua avenue. So, I walked through in front of the building at several times at this trip. But I never felt like eating Japanese food because my staying in Hawaii was short. I wanted to eat steak, poke, pancake, acai bowl ! So, I just walked in the food court when I visited the building for getting BIRKENSTOCK. We can go straight to Waikiki Yokocho from the escalator outside.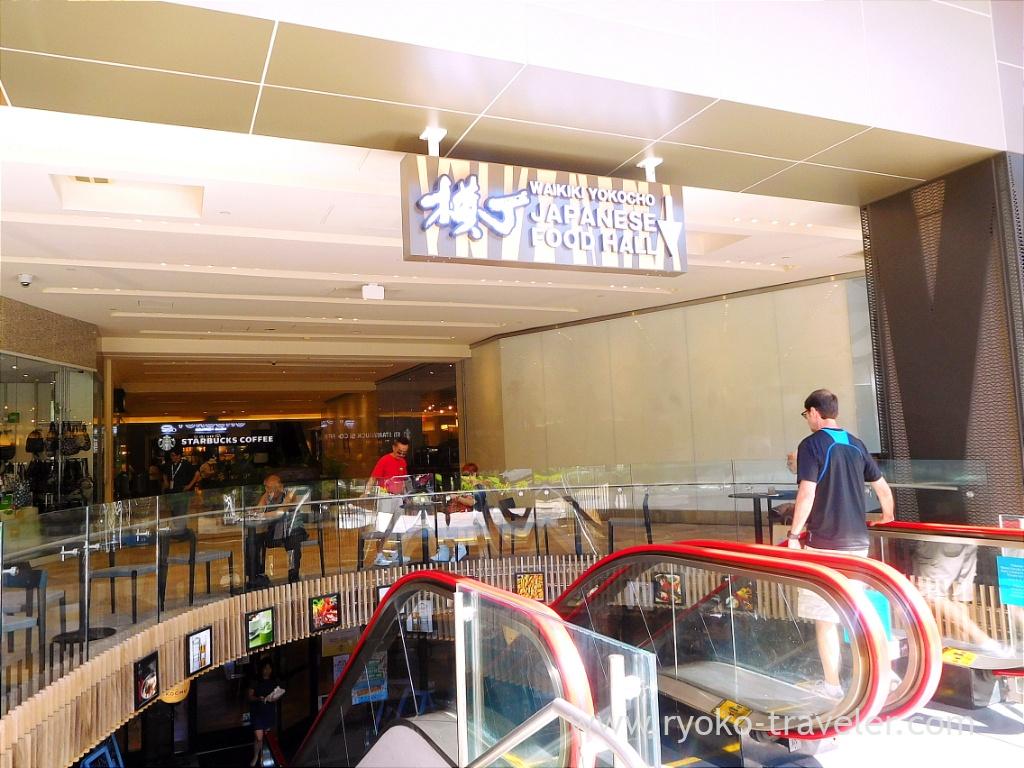 Waikiki Yokocho is, contrary to its name, stylish food court. "Yokocho" reminds me of old and narrow alley.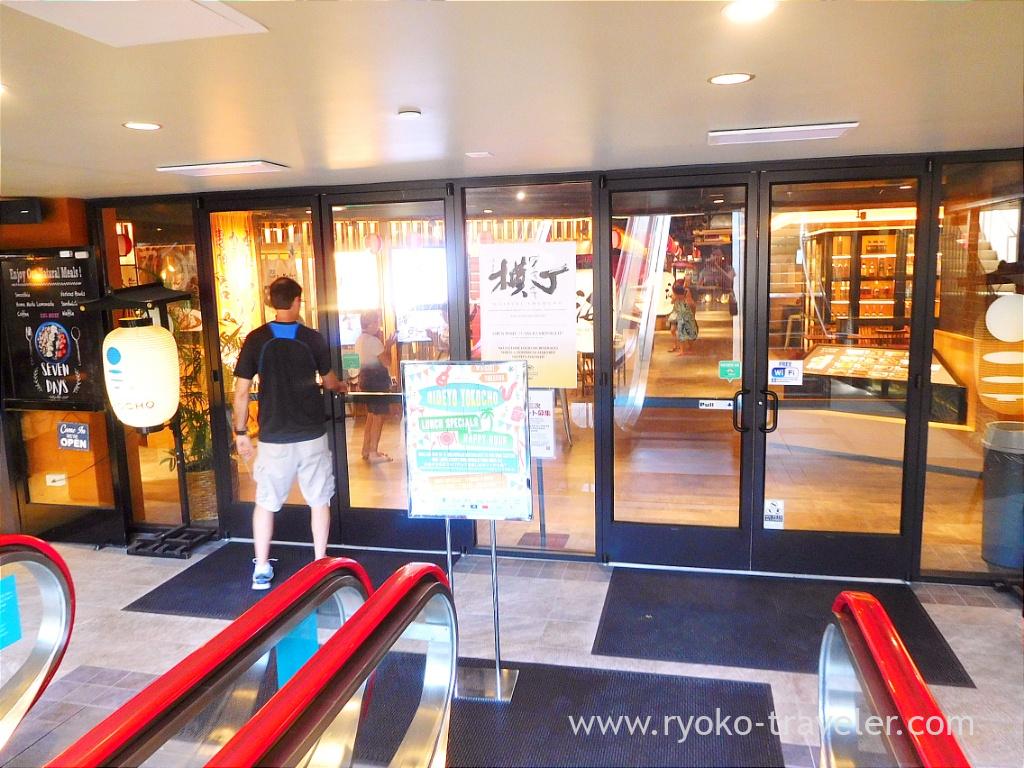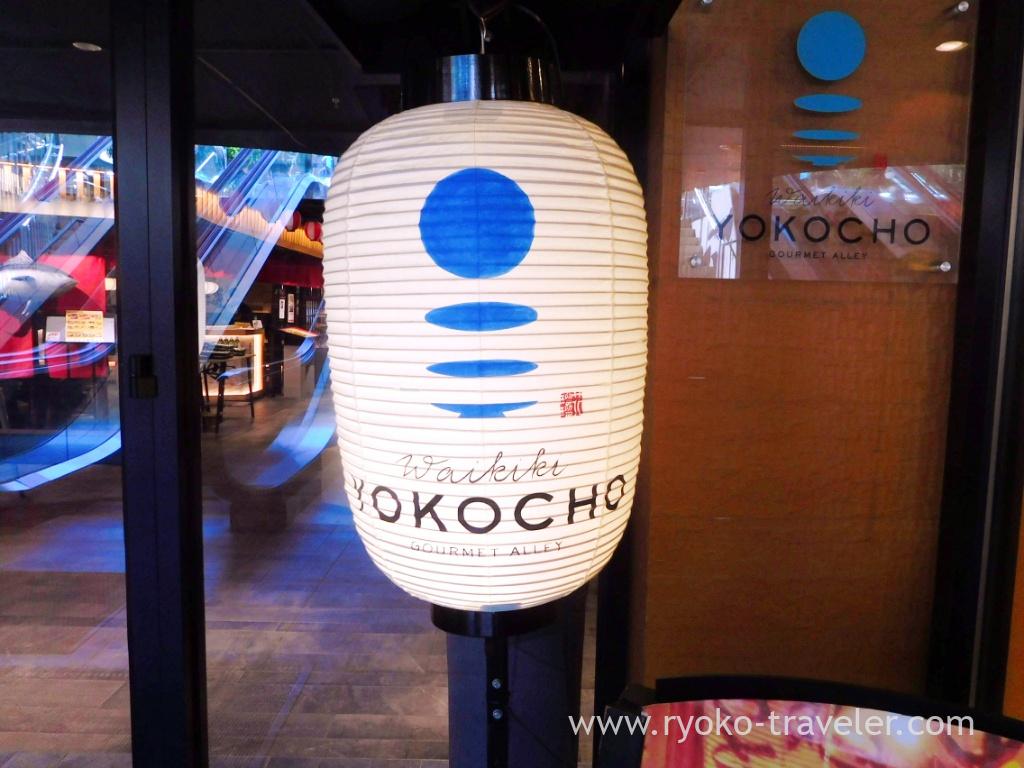 There're 16 restaurants in Waikiki Yokocho. Ramen, seafood, curry, okonomiyaki, tendon and so on. You can enjoy most of major Japanese foods at there.
Ninja welcome you at this curry shop, "NIN-NIN".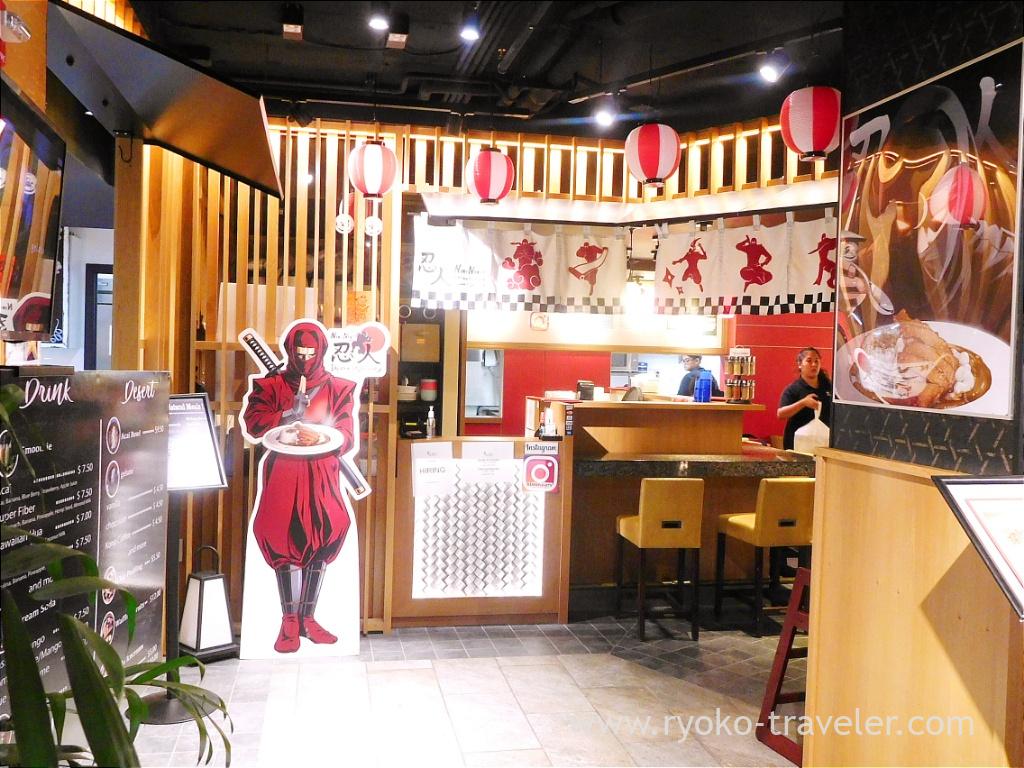 Yakiniku restaurant "SIZZLE". Not only SHIZURU but also many restaurants serve lunch menu at affordable price.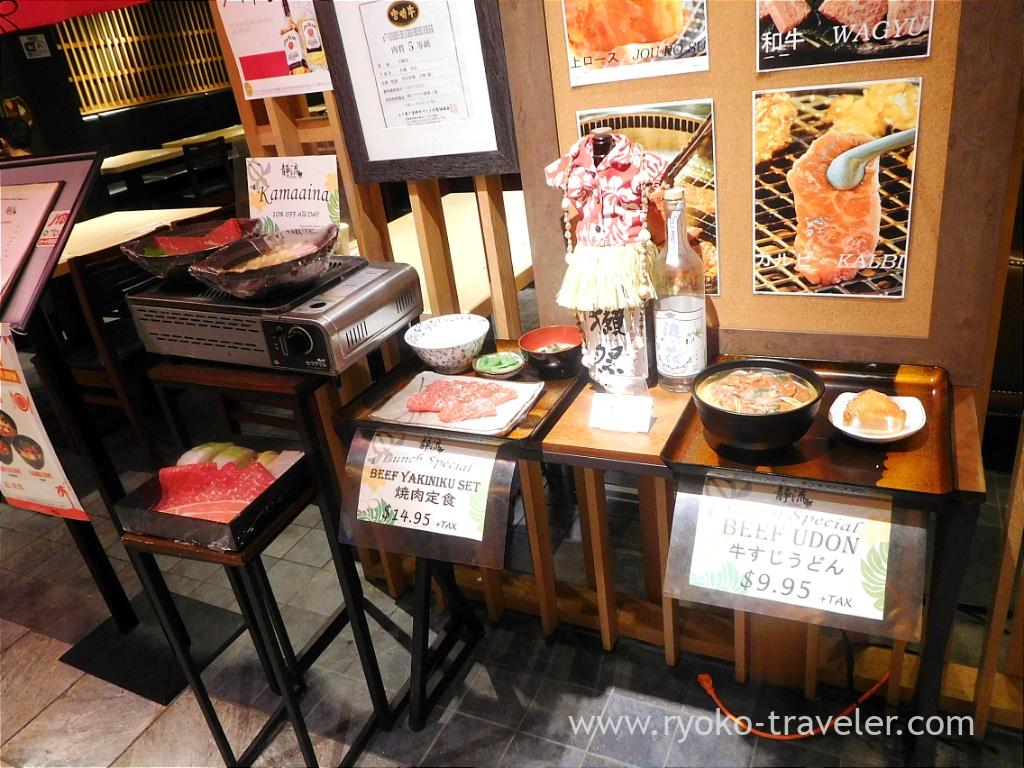 "NOMU" that is a bar at the center of Waikiki Yokocho. Of course, they have Japanese sake, but they have more whiskey and bourbon.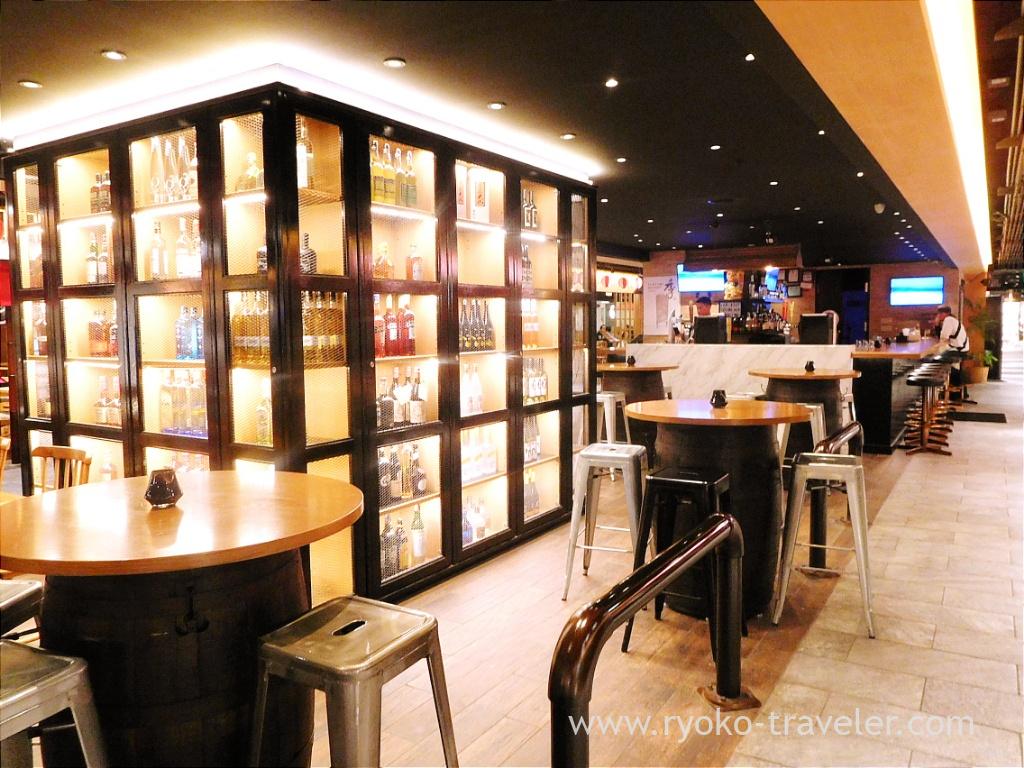 "TANAKA". I know Kushikatsu Tanaka is Osaka local foods restaurant and their specialty is kushikatsu in Japan.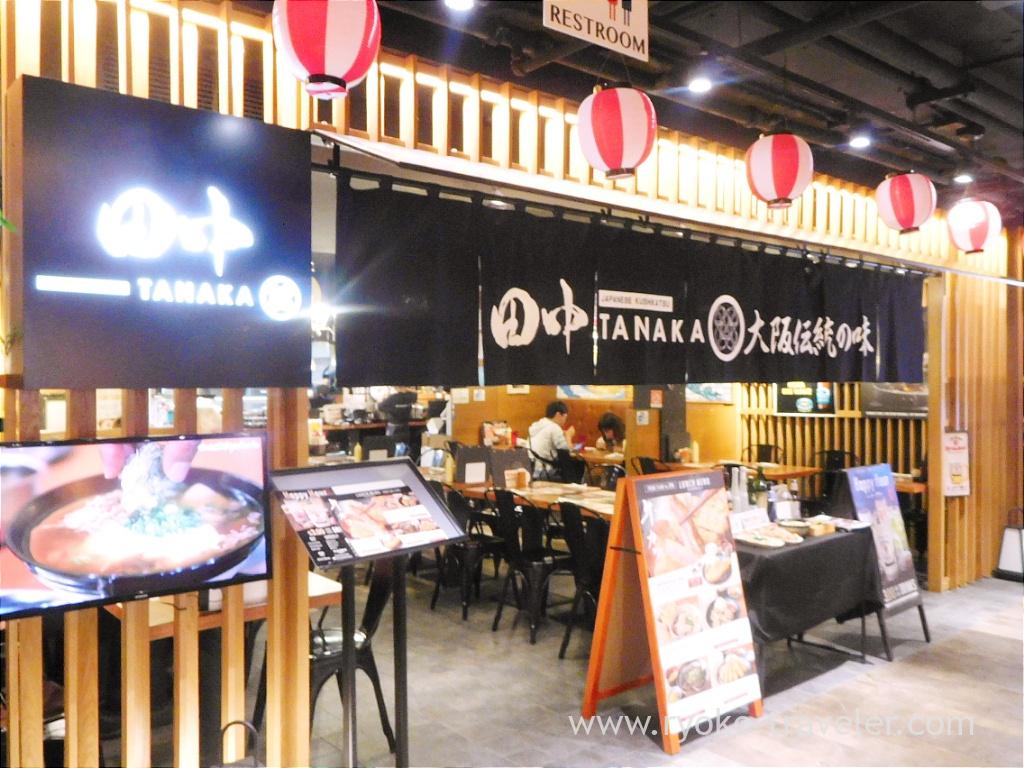 But somehow in Waikiki, they highly recommend beef cutlet on the menu.
Not Kushikatsu Tanaka. They are Beef-katsu Tanaka in Waikiki. Umm. That's OK. But I wish they sell beef cutlet in Japan, too.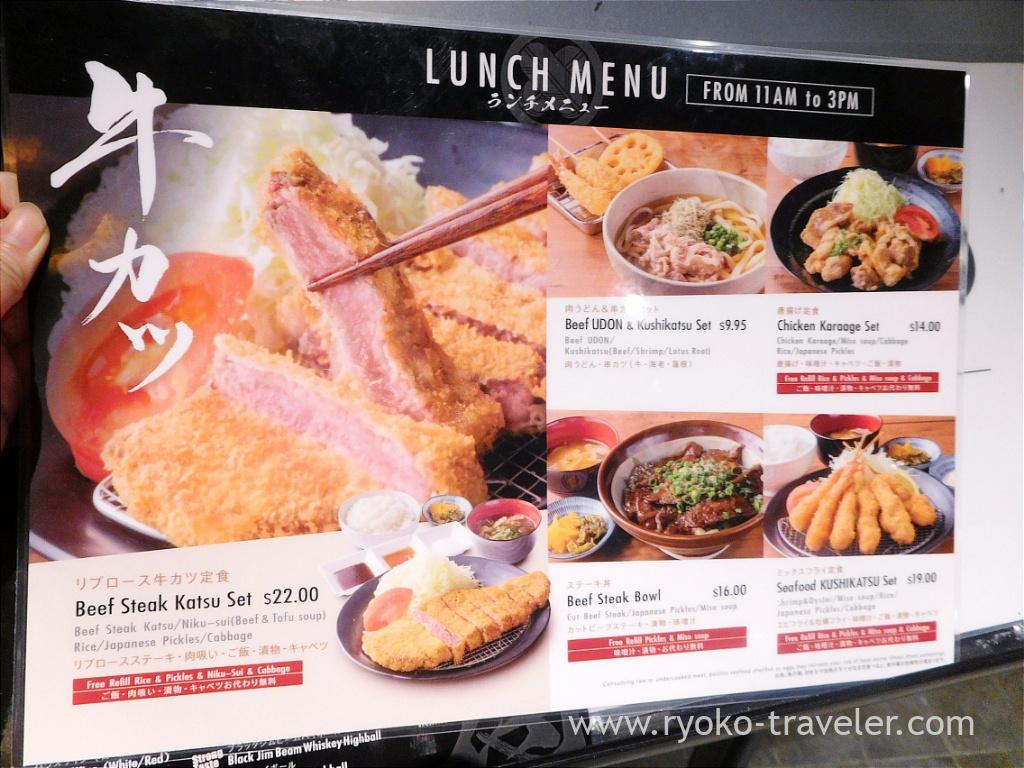 Nana's Green Tea serve a variety of matcha drinks.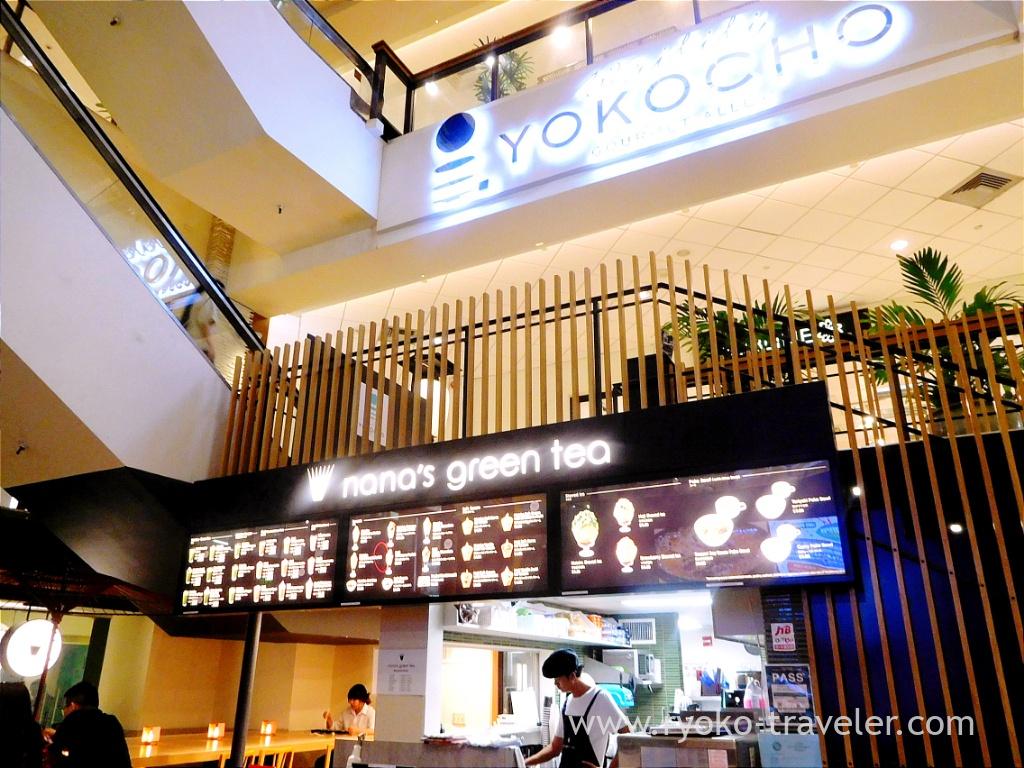 There are some seafood restaurants. At lunchtime, they serve sashimi bowl. 47.95 USD ! Wow ! Expensive ! And also I was surprised because all sashimi bowl have udon ! Americans eat so much !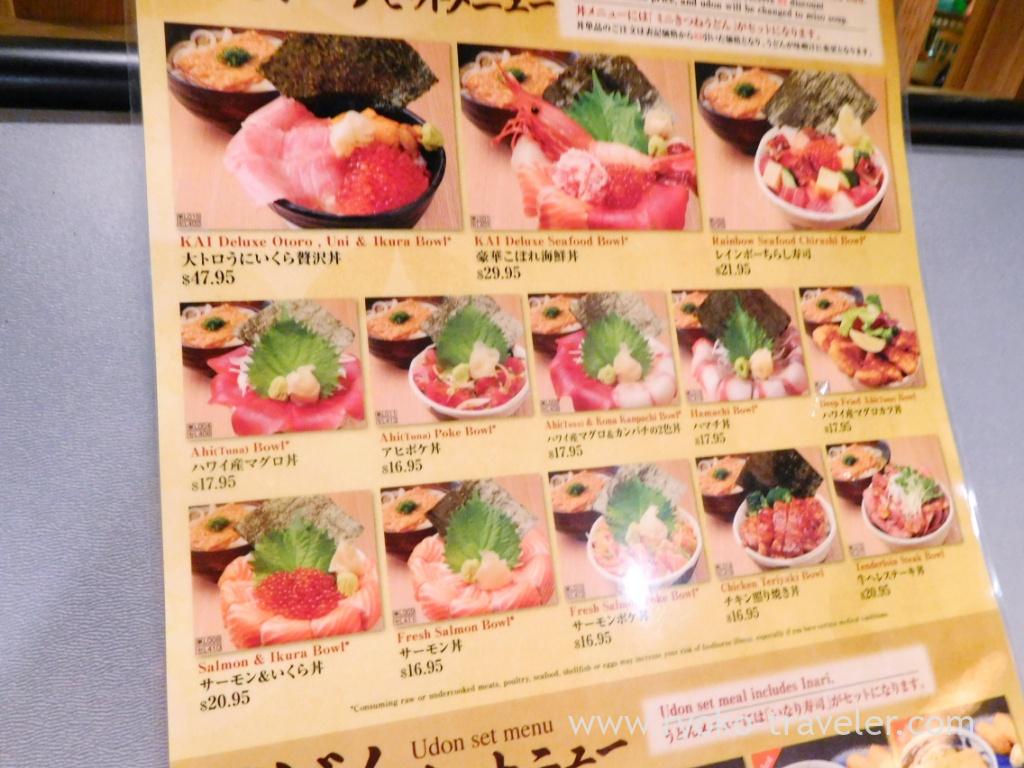 And another, Kaneko Hannosuke and Baiko-ken is there.
I didn't have the chance to visit because of my short trip, but it's good place for long stay.
Google Map