Tonkatsu Marugo (とんかつ丸五) located in Akihabara area have always a long line in front of the shop. So, I always give up having meal at there. But I decided to wait such a long time today. When I got to there 20 minutes before the opening time, there were already about 15 people waiting. Wow.. Tonkatsu Marugo have long history. Their appearance and interior have the atmosphere of Showa period.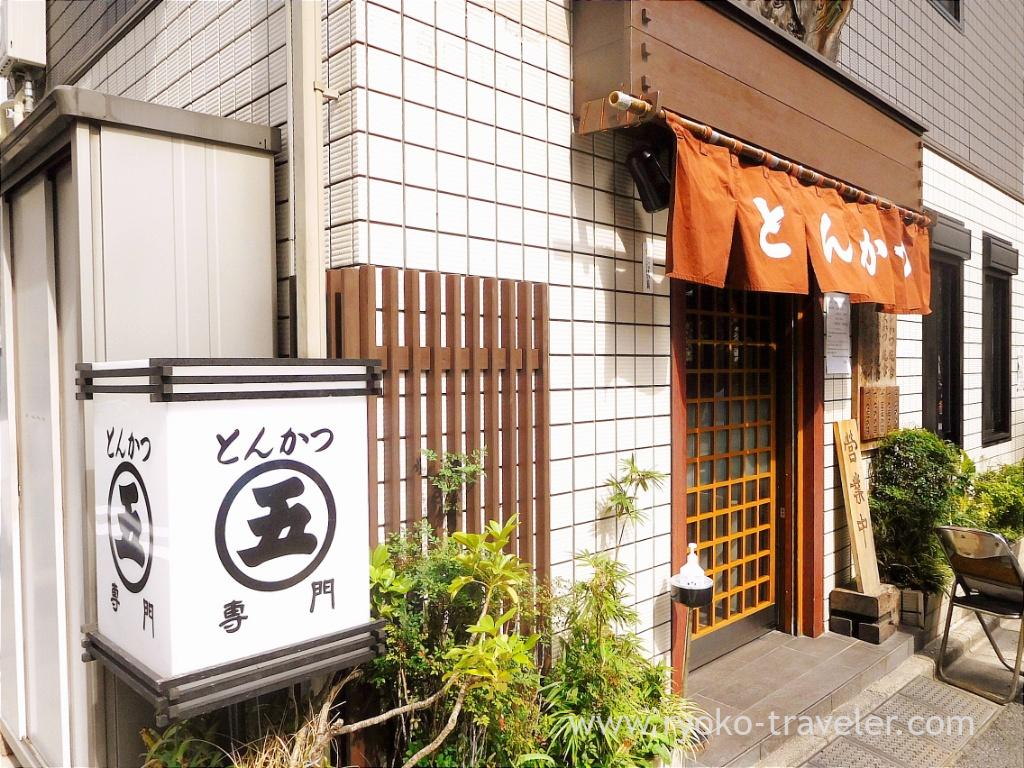 They have 1st and 2nd floor. My seat was on the 2nd floor this time.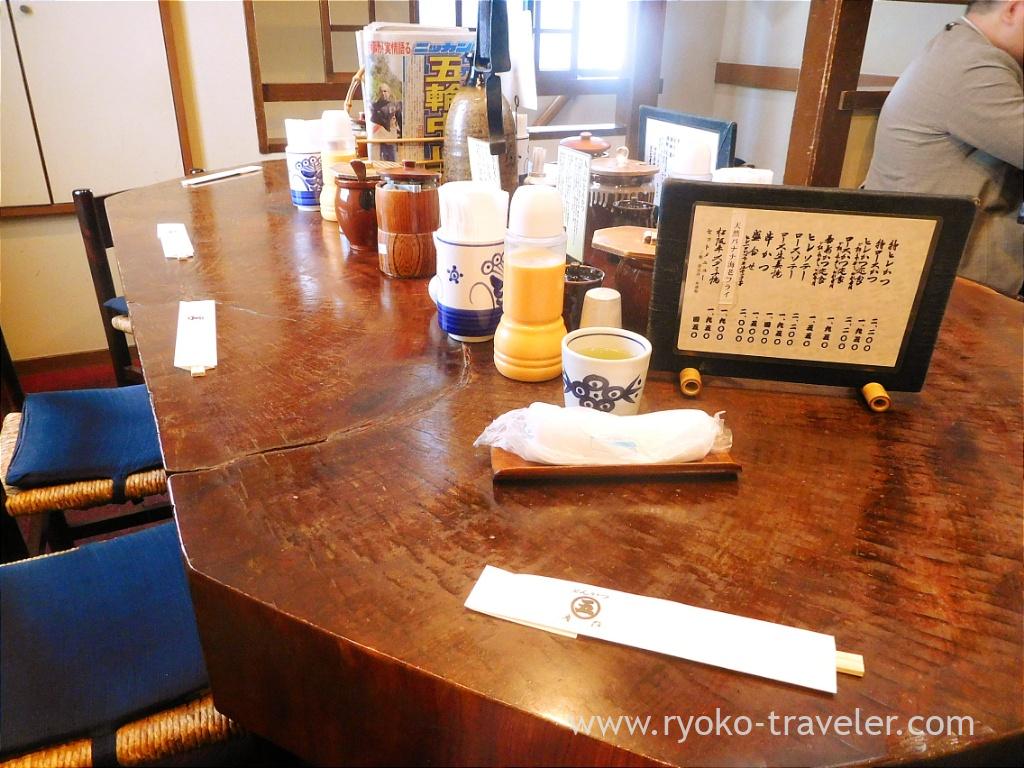 This is the menu. Only this. This side have deep fried foods and set. Unexpectedly they have pork ginger and sauted pork, too. And another, they have deep fried oysters (kakifurai) in winter. They say they sell deep fried oysters until the end of Feb.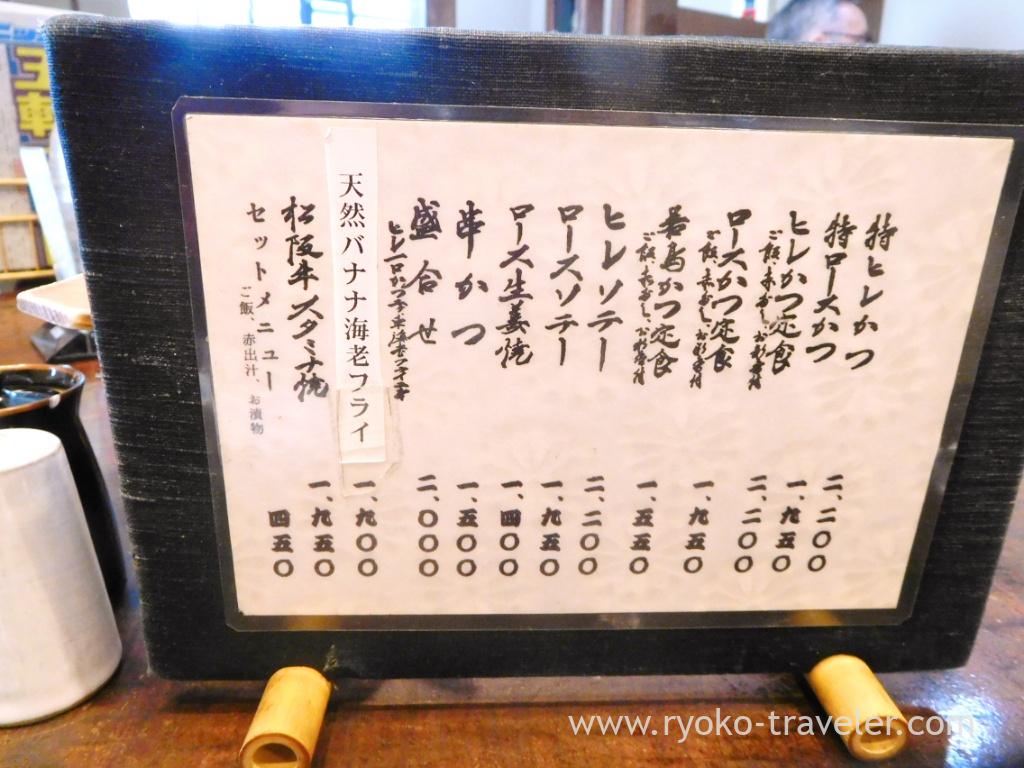 The other side. Rice, miso soup, pickles, appetizer, and drinks.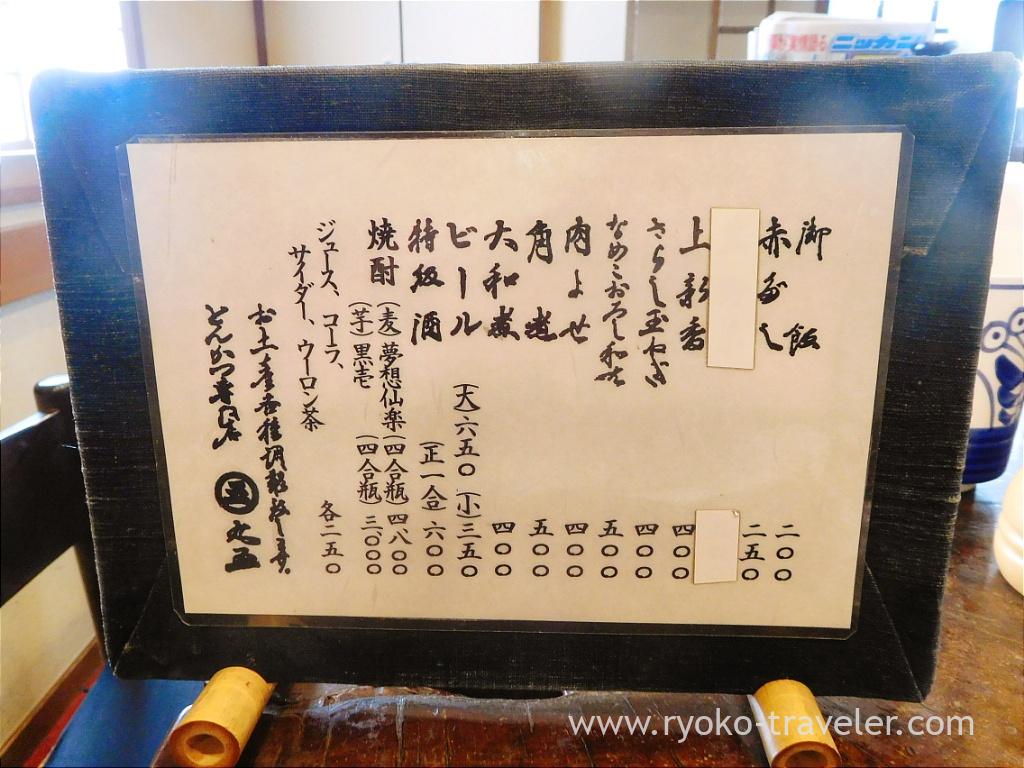 Of course, I know tonkatsu go with white rice very well, but I ordered small beer. Marugo have large and small beer. Large is a bottled beer. Small is in the glass. It's not small. As much as canned beer. Enough for me 🙂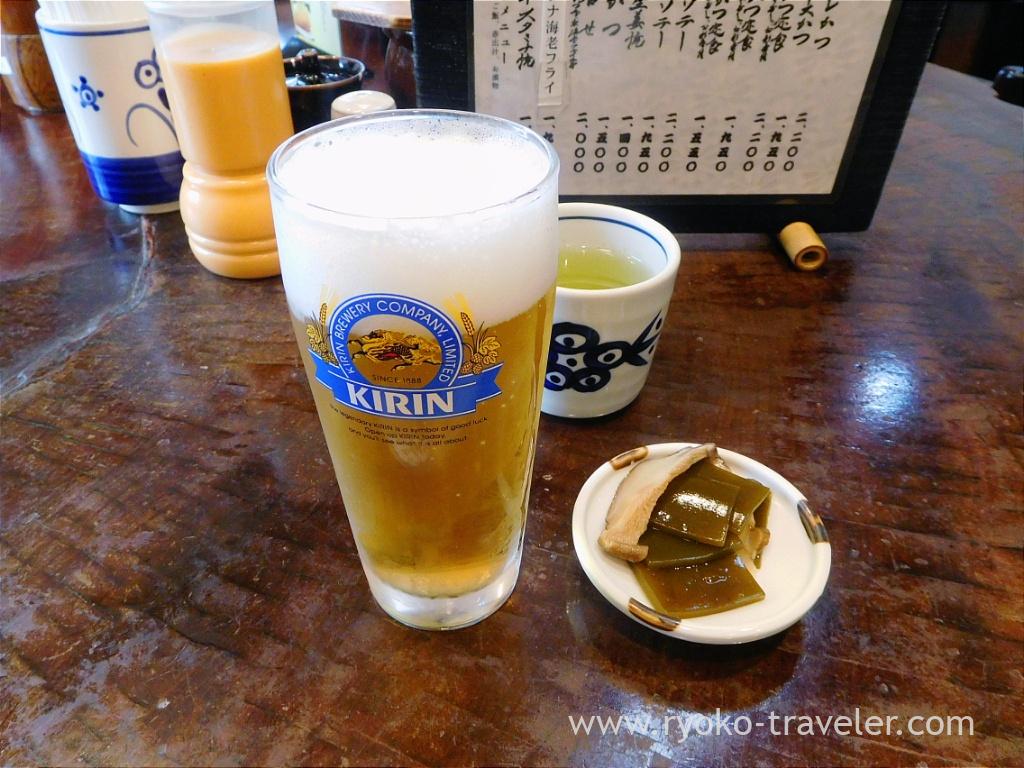 Otoshi is included in alcoholic drinks. Shiitake mushroom and konbu seaweed had abundant extracts. Delicious. I want to order it if they have it on the menu.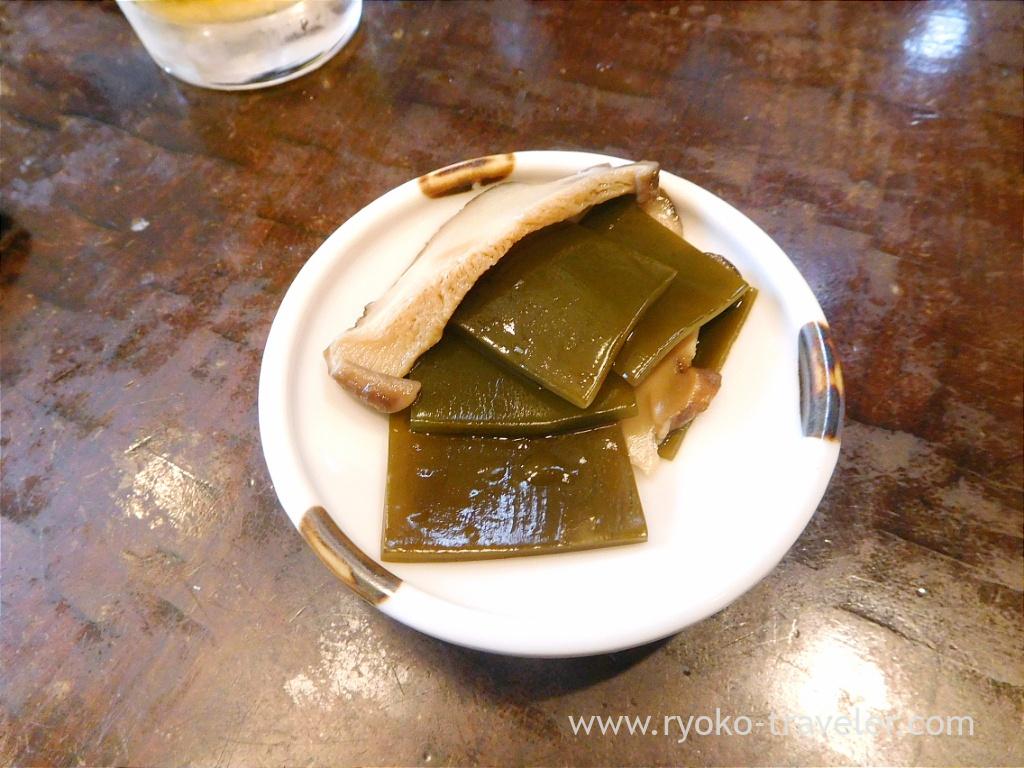 I didn't need rice that time, so I ordered Speciall fillet cutlet (特ヒレかつ, 2200 yen) and miso soup (赤だし, 250 yen). They cook tonkatsu at low temperature, and its coating have weak color. It takes much time to be complete. It had much vegetables. Nutritious.
The section of cutlet. Meat juice flew. It's not fatty at all. But juicy. And soft. There's salt, Worcester sauce, mustard and so on. Everything was good, but I love eating it with sauce best.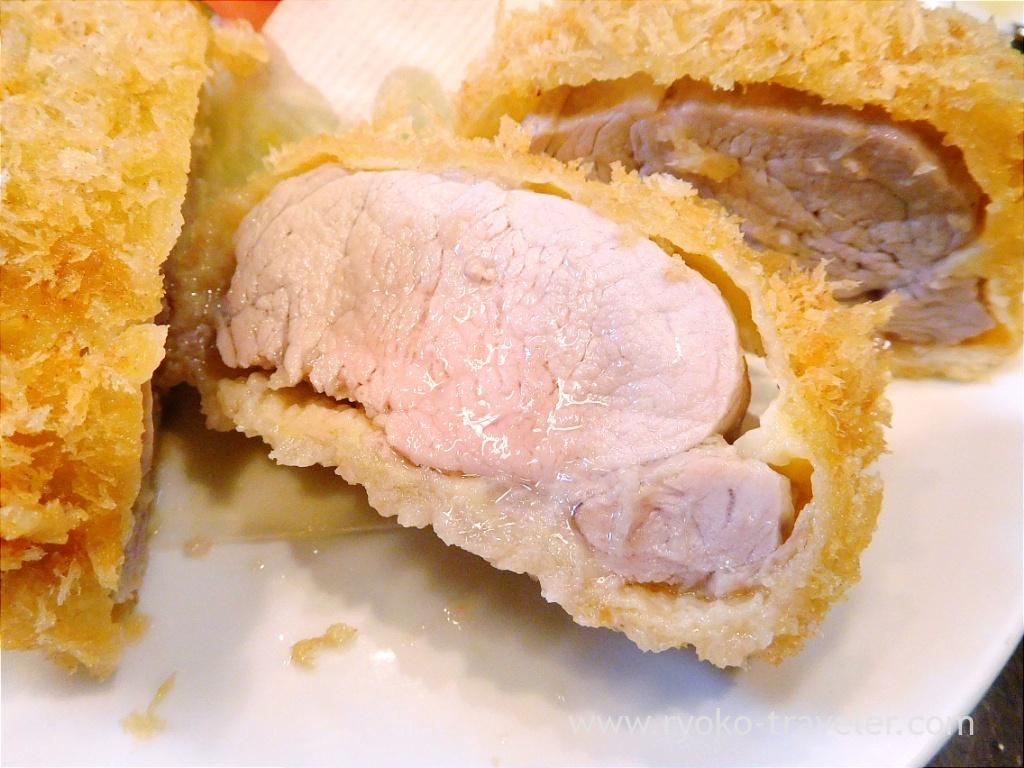 Also there's vinegared Japanese scallion (rakkyo) and umeboshi on the table. It was good to eat at the intervals of tonkatsu 🙂 I agree people wait such a long time to eat their tonkatsu. Delicious. And drinking in the atmosphere of long-established Marugo is awesome !
About

Name Tonkatsu Marugo (とんかつ丸五)
Open Lunch, Dinner
Credit card Unavailable
Reservation Unavailable

Google Map