Tomonomoto (とものもと) that used to be close to Higashi-Nakayama station moved to Higashi Kaijin area. There used to be Suji that was so popular niboshi ramen shop. Suji closed and Tomonomoto moved to there instead.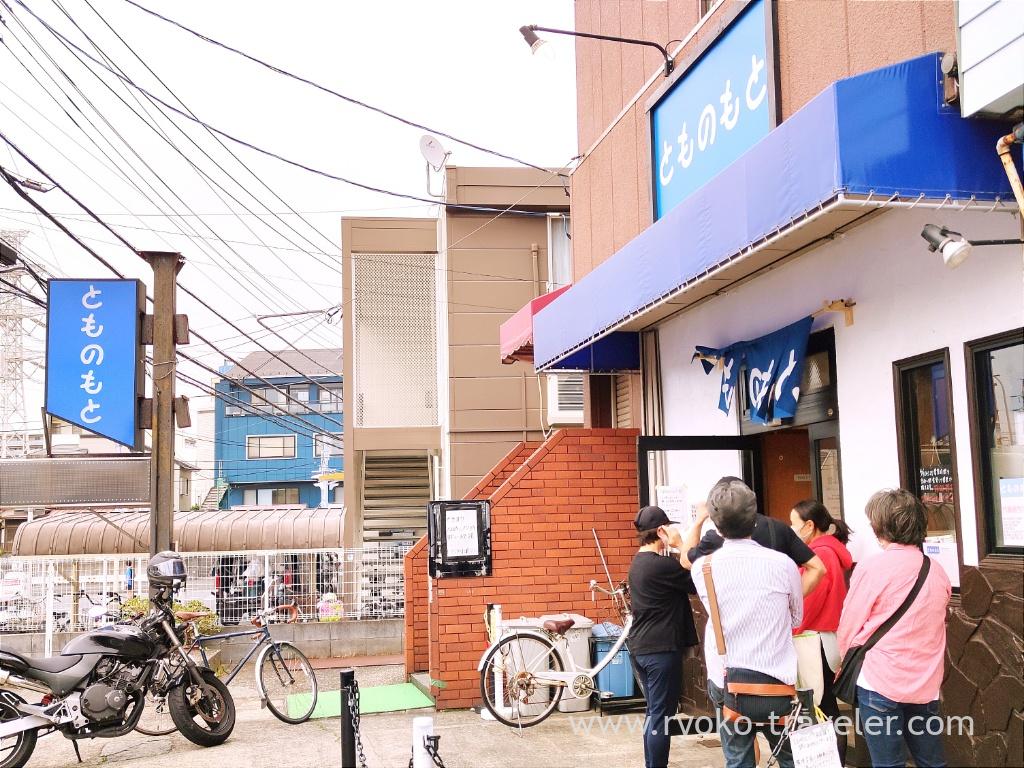 They are really close to Higashi Kaijin station (Toyo Kosoku Line). But this line is not convenient and expensive. And they don't have many trains. So, you'd better go there from Funabashi station if you use JR or Keisei Line. It takes about 15 minutes walk from Funabashi station.
There are counter seats and tables in the shop. It's tidy. It's shop. When Suji, the chef didn't care about interior and he did everything by himself, so it was like noodles factory :p The interior is based on brown color. It's good.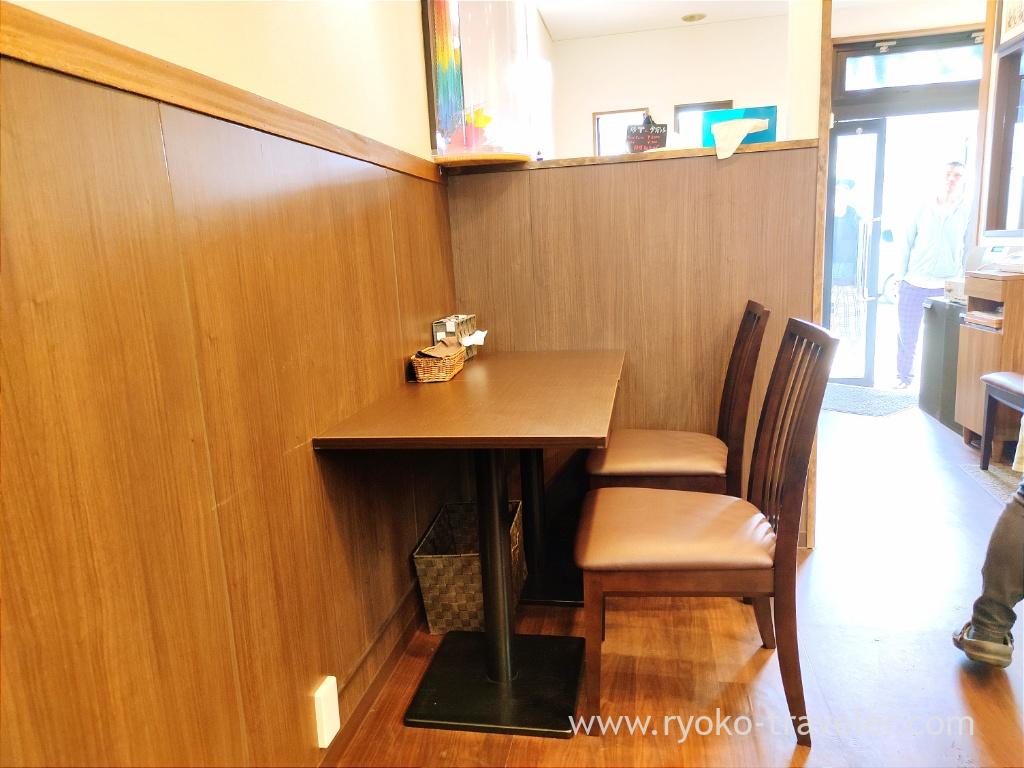 There's a ticket vending machine on the right at the door. They have shoyu ramen, sio ramen, and tsukemen. Nothing has changed about their menu after moved. And they sometimes serve limited ramen. Now, they served cold tsukemen.They show about limited ramen on Twitter (X). You can check their monthly schedule on Twitter, too.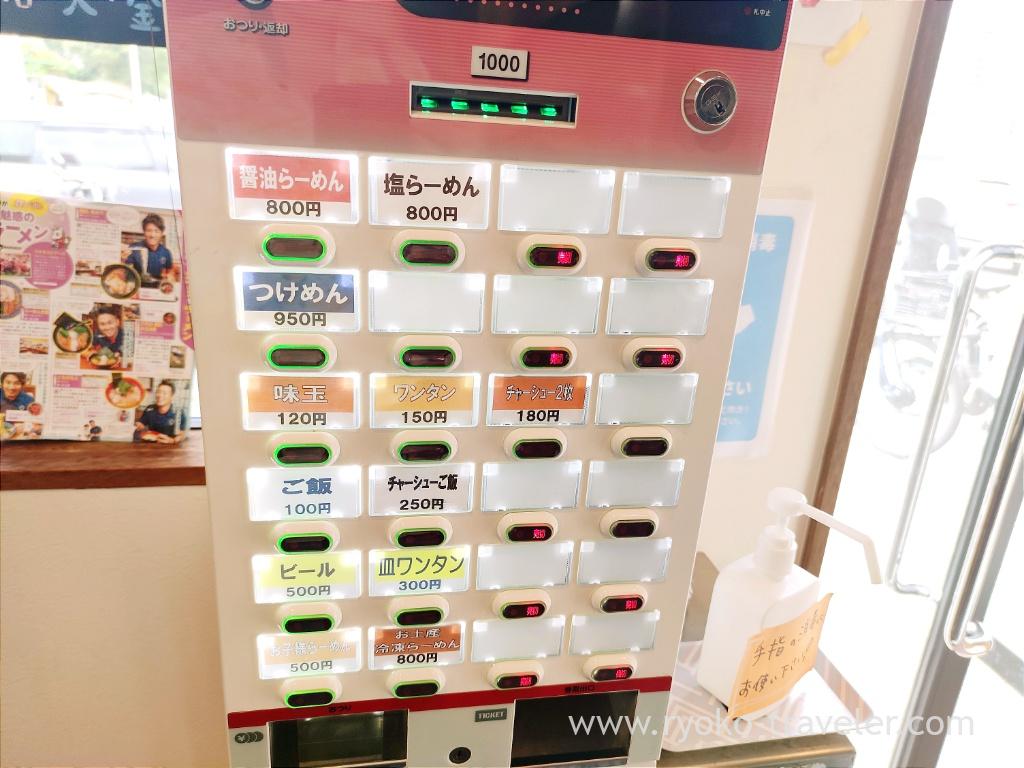 They sell ramen to go in the shop.
I loved their sio ramen having plenty of extract of seafood. So, I ordered sio ramen and two slices of roast pork. They finished to put clams on the ramen, but this cloudy soup have plenty of extract of the soup! Awesome. But the flavor of chickens became stronger than they used to be in former place. Seafood and chicken make good harmony.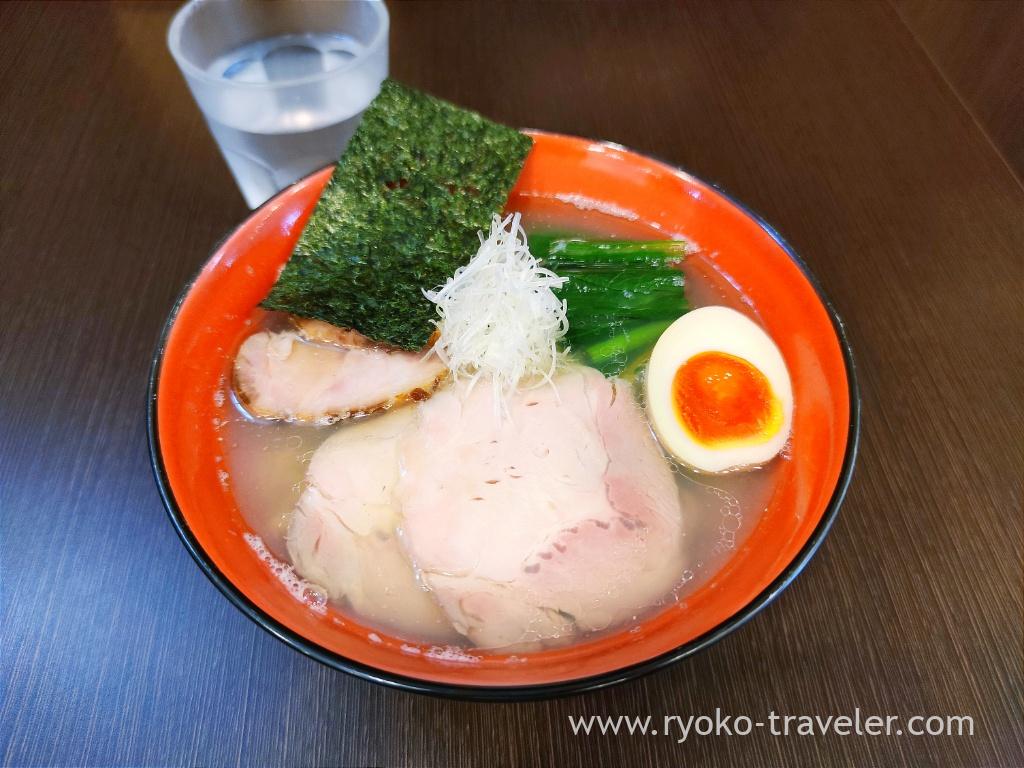 The basic ramen have two slices of roast pork, half of boiled egg, Komatsuna (Perhaps it's grown in Funabashi ?), green onion, laver. The noodles are curly and springy. I think it became wide.This noodles go with the soup. But also I think it go with narrow noodles. They make their noodles in the shop.
Roast pork rice have roast pork with sauce on the rice. And green onions on it.The sauce was light and good. The amount of rice is not large. So, I can eat it up if I go to there with empty stomach 🙂
About

Name Tomonomoto (とものもと)
Open Lunch, Dinner
Reservation Unavailable
Credit card Unavailable
URL Twitter, Blog

Google Map