I searched for some good restaurants serving mapo tofu at lunchtime around Tsukiji. And then I found Tokyo Chinese Ichirin (東京チャイニーズ一凛) have high reputation as Sichuan foods restaurant. They are located at the back of Tsukiji Hongan-ji temple. They have good atmopshoere. When I got to there 5 minutes before the opening time, there were already about 5 people waiting.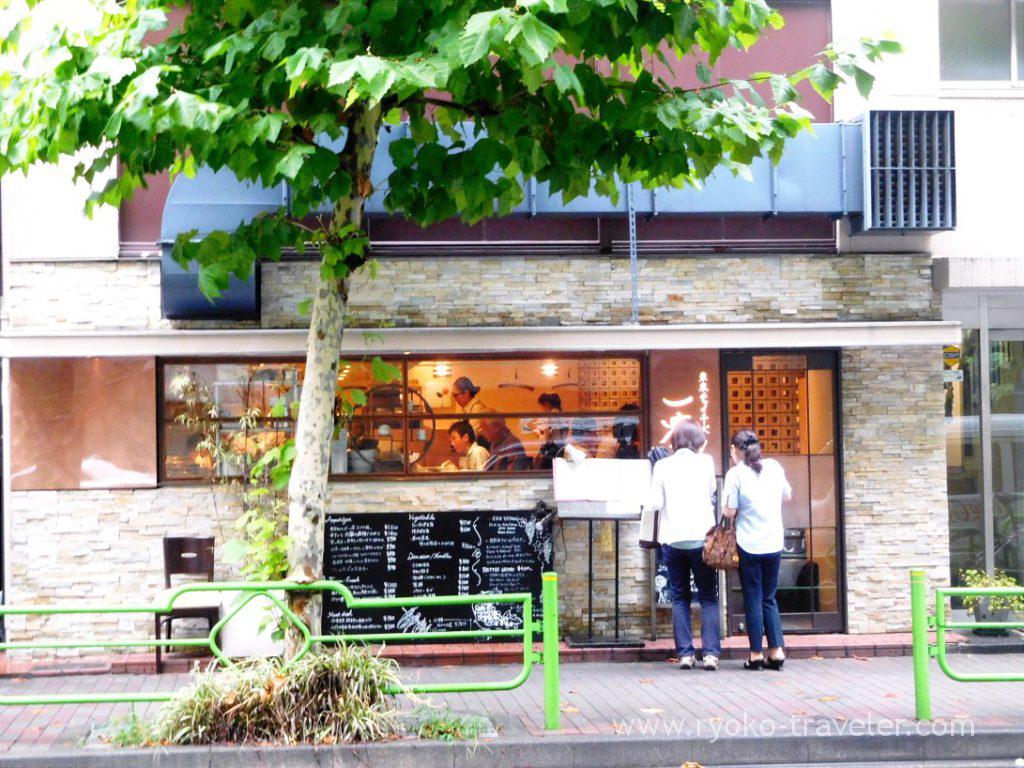 There're counter seats in front of the kitchen and many tables are at the back of the restaurant.
This is lunch menu. From 1000 yen. It's weekdays' limited menu. On Saturdays, they have regular menu and course only.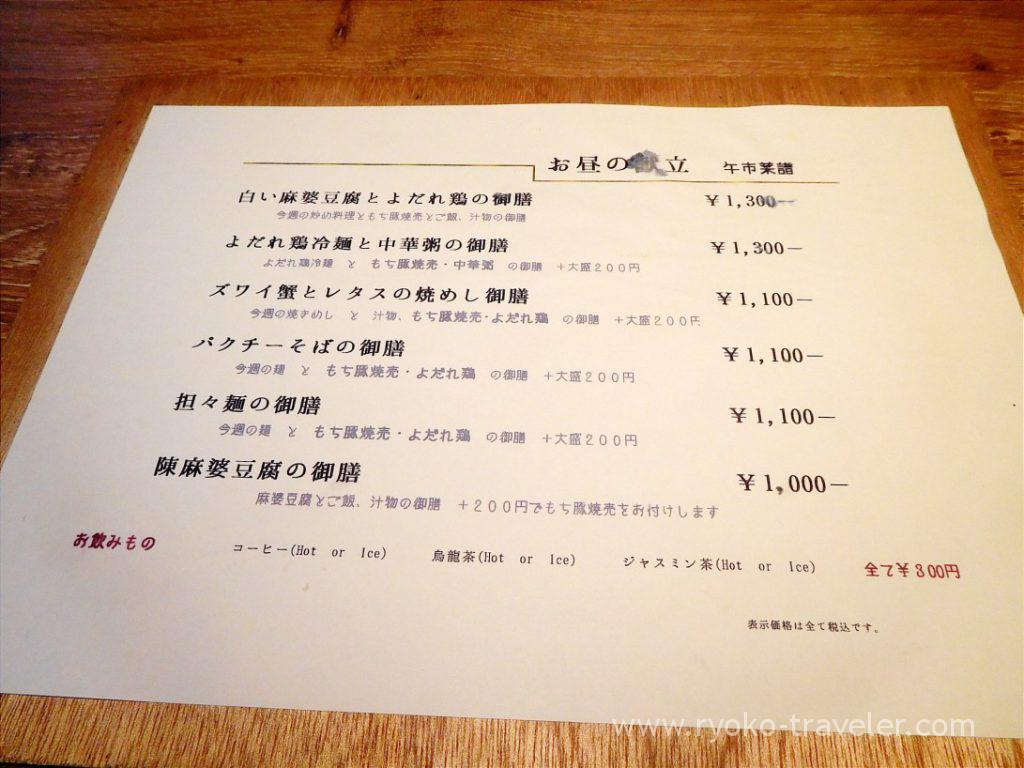 They accept reservation if you order lunch course even on weekdays. So, sometimes tables are occupied with reservation and don't serve weekdays lunch set.
There're pickles and vinegared green pepper on each tables.
The green pepper isn't so spicy but it's sour. Delicious. Eating them separately is good. And altogether is good, too. And eating them with rice, too.
Though they have normal Sichuan mapo tofu, their specialty is it. White mapo tofu and saliva chicken set. Foods are served soon.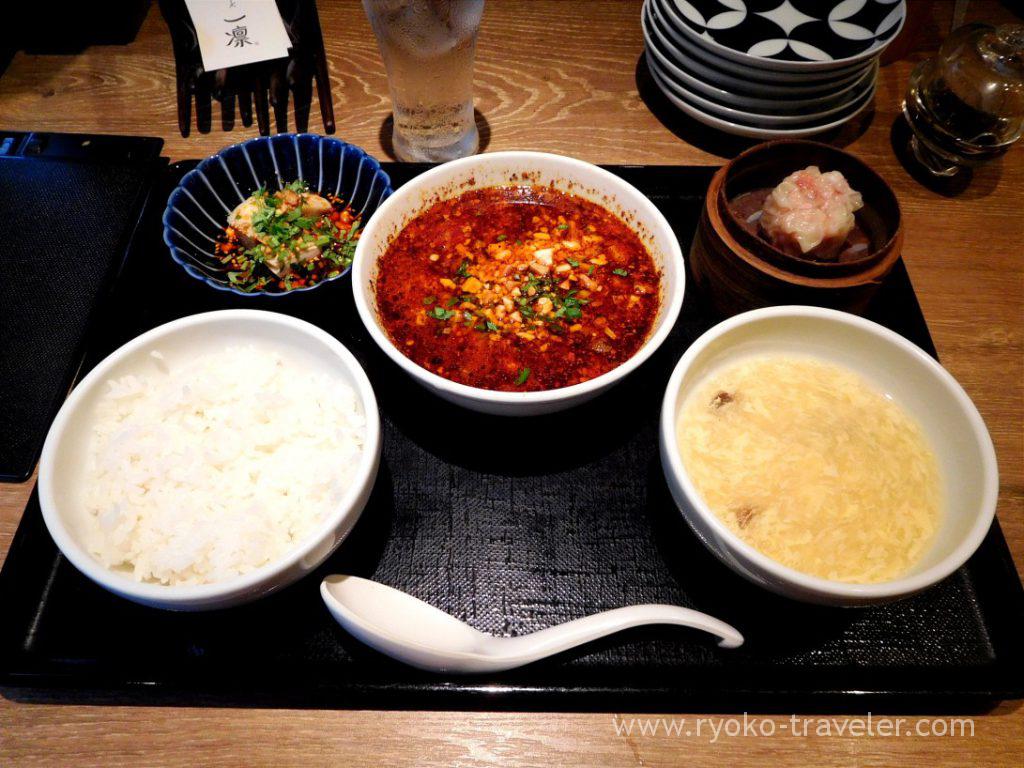 This is white mapo tofu. As you see, it's not white. Red. And it had coriander, and nuts. This red color is chili oil. But it's not so spicy.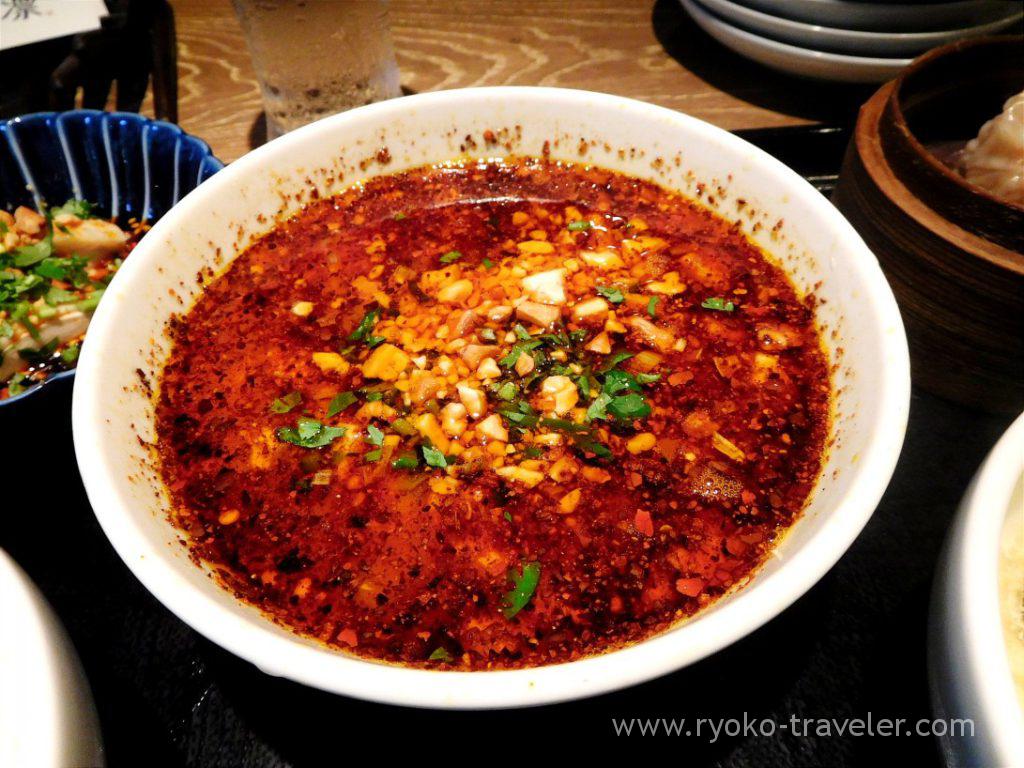 And I scooped from the bottom of the bowl. It had much smooth tofu. Also it had chopped beef. They call it mapo tofu (麻婆豆腐), but strictly speaking, it's quite differ. It's simmered tofu with beef (豆花牛肉).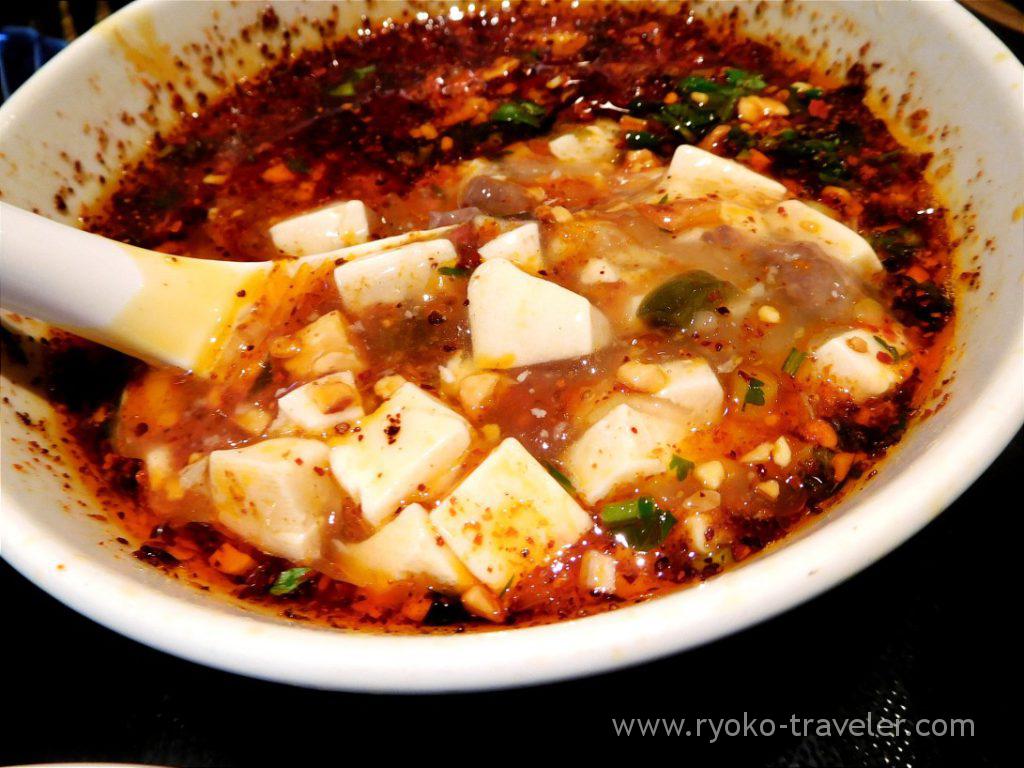 Saliva chicken. It's small portion. It had much nuts and coriander, too. The chicken was smooth and good. It's not spicy and had refreshing tastes.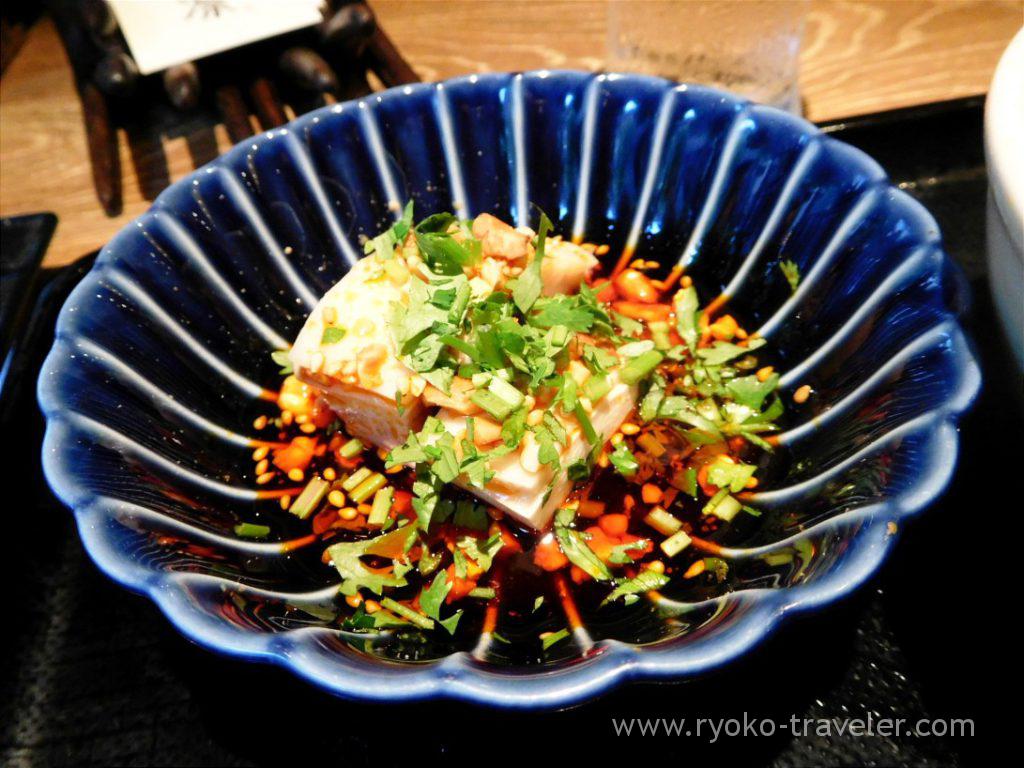 And this shaomai was good, too. It have Mochibuta pork. Juicy.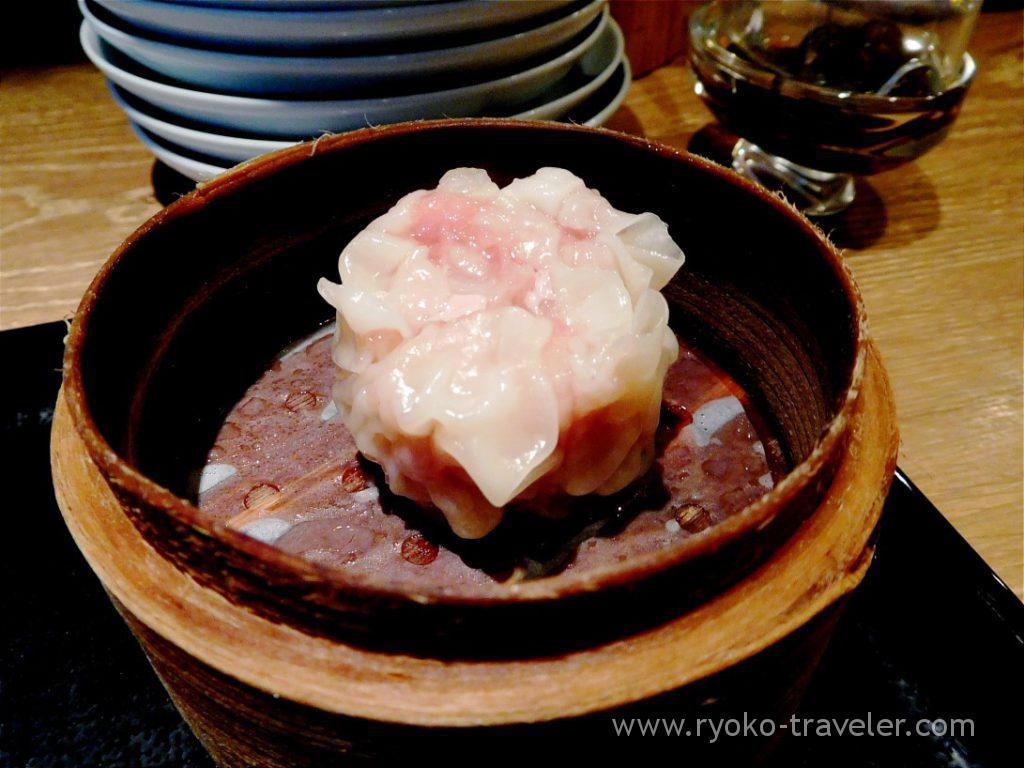 Of course, normal mapo tofu is good ! Chen Mapo tofu set. White mapo tofu set have saliva chicken and shaomai, but it don't have them. So, I added saliva chicken (よだれ鶏, 200 yen).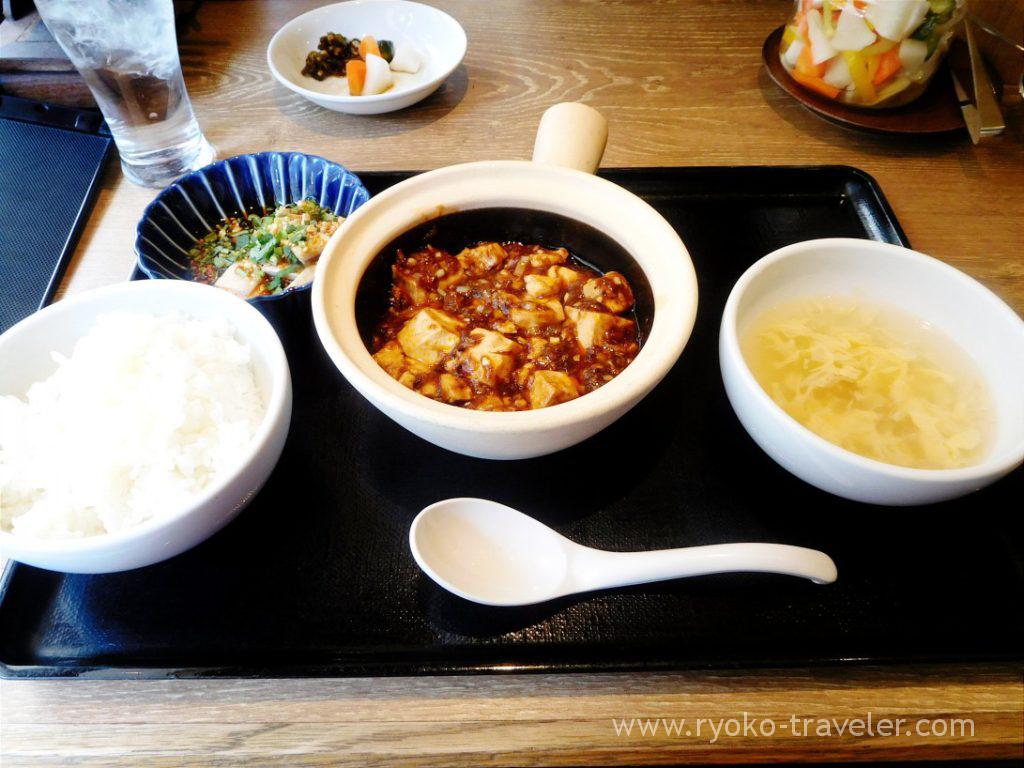 The small earthenware pot have spicy mapo tofu with much Sichuan pepper. Not only spice but also the mapo tofu have tastes of green onion, minced pork. Delicious. I like it.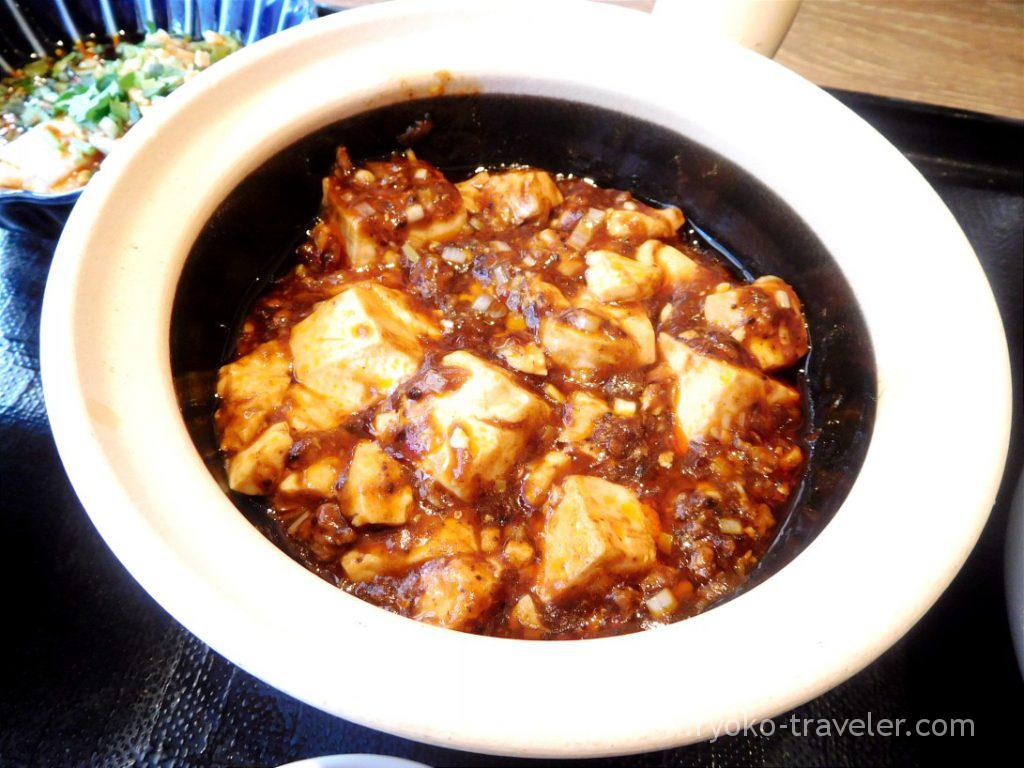 Saliva chicken. It's as same as one included in white mapo tofu set. Though it's delicious and I like it, it don't go with rice. So, though they sometimes have Saliva chicken set on lunch menu, I recommend you order another set and order this small saliva chicken.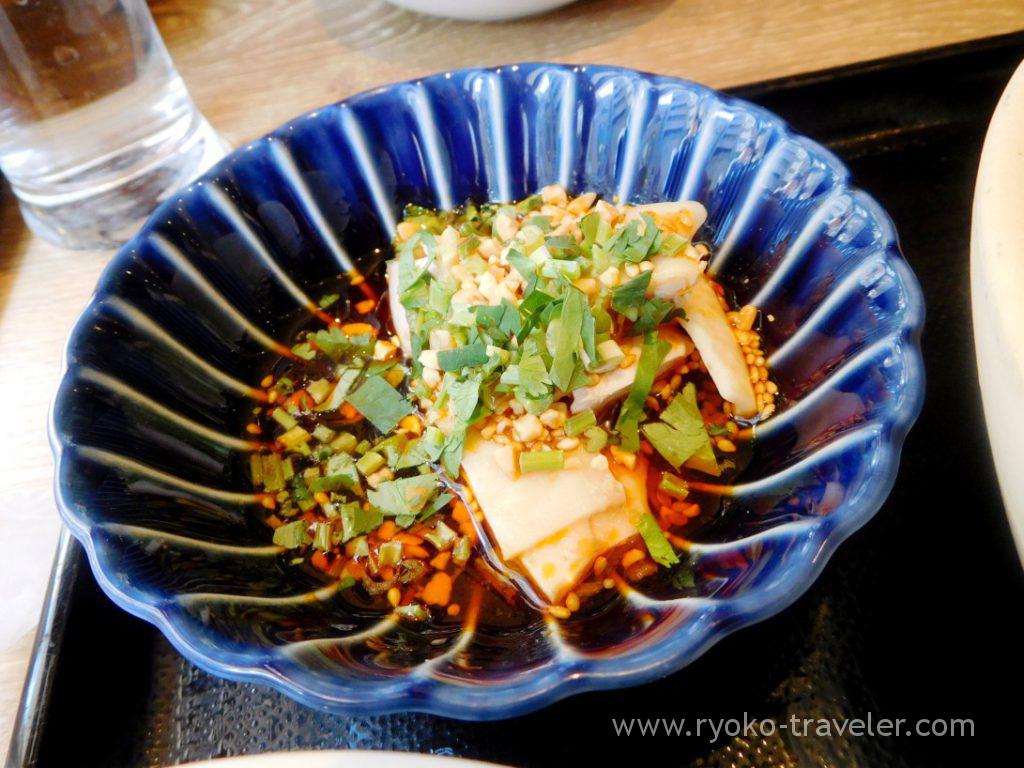 I want to try their dinner, too.
About

Name Tokyo Chinese Ichirin (東京チャイニーズ一凛)
Open Lunch, Dinner
Reservation Available for lunch course and dinner time
Credit card Available for lunch course and dinner time
URL Instagram

Google Map