Cute tenuguis that I got at the souvenir shop in Kusatsu
A shop sold 4 tenuguis for 1000 yen at Kuesatsu.
I began looking for something nice with excitement because I like collecting tenuguis very much.
I selected four tenuguis.
No.1.Rabbit (Made of gauze.Every side is sewed)
I'll use it as handkerchief :).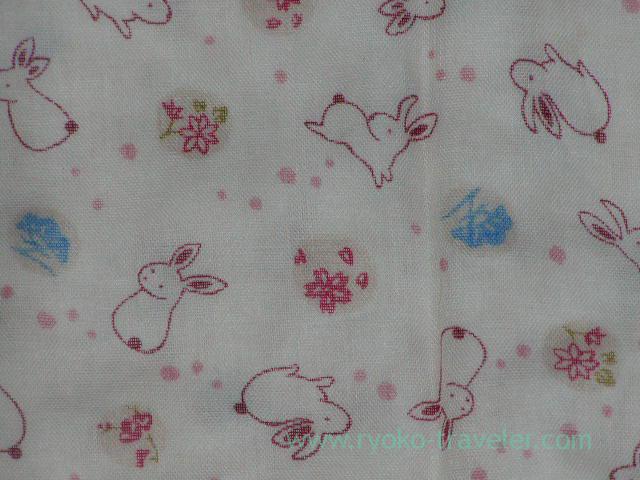 No.2.Skelton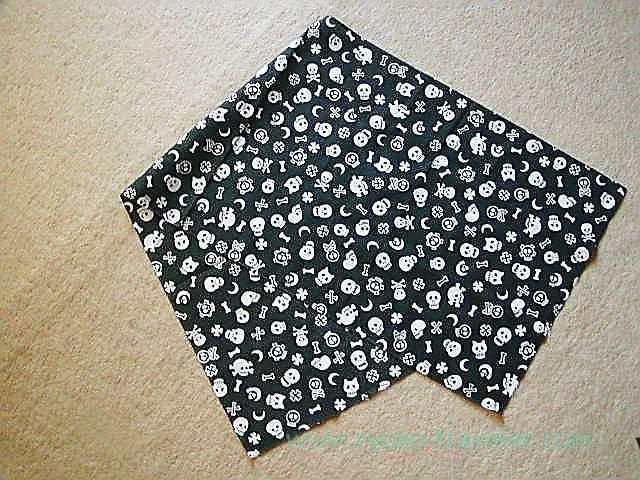 No.3.Dragon (denimlike.Every side is sewed, too)
No.4.Shisa (Okinawa Lion Statue :))
It is denimlike tenugui, too. But my mother took it from me 😛