Because I felt hungry a bit after got to Hualien, I went to Tai Kee Wonton (戴記扁食) that is a long-established wonton soup shop. Wonton soup is one of specialty in Hualien. Though wonton is 餛飩 in most of Taiwan, in Hualien, wonton is "扁食". They are over 70 years old.
There's a kitchen at the entrance. So we can see the kitchen from outside. They sell wonton soup (70TWD) only. Both FOR HERE and TO GO is available. There's 1F and 2F. I was brought to the upstairs. They didn't take my order. They just asked me FOR HERE or TO GO.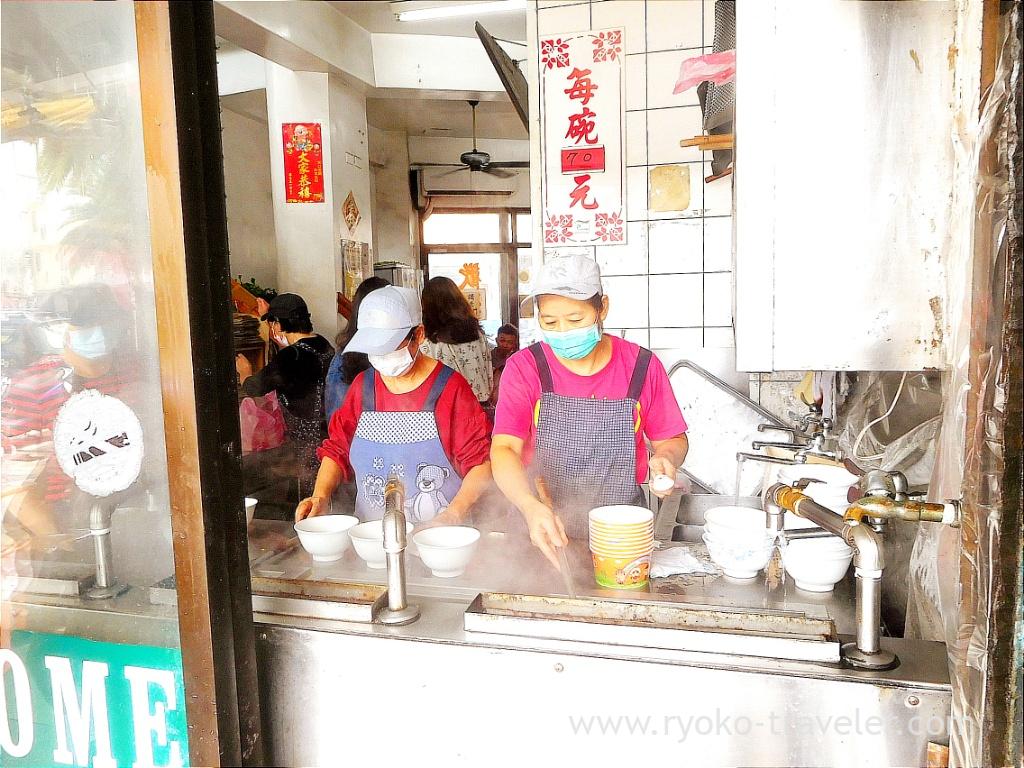 I waited for a while. But my wonton soup wasn't served. So, I asked the staff nearby, and then he served me it soon 🙂 This is the wonton soup having long history. It had 6 or 7 wonton in the soup.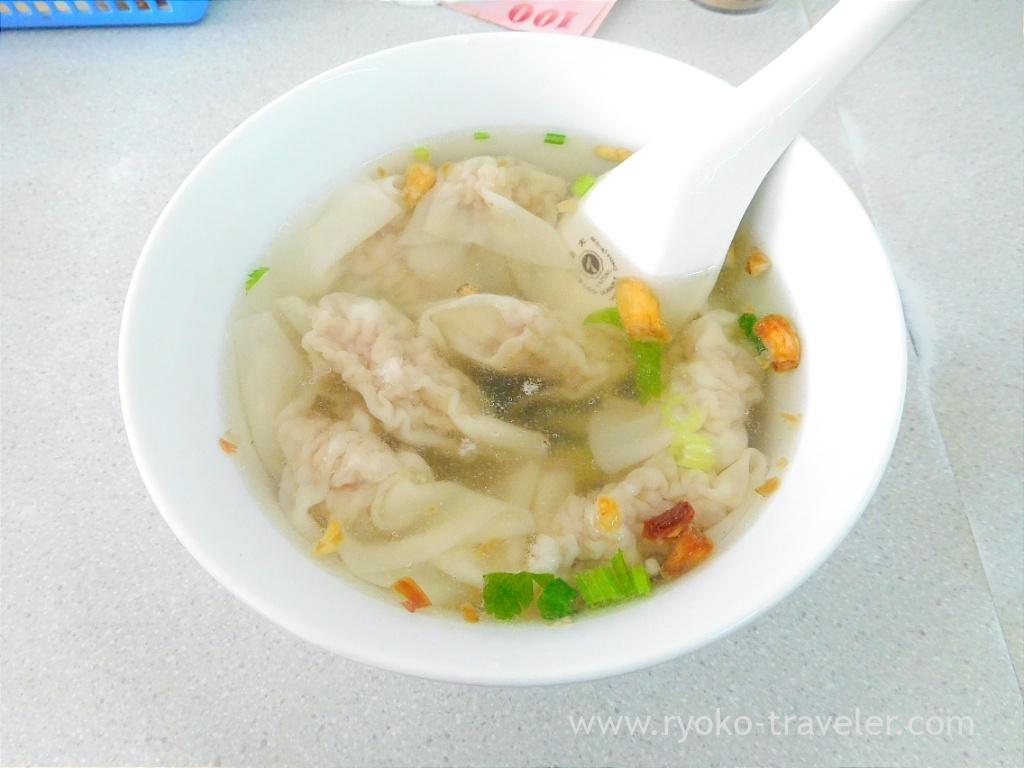 I love this thin skin like silk. The soup was seasoned with salt and soy sauce. It had refreshing tastes having celery, deep fried green onion, garlic and so on. Delicious.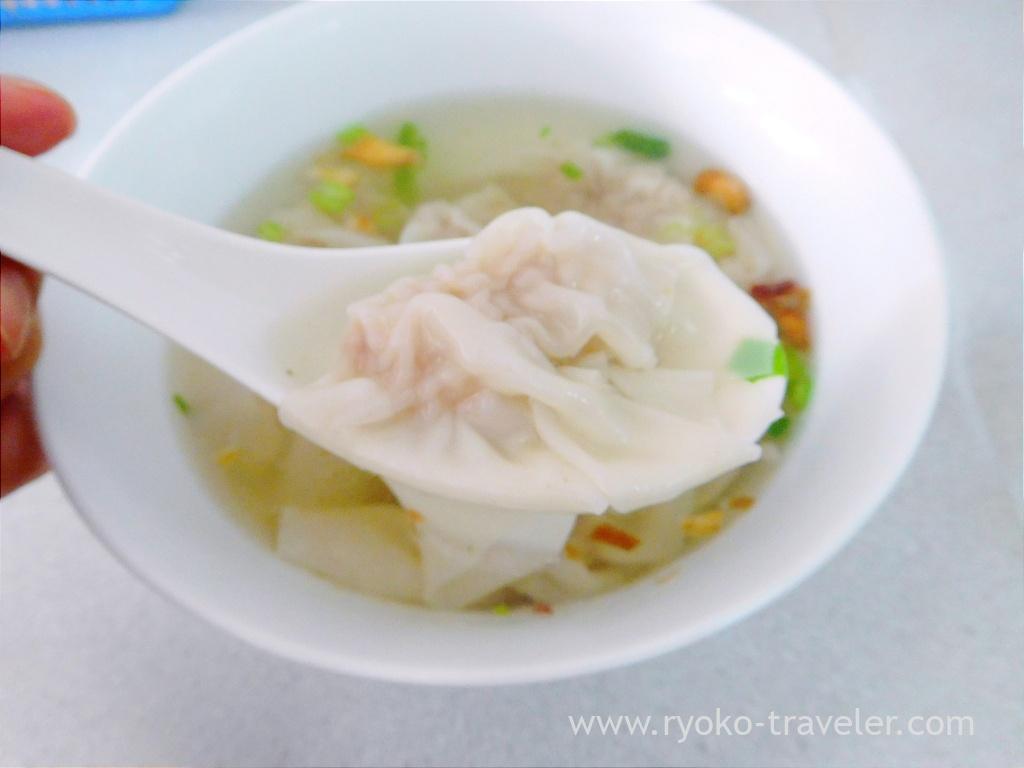 I thought that it go with chili bean sauce on the table. And I tried. Yes ! You might think, I spoiled the tastes of the soup. But the chili bean sauce added spicy flavor but I felt the extract of the soup clearly. It wasn't large, so you can enjoy another shop, too. Hualien have some high-reputated shop as wonton soup.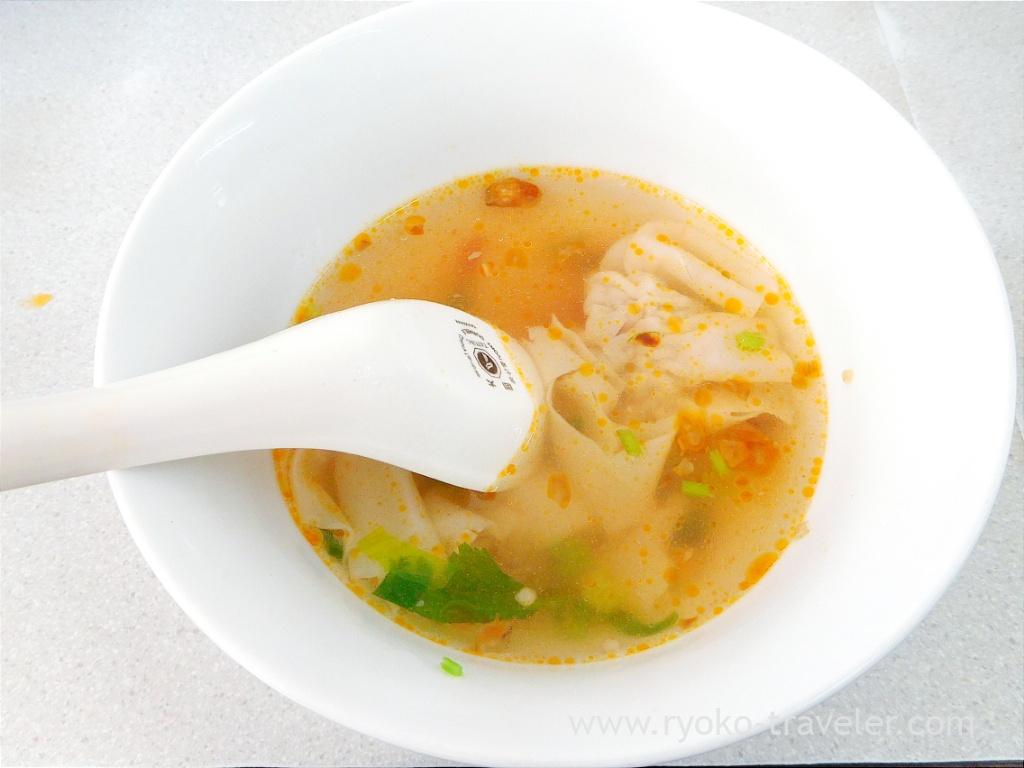 I didn't know when I should pay money, and I put 100 TWD bill on the table while eating. But cashier is close to the door on the 1F and I paid last.
About

Name Tai Kee Wonton / Dai ji Bian shi (戴記扁食)
Open Day through night
Reservation Unavailable
Credit card Unavailable

Google Map