「 Sanuki udon 」一覧
I have to move near the shop... The second day's morning of my trip to Takamatsu, we went to Hashioka station by train. Cozy station :) You guess Why did we got off at such a small statio...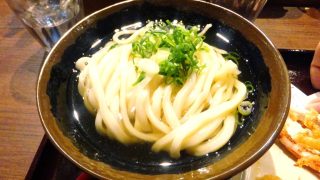 Great Sanuki udon in Kagawa landed at Tokyo ! After we had coffee at Turret Coffee, we walked to Yutakucho and went to Kanda by Yamanote line. Our target was a udon very new shop named Kagawa Ipp...
Stand-up-eating Sanuki udon shop After Misonikomin,we eat another popular udon shop near Hongo-sanchome station. Kokuwagata The shop is different from Misonikomin. It is inexpensive and ...