「 Ikinari Steak 」一覧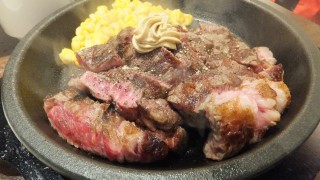 The place to fill our stomach with beef steak ! When I feel like eating beefmeat during work, I go to Ikinari steak Harumi toriton branch so often. Many branches of Ikinari steak are open around To...
Ikinari steak is open in Aeon Tsudanuma branch not so far from my home. So, I went to there ! We order the amount of meat and they cut the meat at the left window, and then we move to right a...
Ikinari steak is fast steak house and expanding rapidly Now steak chain store of "Ikinari Steak" is expanding. It is stand-up-eating steak shop. Now casual, inexpensive but tasty stand-up-eating shop...