「 giblet 」一覧
Yamariki is popular as pork giblet, but that is not all ! Yamariki Honkan in front of Morishita station is too popular izakaya. The seats are so narrow. And we can't reserve past 6 p.m. Their spe...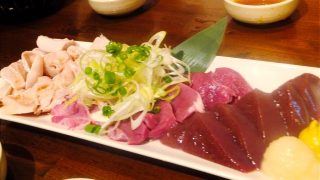 Fresh pig's innards at lower price ! My friends took me to grilled pork izakaya near Koiwa station. It was so small izakaya. But the izakaya has already moved to another place near Koiwa station no...
The izakaya retains the original look of the Showa Period. It is near Morishita subway station (森下駅). Though unapproachable appearance, once entering the shop, I felt comfortable. Yamariki Honkan(m...