After lunch somewhere in Asakusa, how about dessert ? Parfait, anmitsu, pancake, crepe and so on. There's a variety of dessert in Asakusa. But today, I'll introduce you rich matcha gelato produced by the tea wholesalers. Suzukien (壽々喜園) is a tea store managed by long-established Japanese tea wholesalers. They serve 7 levels of matcha gelato by "Nanaya".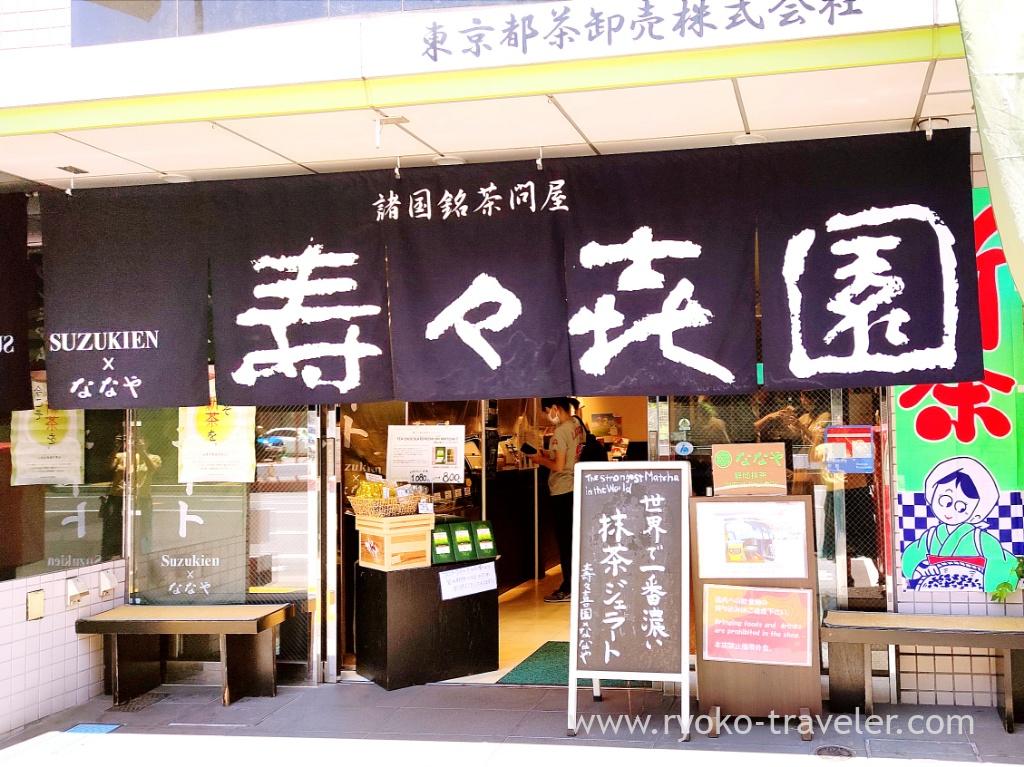 As soon as we entered the shop, gelato in the refrigerator welcomed us. And cashier. Not only gelato but also they sell coffee and matcha drinks.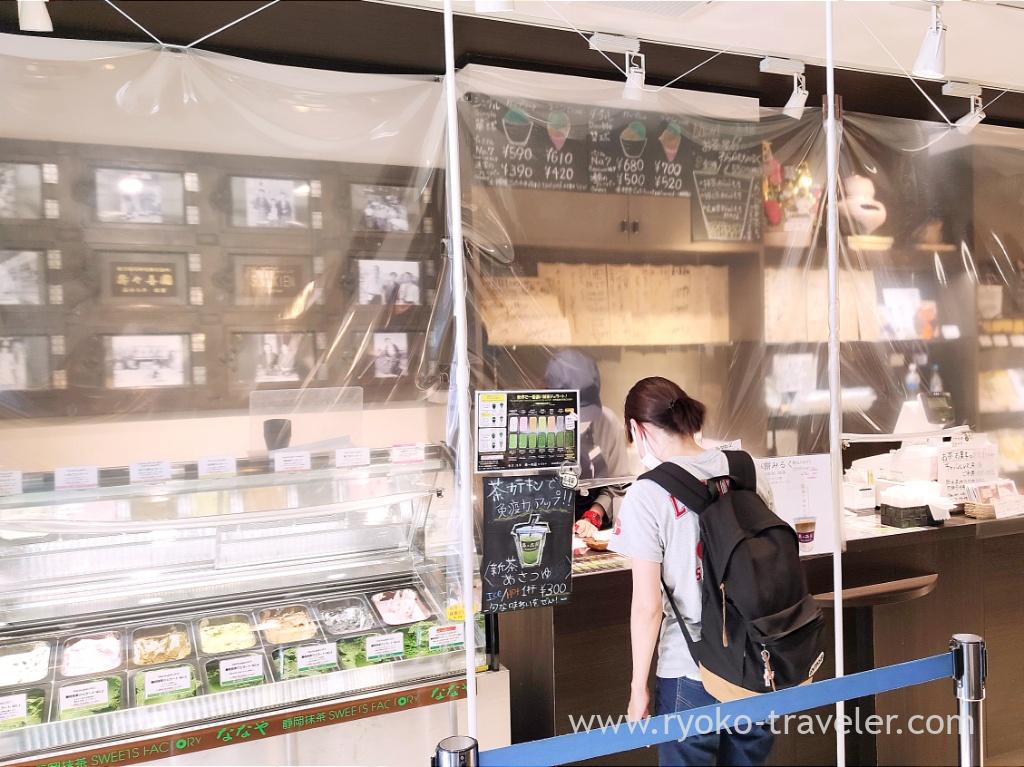 Unexpectedly they also make not matcha flavor. Hoji-cha, genmai-cha, strawberry, sesame, dainagon (anko) and so on.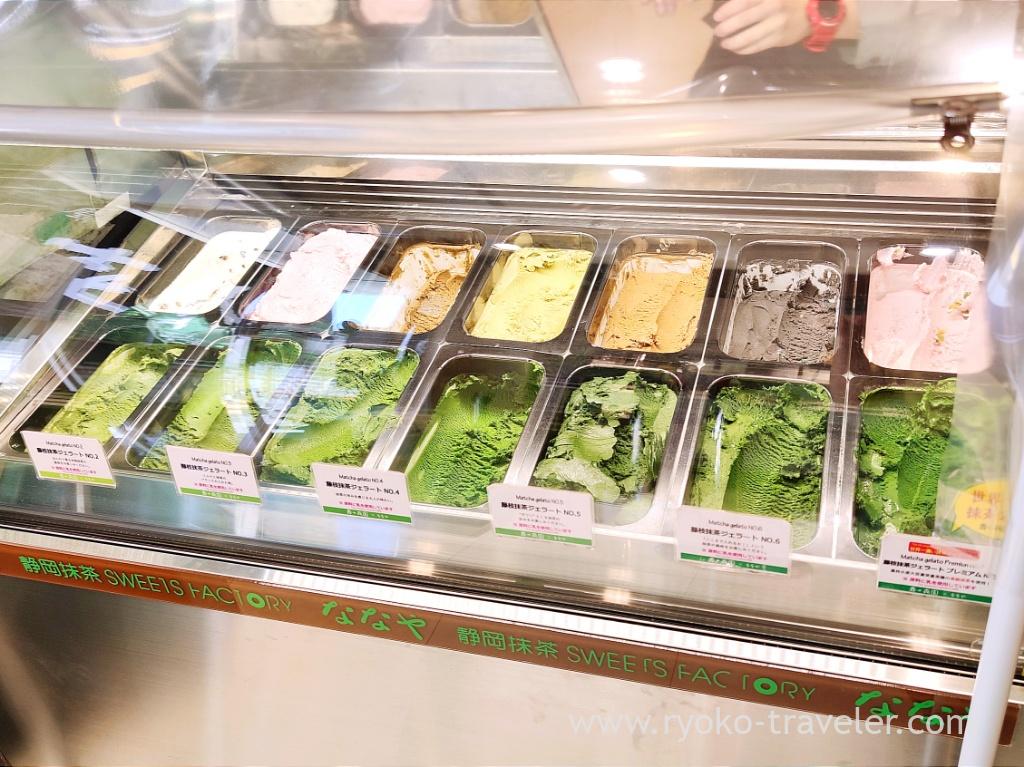 There's a eating space at the back of the shop. There're some seats.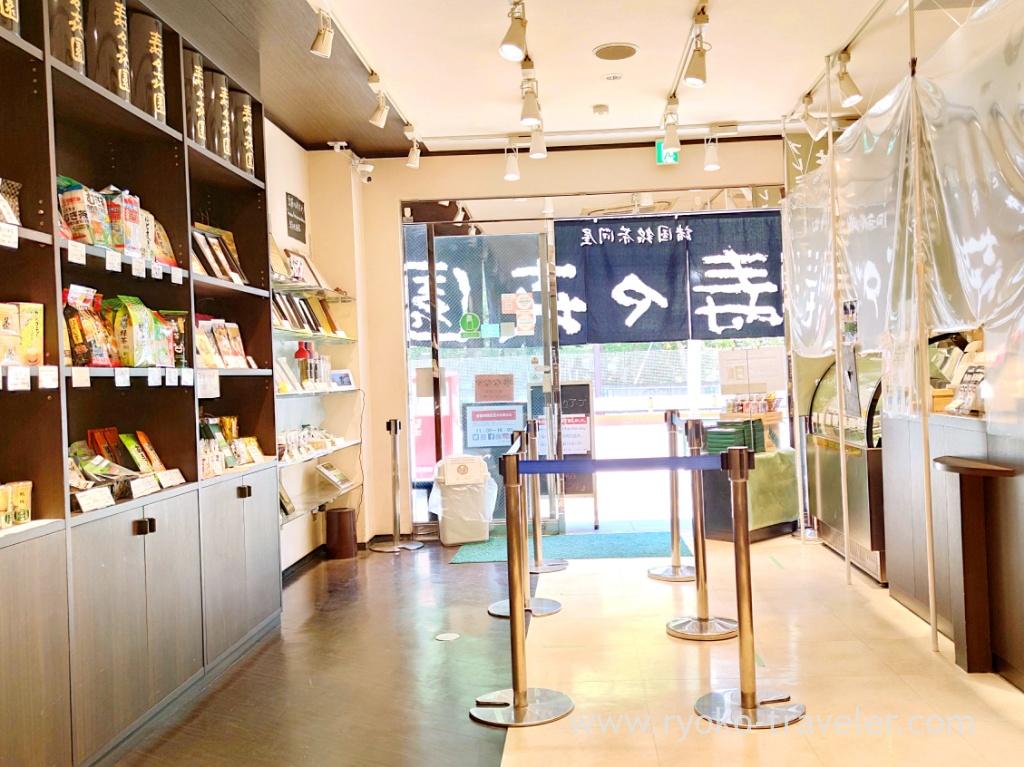 They sell a variety of tea leaves and products. Those packages are cute, too !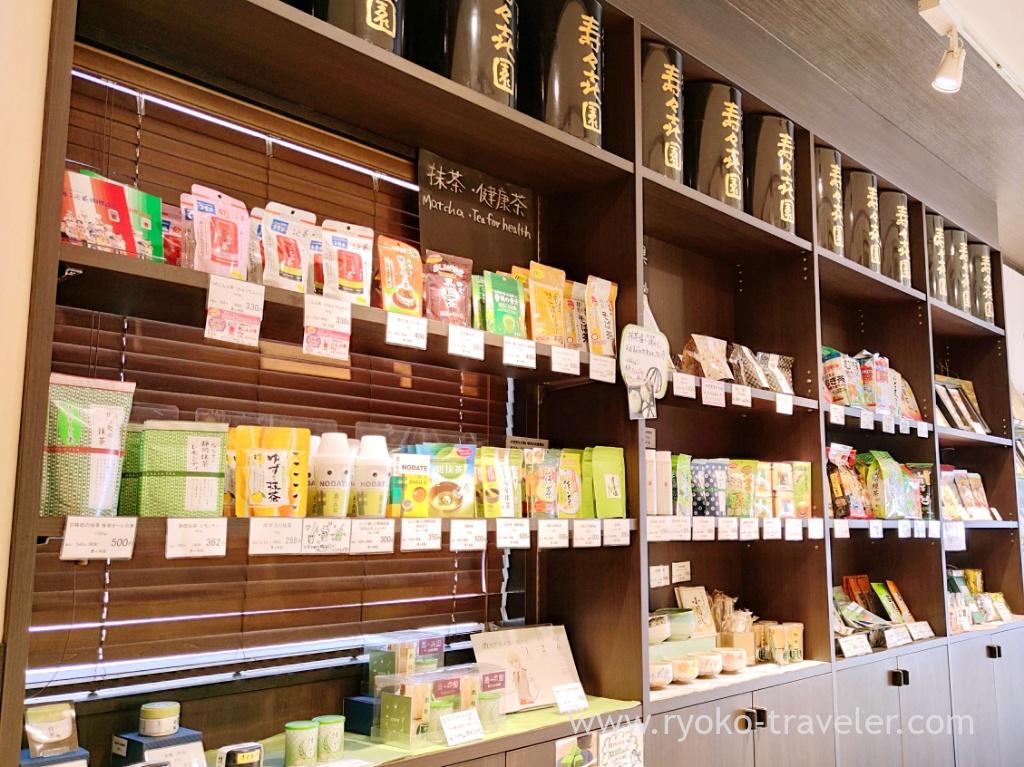 Cups, and tea box….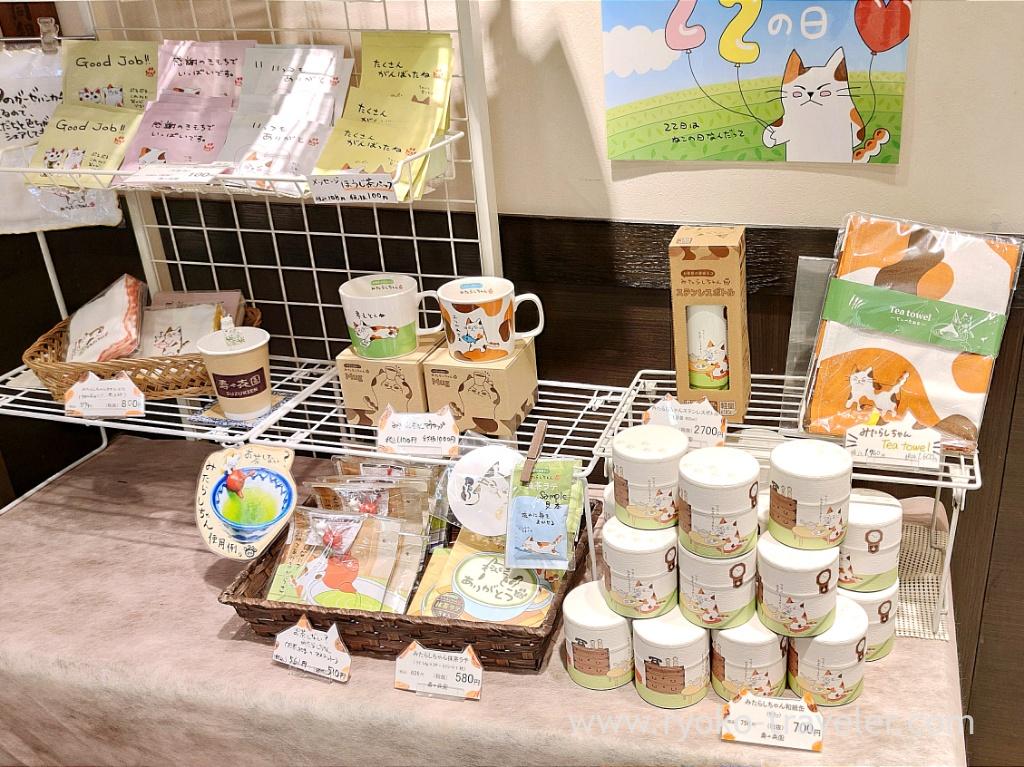 Many people who visit there order those gelato.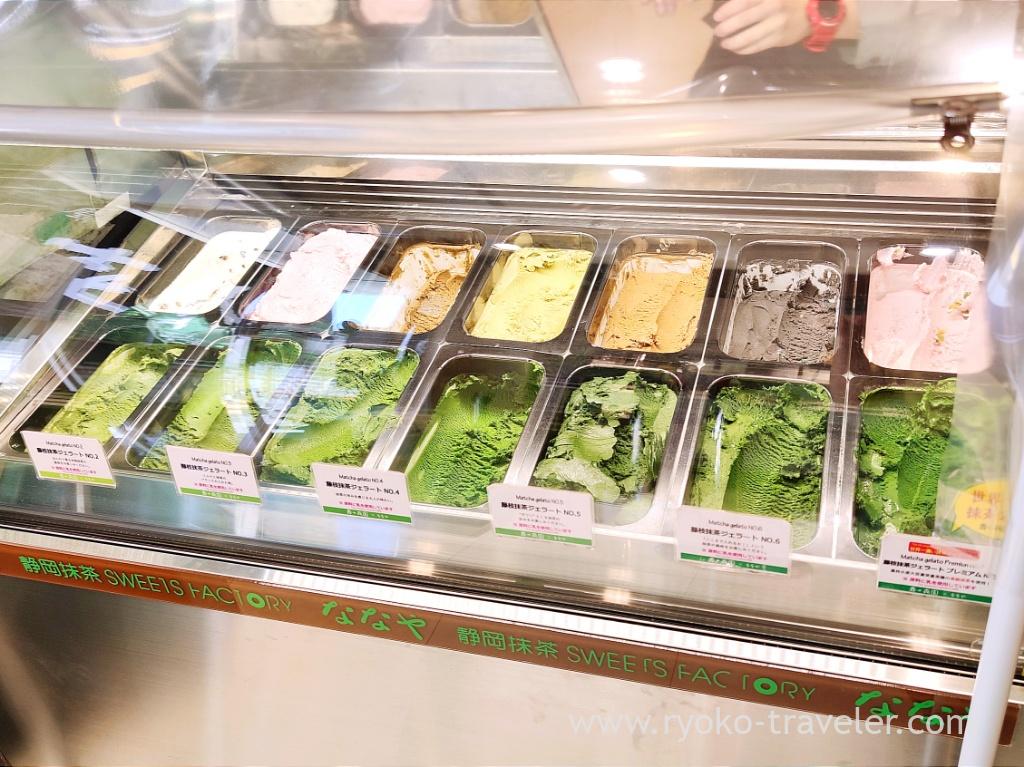 You can understand clearly. From No.1 to No.7. Left to right, light to rich.
Umm. It looks not gelato from No.5. Like moss :p From No.1 to No.6 have fancy matcha leaves. But No.7 have top quality matcha. So, No.7 is more expensive than another.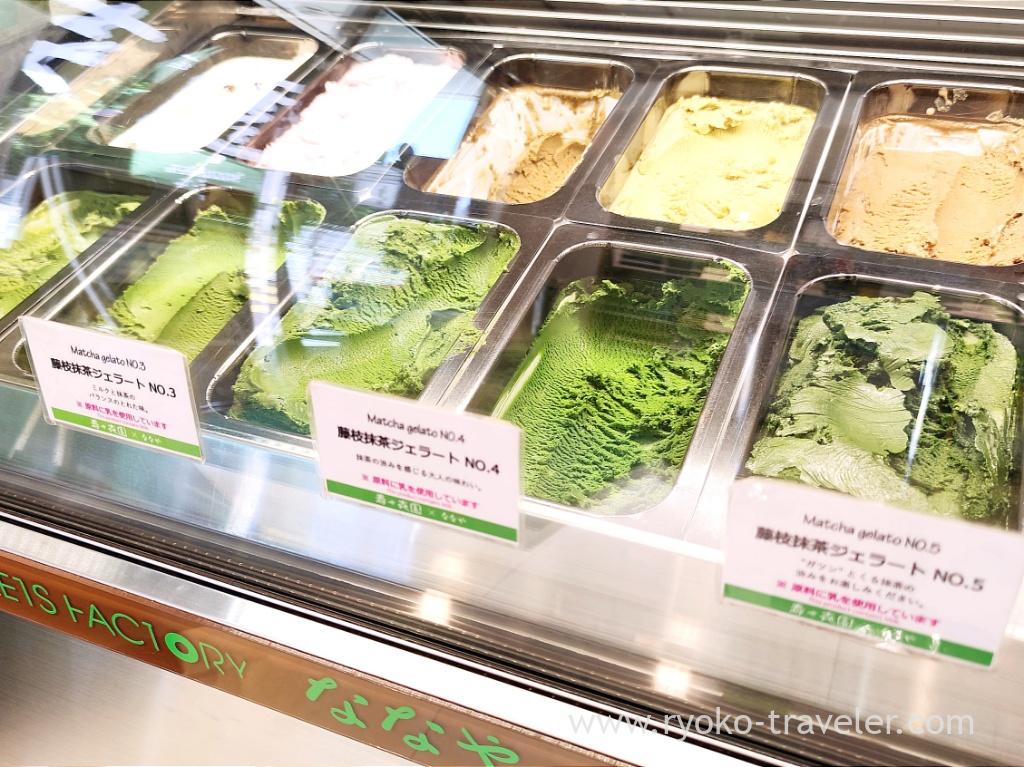 From No.1 to No.6 cost 390 yen (single), 500 yen (double).
No.7 cost 590 yen (single), 680yen (double with except No.7).
Corn need extra 20 yen each.
Because this was the first time to visit there and I didn't have the courage to order No.7. It's moss :p So, I ordered No.4. Single 390 yen. No.4 wasn't too strong. Unexpectedly it was light. But it's enough for me.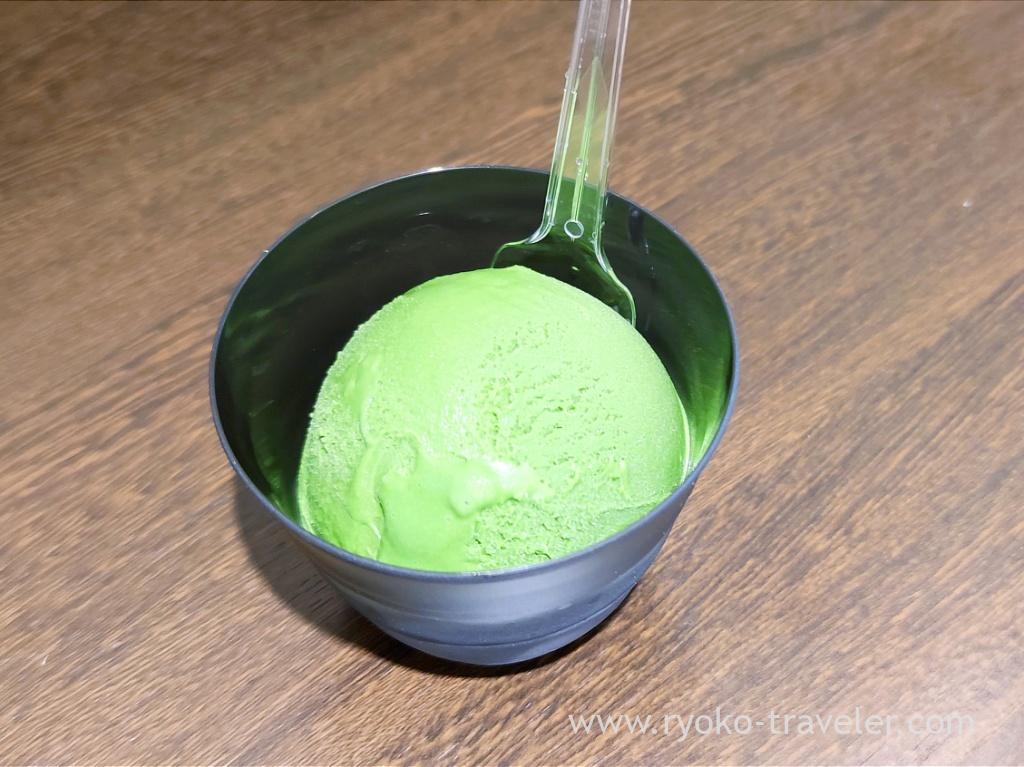 The flavor of matcha was excellent. It wasn't too sweet. So, I could feel the flavor of matcha clearly. One scoop of gelato is smaller, so it's good after hearty lunch. I want to try all. Of course, No.7, too.
About

Name Suzukien Asakusa (壽々喜園 浅草本店)
Open Day thorough evening
Reservation Unavailable
Credit card Unavailable
URL Website

Google Map