Yesterday was my birthday. I had dinner with my friend at Spice Cafe (スパイスカフェ) in Oshiage. Unfortunately it was heavy rainfall, the dinner was wonderful. They are curry restaurant in the renovated private Japanese house. I took this photo after we got out of the house. The rain stopped.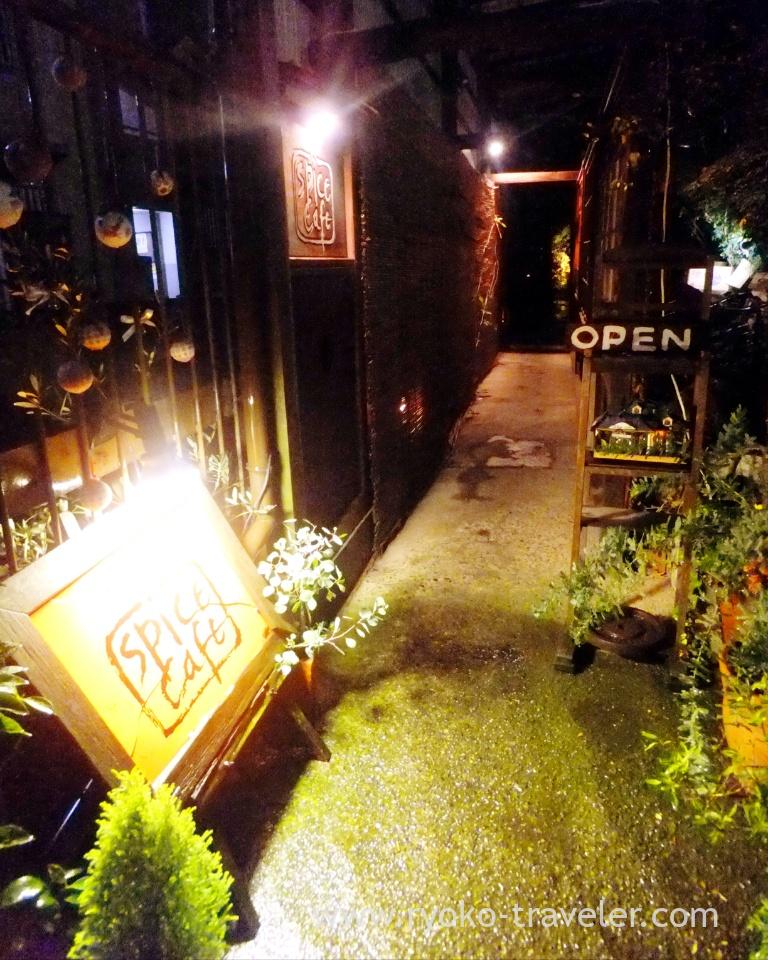 You think curry is not suitable for birthday dinner ? I thought so at first, but this restaurant serve appetizer, curry and dessert as set at night. And they have good atmosphere. And I wanted to eat their oyster curry ! It's winter-limited one !
We ordered two portion of curry sets (2500 yen per one portion) and chicken biryani (1500 yen). Curry set have an appetizer, curry, two desserts and one drink. We can choice them from some. At first, Walnut bread came. It have crunchy walnuts in it. Good.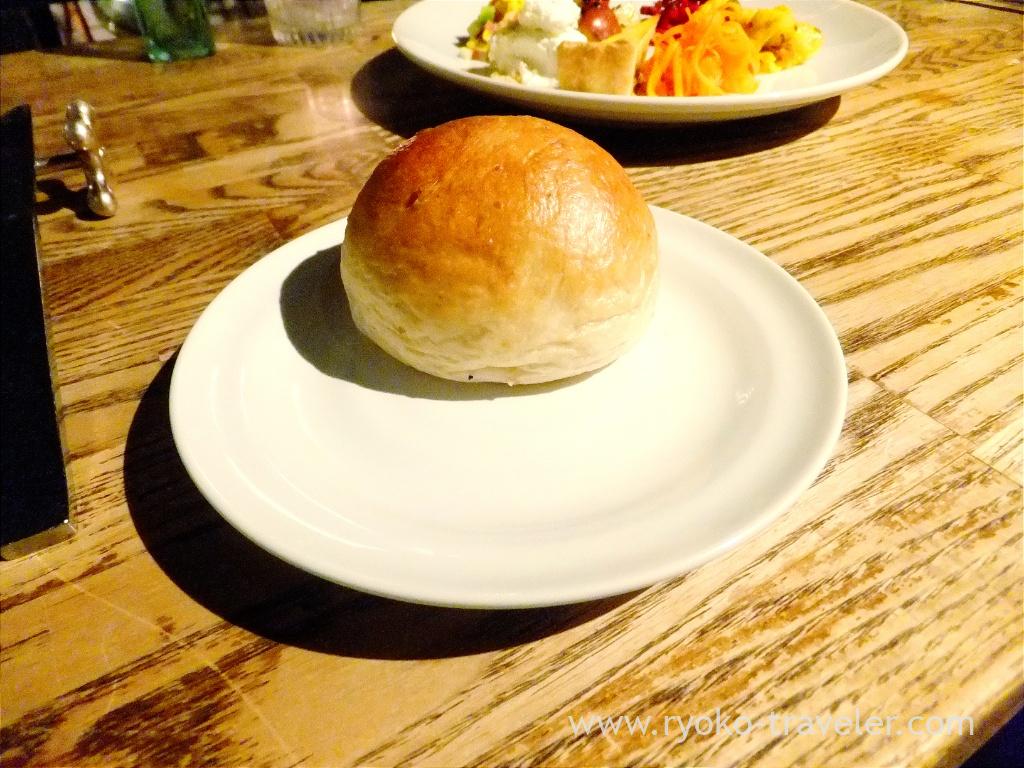 Antipasto. (Clockwise) potato sabzi, beets and kohlrabi salad, marinated onion, marinated carrot, onion quiche, Gorgonzola mousse and flattened barley dressed with turmeric. Everything was good, but the gorgonzola mousse went with the bread very well ! Each foods had much spices ! Yes, They are Spice Cafe !
Sausage have much spice and herb. It was juicy.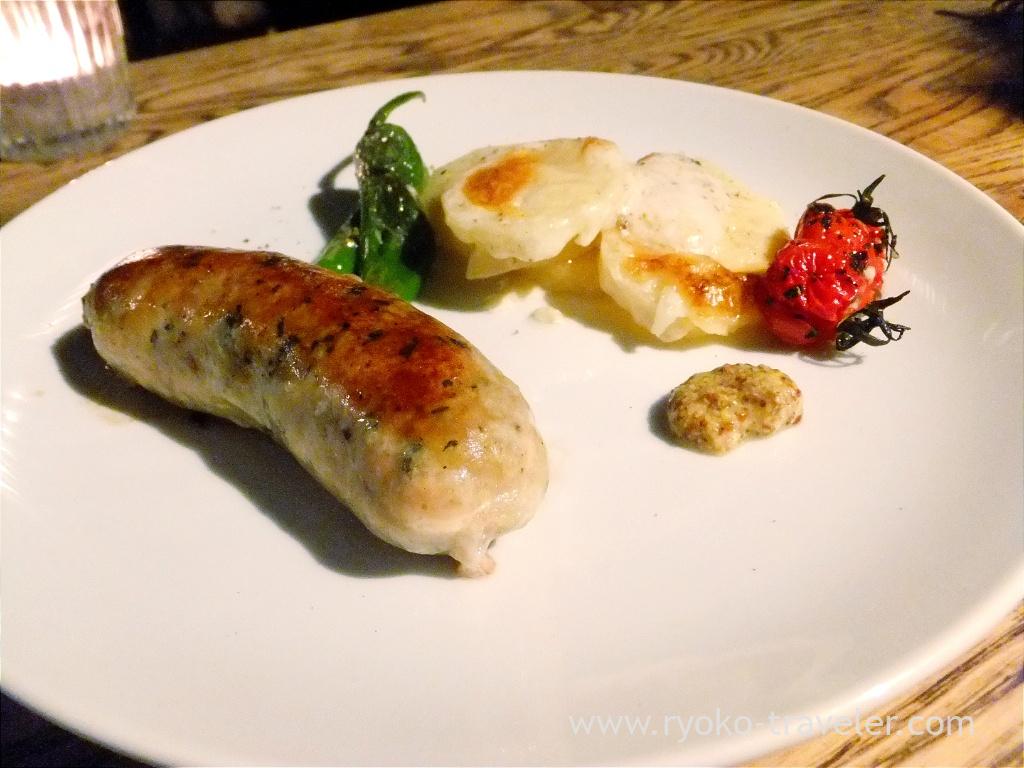 Chicken biryani . It's aromatic.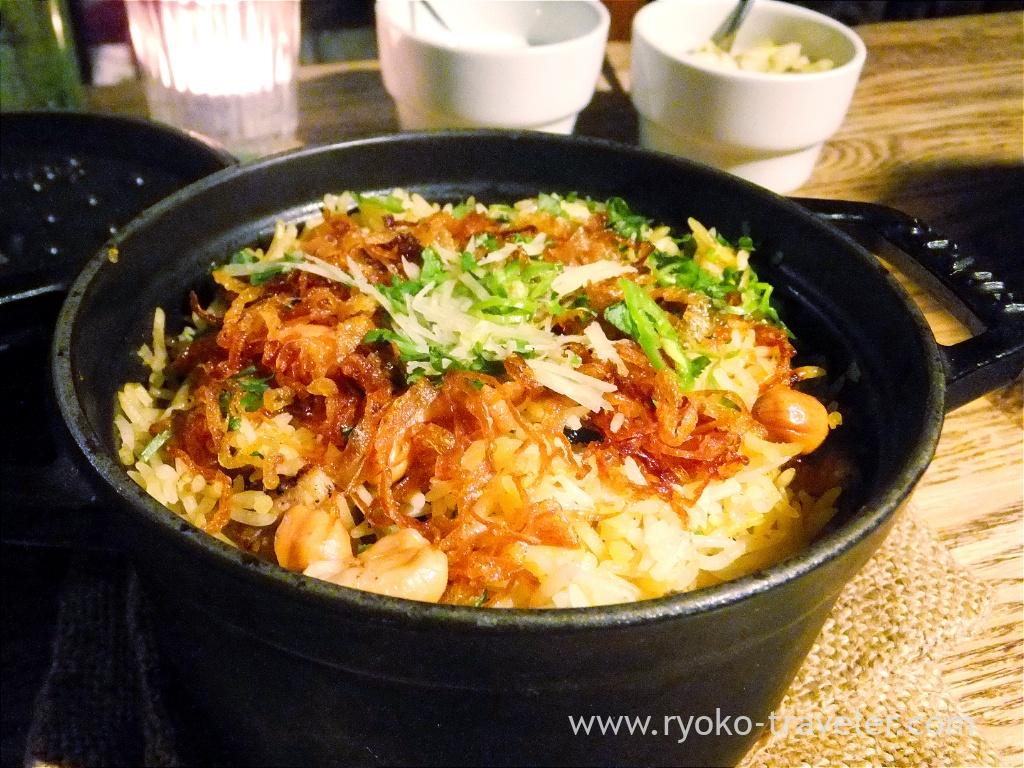 Oyster curry. This is winter-limited tastes. It's more tomato soup than curry. The sourness of tomato and oysters went with well. Those oysters were large and sauted with butter !
Mutton curry. It was spicy. It's like pastes. It went with chicken biryani, too.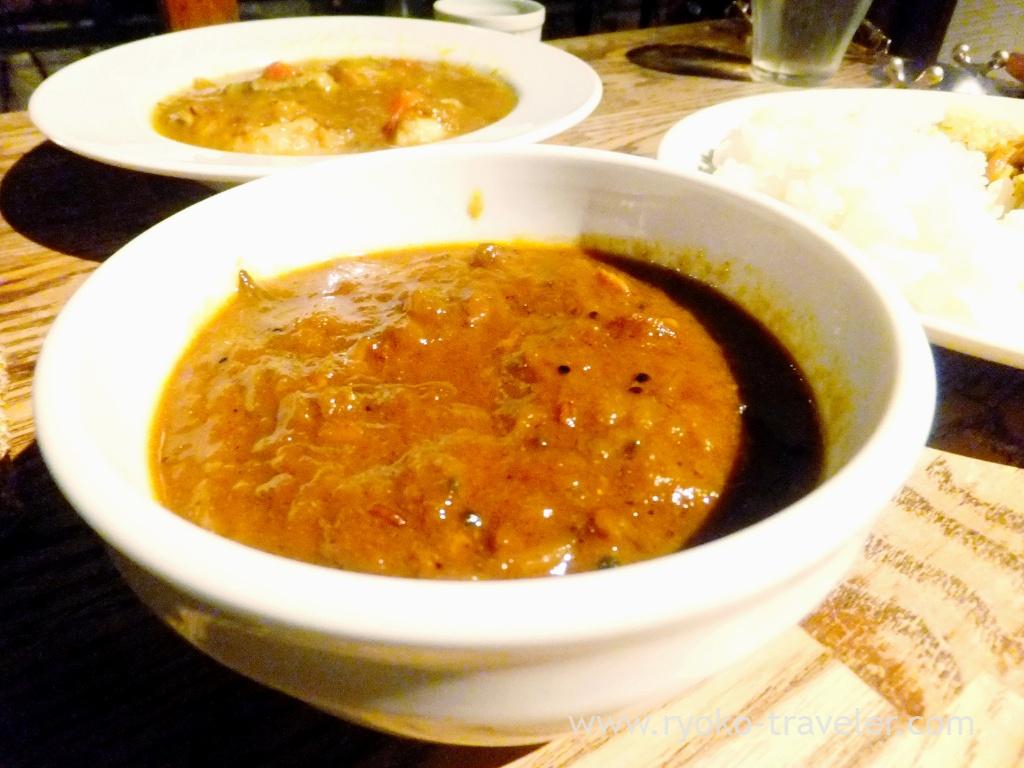 Last. Dessert. It's two portions. We ordered a honey gelato, star anise gelato, apple tart and kumquat tart. But the restaurant gave biscuit with message and pudding in special. Everything was good. Especially, star anis gelato was splendid.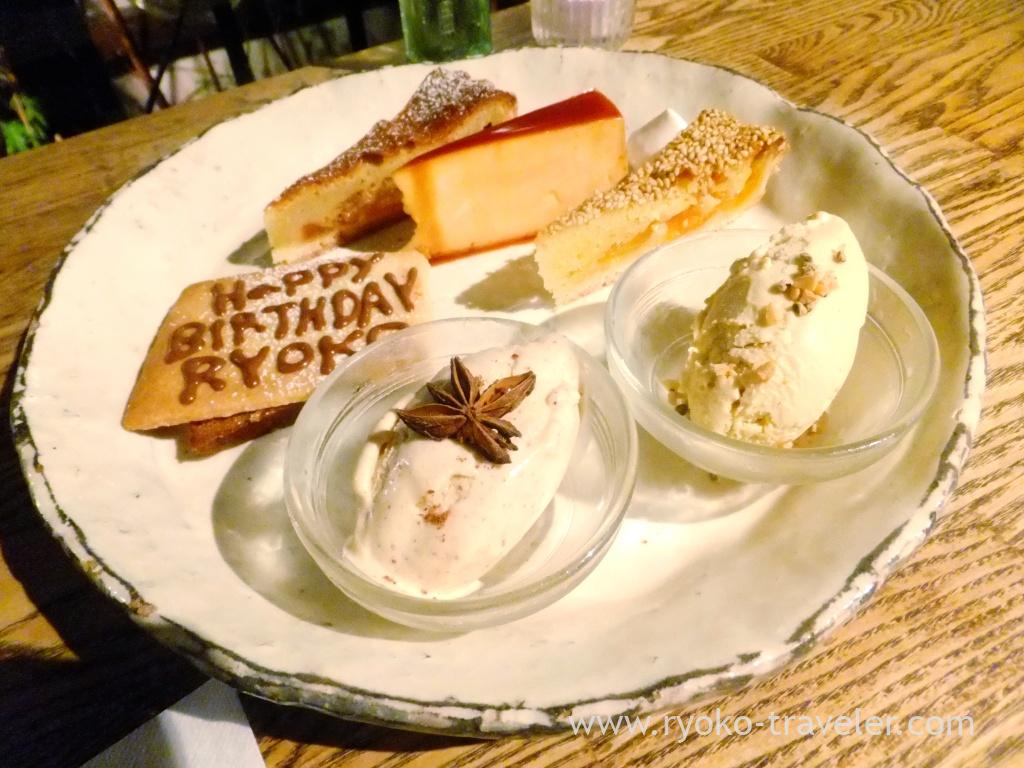 Hot tea. We couldn't move for a while because we were full. We ate not only dinner course, but also biryani !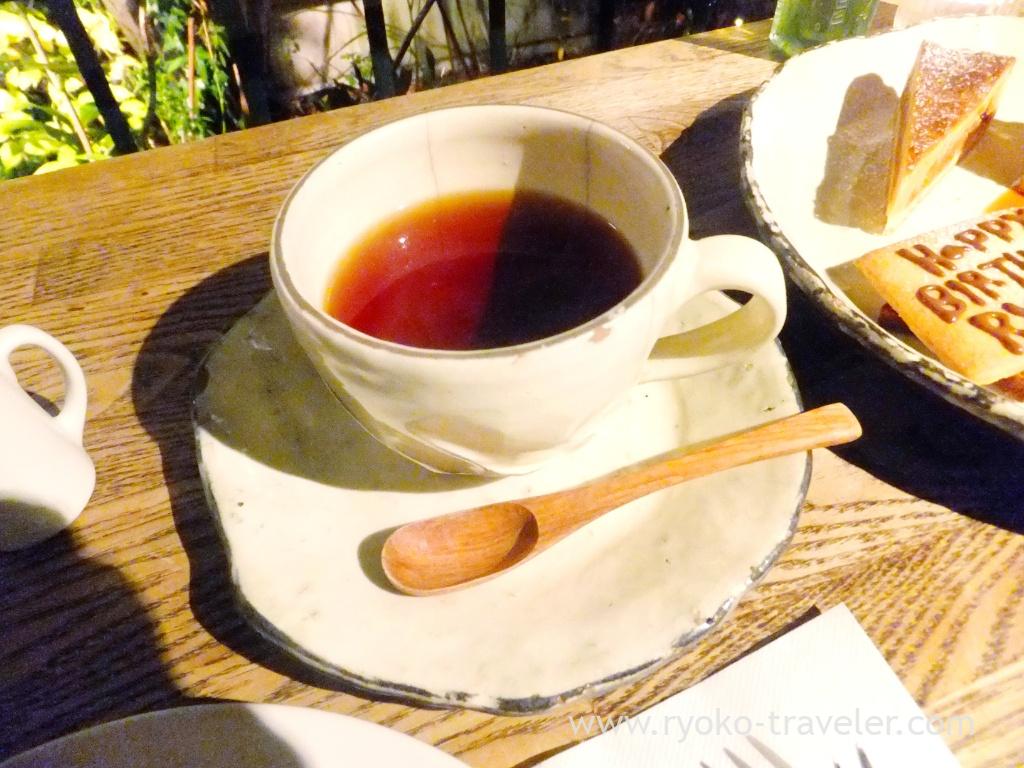 Well, it almost stopped raining when we got out of the restaurant. So, we went past and to see Skytree 🙂
About

Name Spice Cafe (スパイスカフェ)
Open Lunch, Dinner
Reservation Available
Credit card Unavailable
URL Website, Instagram, Twitter

Google Map