Many local places have local soba chain store each. Also Sendai have ! The shop's name is Sobano Kanda (そばの神田). They were born in 1965. Now there're 7 shops and they are divided into two styles. Toichiya (東一屋) is stand-up-eating soba shop, and Machimaeya (町前屋) have counter seats. I visited the head shop of Toichiya this time.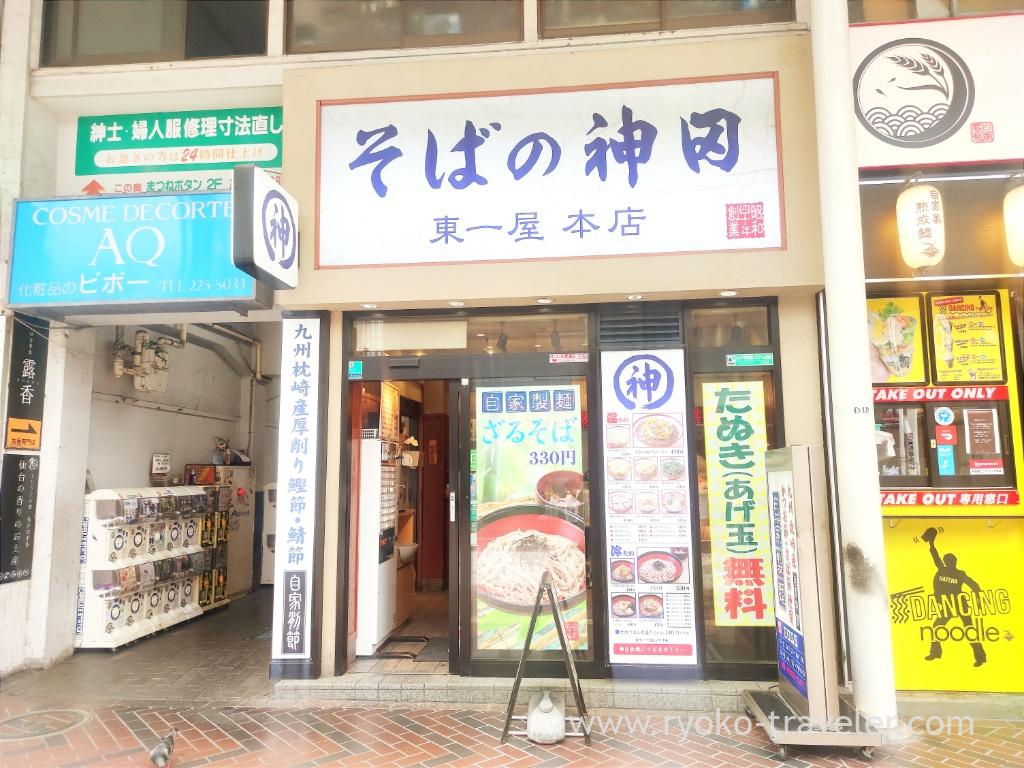 There's a ticket vending machine at the door. The most inexpensive soba is kake soba and zaru soba. It cost only 330 yen. And they have a variety of foods to add on soba. So you can enjoy both inexpensive and gorgeous meal 🙂 By the way, all soba can be changed to udon. If you want udon, you need to say "udon please" when you hand tickets to staff in the kitchen. Water server is near the kitchen, and we need to get your soba by yourself after they prepare your soba.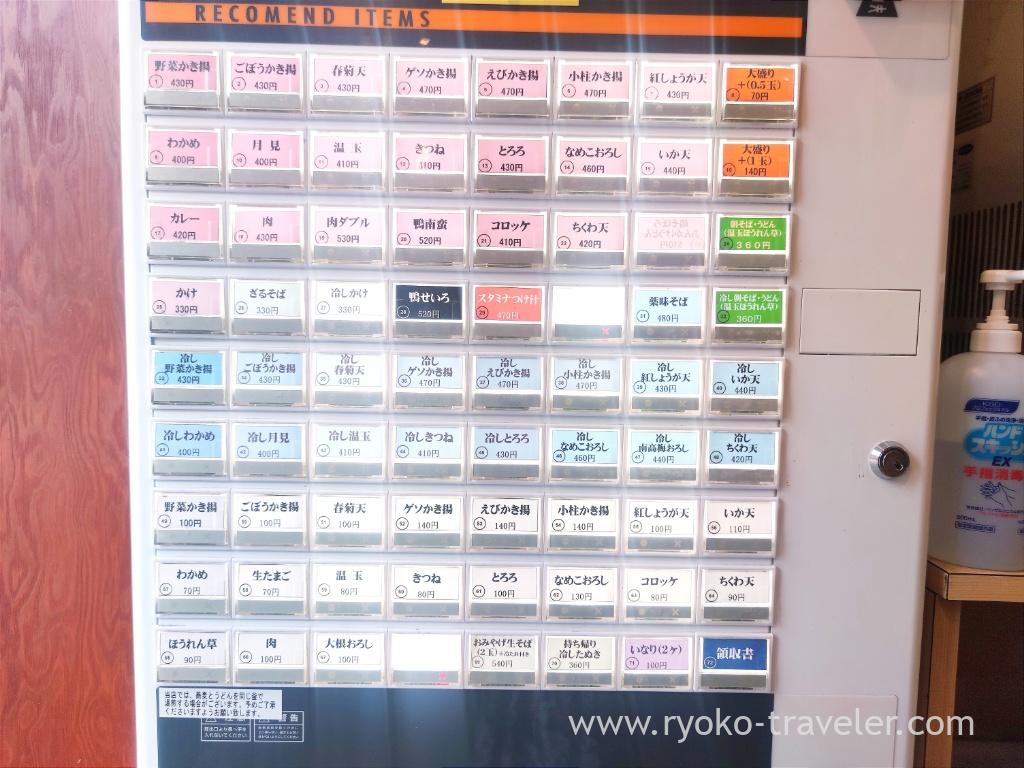 Also they have morning soba (朝そば) available until 11 a.m. It cost only 360 yen. Normally, kake soba without ingredients is 330 yen. So, we can have onsen tamago and spinach plus 30 yen. Of course, we can choose udon, too.
So, I got to there before 11 a.m., I tried morning soba. I chose cold one, but you can choose warm one, too. It was prepared in two minutes. The soft and narrow soba was in refreshing soup stock. Onsen tamago (half-boiled egg), much spinach. I was surprised that such a nutritious breakfast cost only 360 yen… They make soba by themselves from soba powder.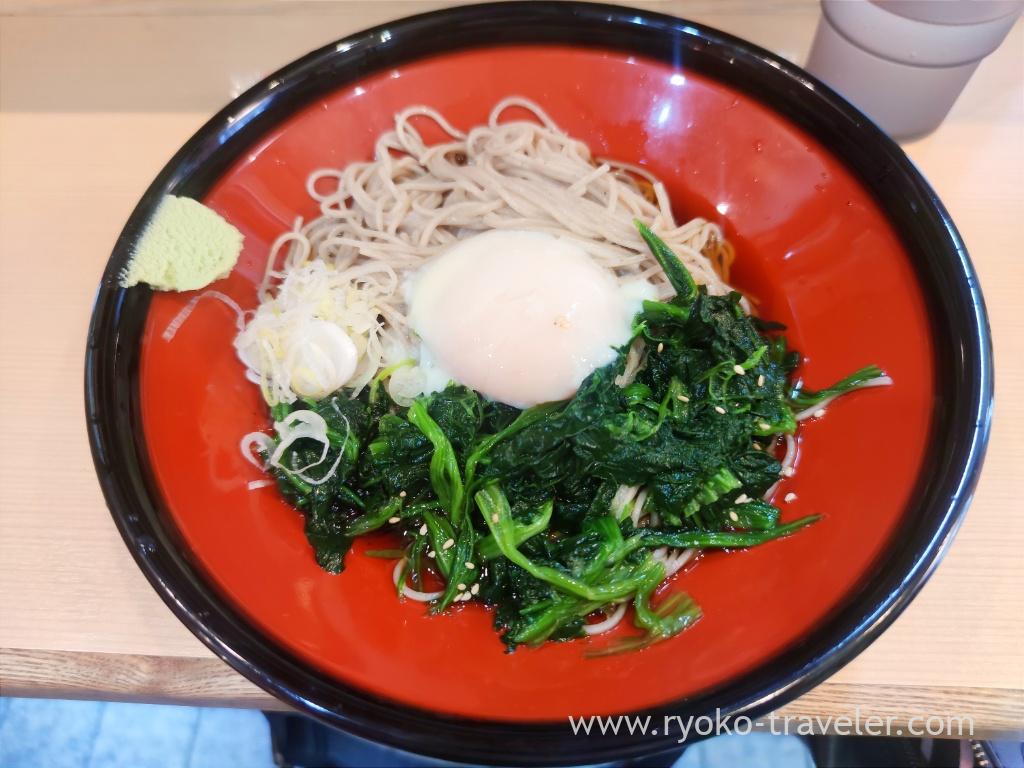 Tanuki (Agedama / tempura bits) and sobayu is prepared on each tables. I liked the soup stock made of katsuobushi and sababushi produced in Makurazaki, so I put sobayu into the bowl and drink it up. One portion of soba is light. I think adding 0.5 portion of soba or one tempura is better.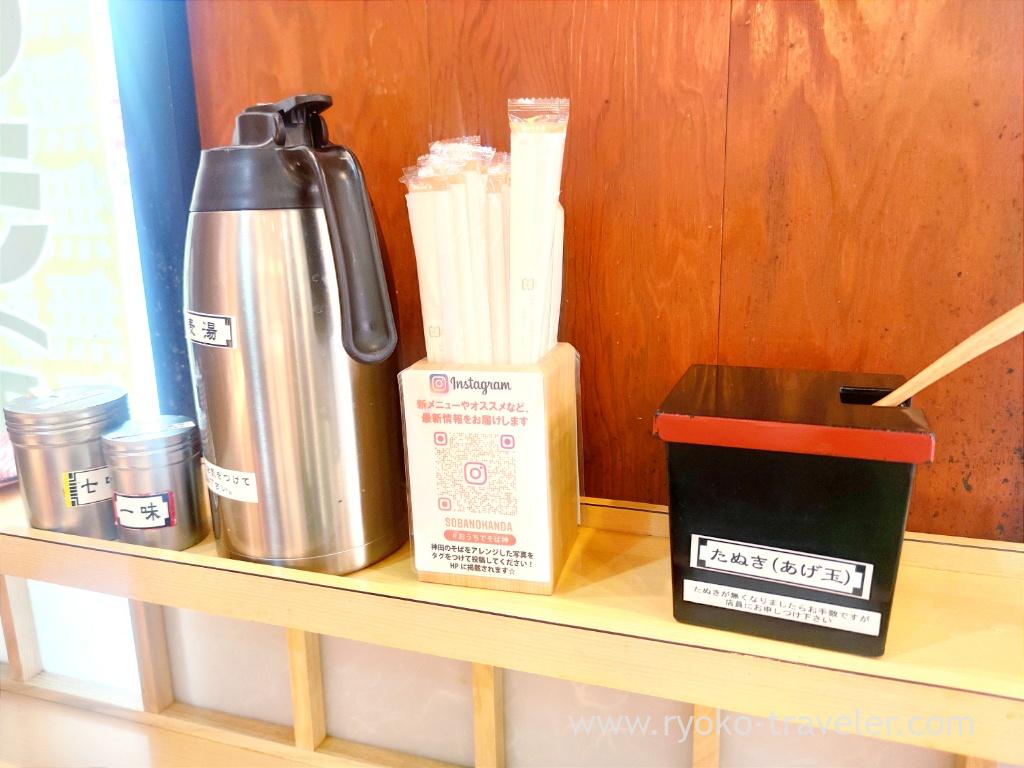 About

Name Sobano Kanda Toichiya head shop (そばの神田 東一屋 本店)
Open Morning through night
Reservation Unavailable
Credit card Unavailable
URL Website / Instagram

Google Map