We went to Sakurayama Hachimangu shrine (櫻山八幡宮) on foot after seeing Takayama Jinya in snow storm. There're usually so many visitors on this street. But as you see, no one was there except us :p
Gate in the heavy snow. Solemn…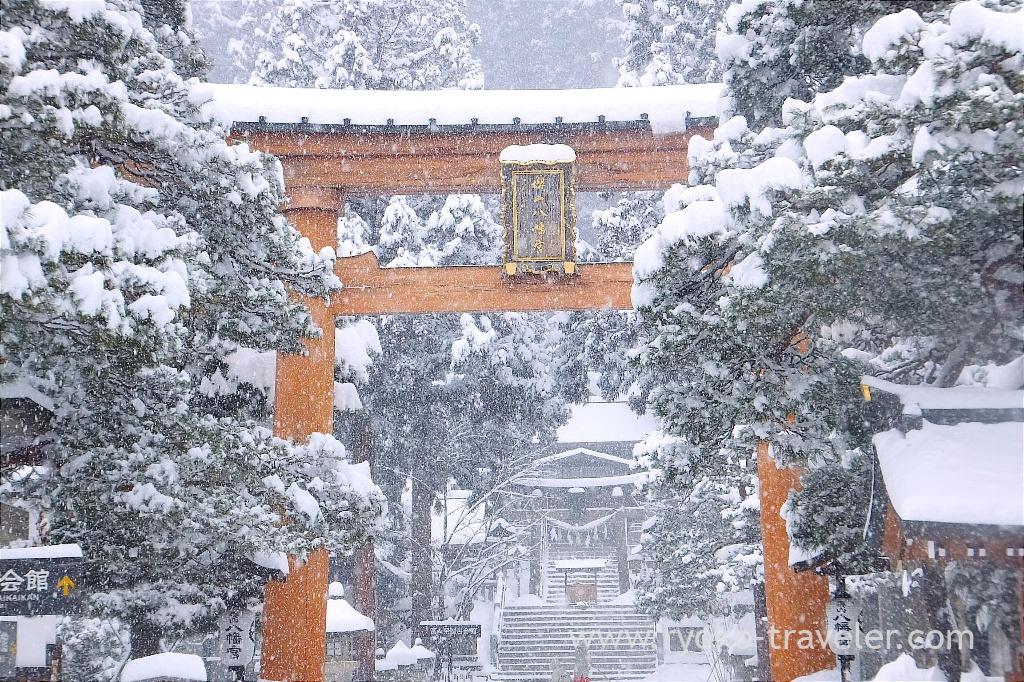 Miko (shrine maiden) shoveled the snow. It seemed that they had to continue shoveling…. Snow kept falling heavily.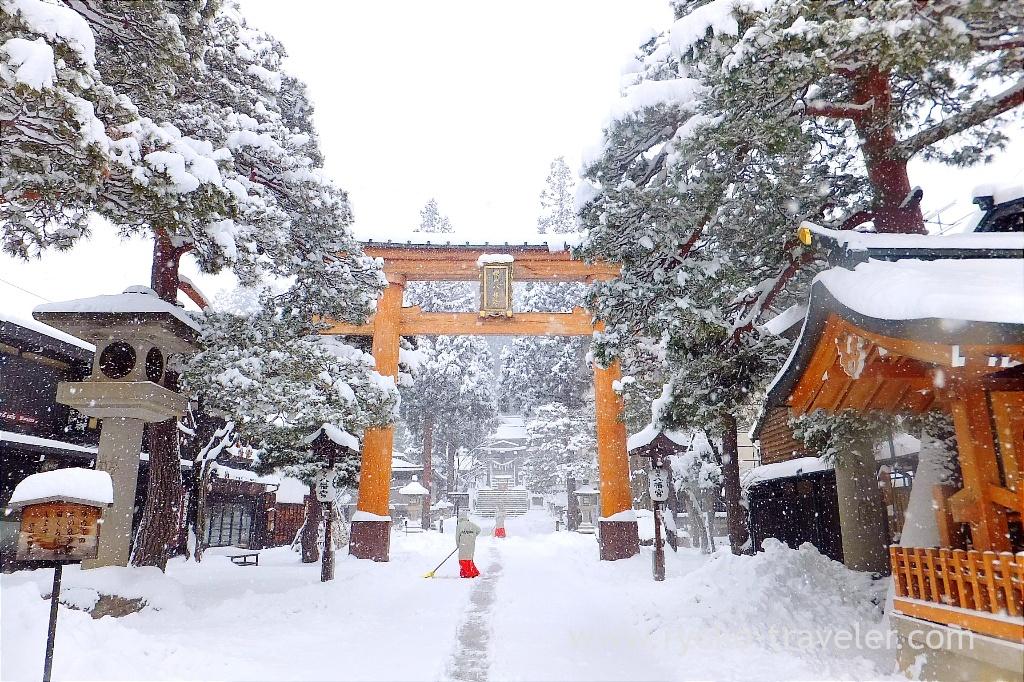 Komainu looks cold. He couldn't see anything.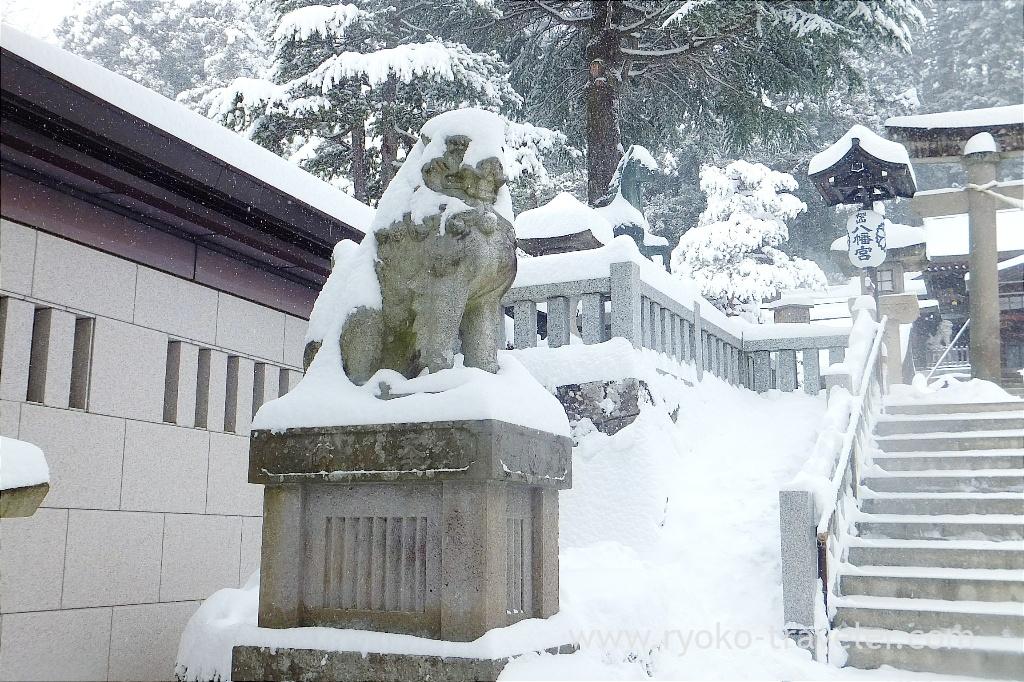 As its name "Sakurayama" (hill of cherry blossoms), it is very popular as viewing cherry blossoms spot in Spring.
Takayama festival is held in October 9-10 in each year and one of the important intangible folk culture asset in Japan. I heard that every participants are excited.
Main whorship hall. Snow fell from trees …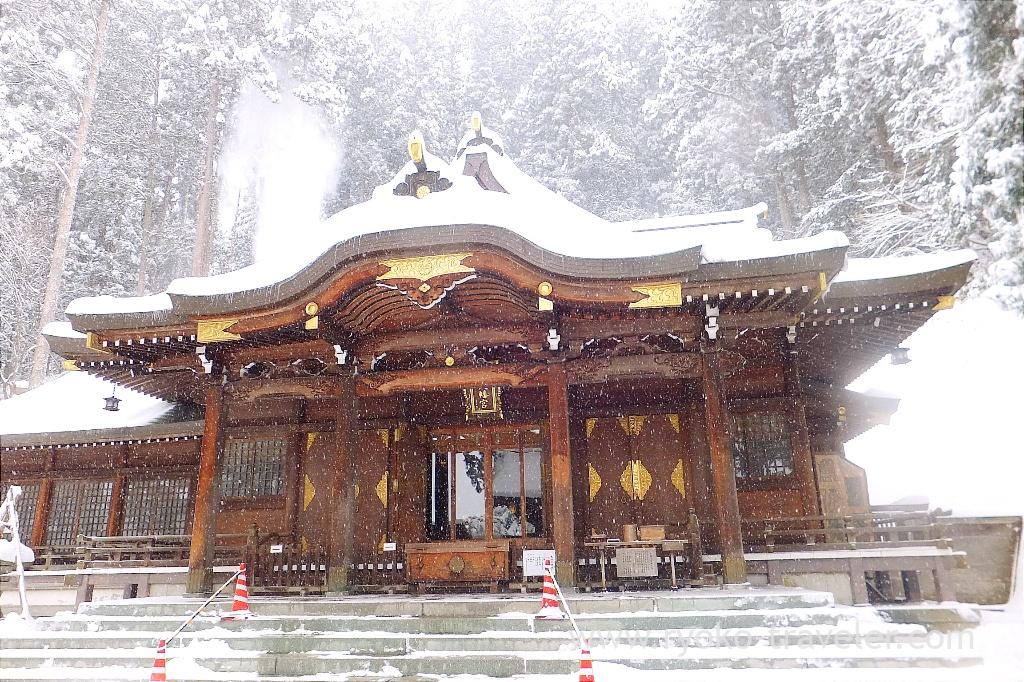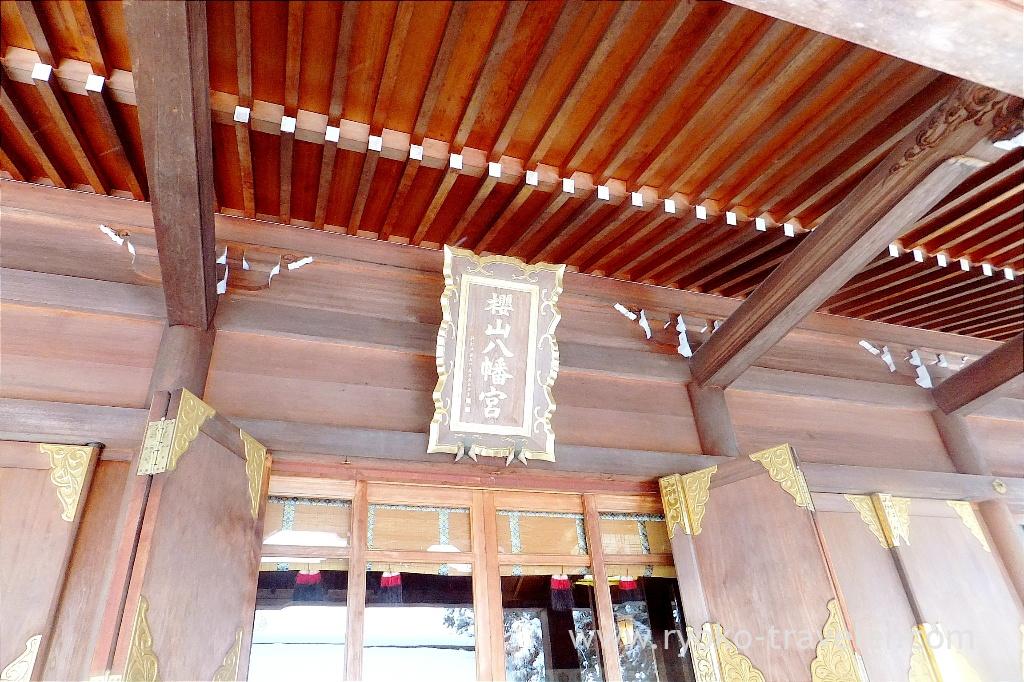 After we got out of Sakurayama Hachimangu shrine, we went toward Kokubun-ji temple near the shrine. The scene was great, too. This is three-storied pagoda.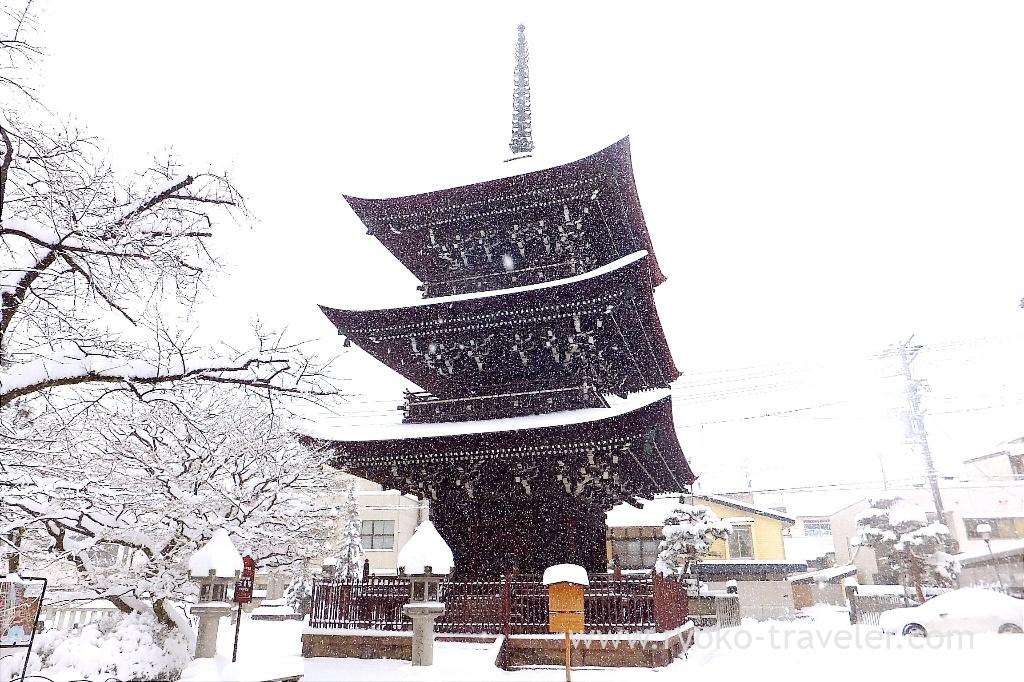 That day, I saw as much snow as I would see in my life….
About

Name Sakurayama Hachimangu shrine (櫻山八幡宮)
URL Website
Fee Free of charge

Google Map