When I decided to visit Girona, some friends said to me that I should eat gelato at ROCAMBOLESC. ROCAMBOLESC is managed by the 3 star restaurant 'El Celler de Can Roca' in Girona. The restaurant is very hard to reserve and expensive. It cost over €200 per one person. But gelato cost from €2.9.
They are located along Santa Clara avenue in new town. As you see the photo above, their appearance is not outstanding. So, I couldn't find the shop and passed through in front of the shop at first.
Menu. They have 6 flavors of gelato. Chocolate, frozen yogurt, baked apple, Panettone, orange and pumpkin and weekly flavor. Cup or corn, and they have a variety of toppings fo gelato.Panet (€4.5) is a sandwiched ice cream with brioche and then bake. It was invented to eat ice cream even in cold winter.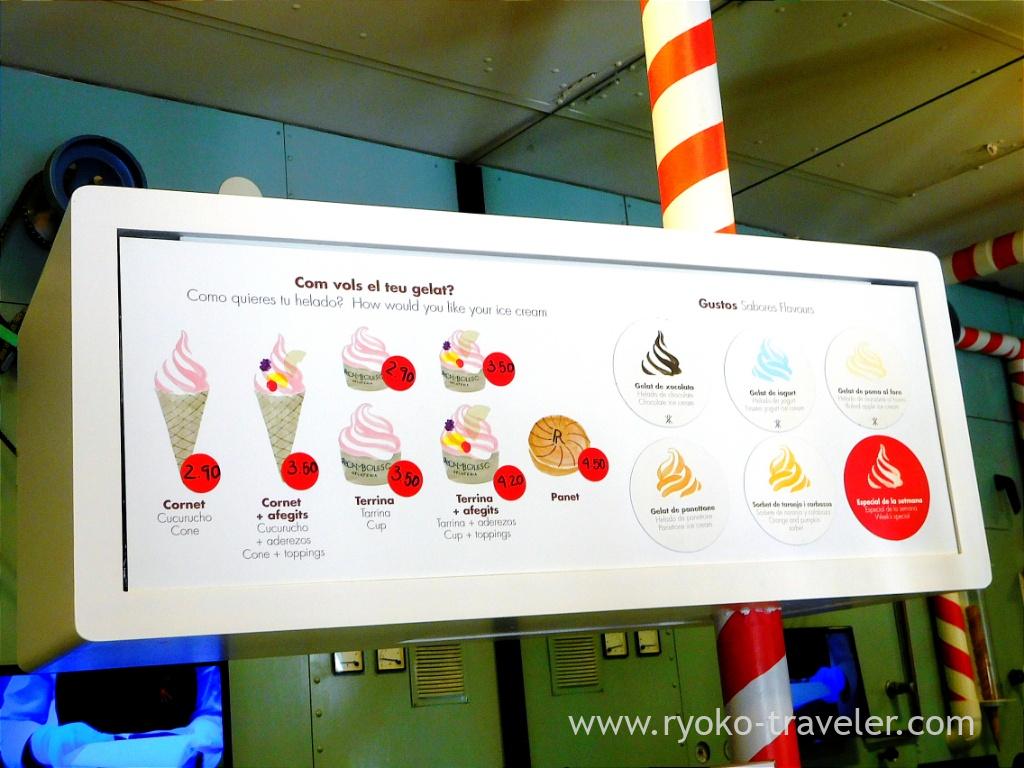 The most inexpensive one is corn and cup (small) without toppings. It cost €2.9. If you need topping, it cost €3.5, Max 3 toppings can be chosen from the refrigerator. So much. It was hard to chose only 3 !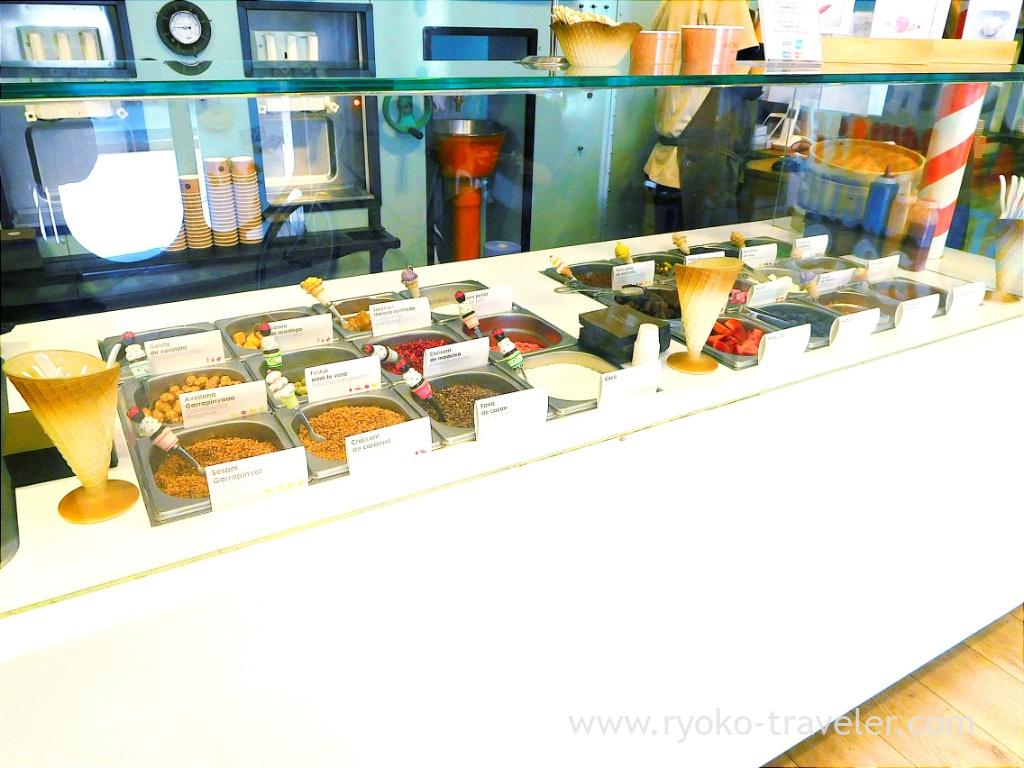 Cute 🙂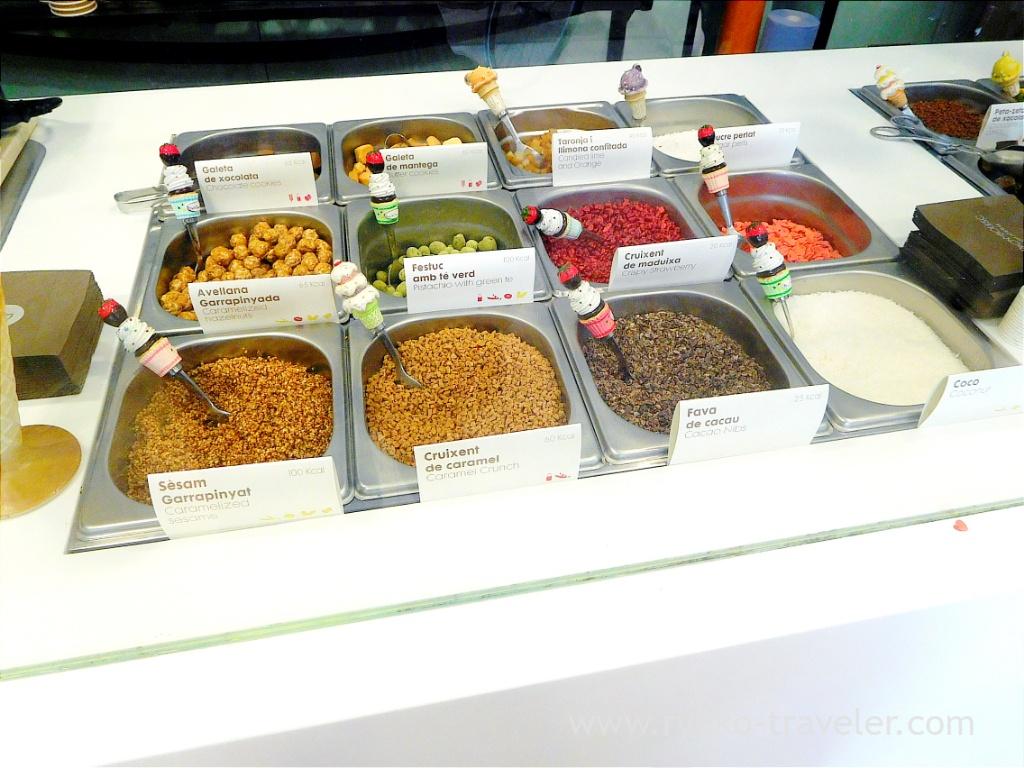 By the way, they have such a ice candy. Nose ?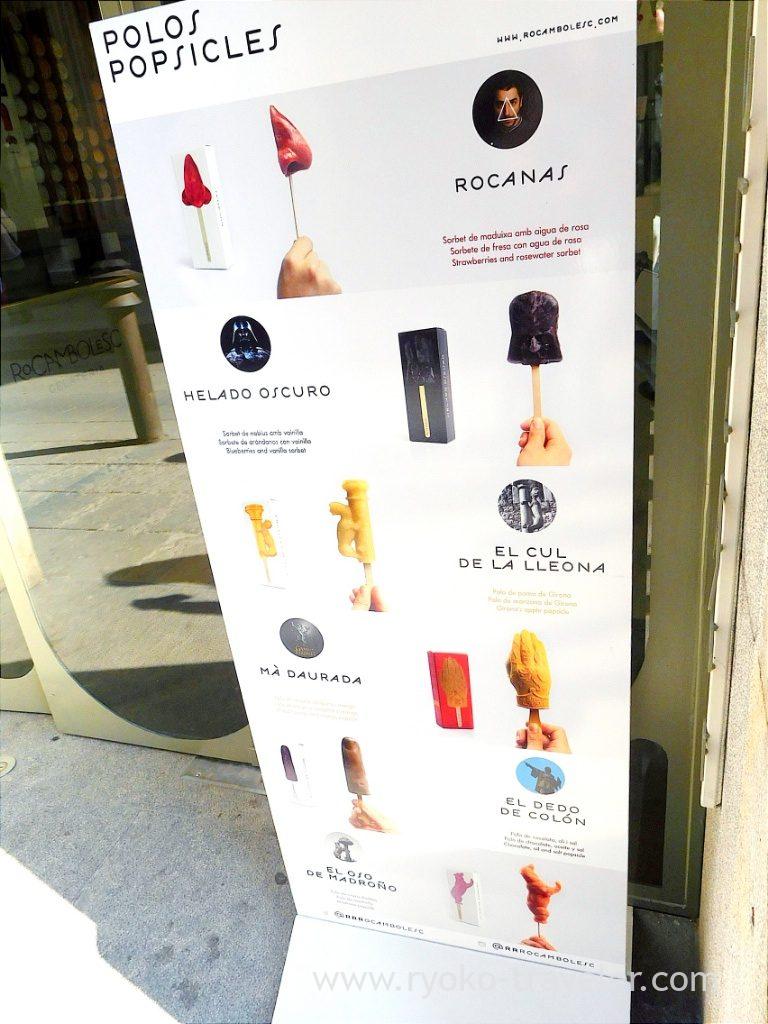 I ordered baked apple with toppings in small cup. The recommended me to chose apple toppings. Apple-centric !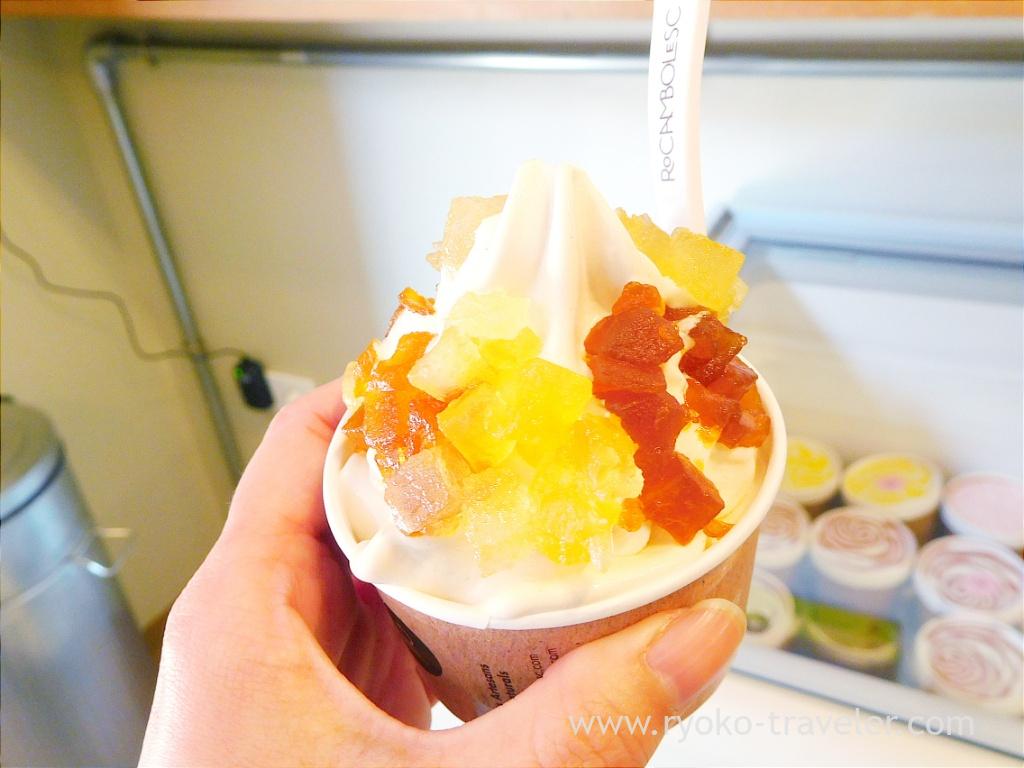 The gelato (soft serve ?) was milky and had rich tastes. It had much flavorof apple. But I didn't feel "Baked". Delicious.Those toppings were sour a bit and sweet. It's good.
They have only one bench for two person in the shop. Because the shop is large, so we can stand and eat in the shop. But I got out of the shop and ate at the bench along the avenue. There're some public trash cans along the road.
If you visit Barcelona, there's a branch of ROCAMBOLESC there, too ! Close to Palau Guell.

About

Name ROCAMBOLESC
Open Daytime
Reservation Unavailable
Credit card Available
URL Website, Instagram

Google Map