After I passed passport check gate in Honolulu airport, I went straight to pinkberry ! pinkberry is frozen yoghourt shop. When I ate it for the first time at Midtown Hibiya, I was surprised that it have rich tastes and was delicious and I wanted to eat again.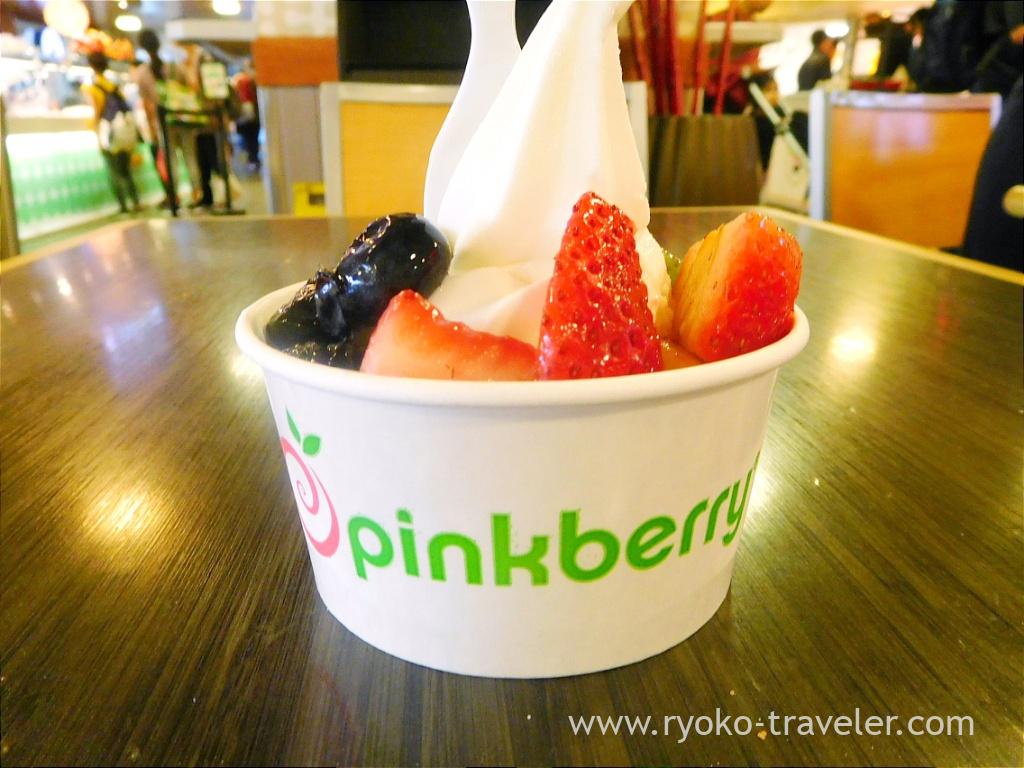 Because I have bad carsick, I always feel like eating something refreshing foods after long bus trip to the airport. So, this is an ideal food ! Umm. The strong smell of Burger King behind attacked me in the food court…:(
Pinkberry is located within the food court in the departure area in Honolulu International Airport (Daniel K. Inoue International Airport) Terminal 2. As soon as pass the passport control, it can be seen in front of us.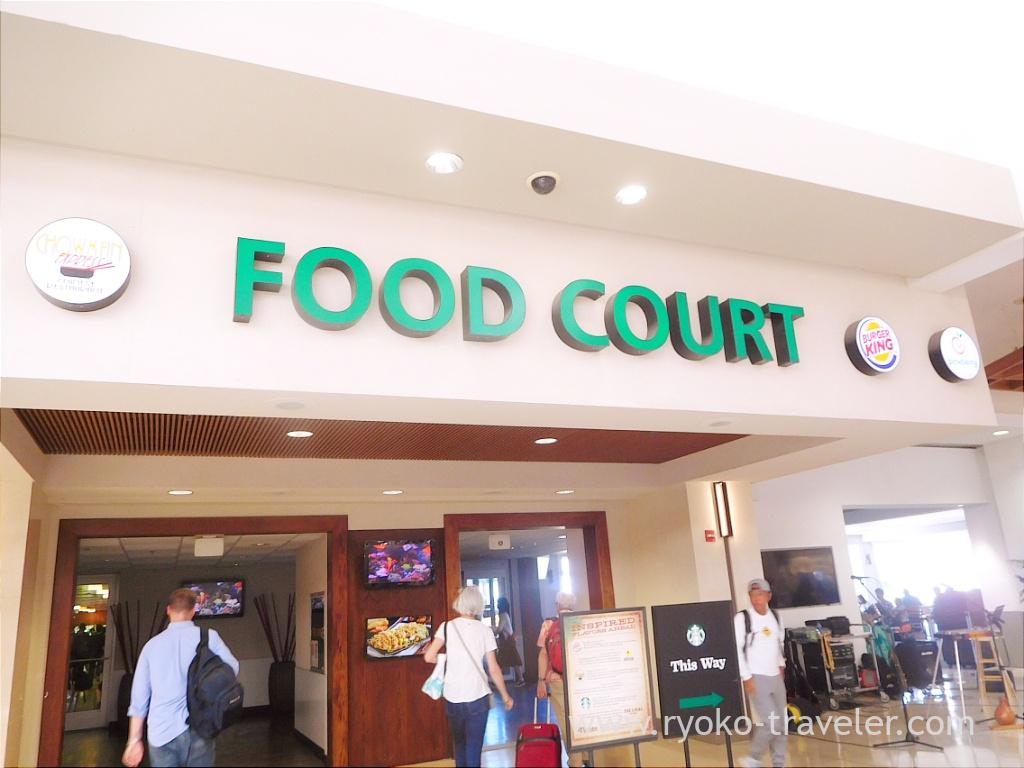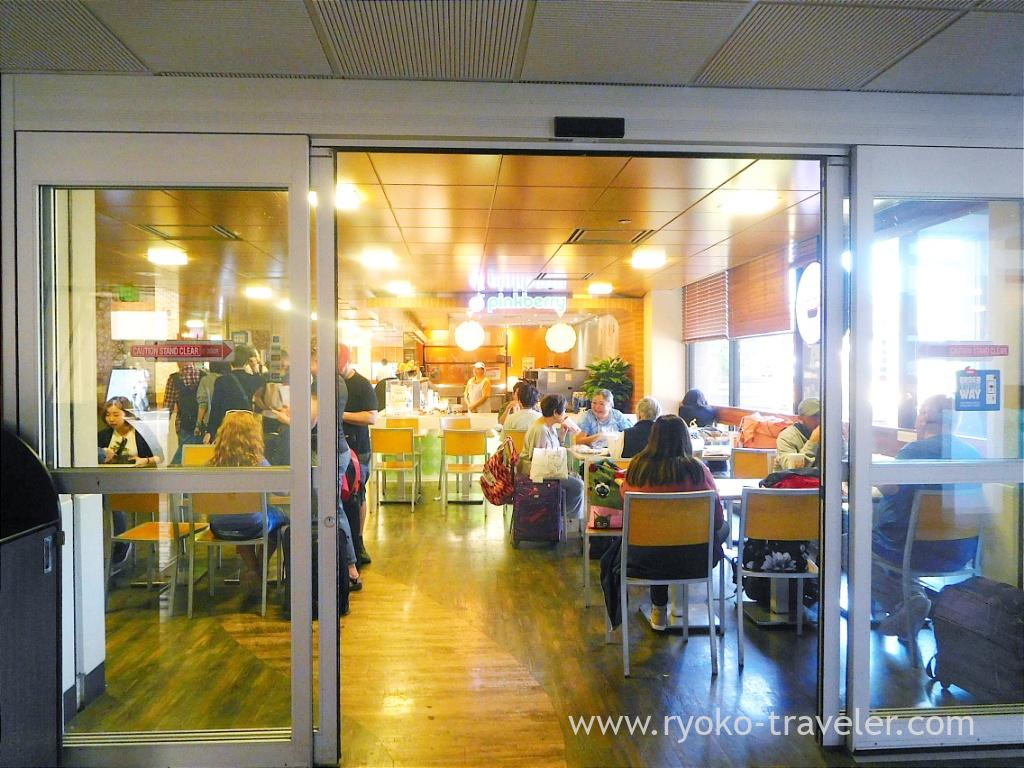 pinkberry basically sell frozen yogurt only (Also they have some snacks and water). They had 4 flavors that time. Original, pomegranate, chocolate and one (I forgot..). They have a variety of flavors of frozen yogurt. Everything looks delicious. But speaking of frozen yogurt, original is standard for me all the same.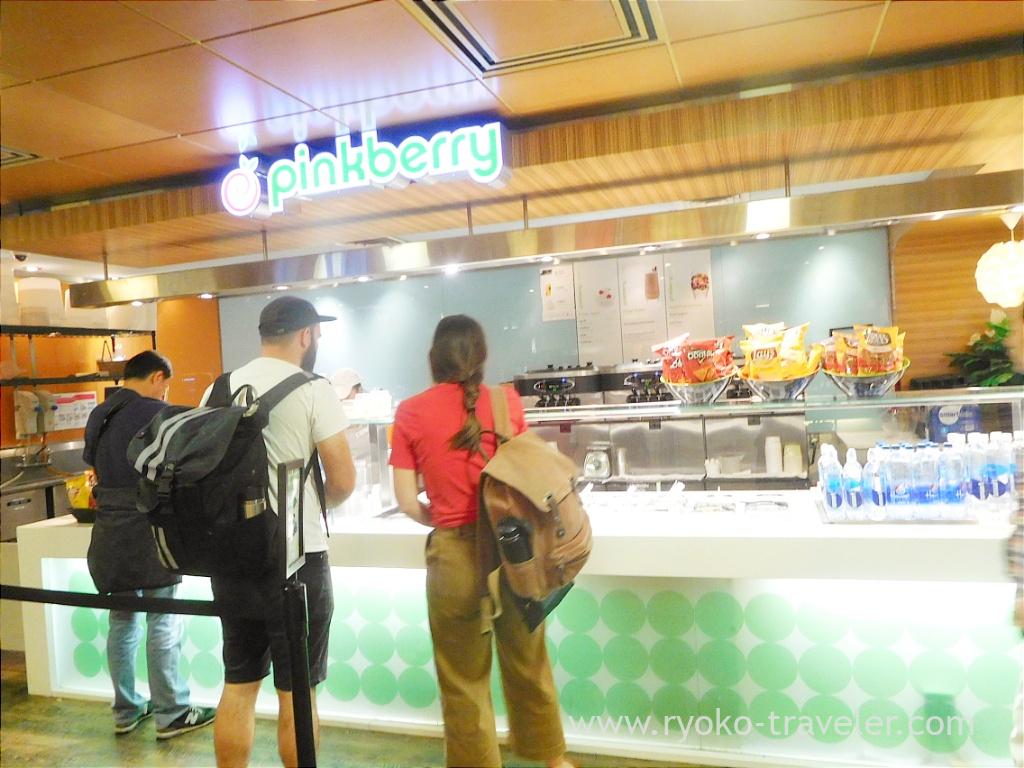 I chose the flavor and the size from small, medium and large. I chose small. It was enough for me.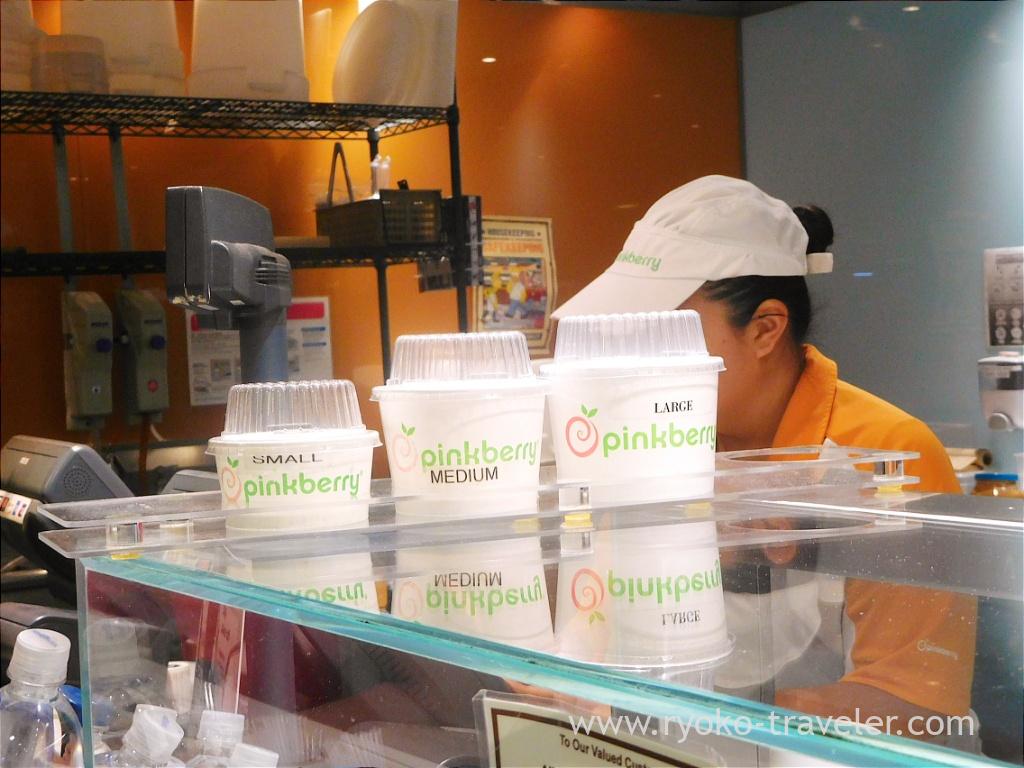 After I decided the flavor and size, the staff asked me toppings. She said I can decide maximum 3 toppings. But some people had more toppings, so perhaps the number of toppings might be changed depend on what you want. I chose three fruits 🙂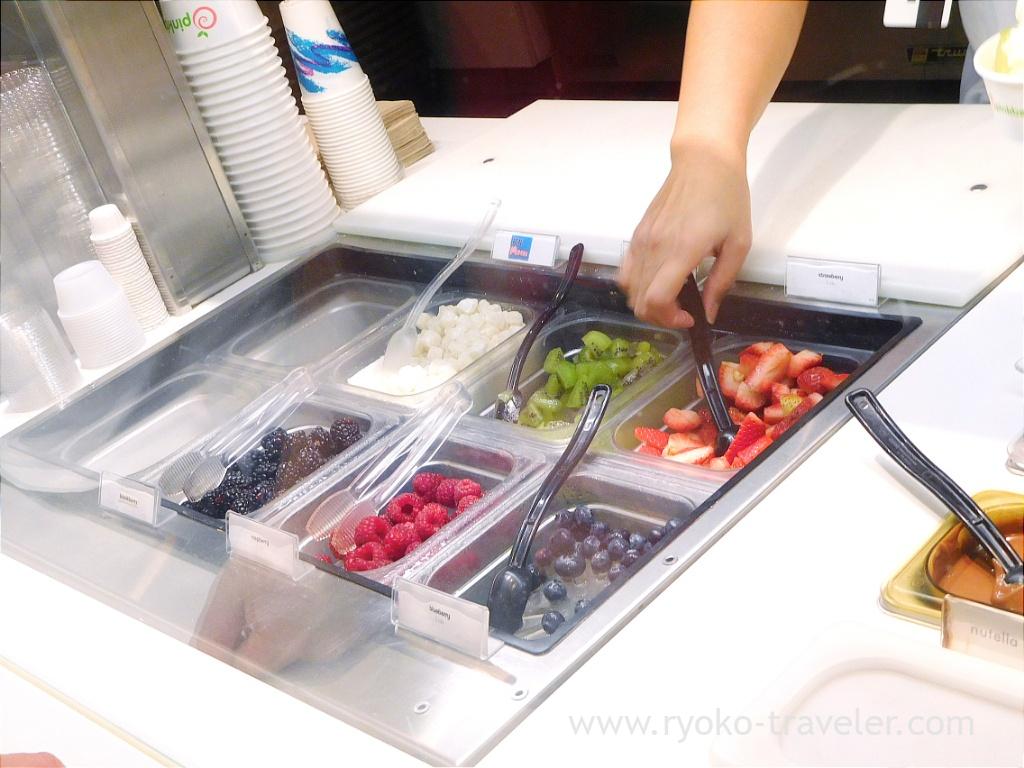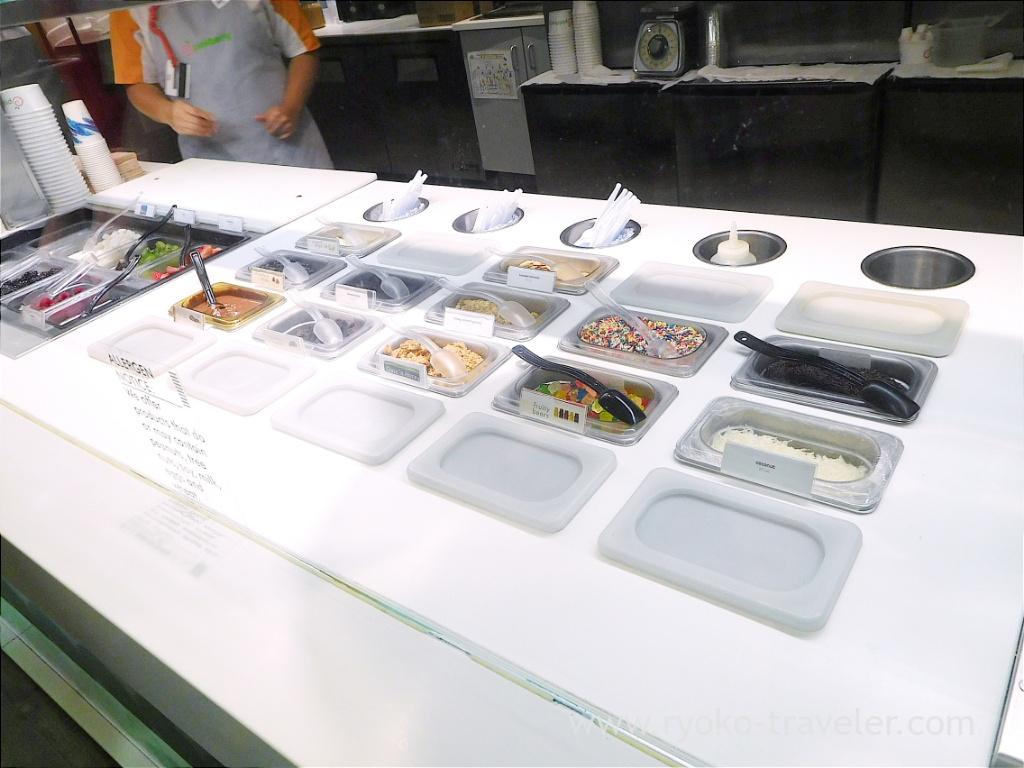 So… I ordered small size of original one with blueberry, strawberry and kiwifruits.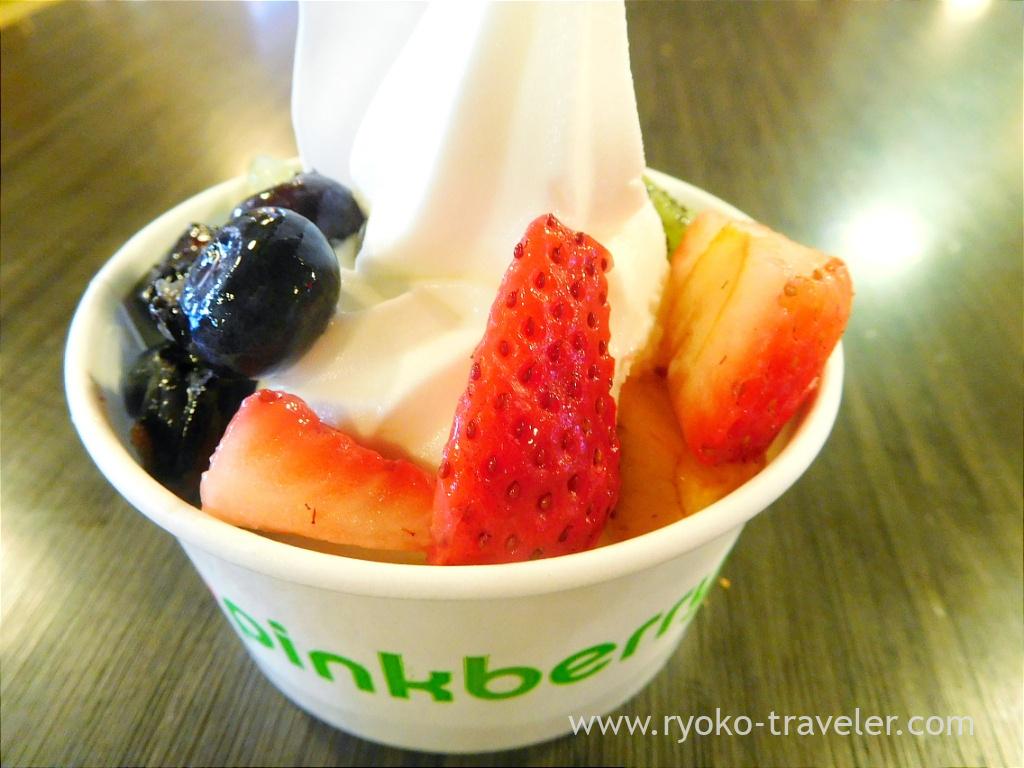 All fruits was frozen.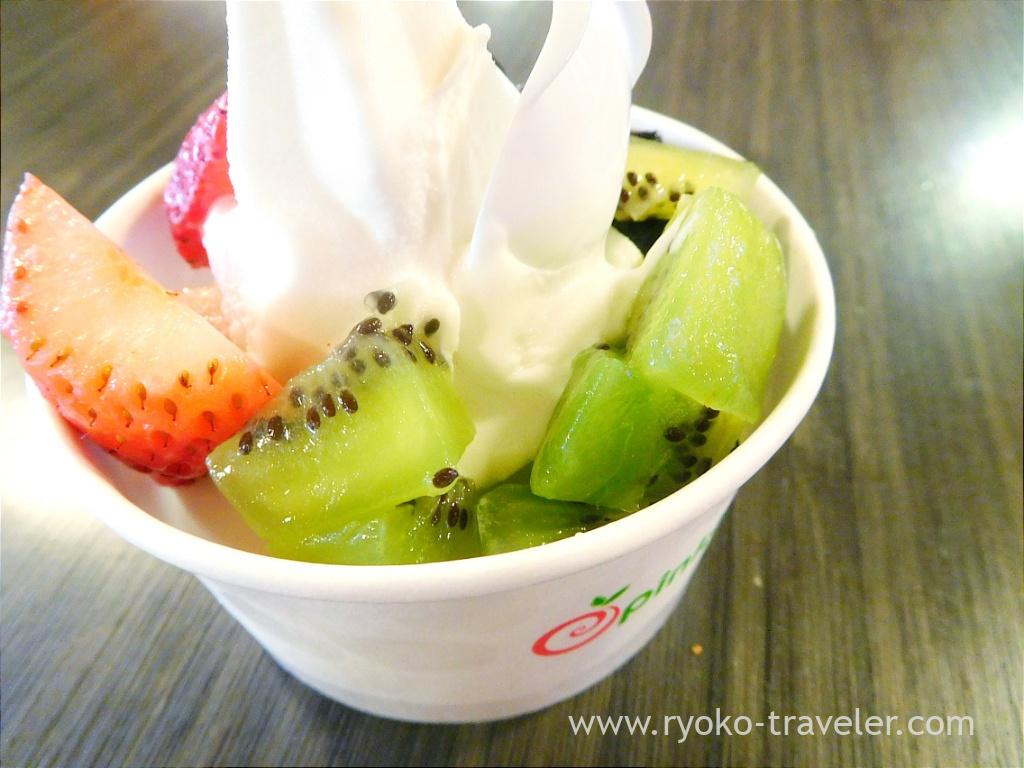 This frozen yogurt is not too sweet. As its name, it's cold yogurt. Though it had rich tastes of milk, but it had refreshing tastes. I think I could eat more. Middle might be OK. Ah, it reminds me that I loved frozen yogurt of am/pm…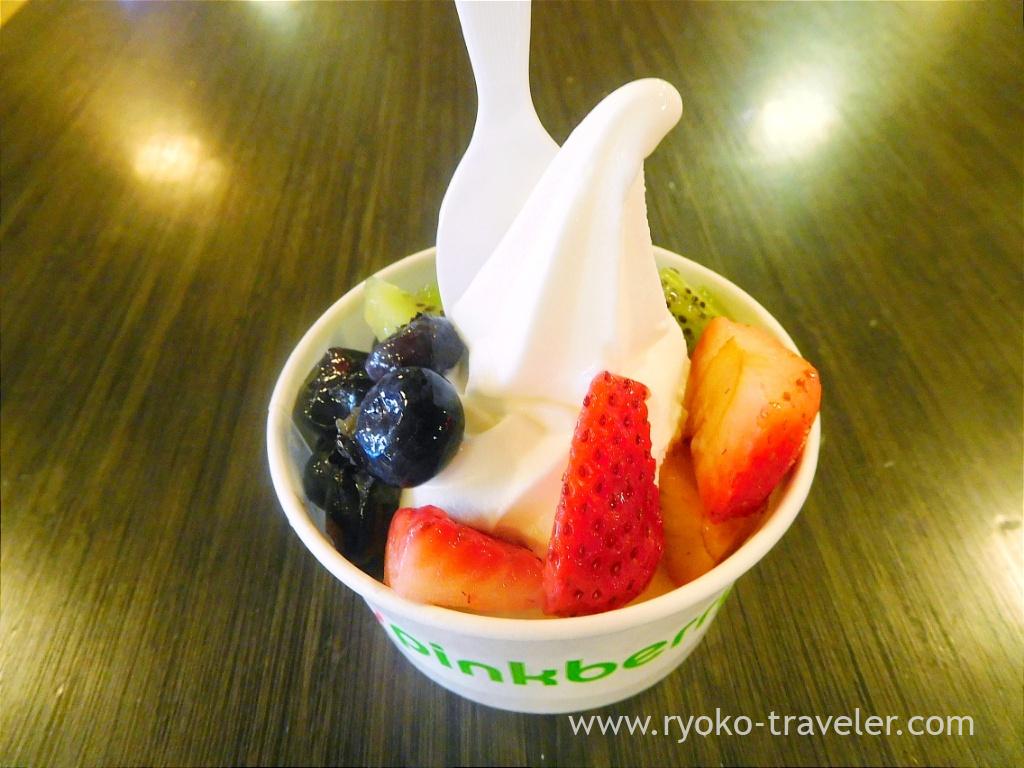 I'll eat it without fail whenever I leave from Honolulu airport.