I visited Niisuzume Honten (新雀本店) along Ozu shopping street. It takes only 16 minutes by subway from Nagoya station. Ozu kannon close to the street is one of the most popular sightseeing spot in Nagoya. Because it was weekday and it was cold day, so there were not many people walking. They are so popular as mitarashi dango.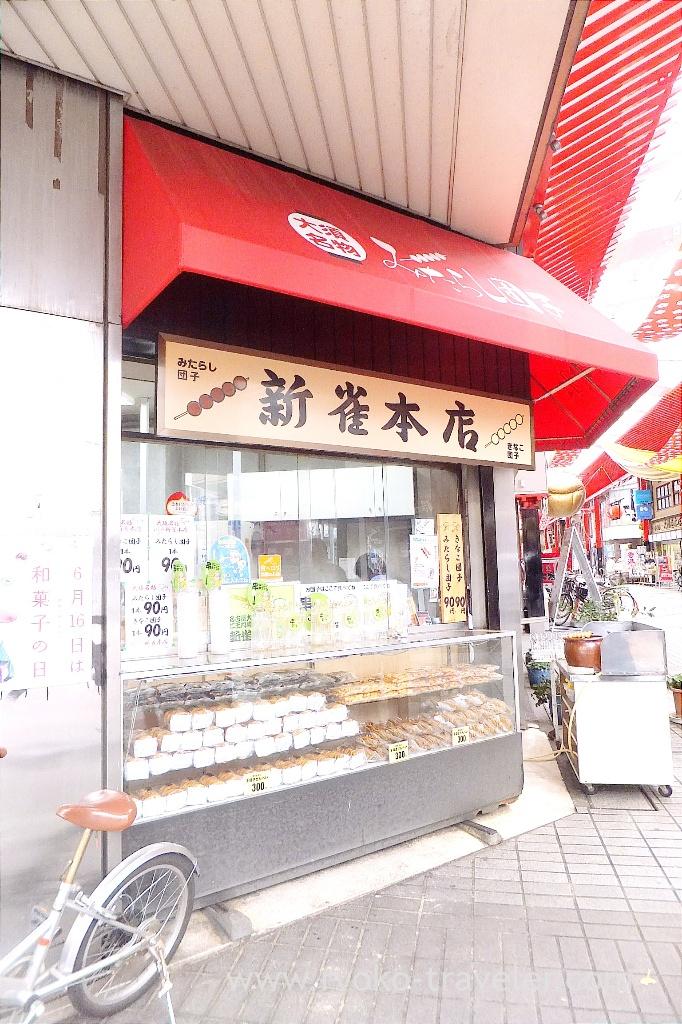 They serve mitarashi dango and kinako (soybeans flour) dango only. 100 yen each. Incredibly inexpensive ! We shared both. The older lady cooked our dango in front of us 🙂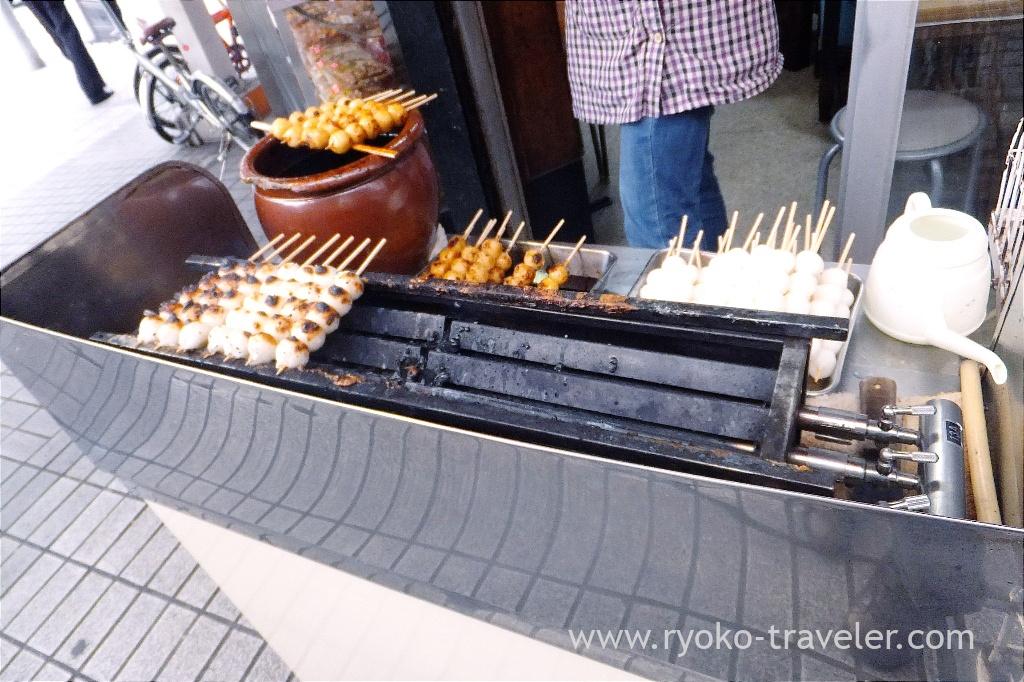 This is kinako dango. Kinako is roasted soybean flour. It have five balls. Umm. Five brothers ? :p I choked on the powder. But it was delicious.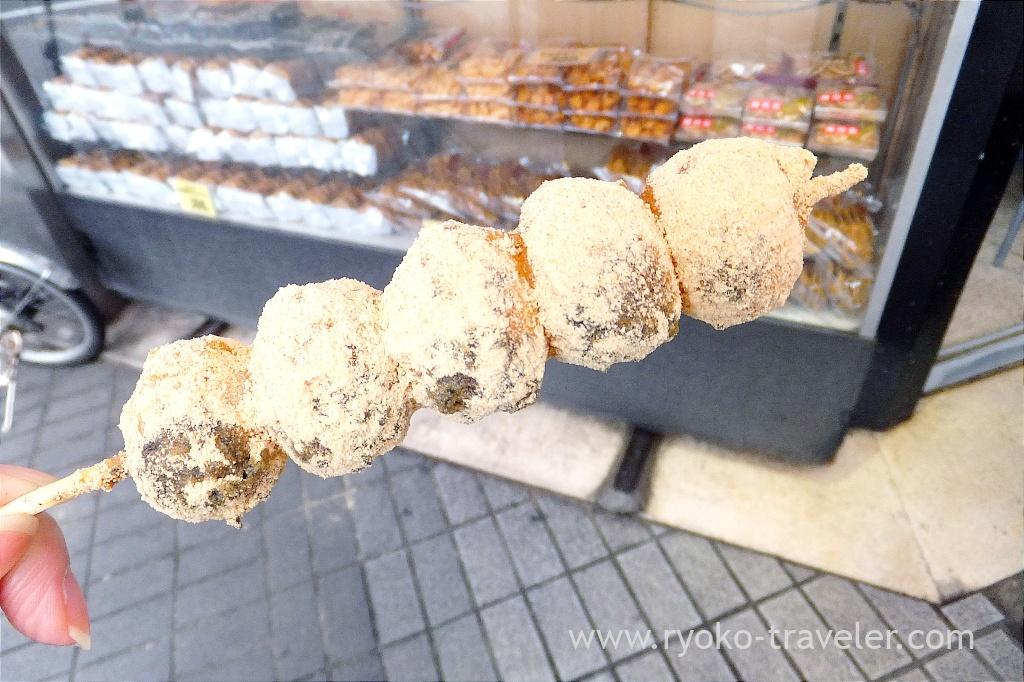 Mitarashi dango. They keep adding ingredients into the pot that have their secret sauce. The sauce isn't sweet. I like it.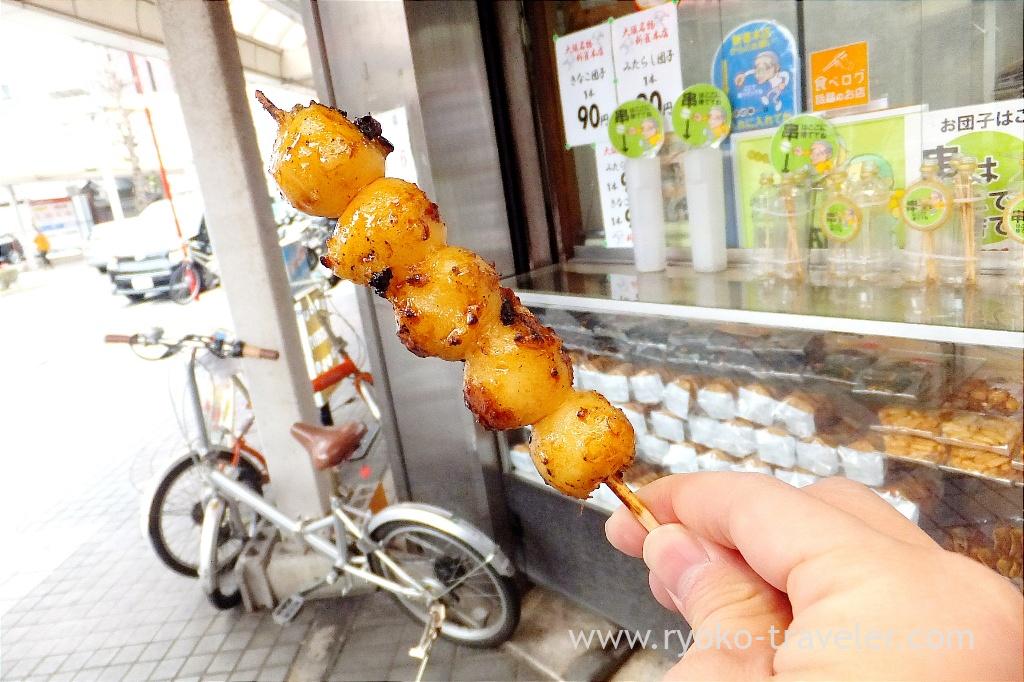 We felt like walking along the street with the dango but the notice says we should eat in front of the shop. It's because walking with sticks is in danger. Those plastic bottles are for spent sticks.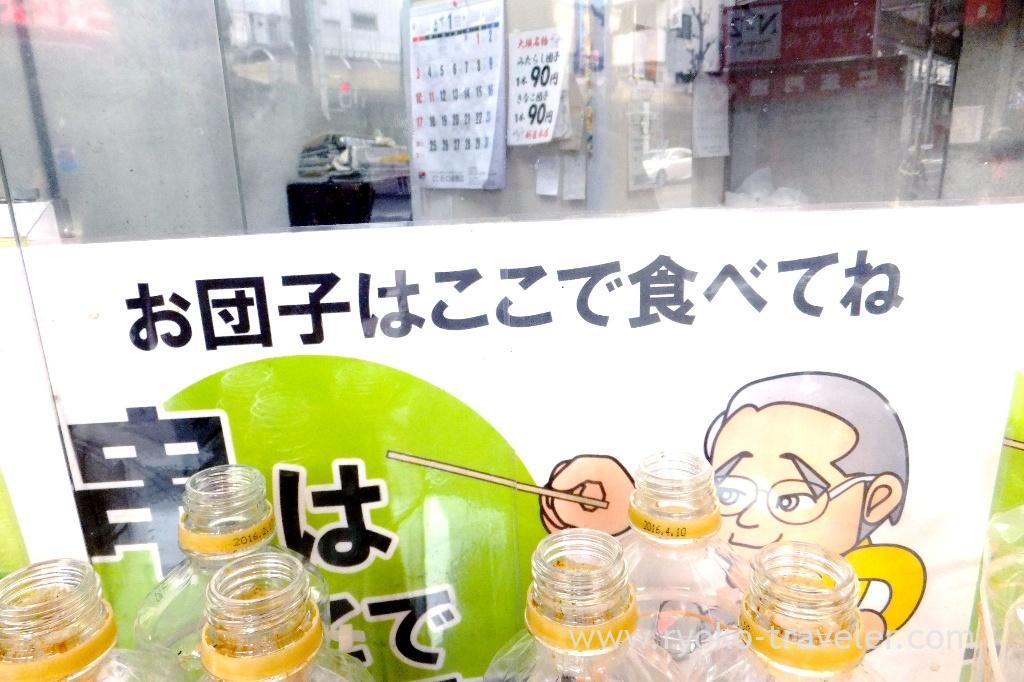 About

Name Niisuzume honten (新雀本店)
Open Daytime
Reservation Unavailable
Credit card Unavailabel

Google Map